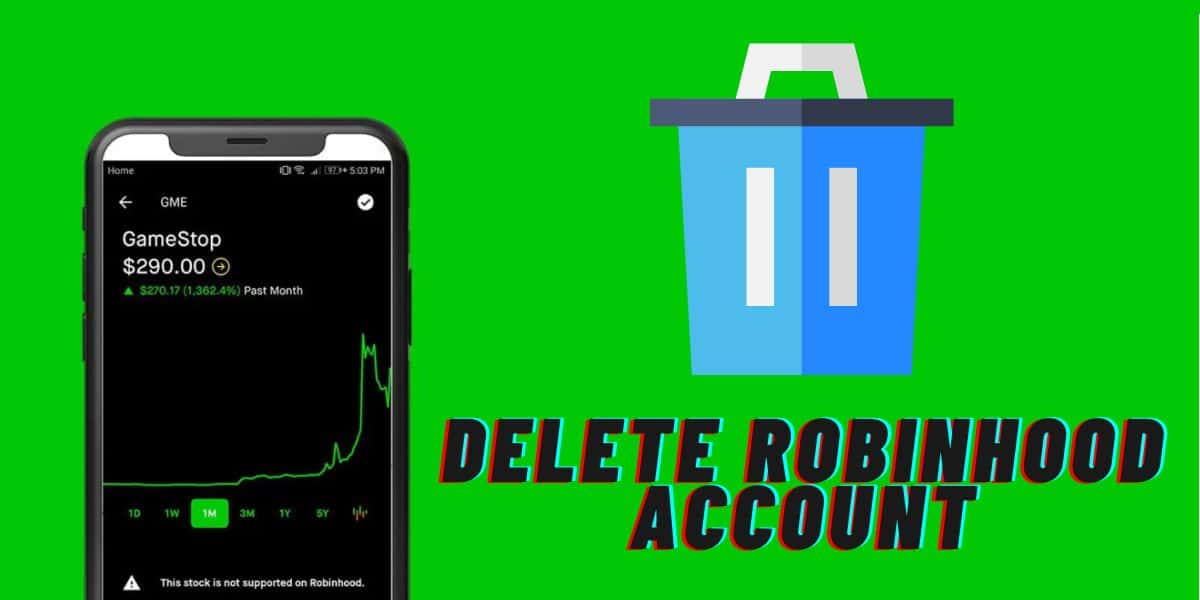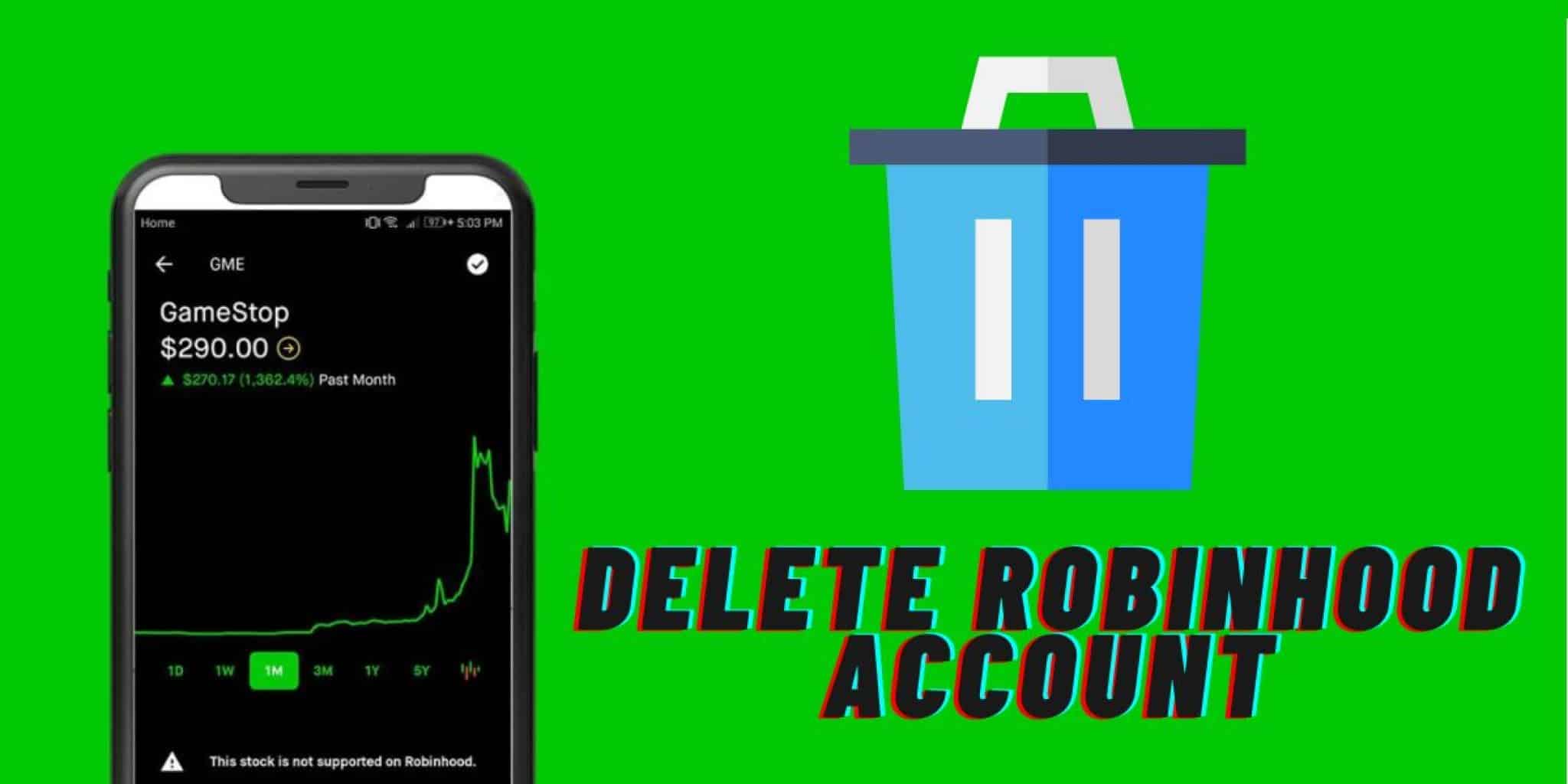 Have you had issues with your Robinhood account and would like to delete it? Read on to learn about deleting the account and much more.
Overview
There are several ways you can delete the account, including emailing the platform's support team at supp[email protected]. And, You can also close the account this way:
Log into the account.
Touch the drop-down menu, then open the [Account] icon; it looks like a person icon.
Click on the [Account Information] option on the next page's drop-down menu.
You'll need to scroll through and tap where necessary to deactivate your account.
This will include withdrawing your balance and closing out every open position.
You can then go ahead to confirm your delivery request when your balance is at zero and all open positions are closed.
Robinhood has become popular because of its low-cost fees on stocks and other investments. It's also easy to use — even if you have little investment experience.
But there are times when you might want to delete your account with Robinhood. For example:
You're moving to another country — If you're moving outside the U.S., then you need to close your account before leaving the country so that it doesn't expire while you're away from home!
If you don't close your account before leaving the U.S., then your money will be inaccessible until when you step back into the US. However, this is not the only reason you may want to delete the account; many other complaints have surfaced with the company. Read on to know much about these and how to delete the account.
---
What to Do Before Deleting Your Robinhood Account?
If you're thinking about deleting your Robinhood account, there are several things you should do before closing the account to make sure you get all of your money back.
These include:
---
Sell All Your Positions
If you have any open positions in Robinhood, you must sell them before deleting your account. If you don't do this, then they will get closed automatically when you close your account, and you won't be able to sell them anymore.
---
Transfer All the Balance from Robinhood to Your Bank Account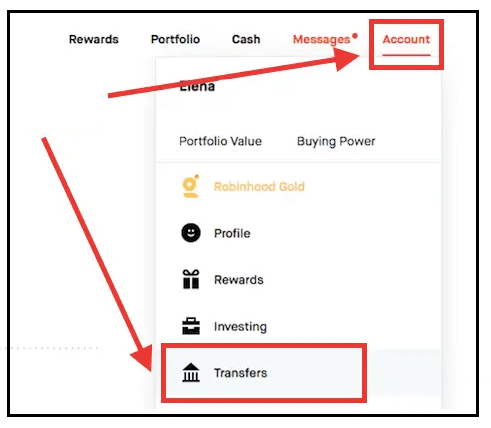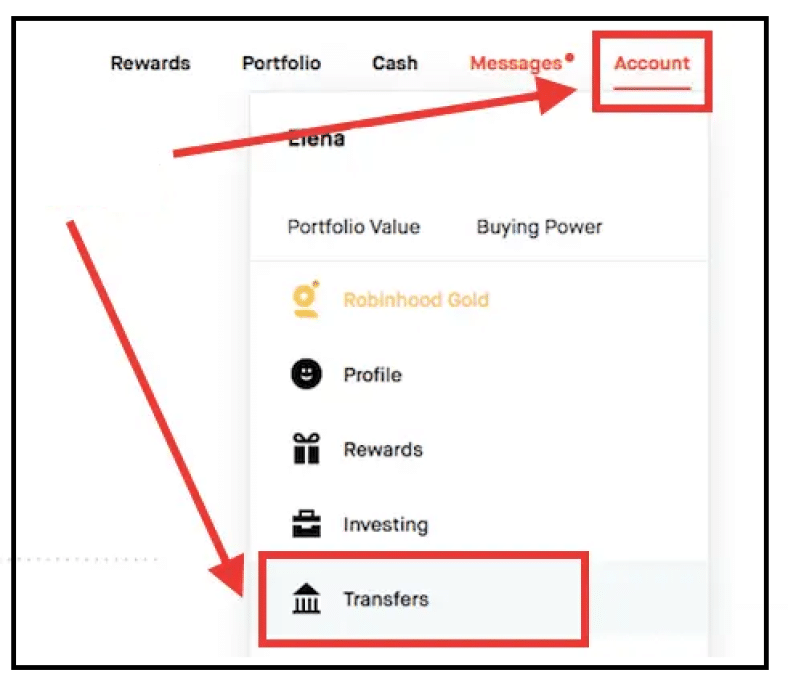 You also need to transfer all the balance from Robinhood to some bank account so that it's safe if something happens with the company or with the website itself, you can have peace knowing you have your money in some bank account.
---
Transfer All Your Assets to Another Brokerage
This will ensure that all your holdings are safe and secure if something goes wrong with Robinhood or if it shuts down for good. In addition, some brokers allow you to transfer the funds directly from their platform, while others require you to request a wire transfer from their customer support team for them to process the transaction quickly.
Close Your Debit Card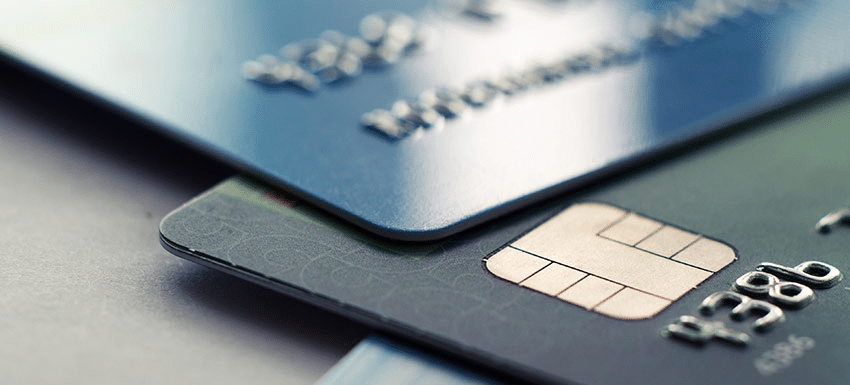 You may also want to close your debit card before deleting your Robinhood account to avoid any possible charges from the company for using the card after canceling your membership. Robinhood does not charge members for using their debit cards after canceling a membership; however, it is always better to be safe than sorry when dealing with financial institutions!
---
How to Delete Robinhood Account?
Despite Robinhood's free-state as a trading app, we got you if you feel its negatives have been too much and would like your way out. Here is how to delete your account from the platform:
Delete Robinhood Account on iPhone
iPhone users were also not left from signing up for a Robinhood account and downloading the app. So, here's how to delete the account on your iPhone:
Step 1: Touch the Robinhood app on your iPhone to open it.
Step 2: Tap on the [menu] icon, the three horizontal lines in the top right corner.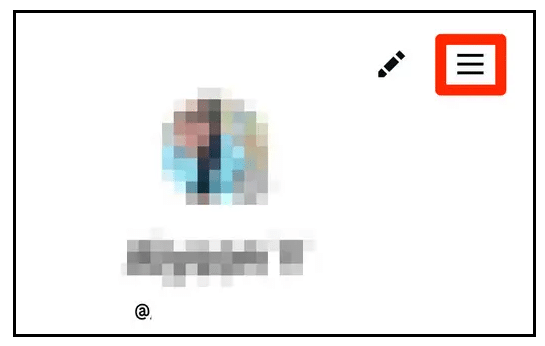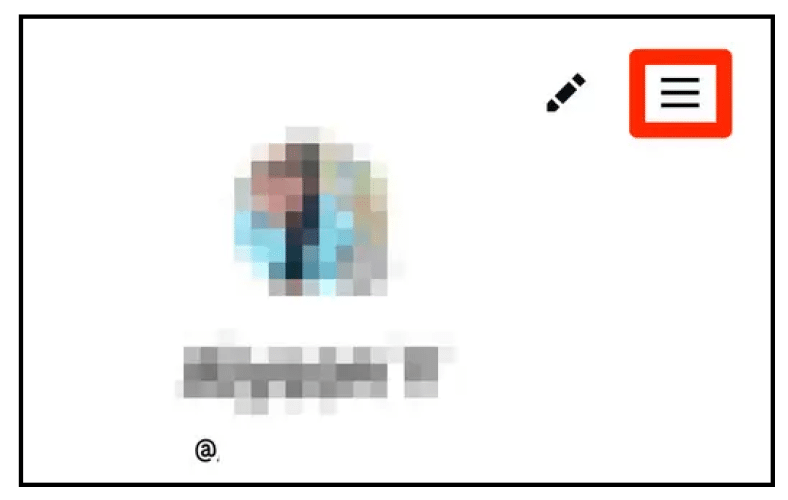 Step 3: Scroll through and touch the [Settings] option.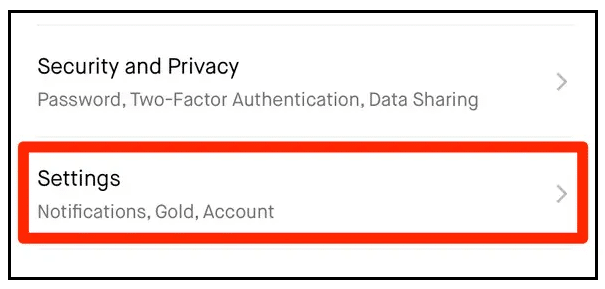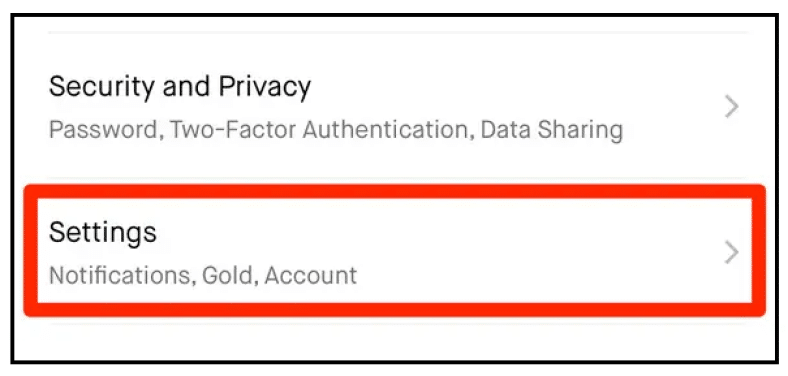 Step 4: Next, touch the [Account Information] option.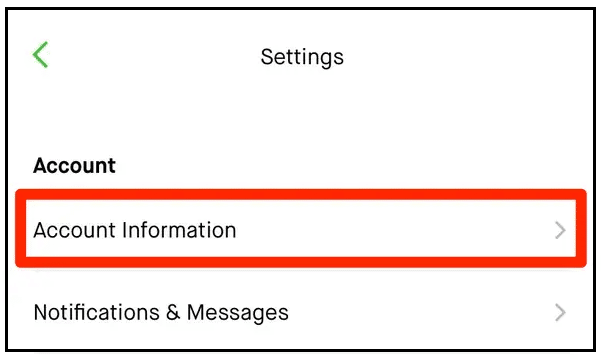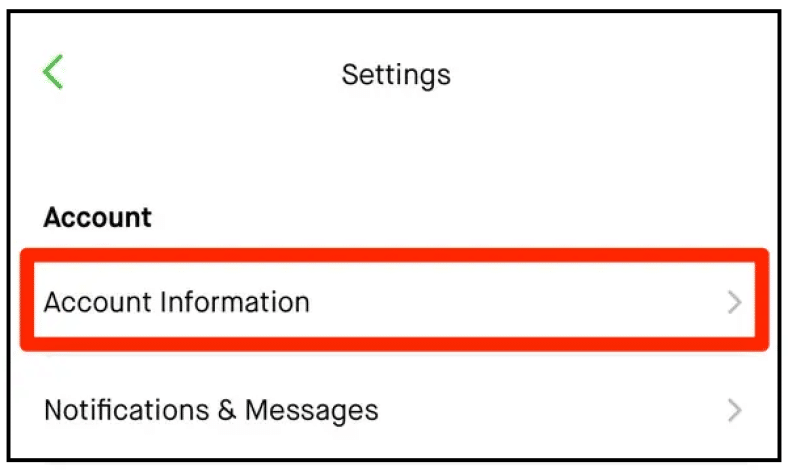 Step 5: Scroll through to locate the [Deactivate Account] option, then touch it.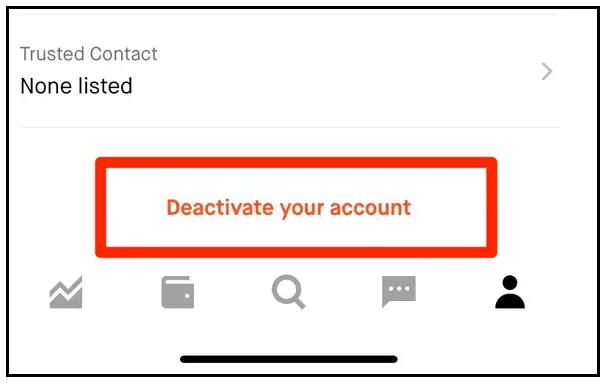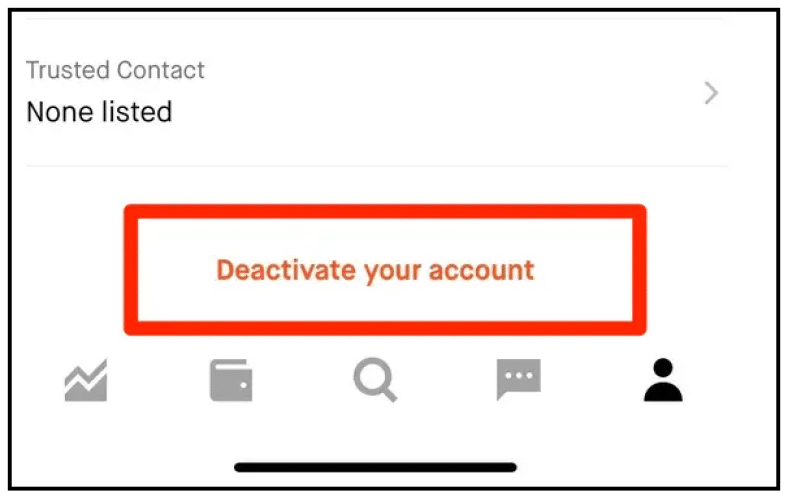 Step 6: Finally, tap on the [Close Account] option, and that will be it.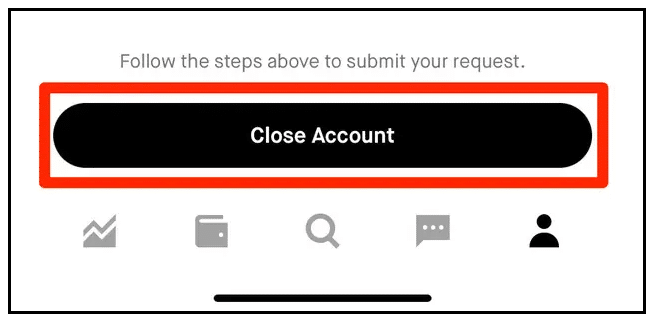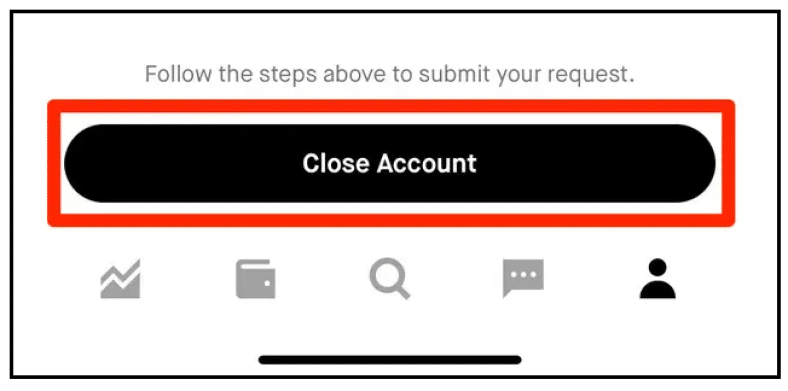 ---
Delete Robinhood Account on Android?  
Step 1: Locate and launch the Robinhood app from your Android home screen.
Step 2: Touch the [Person] icon t go to your profile.


Step 3: Tap on the three horizontal lines in the top right corner to go to the Settings menu.
Step 4: Click on the [Settings] option.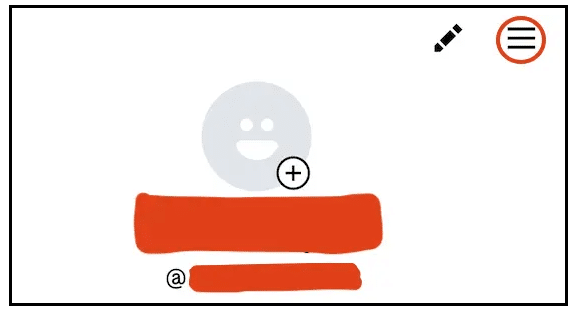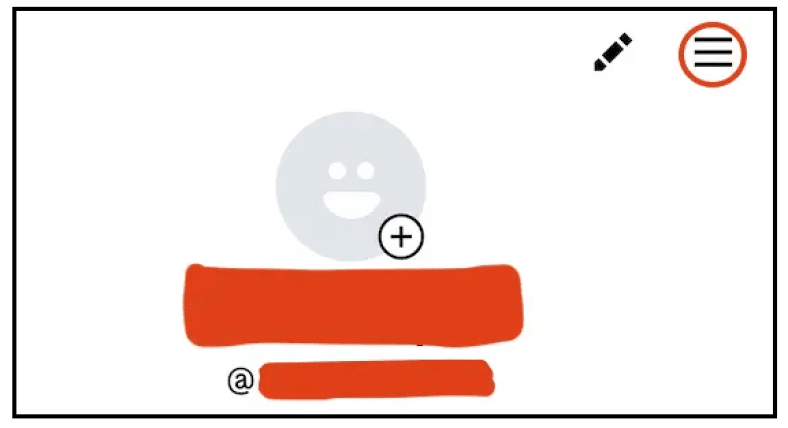 Step 5: Next, tap on the [Account Information] option.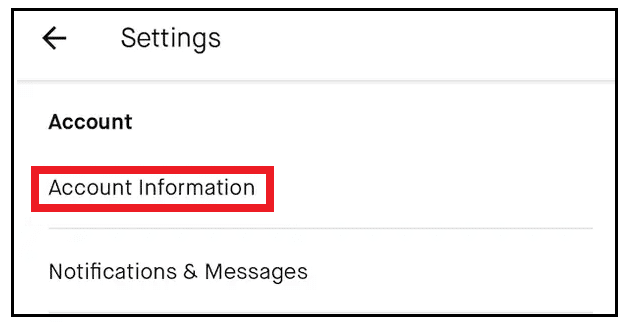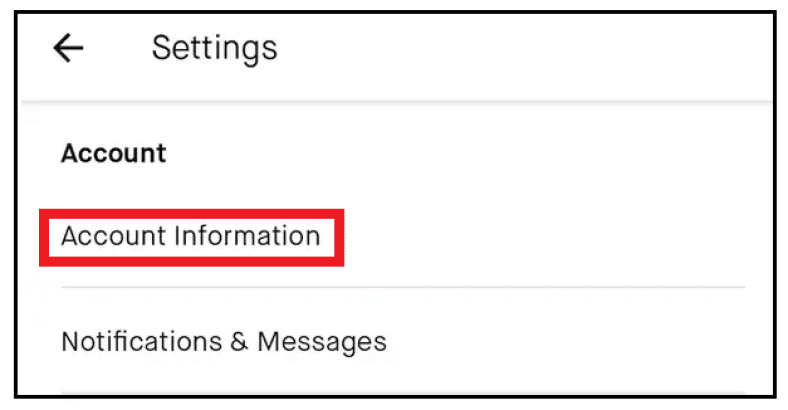 Step 6: Scroll toward the bottom and click on the [Deactivate your Account] option.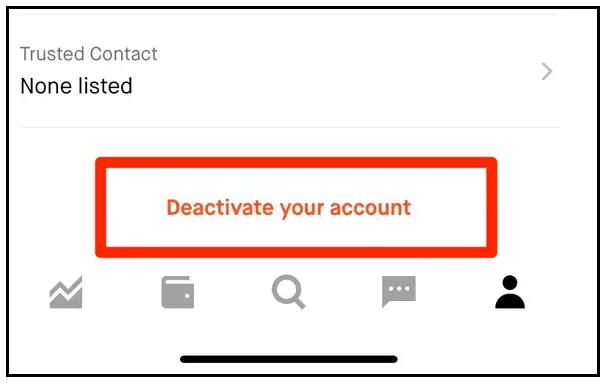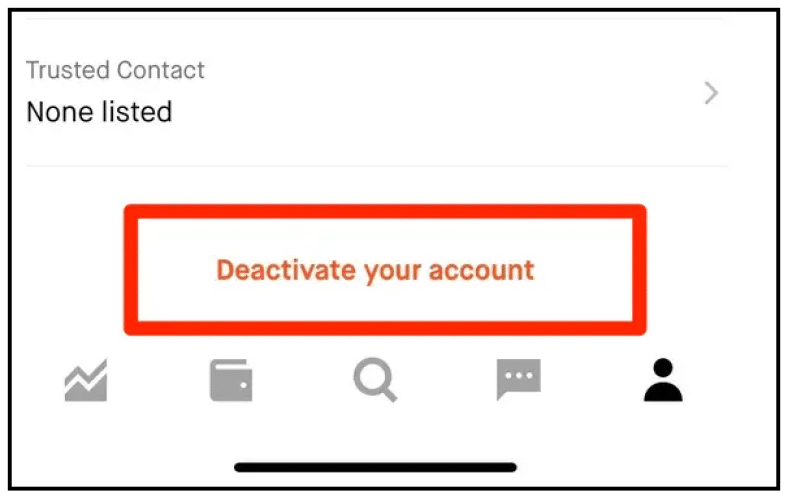 ---
How to Transfer Robinhood Account to Another Broker?
The good news is apart from deleting your account directly, if you don't like Robinhood or are unhappy with your experience there, it's possible to transfer your account to another broker, and the account will automatically be closed.
If you are unsure about a specific detail when checking for Robinhood details, you can contact their customer care at 1-650-940-2700.
Here is how to do the transfer:
The transfer starts at the new brokerage firm you are transferring to. You'll start with an ACATS request (Automated Customer Account Transfer Service). You'll have to fill out your new firm's queries in the request.
The new firm will then give in transfer the instructions for your assets and funds to be moved to them.
At some point, you may need to give your RHS (Robinhood Securities) account number. To find this information on your app:
Step 1: Click on the [Account Icon] at the bottom right corner of the app.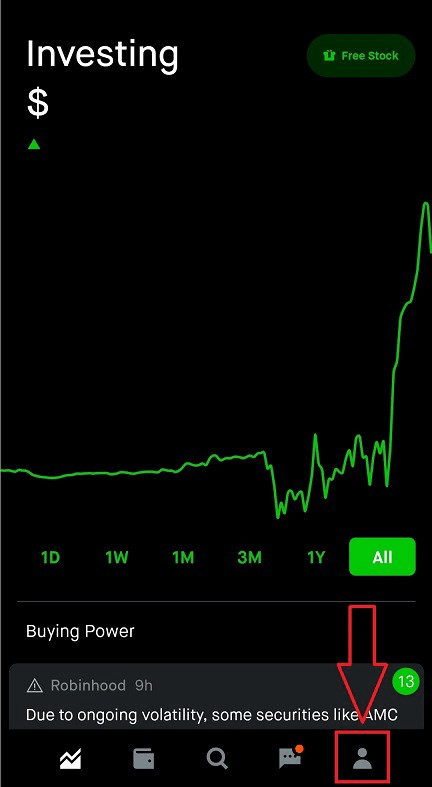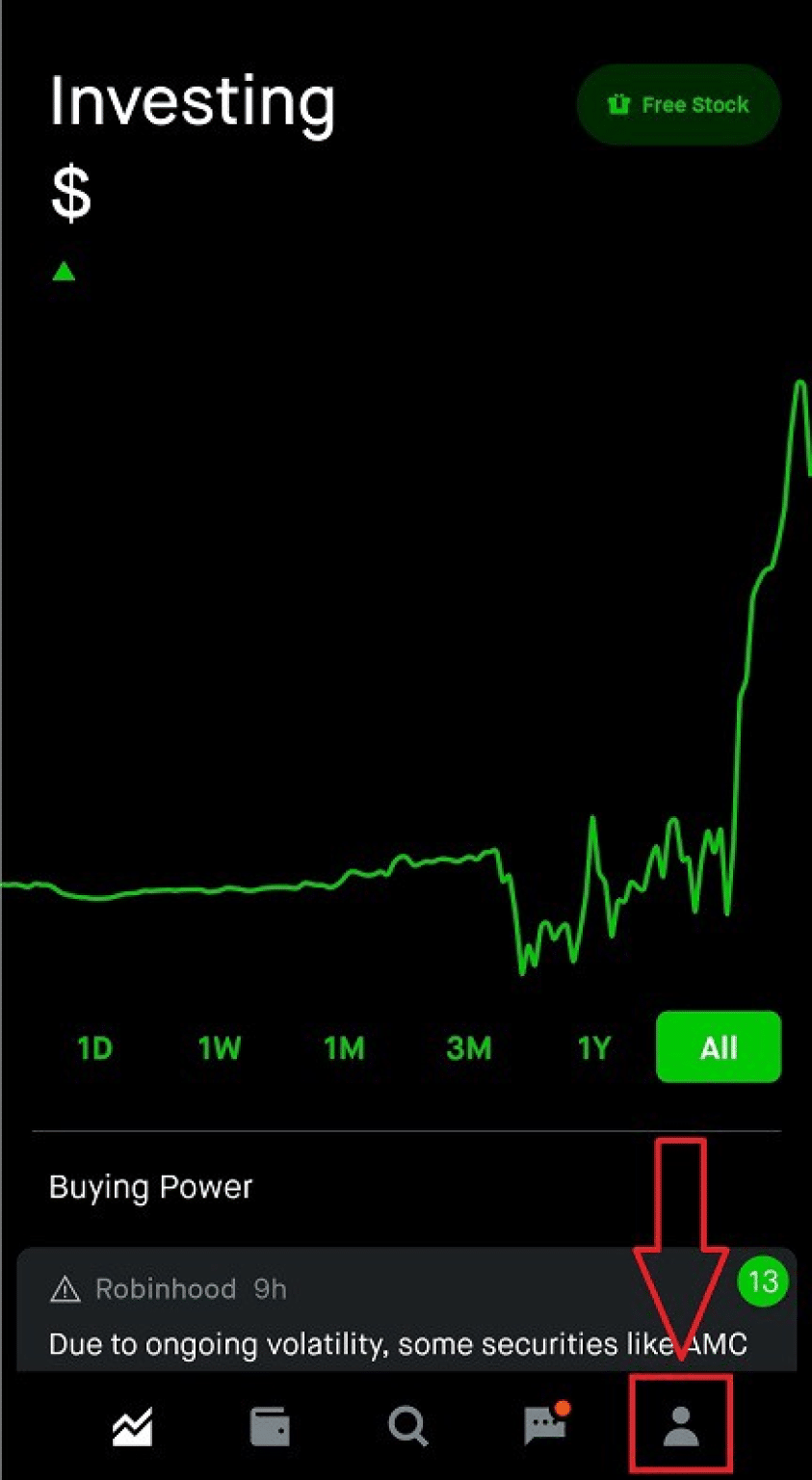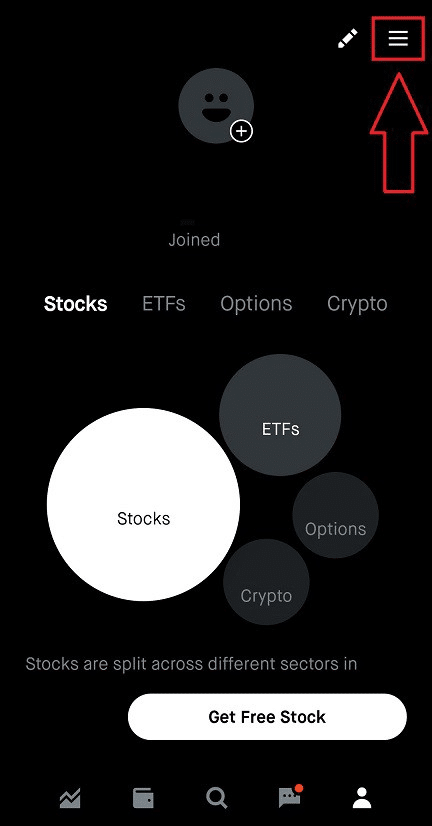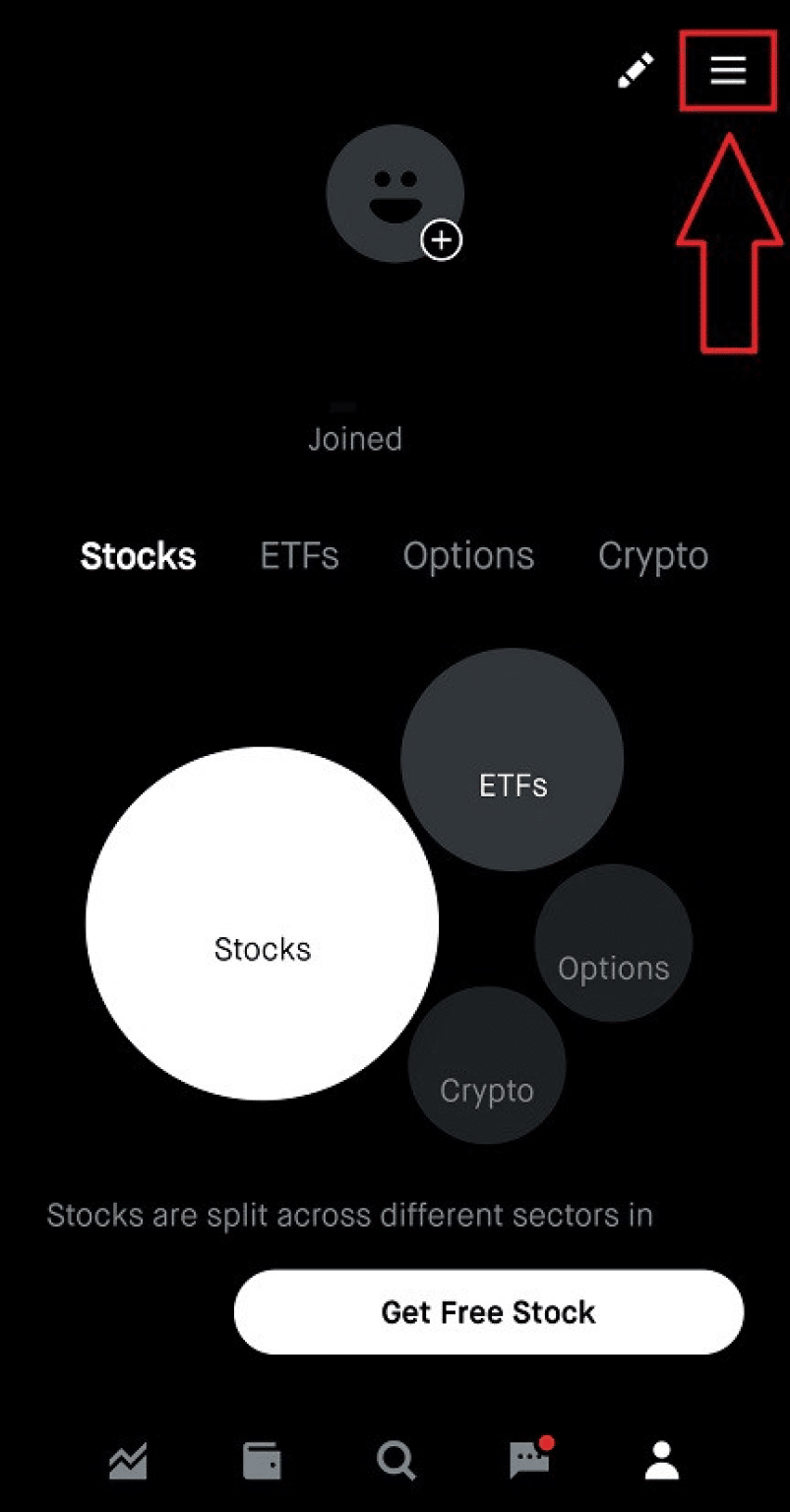 Step 2: Next, touch the [Investing] option.
Step 3: Locate your account number at the top of the screen.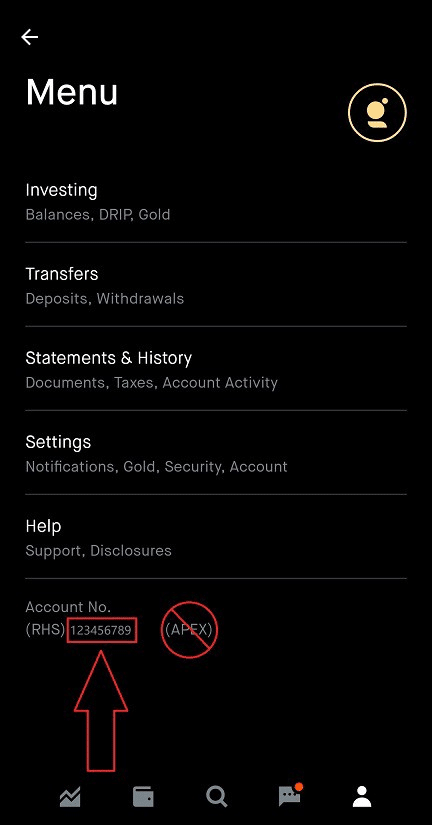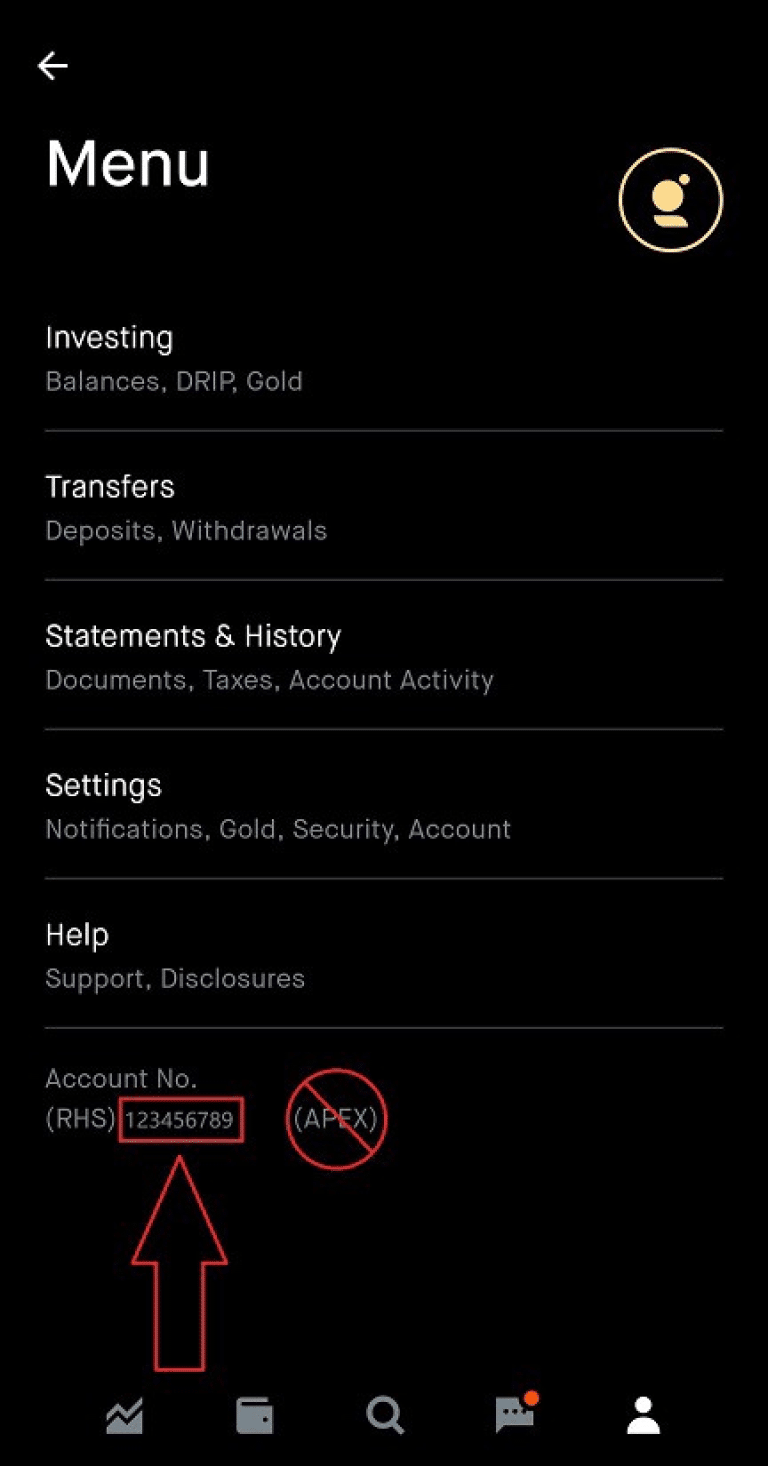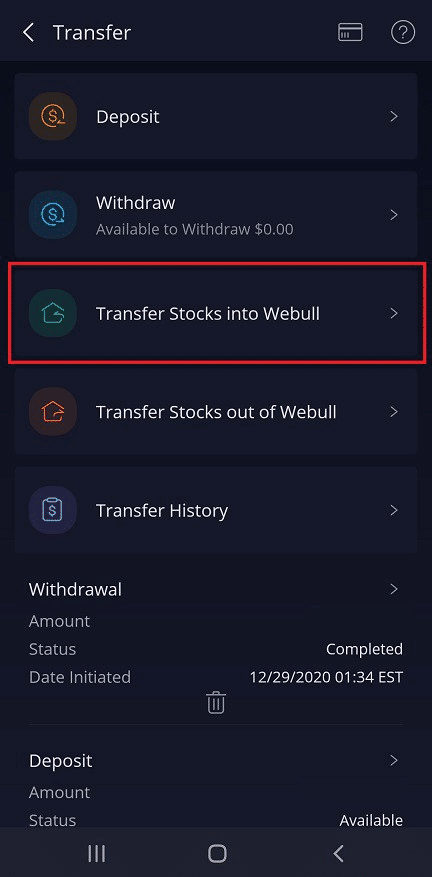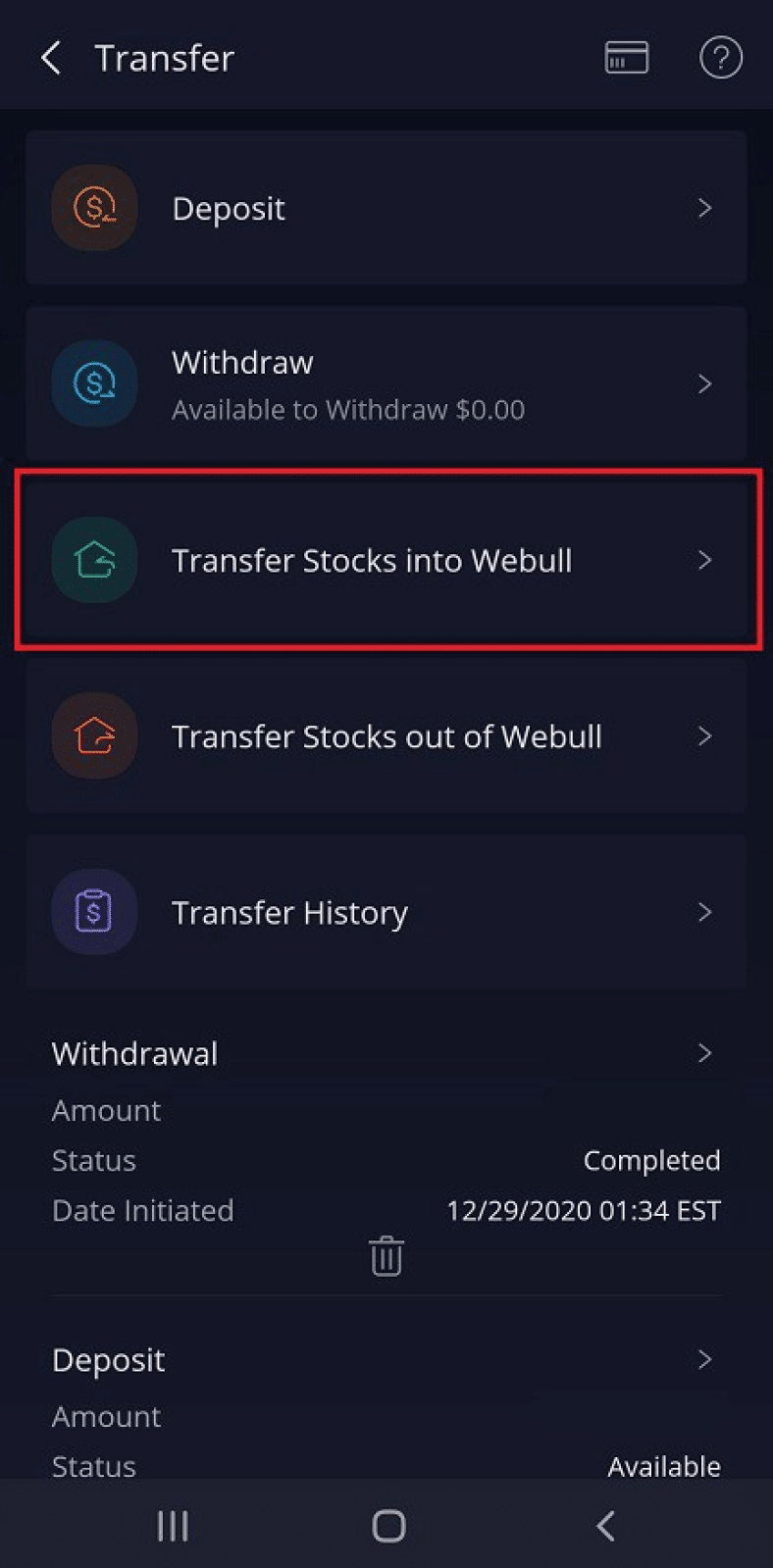 Step 4: If you need to reference Robinhood's DTC number, the number is 6769.
---
How Much Does It Cost to Close a Robinhood Account?
If you're interested in opening an account with Robinhood because of its low fees, keep in mind that it has some payable fees for closing an account. So, while transferring brokerage to Robinhood, the deal is free; however, this is not the same case when transferring to another brokerage.
Closing the account is free, but transferring brokerage costs about $75. So what happens is if you decide to sell your positions, nothing will be deducted from you by Robinhood, which is definitely a win. However, selling your positions might, in a way, affect your capital tax gains position.
---
FAQs
1. What happens if I don't file Robinhood taxes?
If you don't file taxes, the IRS will find out through Robinhood's reports, so they won't declare the proceeds. Remember, these proceeds are significant if you sell the stock for a profit. You could also face various consequences, including tax penalties.
2. Can I make 2 Robinhood accounts?
Unfortunately, No. You can only have one account. Robinhood won't let you have more than one profile.
3. Is deactivating the same as deleting Robinhood?
Deactivating a Robinhood account is not the same as deleting the platform. Once you deactivate the account, you can access any of your important documents, but when you delete the account, there's no document you can access; you also won't be able to make any trading once deleted.
---
Conclusion
Initially, Robinhood was a great trading app with lots of potential; however, if you feel the security issues or any angering fact is too much, it should never be too hard for you to delete the account. Our guide here should help you accordingly on how to go about everything, the do's and don'ts, and the points you are likely to get cornered by the IRS.
So, whatever you do, there are several brokerages you can settle for when leaving Robinhood; just ensure you go for the best.