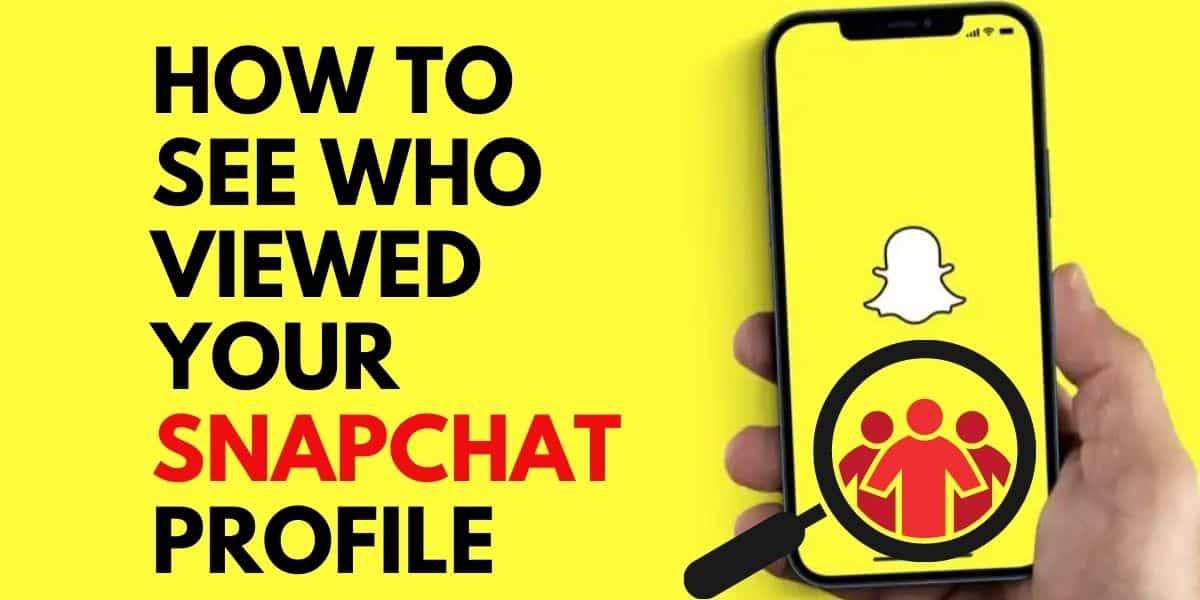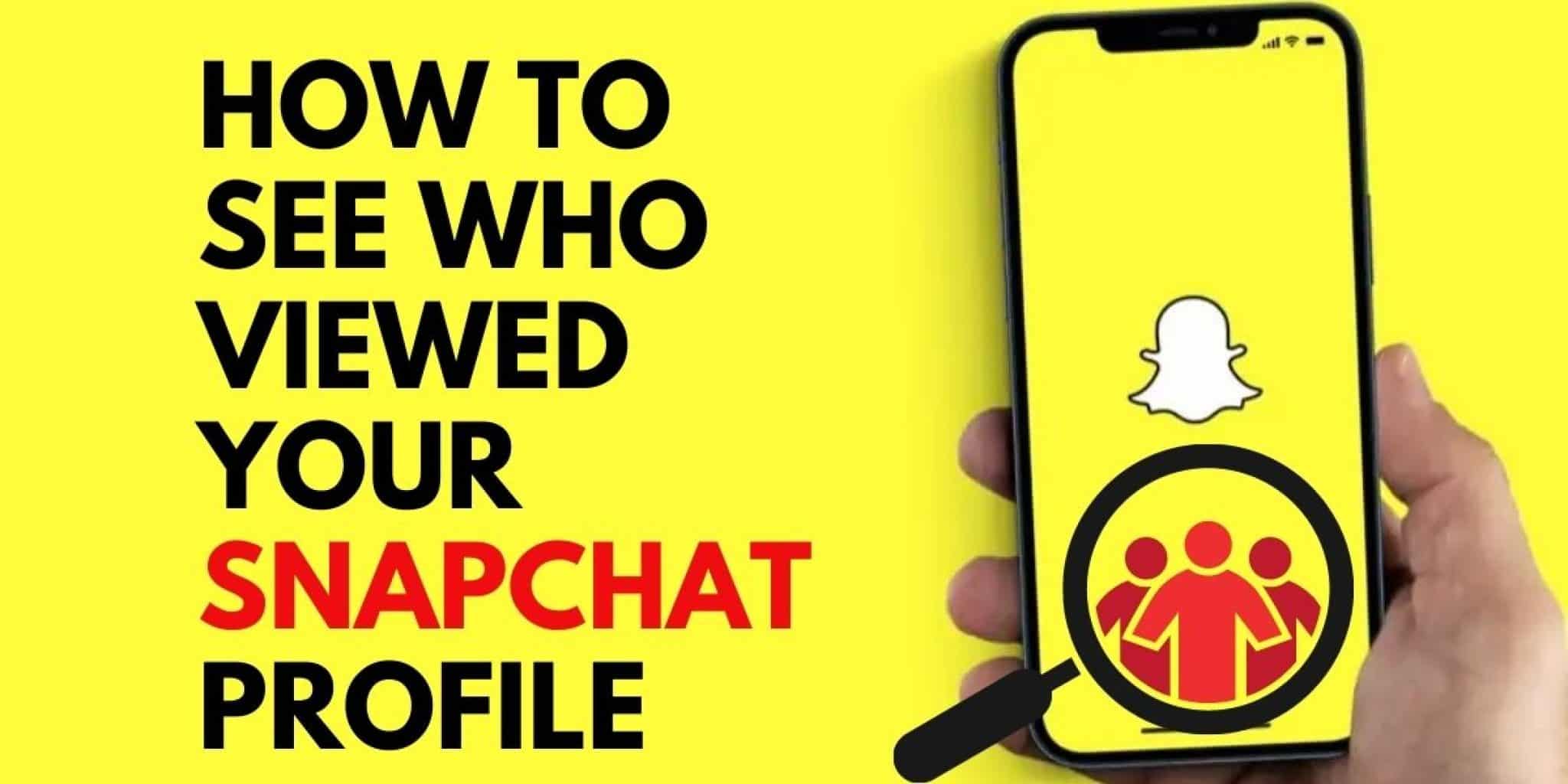 Do you want to know who has been monitoring your Snapchat profile? Continue reading to find out how to see your Snapchat profile viewers and much more.
Snapchat is a fun and popular social media platform millions of people use. It's a great way to meet new friends, share your life with others, and even make some money if you're so inclined.
The thing is, Snapchat isn't just about sharing pictures and videos with friends anymore — it's also a place where people can view your profile and learn more about you. That's why it's important to know how to see who viewed your Snapchat profile.
For example, if you're trying to attract new followers or business partners, it's important that you know who has seen your account so you can reach out to them.
While you can't see who's viewed your profile unless they send you a snap, there are ways to find out who has viewed your Snapchat account without sending them a snapback:
Can You See Who Viewed Your Snapchat Profile?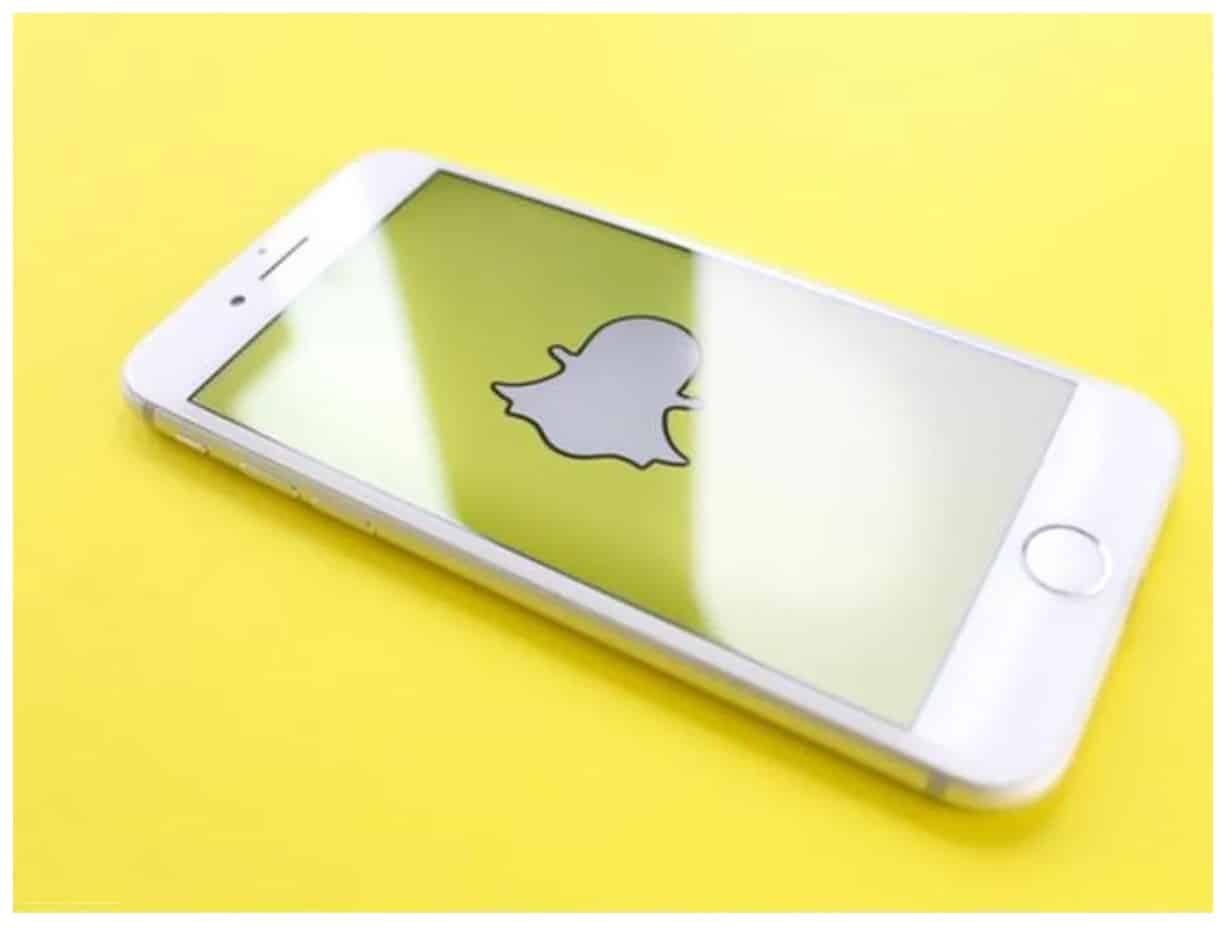 Unfortunately, Snapchat doesn't offer that feature to see who visited your profile. You may have heard of some Snapchat profile viewer apps, but, sadly, none of them can guarantee you this track on your Snapchat profile visitors.
Therefore, you may have to find other ways to determine who checked your profile. You may, however, want to try this:
Add a Snapchat story, then make sure you see the story viewers within 24 hours. This will grant you access to the people's list, allowing you to see who has looked at your profile. However, keep in mind Snapchat's main feature of impermanence, in which stories disappear after 24 hours.
How to See Who Viewed Your Snapchat Profile?
To see your Snapchat profile viewers, all you need to do is Upload a story and immediately check below it for the people's list of viewers.
Here's how:
Step 1: Log into your Phone's Snapchat app.
Step 2: Select the image or capture what you want to put on your story.
Step 3: Tap on the [Send] button next to your choice of image.
Step 4: Select the [My Story] option on the new page.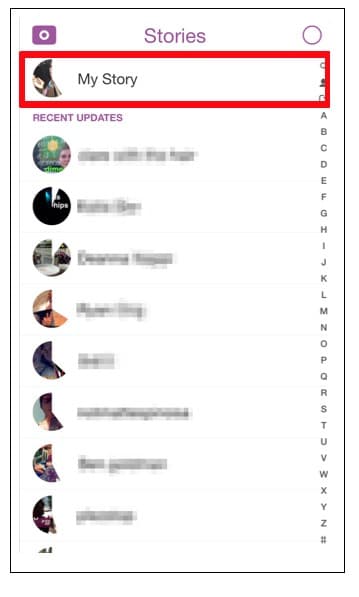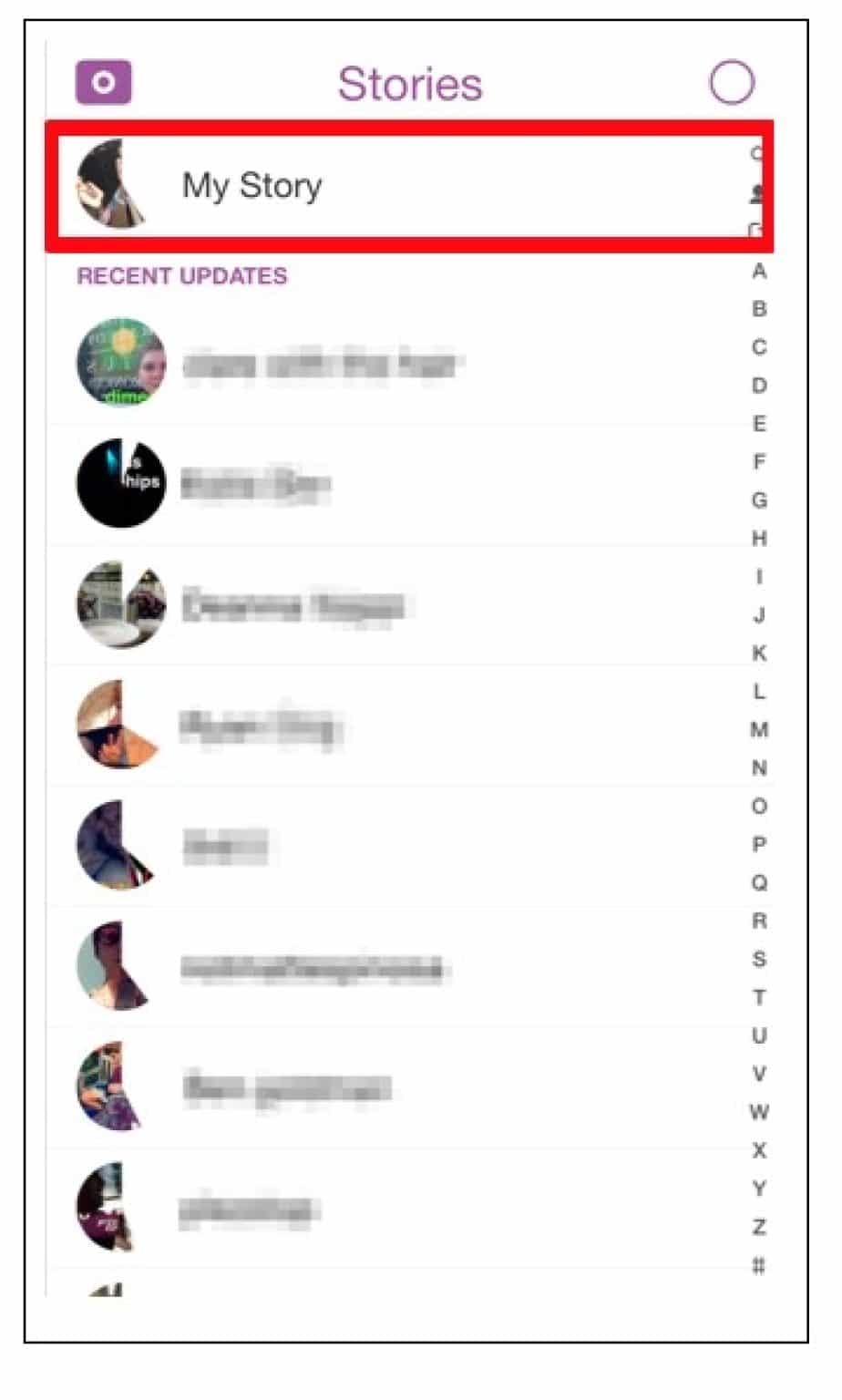 Step 5: Once the story is uploaded, go to the camera screen in Snapchat and tap on your profile in the far upper corner on the left.
Step 6: You will now be redirected to your profile page, where you can see your recently posted story as [My Story] under the [Stories] section.
Step 7: Tap on the Story to view it.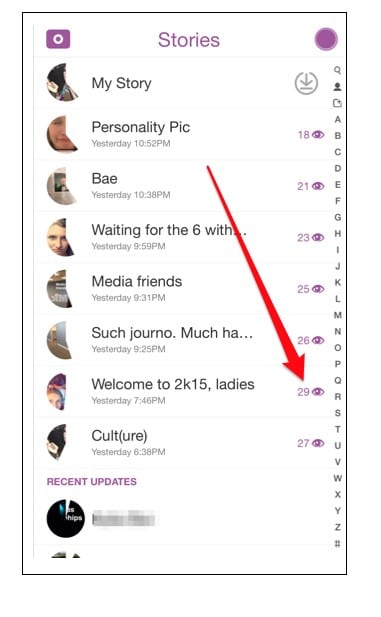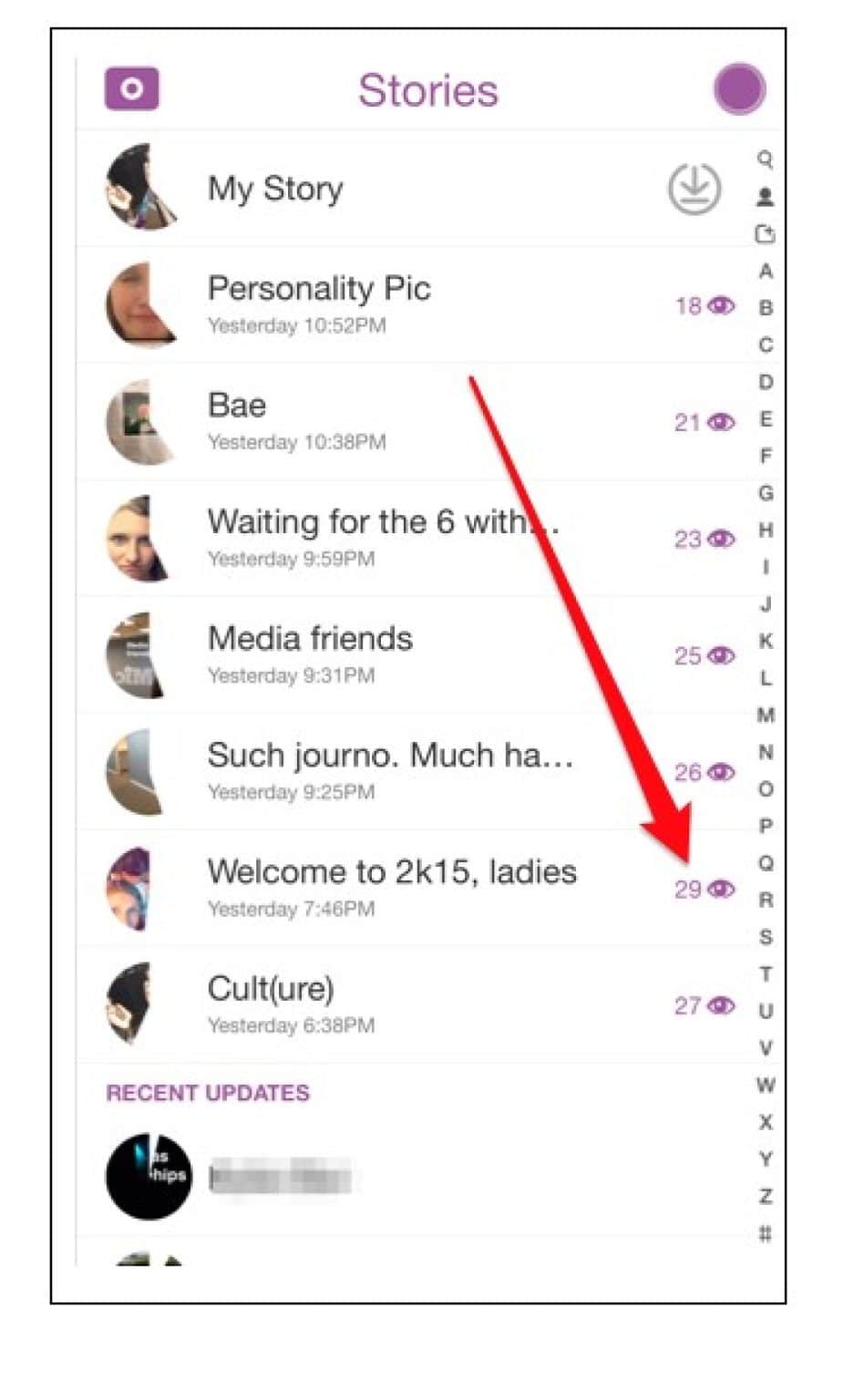 Step 8: At the bottom left side of the story is an eye icon with the number of views. Tap on this [Eye] icon and swipe upwards to see the names of the users who viewed your story.
Will You Get a Notification When Someone Views Your Snapchat Profile?
The short answer is no. You will not get a notification when someone views your Snapchat profile.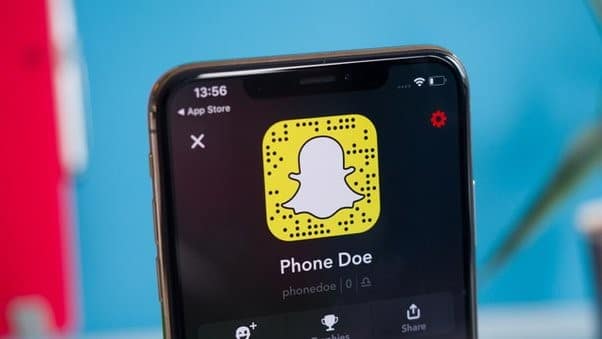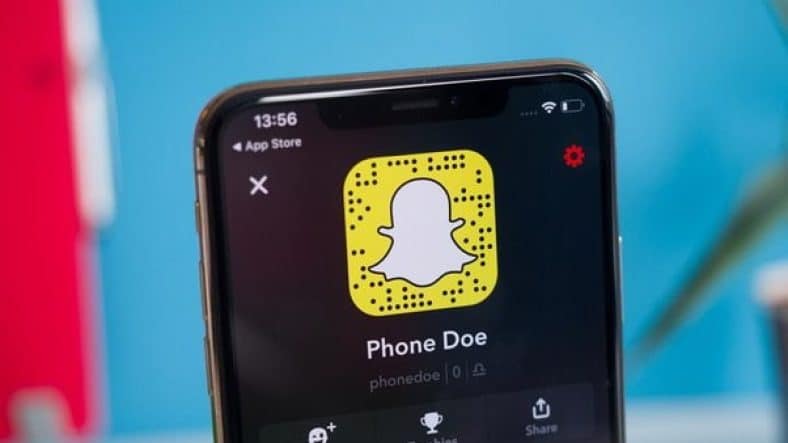 However, there are some ways to tell if someone has visited your profile:
First, you can check the number of views on your profile. This will show you how many times people have opened your profile and scrolled through it.
You can check the number of screenshots taken from your profile that day. This will show how many people looked at your profile and then took a screenshot. When someone screenshots your Snapchat story, you'll be notified by the paper plane icon next to your [My Story]. You may not know who took the screenshots, but the number beside the paper, like plane icon, indicates how many screenshots of your story were taken.
Can You Tell If Someone Viewed Your Snapchat Story More than Once?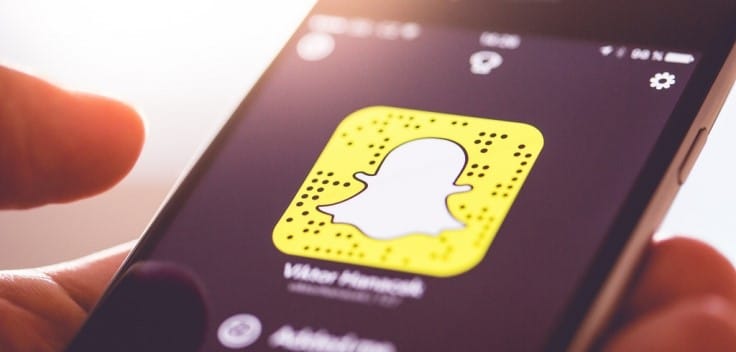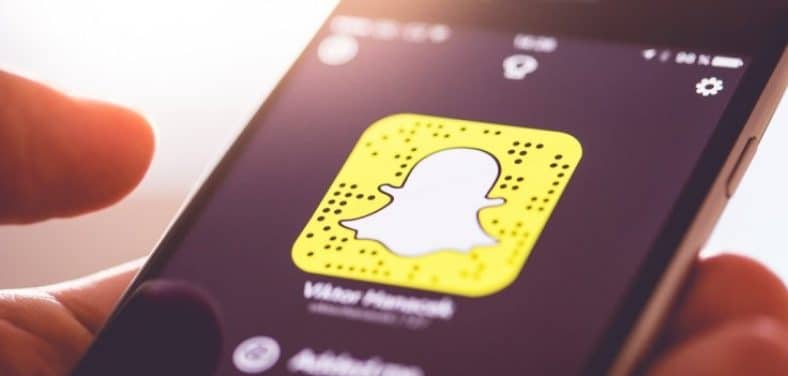 Snapchat has no clear way of informing you that your story has indeed been viewed multiple times. However, there is a method you can use to determine whether or not your story was seen again and by whom. You should note that this approach does not tell you the exact count of the same user who viewed your story.
So, to see if anyone has seen your story again, analyze your current viewer list and compare it to a previous one. The Snapchat viewer's list is generated based on who has recently viewed your story. And it keeps populating this list in just the same way.
To find out if a user has seen your story again, regularly check your viewer's list. If the user's name was previously lower on the list but just then rises to the top, you can already know that they just reviewed your story again!
How to Handle Stalking on Snapchat?
Stalking is a serious crime. It's not just limited to stalking on Snapchat, but it can also be done on other social media platforms like Facebook, Twitter, and Instagram.
Stalking is defined as the repeated following or harassment of another person that makes them feel afraid, anxious, or threatened. Knowing how to handle these situations is important because they can be potentially dangerous if taken too far.
Here are some of the things you should do when you suspect that someone has been stalking you on Snapchat:
---
Choose Your Privacy Settings
First, you'll need to ensure your privacy settings are set up correctly so only those following you can see your stories and photos. You can do this by:
Step 1: Navigate to [Settings] in Snapchat.
Step 2: Click on the [Who Can Contact Me] option and adjust it to [My Friends].
Step 3: Next, tap on the [Who Can View My Story] and set it to [Custom] or [Friends Only].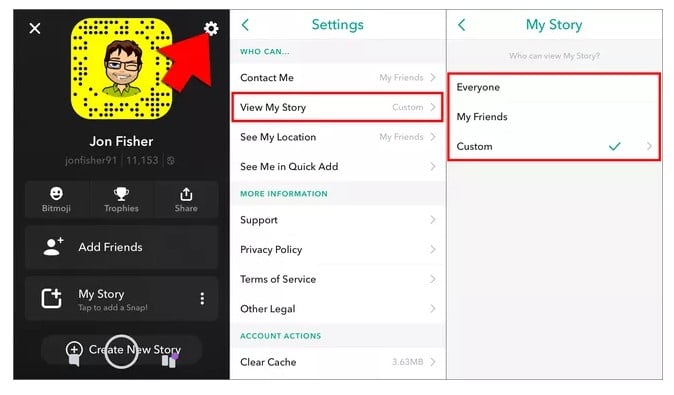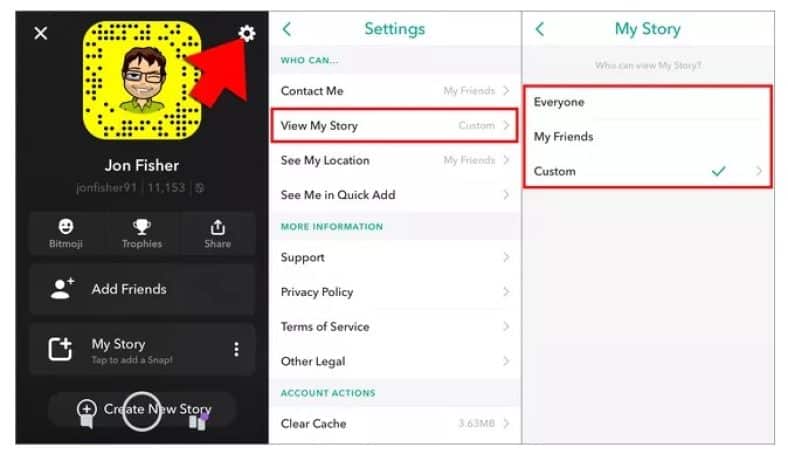 Step 4: Click on the [Who Can See Me In Quick Add] and turn the toggle off.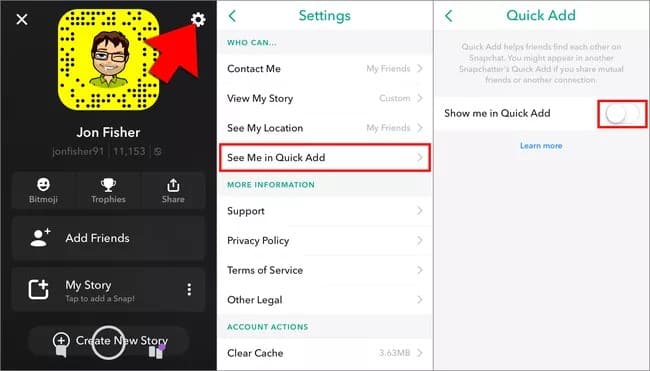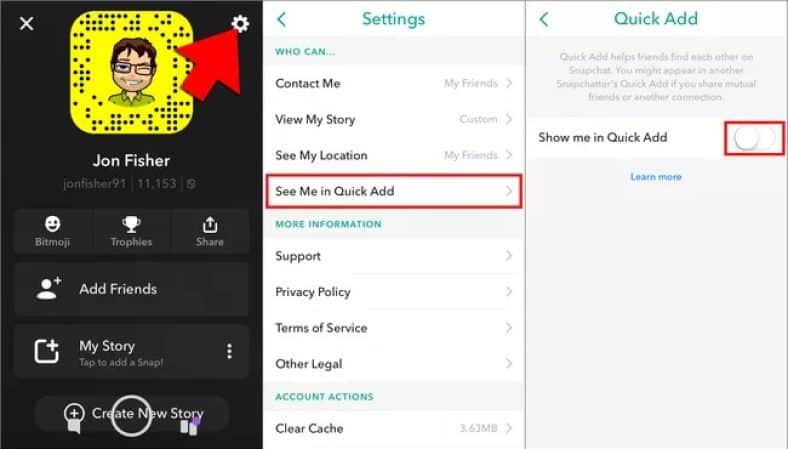 Step 5: Adjust your [Snapchat Memories] to [My Eyes Only].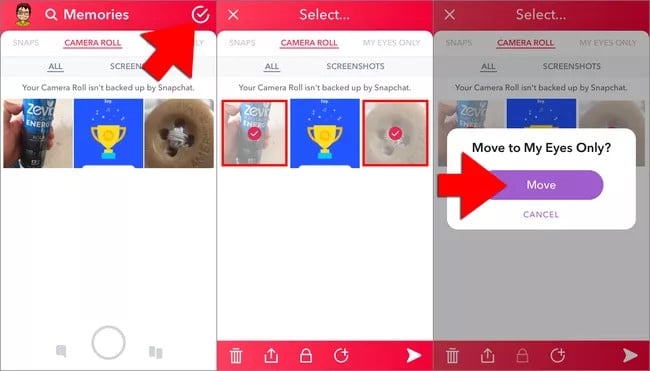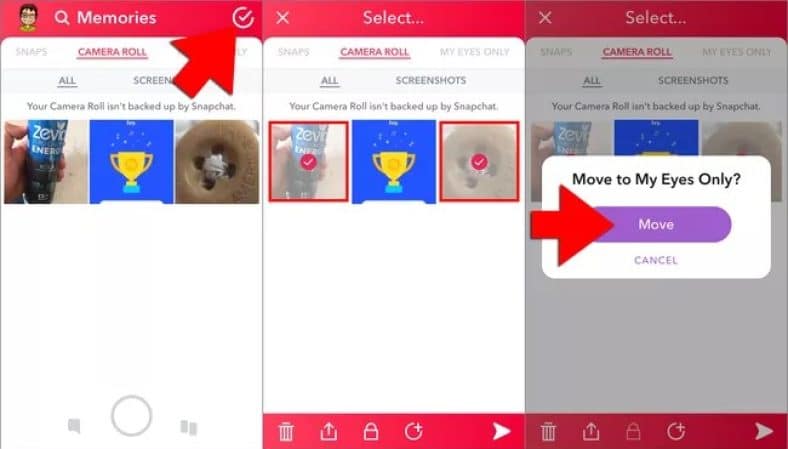 Step 6: Click on the [Snap Maps], then touch the cog icon for settings. Finally, tap on the [Ghost Mode] to not be visible on Snap maps.
These settings won't entirely protect you from a forceful stalker, but they will limit the stalking extend and guarantee you a little privacy. Snapchat also gives you the idea to report anything you feel has gone beyond friendly investigating on the platform.
---
Prevent Someone from Adding You
If any Snapchat user's activities are bothering you, you can prevent them from adding you as a friend on Snapchat. This is possible by turning off the [Quick Add] option; it will stop your name from the suggested contacts from being added as Friends.
You can do it by:
Step 1: Go to Snapchat app on your phone.
Step 2: Select your profile on the far left corner of the Camera page. This will guide you to your profile page.
Step 3: Click on the [Settings] icon of Snapchat at the top right corner.
Step 4: In the [Settings] page, scroll upwards to locate the [See Me in Quick Add] option. Tap on this option.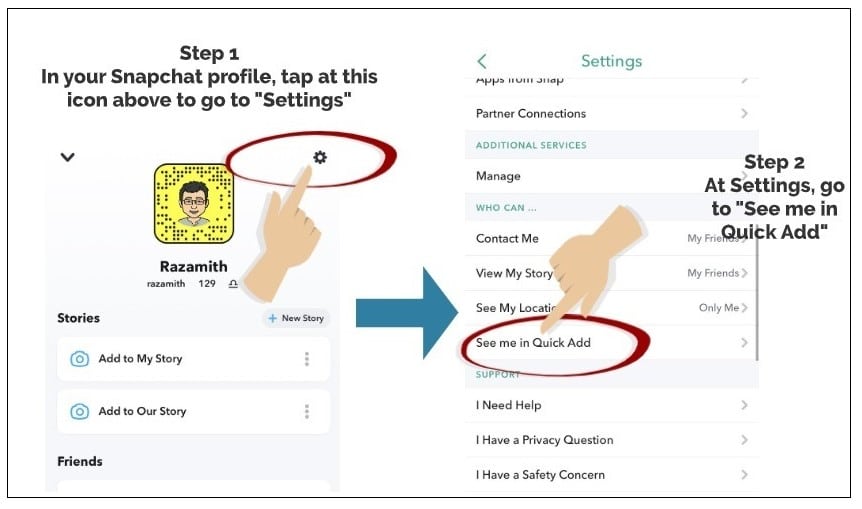 Step 5: Unmark the box beside the [Show Me in Quick Add] on the new redirected page to stop users from adding you as friends.
Conclusion
Snapchat is a platform that has managed to keep its users engaged by creating a fun and interactive social app. However, like any other social media site, it can sometimes be hard to believe to what extent people can go when they want something.
Luckily, there are some ways to tell who has viewed your Snapchat profile. Try out one of these tricks (or all of them!), and enjoy your newfound Snapchat insights. It's a small but fun way to get a better sense of who your friends are in the app, as well as who you'd like to connect with in the future.