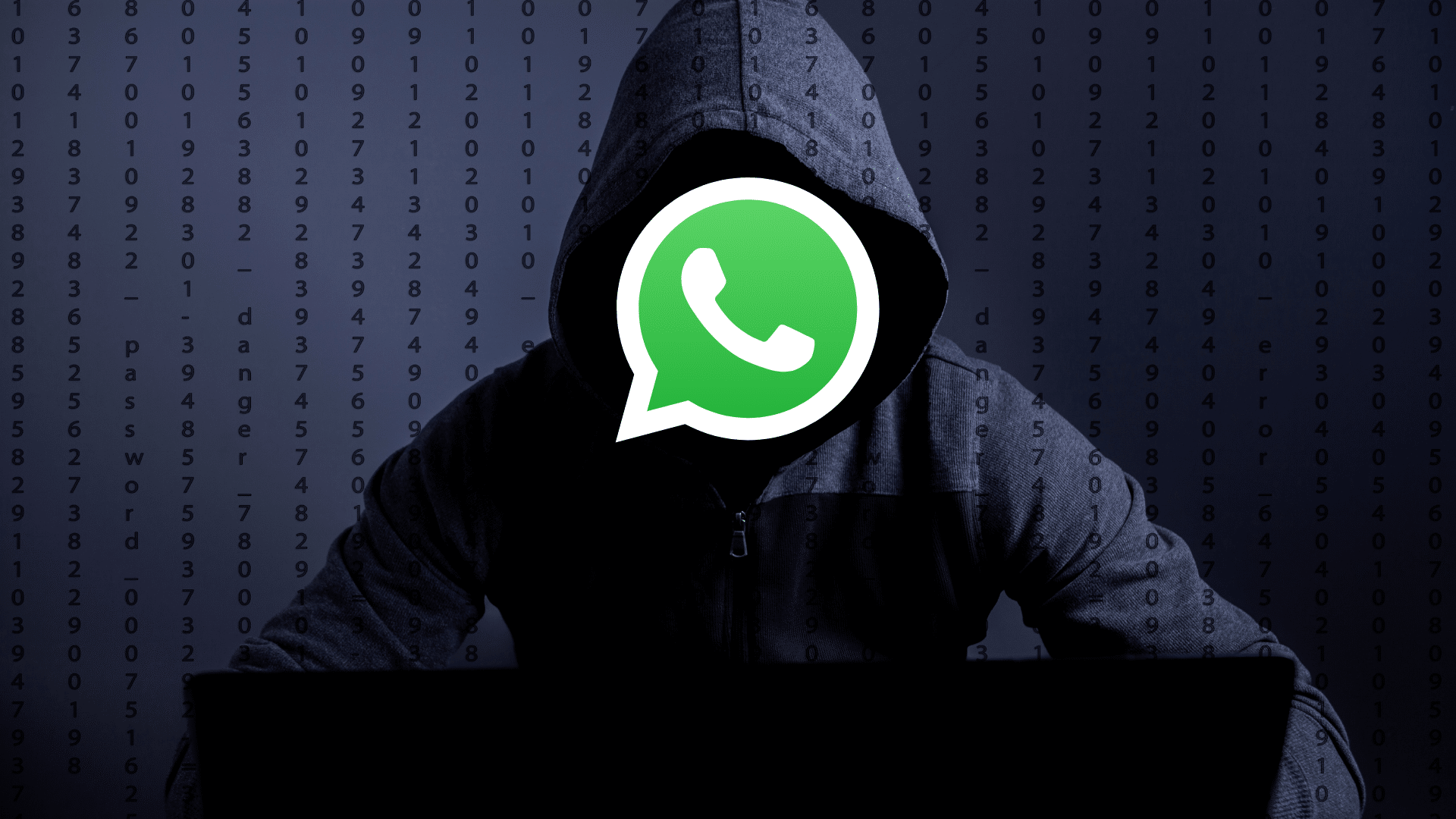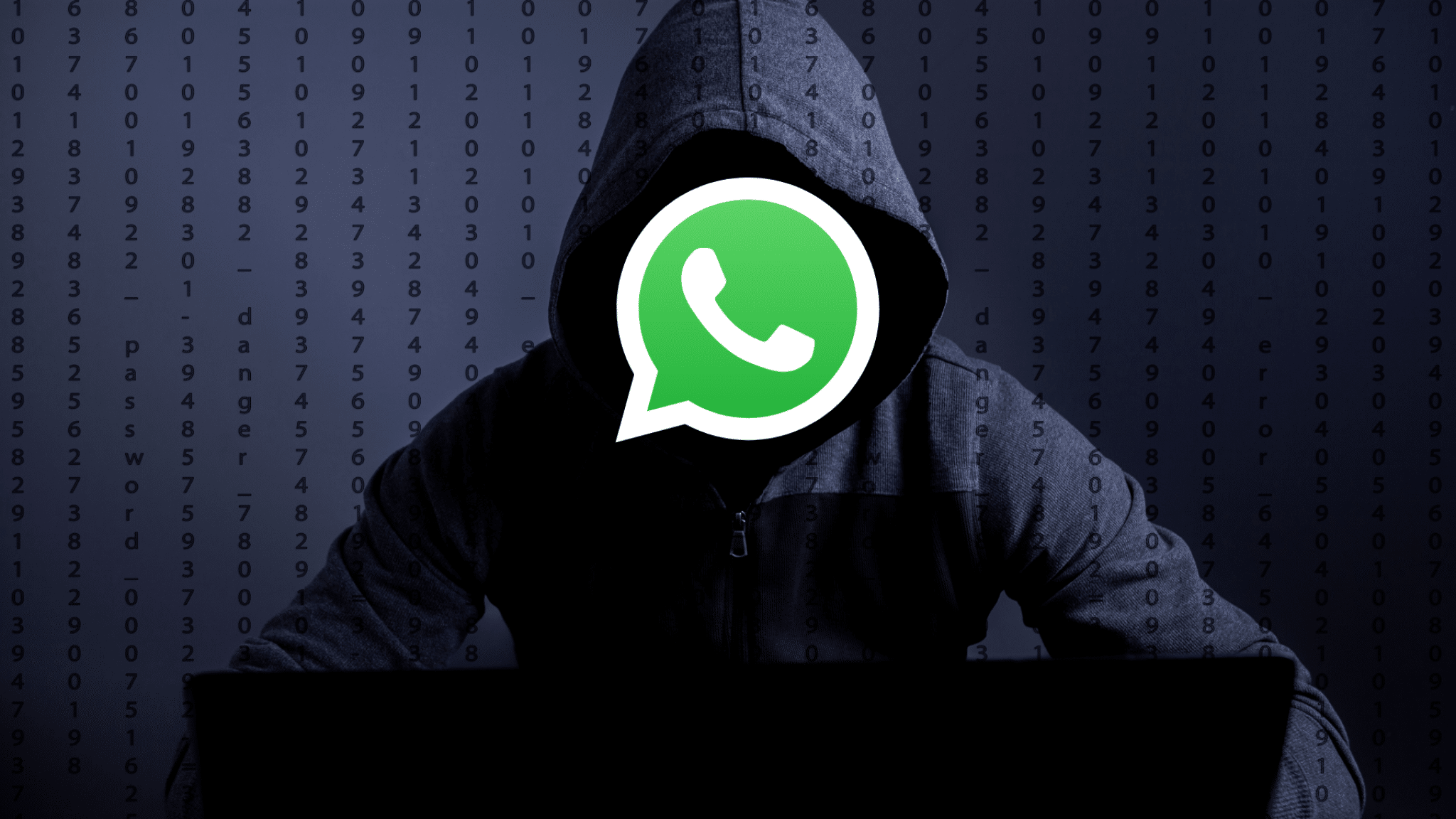 Do you feel or think someone is involved in a shady business? Read on to learn how to hack WhatsApp and find out.
Whatsapp is one of the most popular messaging apps across the globe. It has over a billion users, with over 600 million active users daily. With so many people using Whatsapp, it is no wonder that it has become one of the best ways to communicate with friends and family.
However, with all the benefits that come with Whatsapp come to some drawbacks as well. Hackers can also access someone's Whatsaap account if they obtain the Whatsaap account verification code or OTP (One-Time-Password) sent to the registered number. Typically, the app will share this code, allowing another person to access their data and private messages. Although there are many other methods, you can find them in this article.
How to Hack Whatsapp with Phone Number
With this method, you'll need to install the Whatsaap app on your mobile phone. But you will need access to the target's phone for the verification code that will be sent there.
Here's how:
Step 1: Launch the WhatsApp app on your phone and enter your target's mobile number.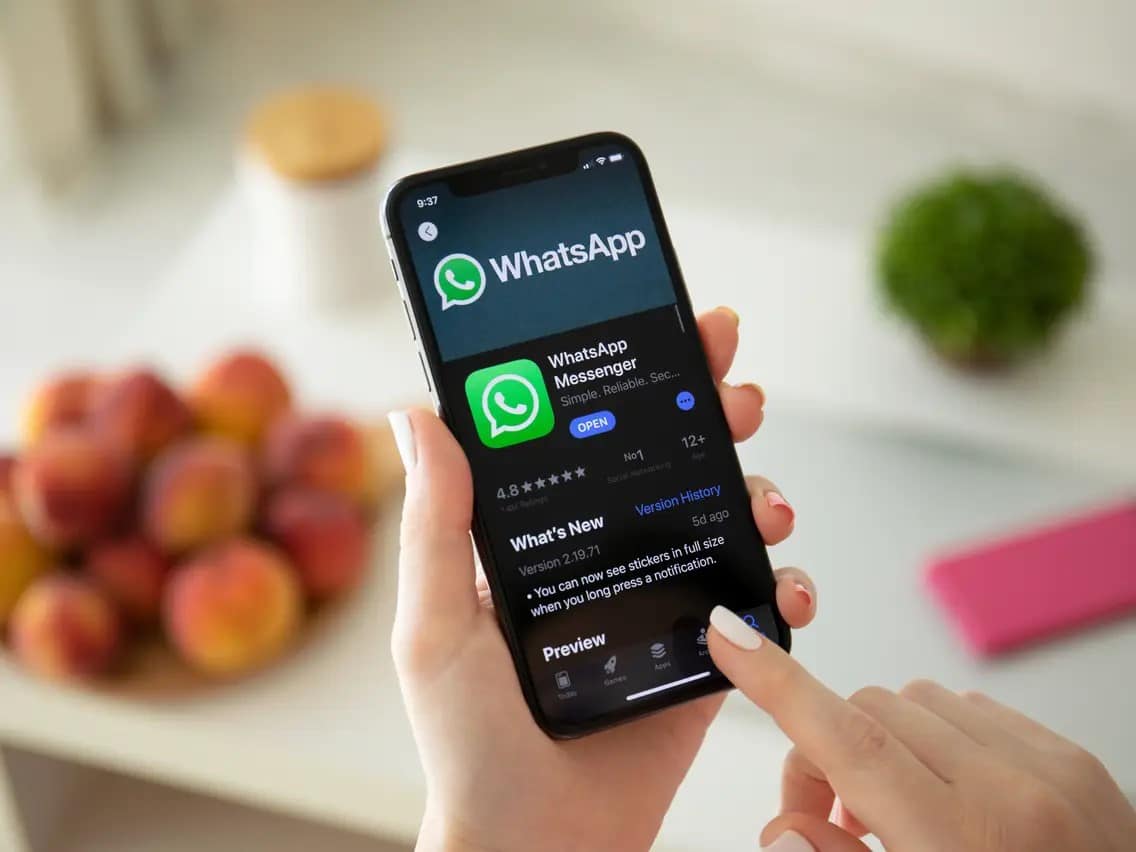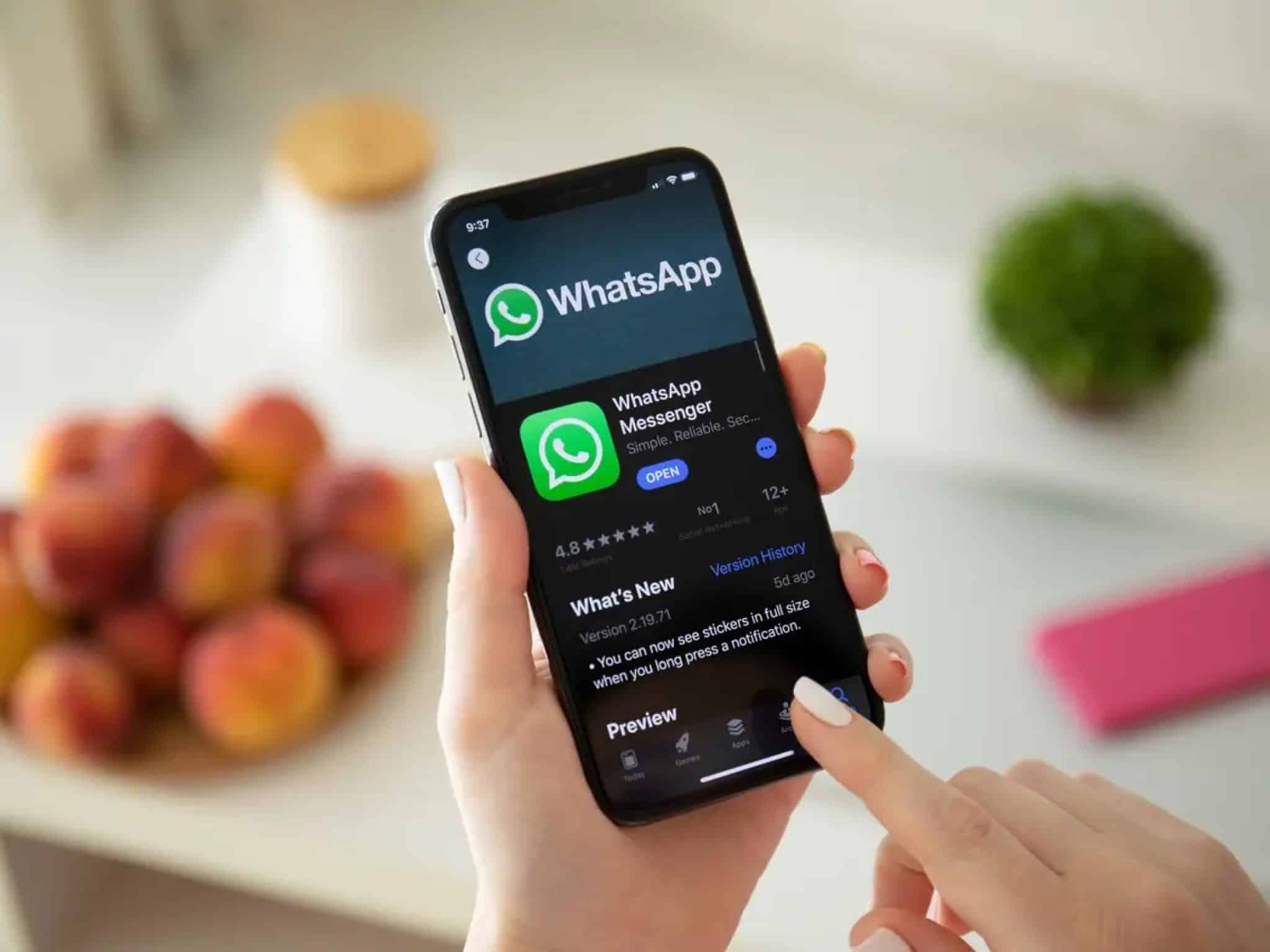 Step 2: WhatsApp will request a [PIN] that will be sent to the target's phone via SMS.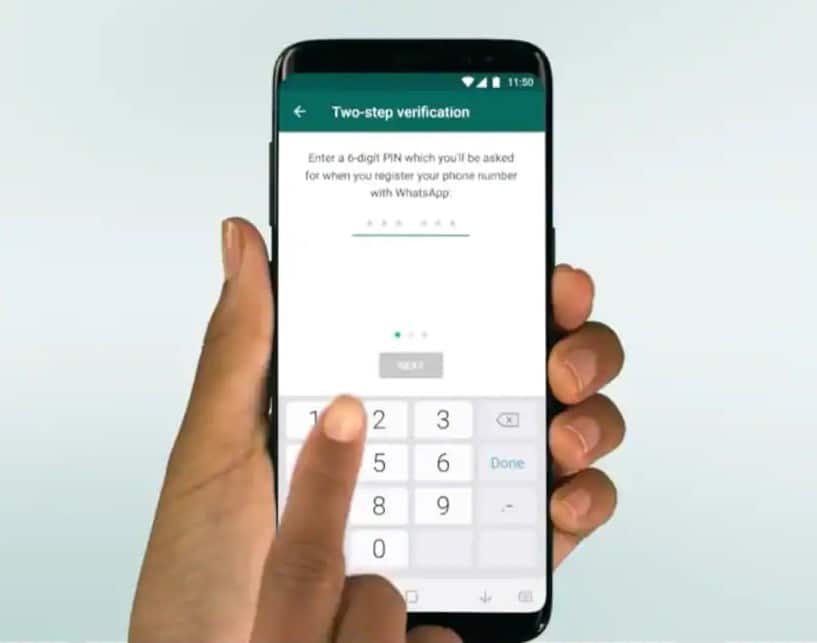 Step 3: Once you've logged in successfully, you will be able to view the content of that WhatsApp conversation and every other media file in the chats.
The main disadvantage of this hacking method is that the legitimate owner of WhatsApp will receive a notification of your login, and they will have the option to log in again and delete your login except if you make any changes to the password.
How to Hack Whatsapp with Third-Party Apps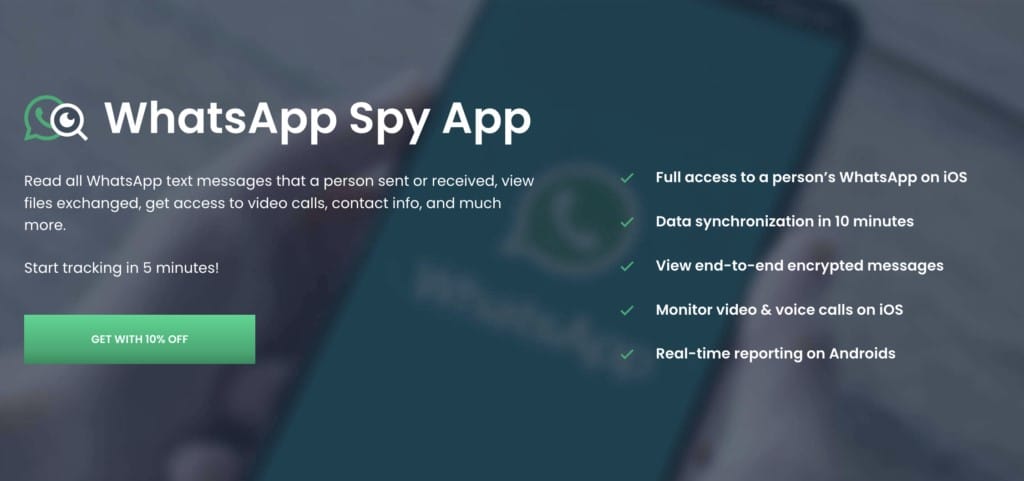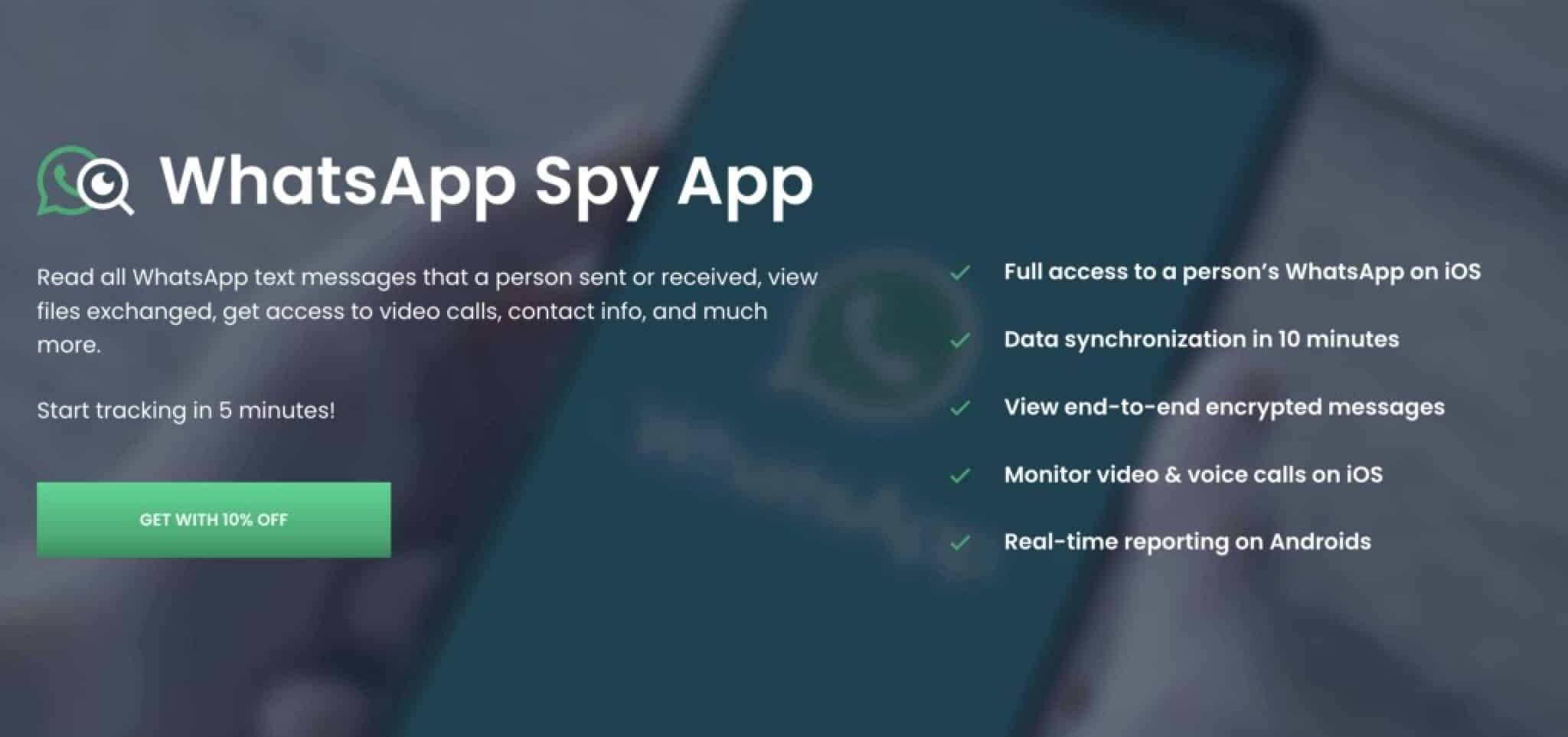 There are plenty of ways to hack WhatsApp. Some third-party apps such as  FlexiSPY, mSpy, uMobix can help you. Here is a simple guide on how to hack Whatsapp with FlexiSPY.
Step 1: Visit the FlexisPY website and Purchase a FlexiSPY Subscription Plan then create a FlexiSPY Account.
Step 2: On the target's phone, download FlexiSPY using the link provided during registration.
Step 3: Follow the on-screen instructions to install the app.
Step 4: Log in to your FlexiSPY account, navigate to the IMs section and select Whatsapp to oversee all the app activity.
How to Hack WhatsApp use by Bluetooth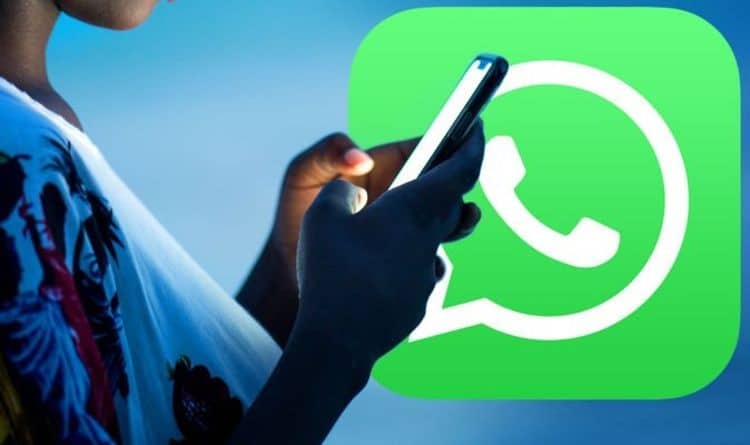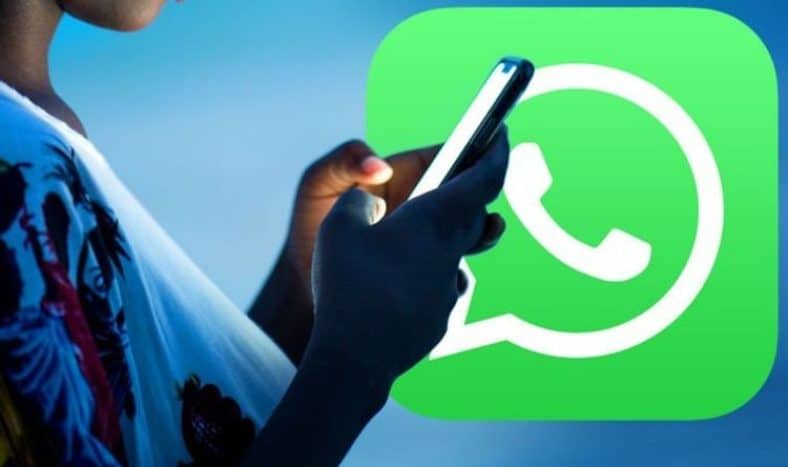 Bluetooth tracking is a good option if the target device is close by, and you can establish a Bluetooth connection with phones within 50 meters of each other. This will, however, depend on the effectiveness of the app you are using. This is because using Bluetooth, the data is transmitted at such a low frequency, that the identity of the hacker cannot be determined.
To use this method:
Step 1: Identifying the target device
Step 2: Scanning the device
Step 3: Examine the device's connection ability to avoid data tracking.
Step 4: Hack data from the target device
Step 5: Transport hacked data to your phone, that's less than 50 meters away.
So, here Bluetooth is basically a medium for data transmission.
How to Hack WhatsAppThrough Exporting Chat History to Mail
When you use WhatsApp, every time you send or receive a message, it gets stored in your phone's memory. The messages stay there even after you delete them from your chat window on WhatsApp.
So if you want to know what someone has been saying about you behind your back or if someone has been gossiping about other people (or even yourself), all it takes is a little bit of detective work on your part using the chat history. You must, however, know you'll need to get access to the target's phone.
Here's how to use this method:
Step 1: Launch the WhatsApp app on the target phone device.
Step 2: Open the Whatsapp chat you want to view.
Step 3: In the top right corner, tap the chat's menu (the three vertical dots). Choose the [More] option and then the [Export chat] button.
Step 4: Whatsaap will prompt you to ask whether you want to include or exclude media.
Step 5: After selecting one of the options, a list of destinations such as Messenger, Gmail, Drive, and so on will appear for you to choose from.
Step 6: Choose Gmail, enter your Gmail email address, and then choose Export.
Step 7: These steps will export the desired message with its media files to the email address you specify.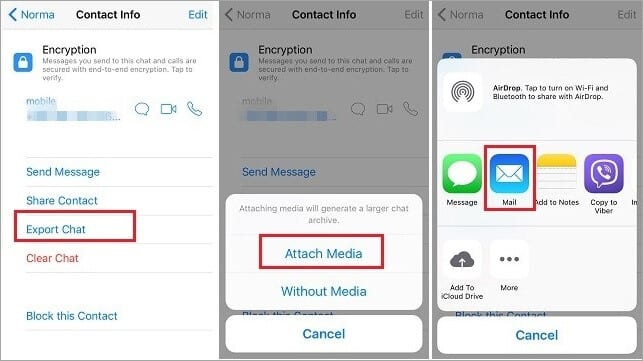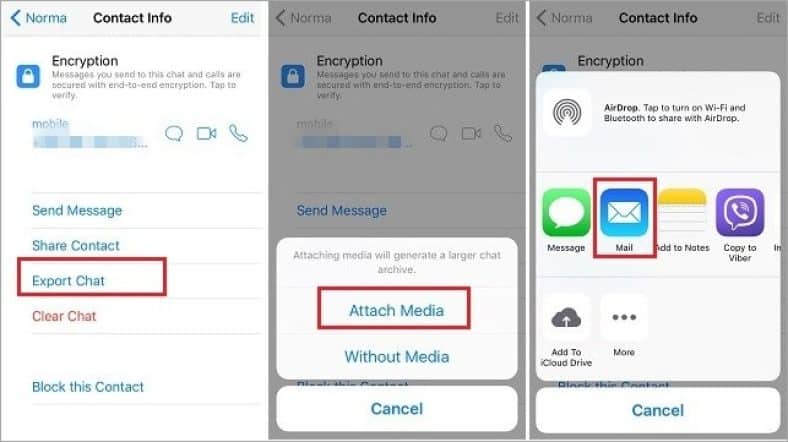 As you may have noticed, this method only sends a history of previous chats, not real-time chats, so you'll have to decide when to send the chat history based on your reason for the hack.
How to Use Chrome to Access WhatsApp Web
WhatsApp Web is a web-based version of the popular messaging app WhatsApp. The service allows you to send and receive messages from your computer or laptop, which is helpful if you're using a computer other than your phone or tablet.
WhatsApp Web works on all major browsers, including Chrome, Firefox, and Safari. But if you use Chrome, here's how to use it to hack WhatsApp. To make this work, open your Chrome browser on your computer and navigate to web.WhatsApp.com.
Step 1: Go to WhatsApp, then to Linked Devices on the target's phone via settings, and Scan the QR Code with the target phone.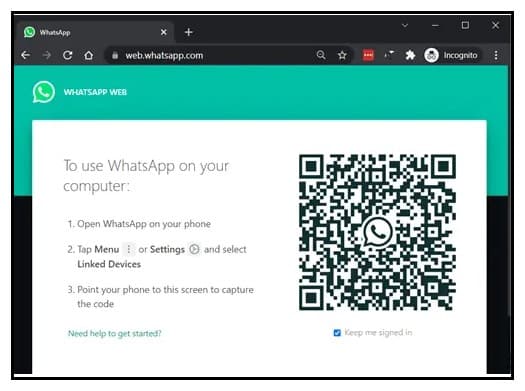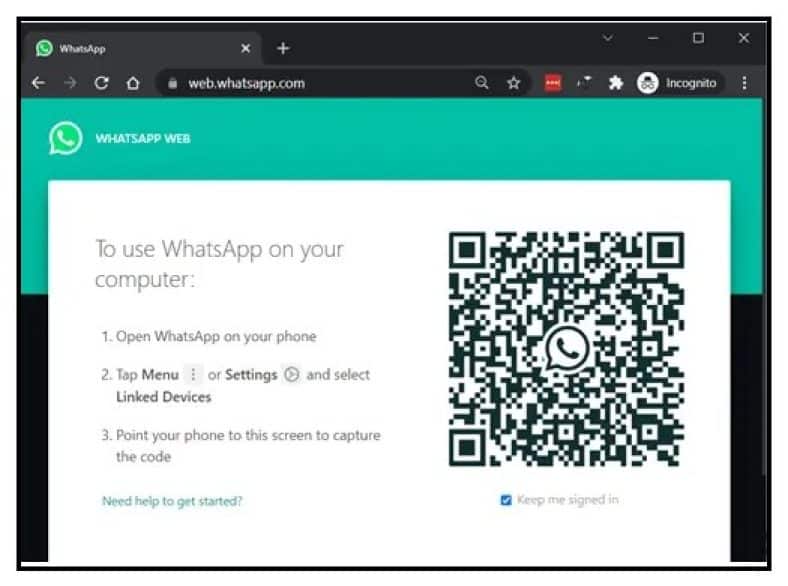 Step 2: You can now begin monitoring WhatsApp conversations on the target device. Again, there is no need to install the software.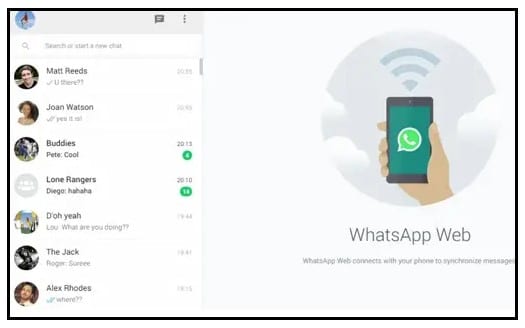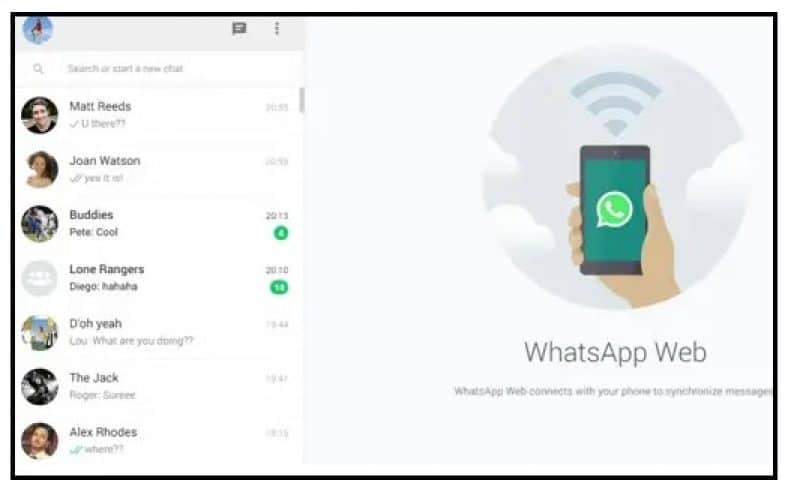 However, keep in mind that the owner of WhatsApp will be continuously notified whenever their WhatsApp account is opened in the Chrome browser. This is especially true if they are using an Android device running Android 7+ or higher or an iPhone running iOS 10 or higher.
How to Hack WhatsApp with QR Code
QR codes have been around for decades now, but they have only recently gained popularity thanks to their widespread adoption by major smartphone manufacturers such as Apple and Google. They let users scan QR codes with their smartphone cameras in order to access information stored within those QR codes.
So, QR Code is not just a cool way to share information; it's also a great way to hack WhatsApp.
When opening Whatsaap Web on your computer, the website asks for scanning of the QR Code of the target device. So here is how you can get the QR code in your target's Whatsaap.
For Android Phones
Step 1: First of all open Whatsapp on your target phone from where you want to hack the account.
Step 2: Now, press on the three dots icon at the top right corner of the display screen & choose the [Linked Devices] option from the drop-down menu as shown below:
Step 3: On the new page, tap the [Link a Device] tab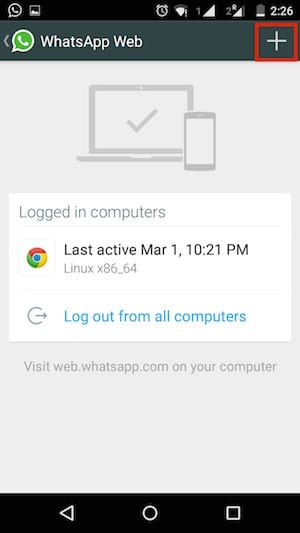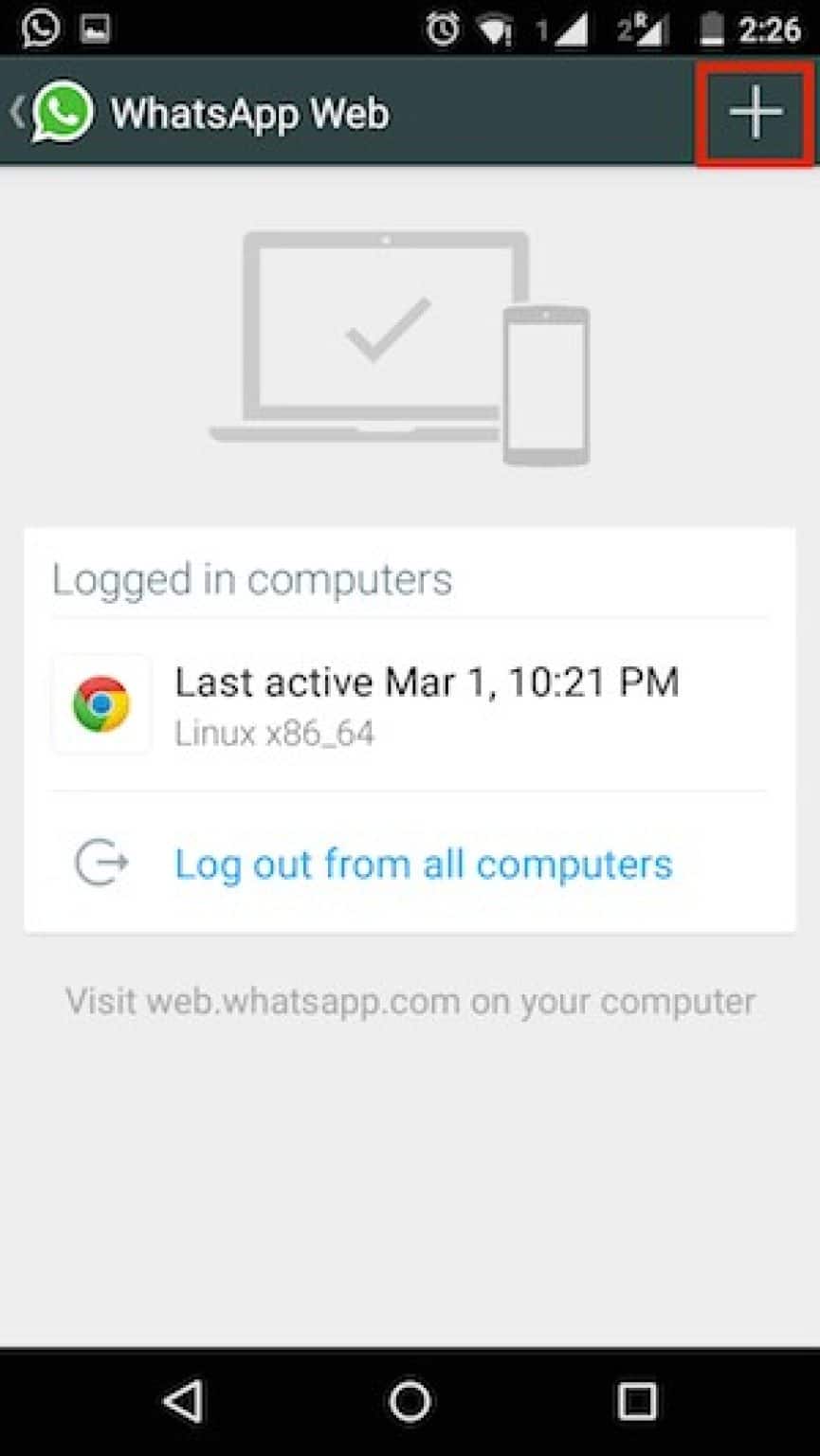 Step 4: Depending on the version of WhatsApp used by your target, you may be prompted for a security passcode. However, this is not a guarantee, as not all devices will request it.
Step 5: You will be redirected to a QR code scan on the new page, which you should scan on your computer's Whatsaap web.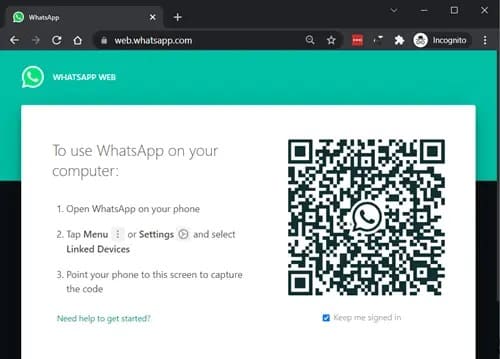 ---
For iPhones and iPads
Step 1: On the target iPhone, launch WhatsApp.
Step 2: At the bottom, select the [Settings] tab.
Step 3: Then, select the [WhatsApp Web/Desktop] option.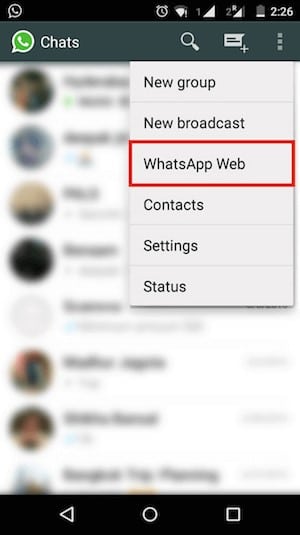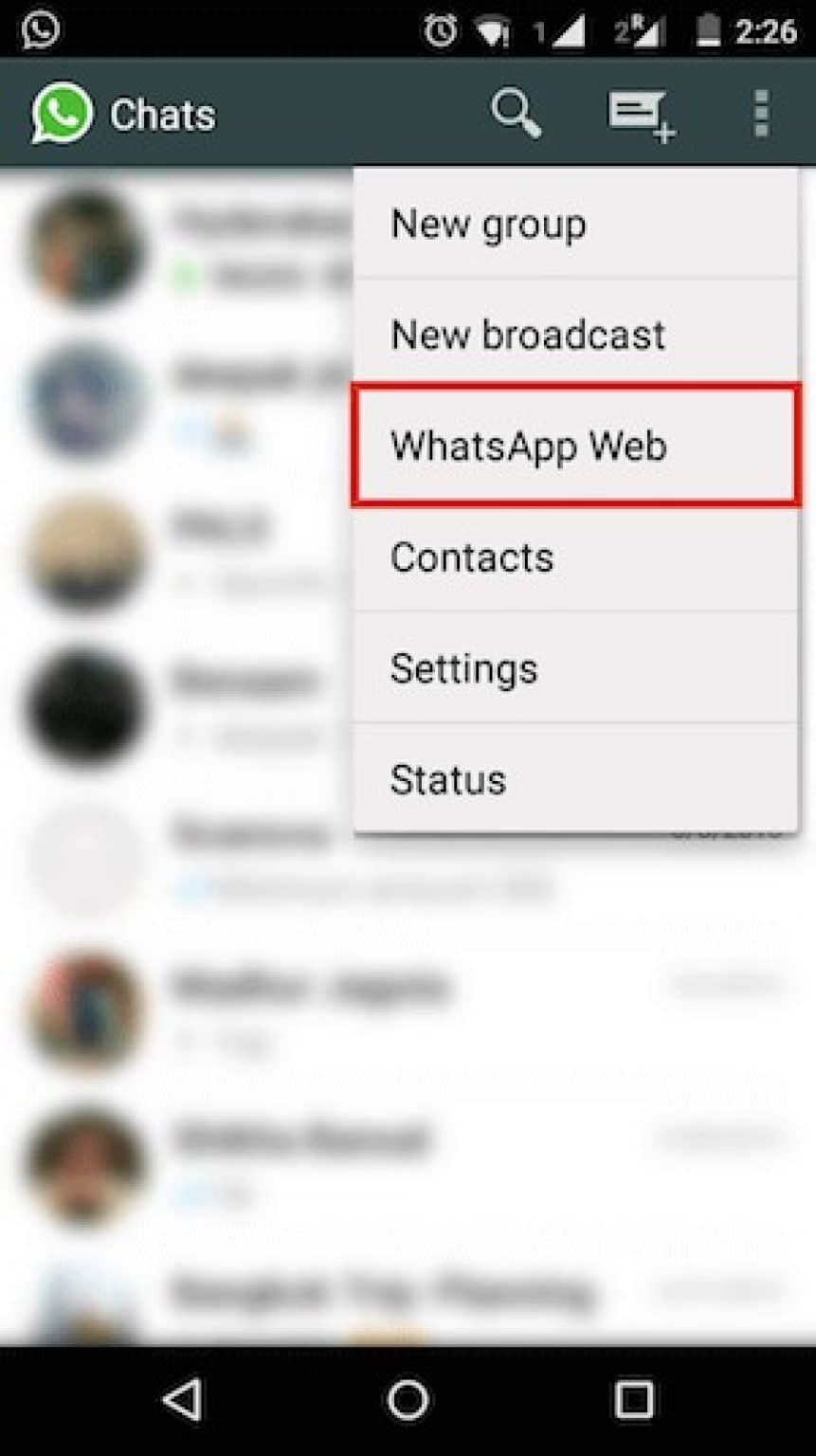 Step 4: Scan the QR Code that appears when you open WhatsApp Web or WhatsApp Desktop on the target iPhone/iPad.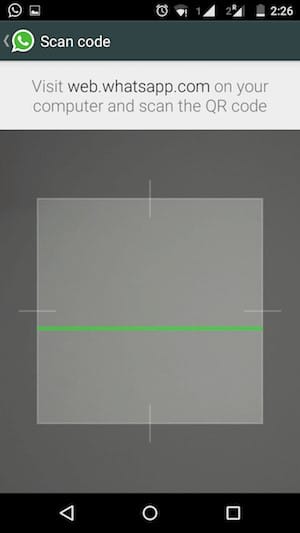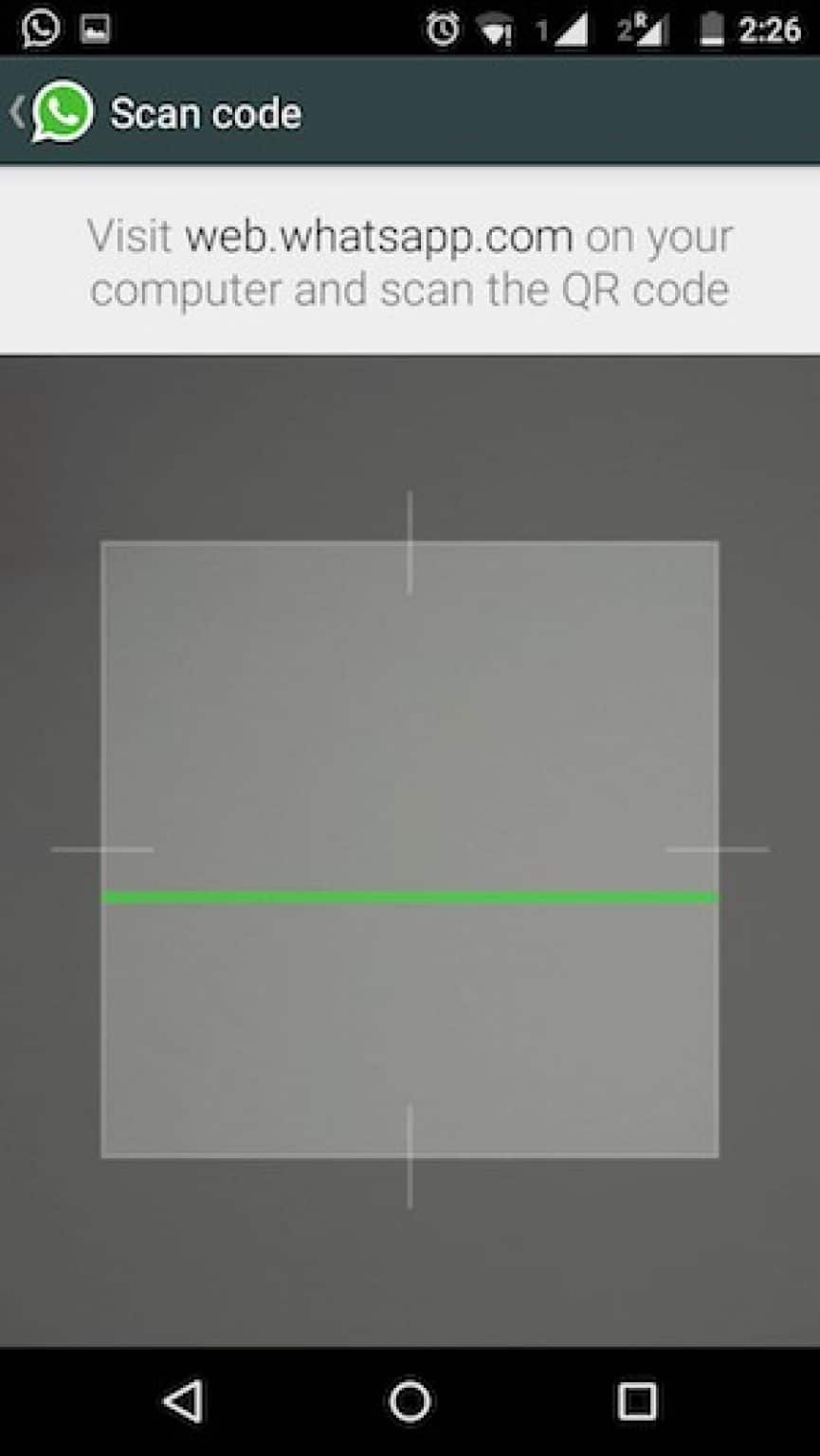 Note: To access WhatsApp messages for longer, check the box next to the QR Code.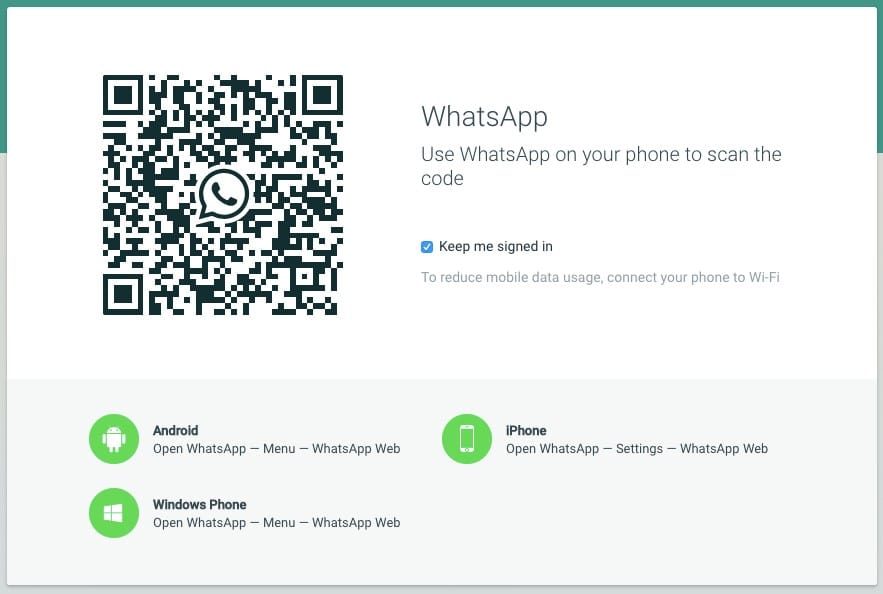 Step 5: All messages and WhatsApp status will be displayed on the Web Browser screen as the user scans the code.
How to Hack WhatsApp use by MAC Spoofing
Mac spoofing is a process by which you can change the target's phone MAC address. You can change the device's hardware address to any other hardware address available on the internet. One thing you must know about this method is it may require some slight trick and a little knowledge of programming skills.
Here's how to go about the same:
Step 1: Uninstall the WhatsApp Messenger app from the target device.
Step 2: Determine the target device's MAC address:
Step 3: Go to Settings > General > About > Wi-Fi Address.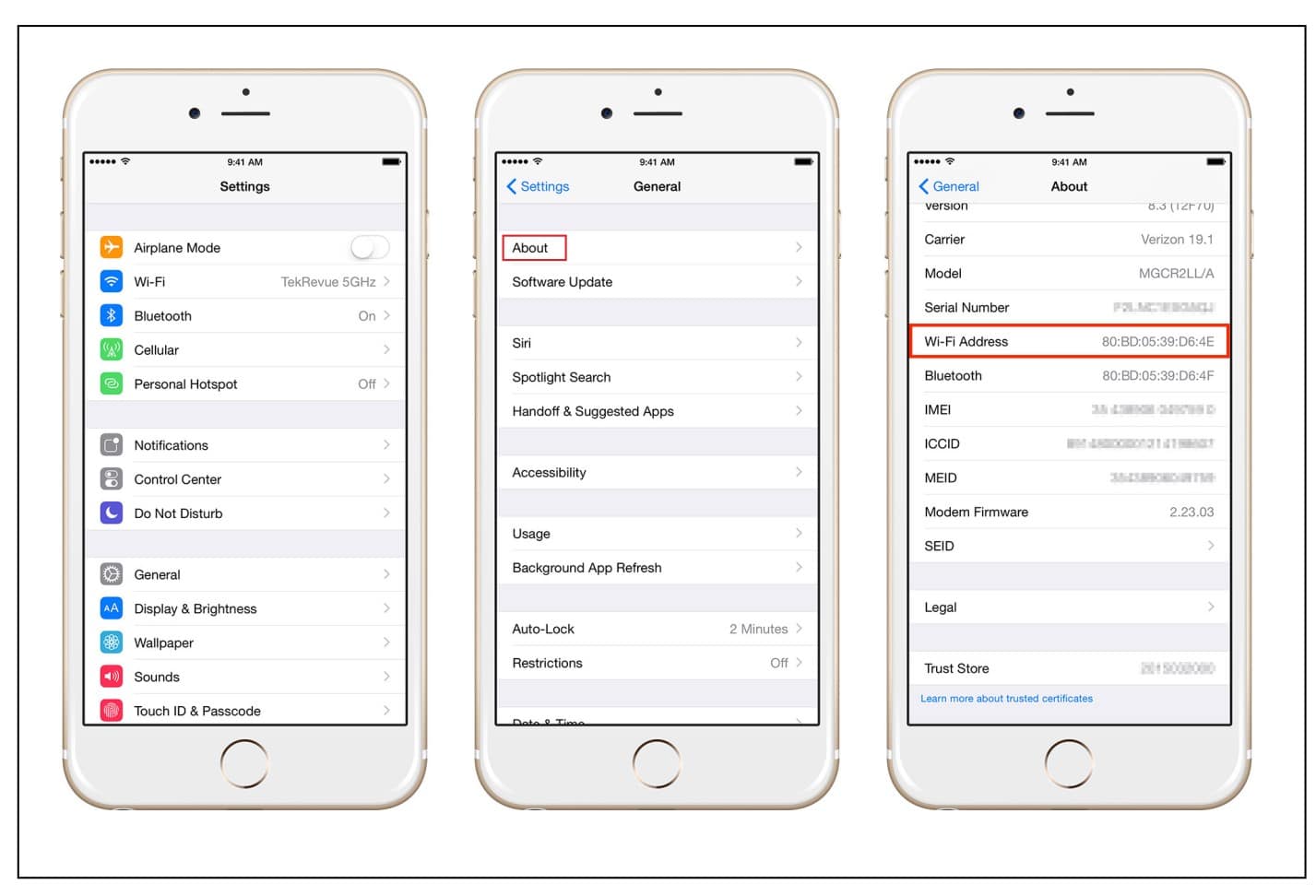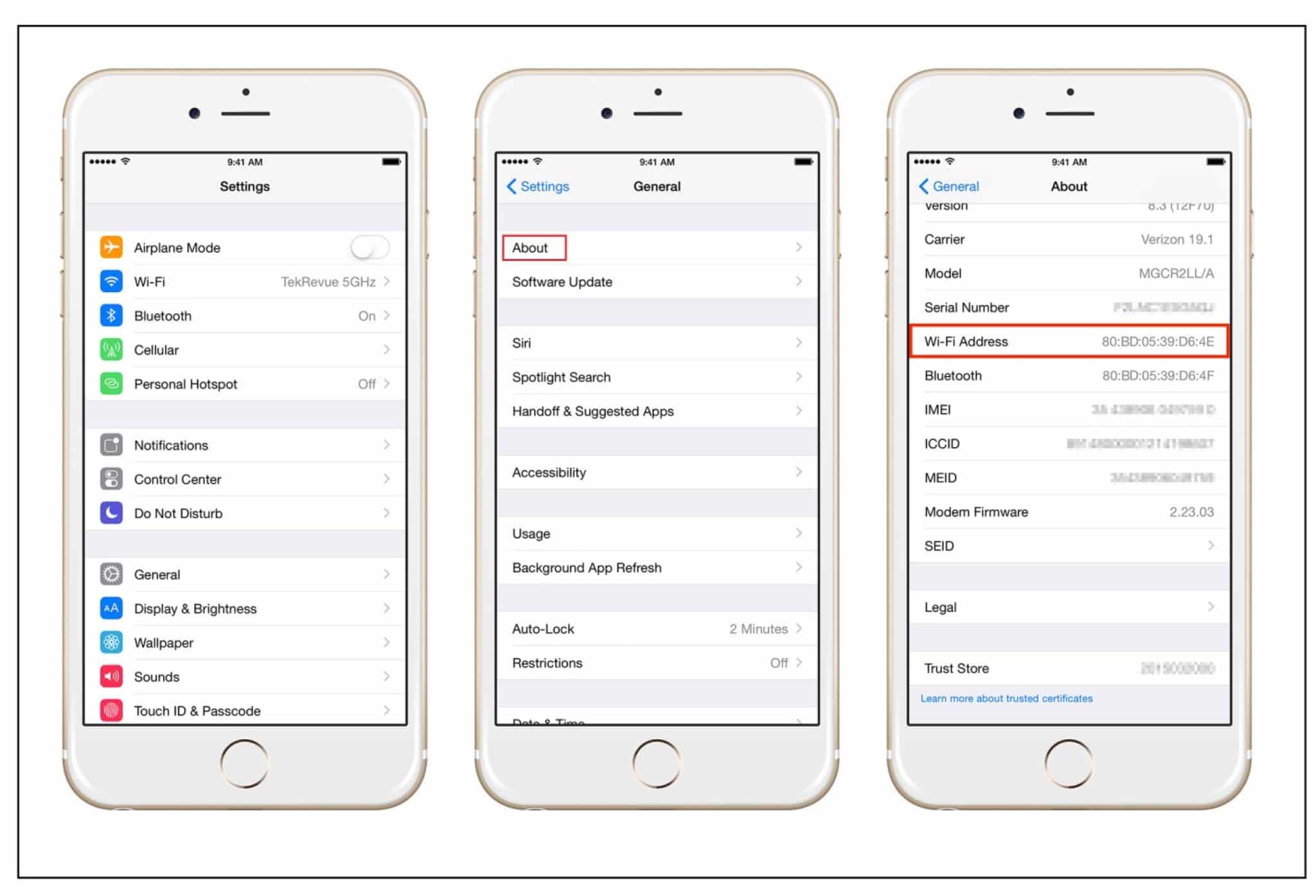 Step 4: Download and configure the WhatsApp hacking software on the target device. Here, there are various apps you can use such as Busy Box for Android, Mac Daddy X for iPhone.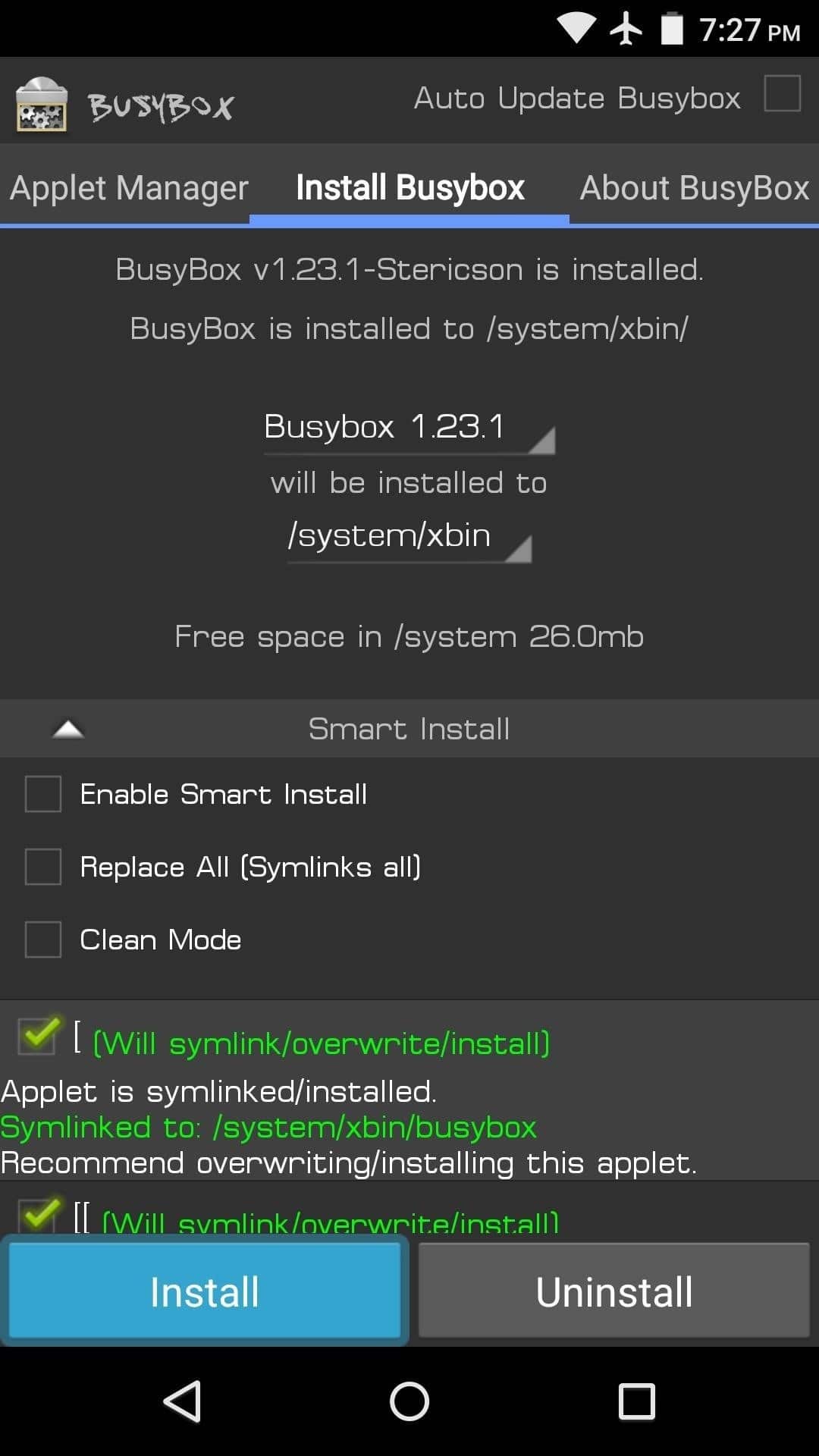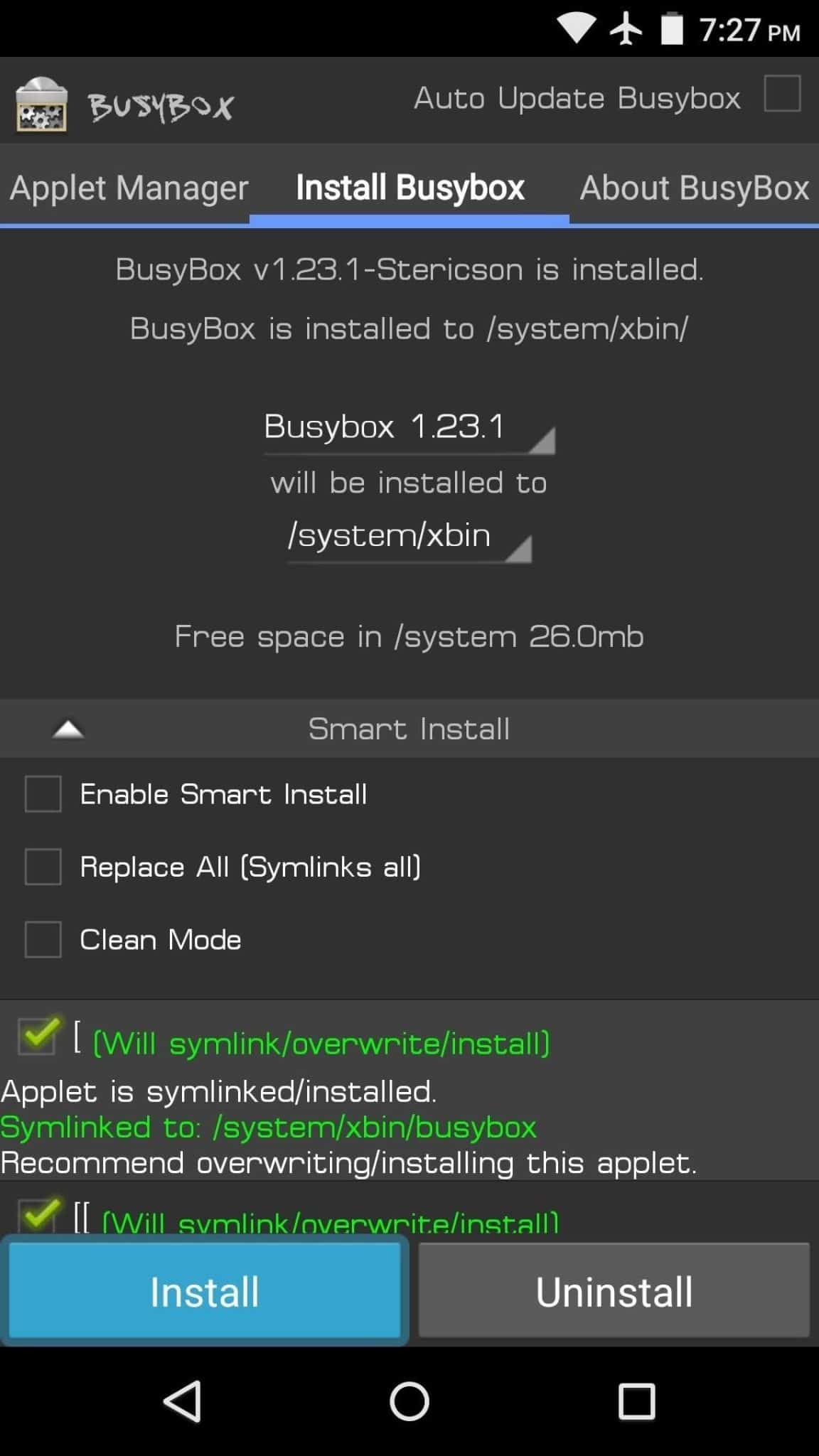 Step 5: Using either of these applications, swap your phone's Wi-Fi MAC Address in place for that of your target's phone.
Step 6: Install WhatsApp on your device using the target device's phone number.
Step 7: WhatsApp will then send the verification code to the target person's device. Next, Enter into the target's WhatsApp account, but on your device using the one-time code. You can now access all of the target device's chat messages on your smartphone.
How to Hack WhatsApp by Spammy Link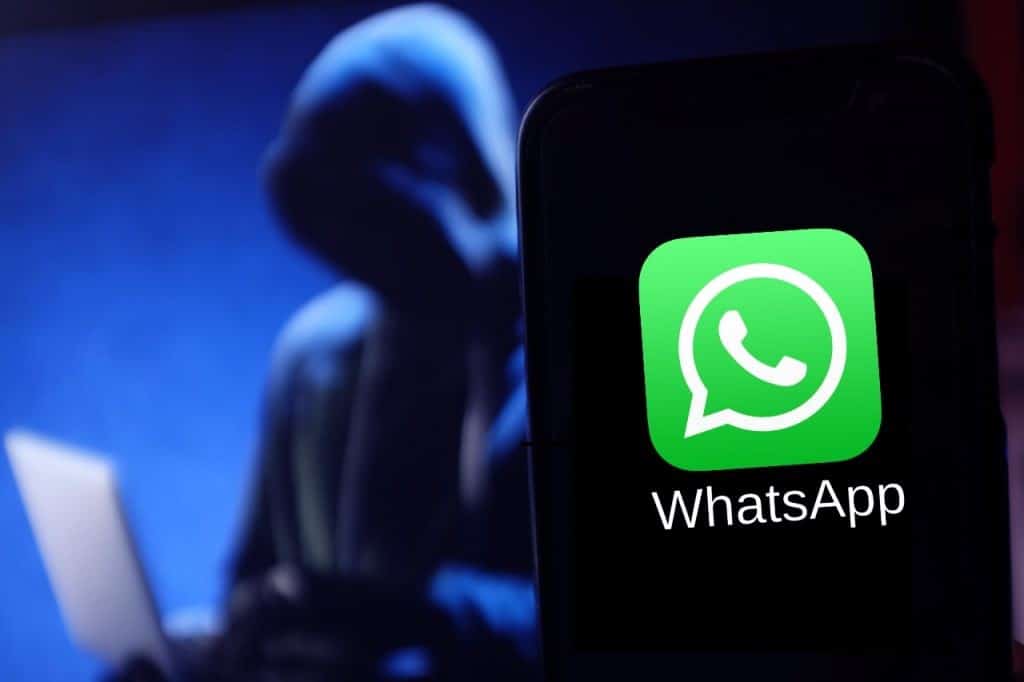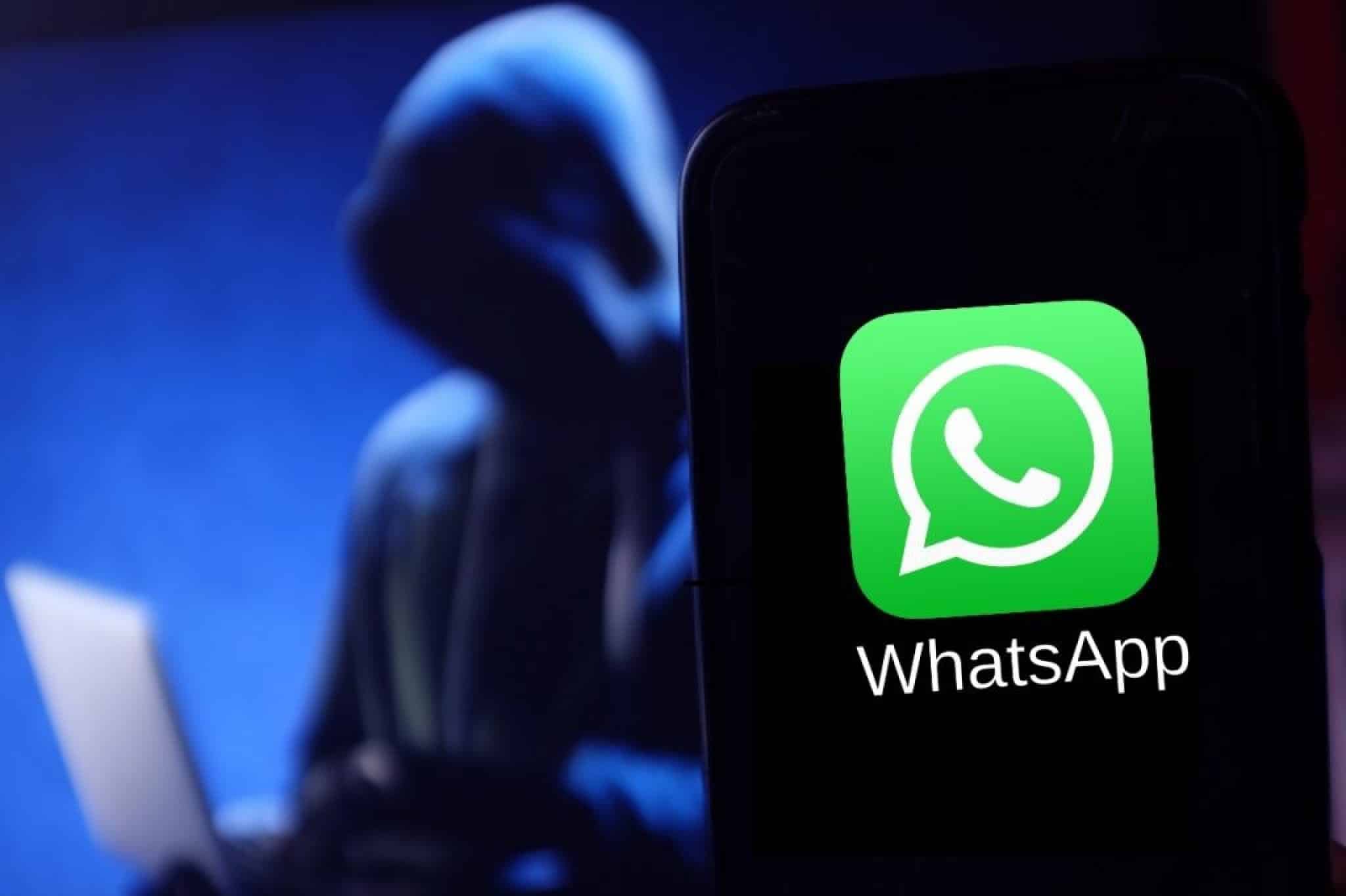 Spammy links are the latest method hackers use to hack WhatsApp accounts. The spammy link can be sent as an image or text message on your target's WhatsApp number. When they click on the link, their phone will be infected with malware, and they will lose access to their WhatsApp account.
You must, however, know this method is prohibited since it is illegal! You will also need strong coding skills to create the link successfully.
Here is how it works:
Step 1: First, search for a phishing blueprint to use to create your phishing webpage.
Step 2: Set up a web server to host the phishing webpage.
Step 3: Send the target link to the phishing page via WhatsApp.
Step 4: When the target clicks on the link or image, they are redirected to a false login page where they must enter their login details.
Step 5: You will have access to the victim's WhatsApp account and all of their messages once they enter their details.
How to Hack WhatsApp by Whazzak
Whazzak is a remote control software that allows you to hack into someone's WhatsApp account remotely. You can spy on their chats, messages, and photos and even track their location if they use the location features while chatting with anyone in their contact list.
Here's how to use it:
Step 1: Visit Whazzack's website
Step 2: On the [Us] page, key in your target's phone number. You'll be prompted to select any content that you'd like to save, which you should.
Step 3: Once you have marked all the content you need, tap on the [Hackl] button.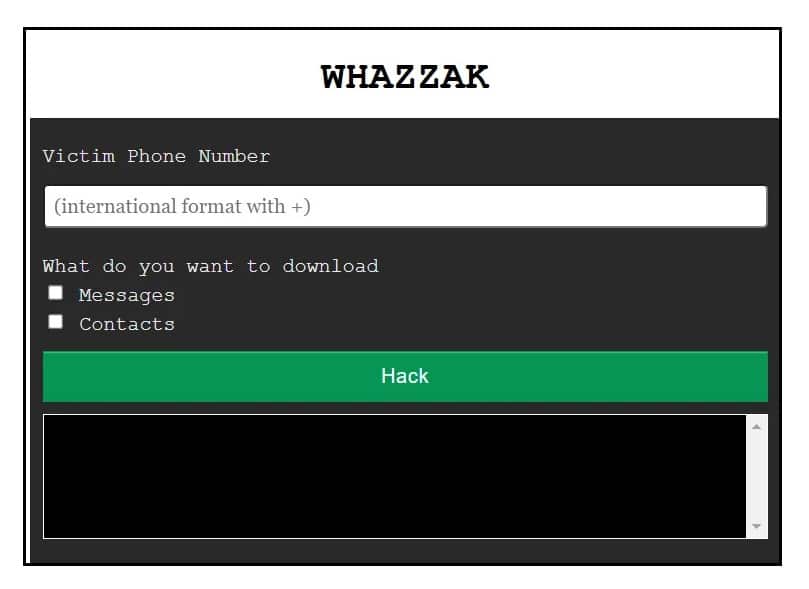 Step 4: However, you must keep in mind that any form of hacking is illegal, and you may be held accountable for such crimes.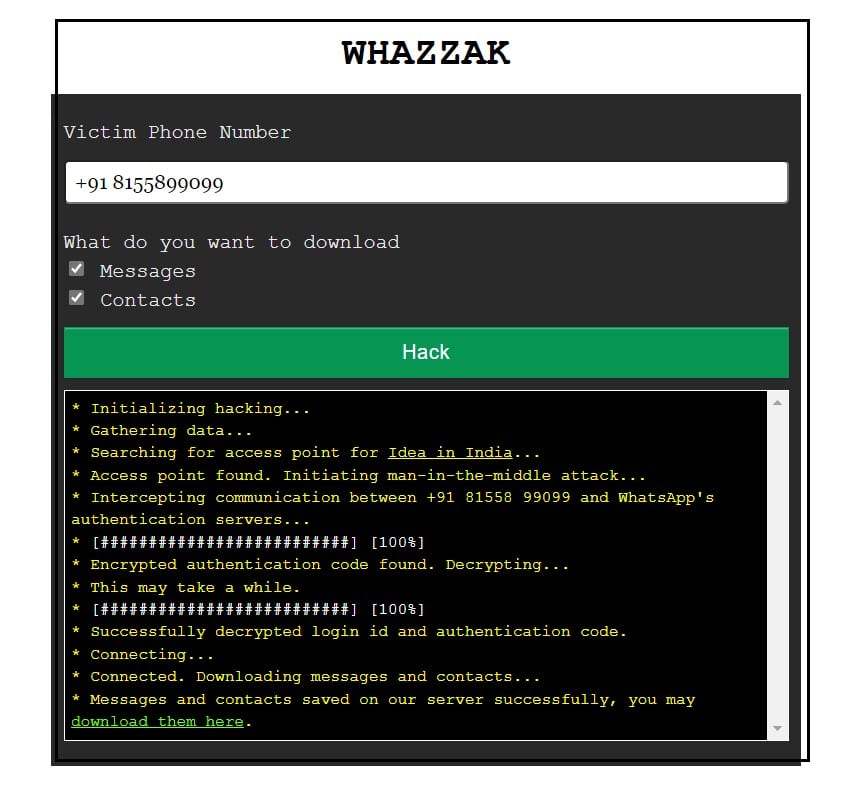 Why Do People Want to Hack Other's WhatsApp?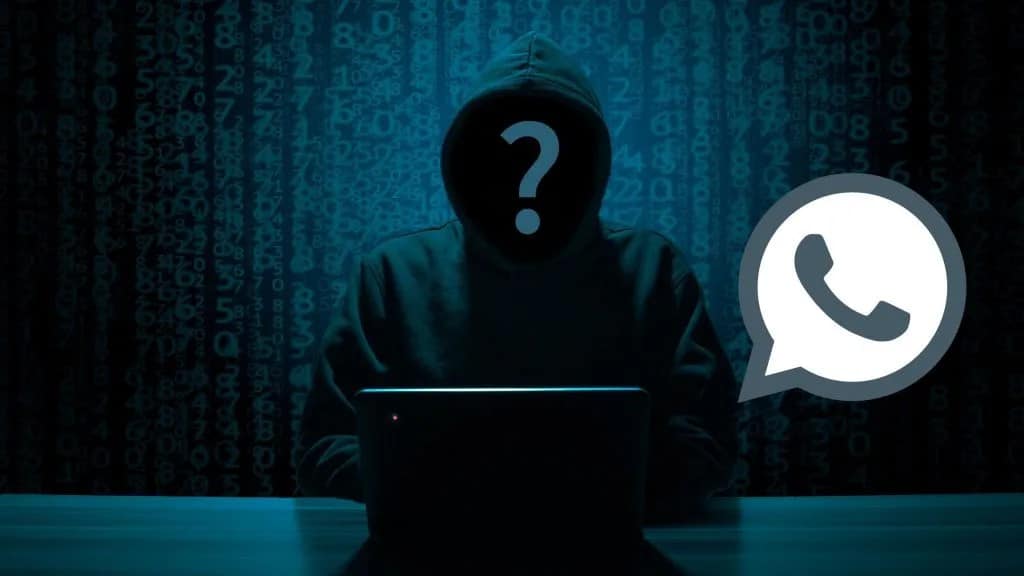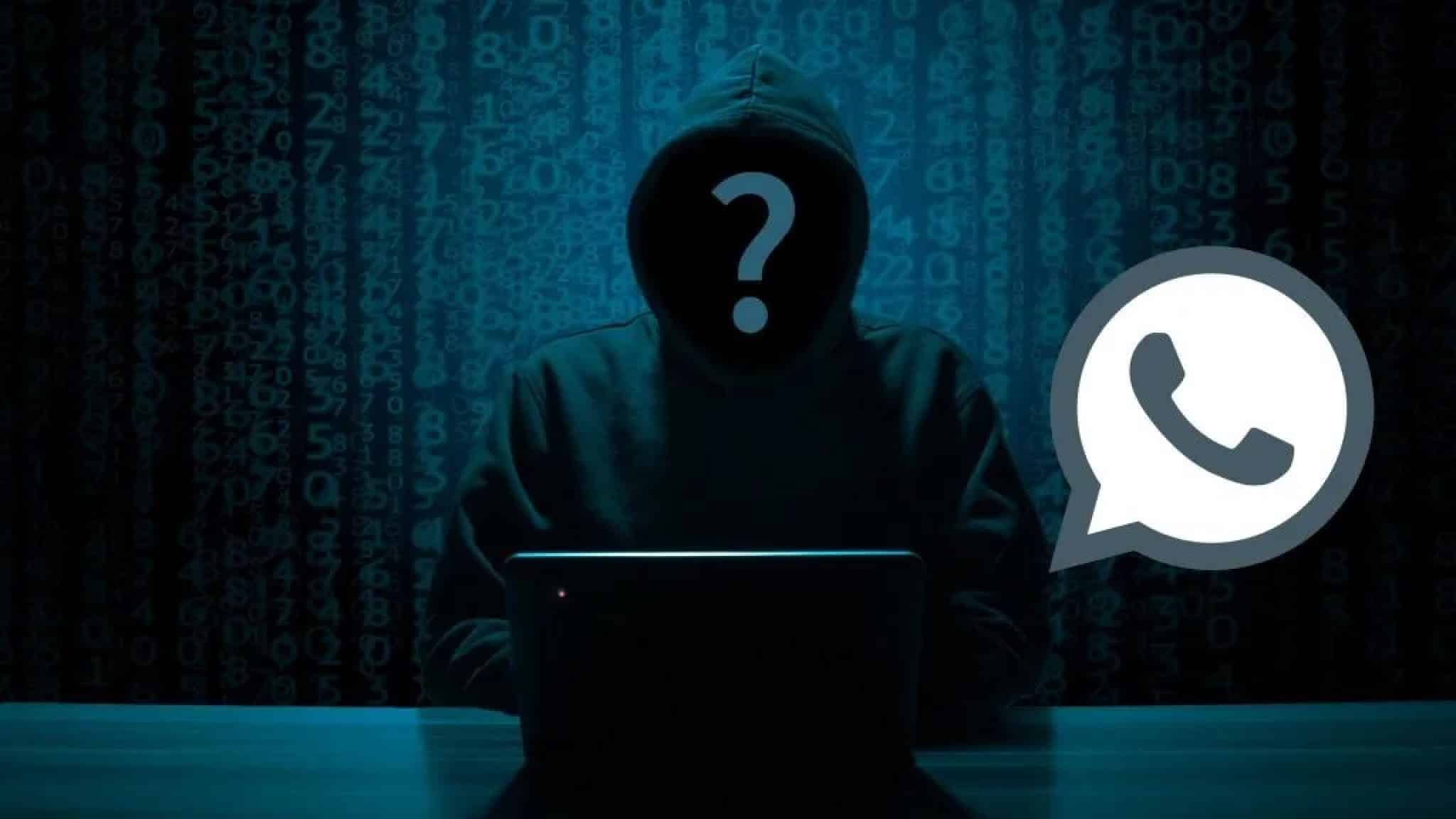 Every day we can see a lot of people trying to hack another person's WhatsApp account. There are many reasons why they want to do it, and some of them are:
Snooping on loved ones: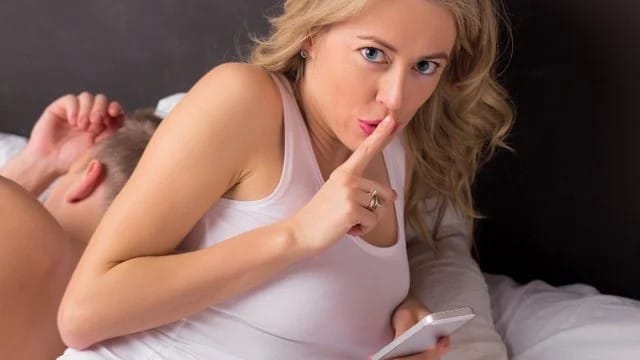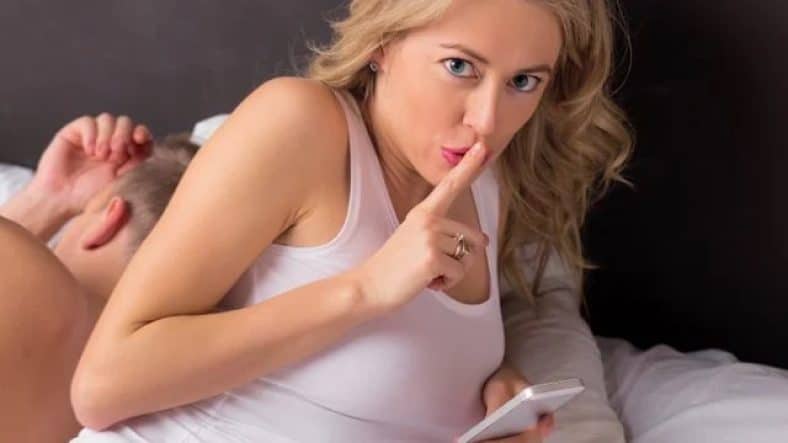 If you want to know what your significant other is doing on their phone, you can use this method to spy on their activity. This way, you will know what they are up to, who they are talking to and many other things. You can also check out their photos and videos and any other data stored on their phone.
Keep the Children Safe: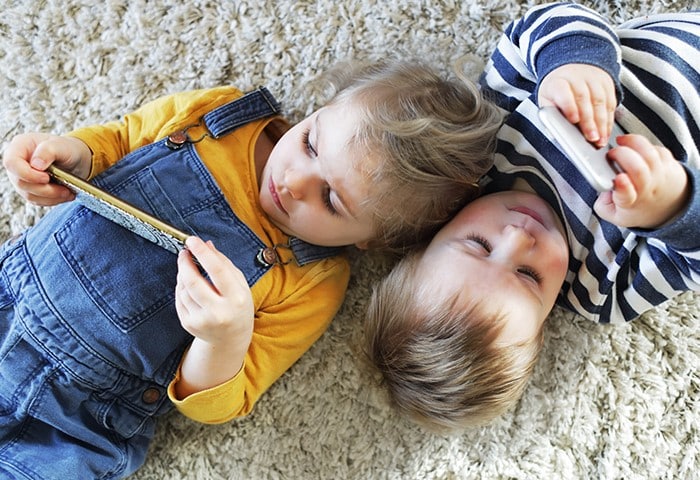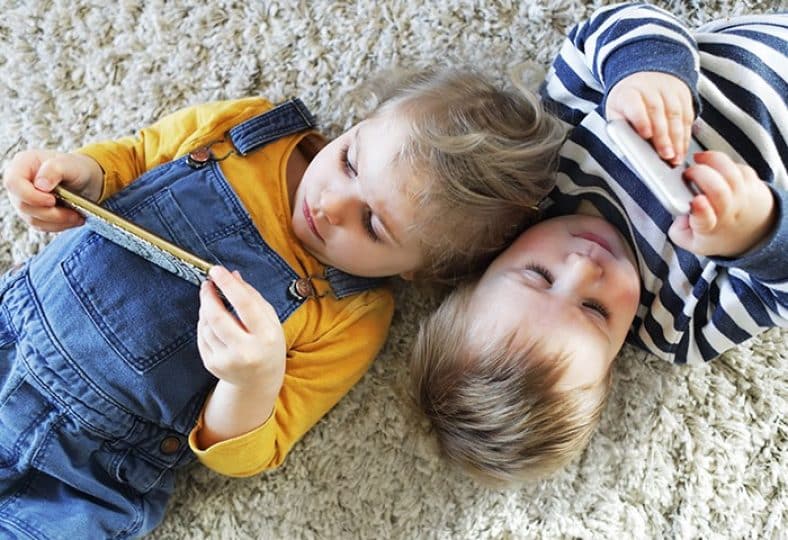 Children these days have access to all kinds of technology, which can be dangerous for them if used irresponsibly or by an unsupervised child. You can use this method so that you don't have to worry about them being on social media or messaging apps where they could get involved in something inappropriate or dangerous.
To Track Employee Activities:
Some employers use this app to track their employees' activities during work hours. They want to know whether their employees are working or not by checking their messages and call history on the app. By doing this, they know how hard their employees work and if they are lazy enough or not!
Recovering Deleted Messages:
If you have deleted any message from your WhatsApp account but still want to recover it, you can do so by hacking into someone else's account which has that particular message saved in their account. You just need to get someone's phone number and install a hacking app on it, enabling you to read all the messages saved in that person's phone history and deleted ones too!
How to Avoid WhatsApp Hackers?
There are many ways to avoid WhatsApp hacks, such as using strong passwords, not installing third-party apps unless they are from Google play store or Appstore, and many others. However, here are the most effective ways to avoid WhatsApp hackers;
Setup Two-Factor Authentication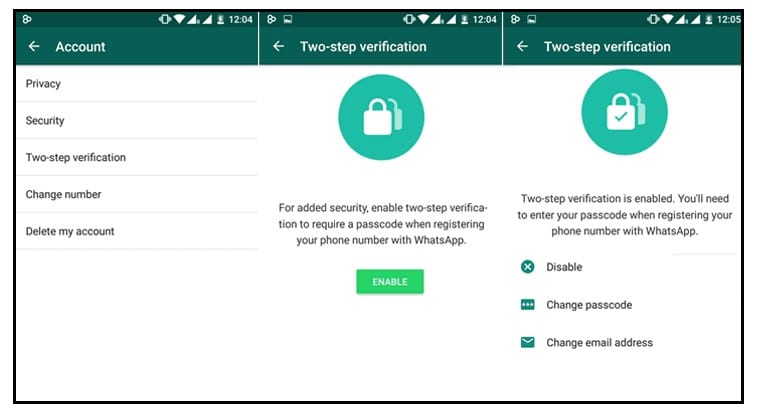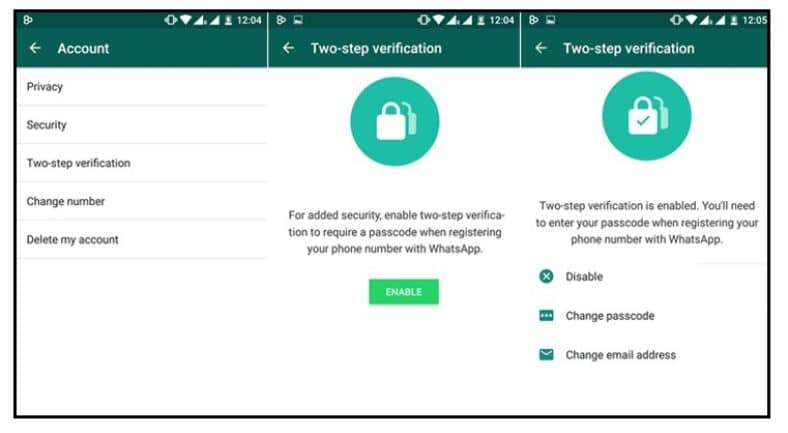 You should enable two-factor authentication in your account so that only you can log in with your username and password. This feature allows you to add another layer of security by requiring additional information when logging in.
Use the Whatsaap QR Code feature to check different devices where you are active
Constant checking the [linked devices] tab via the QR code scan will alert you if you notice any new device you did not link on your WhatsApp.
Sign out from all locations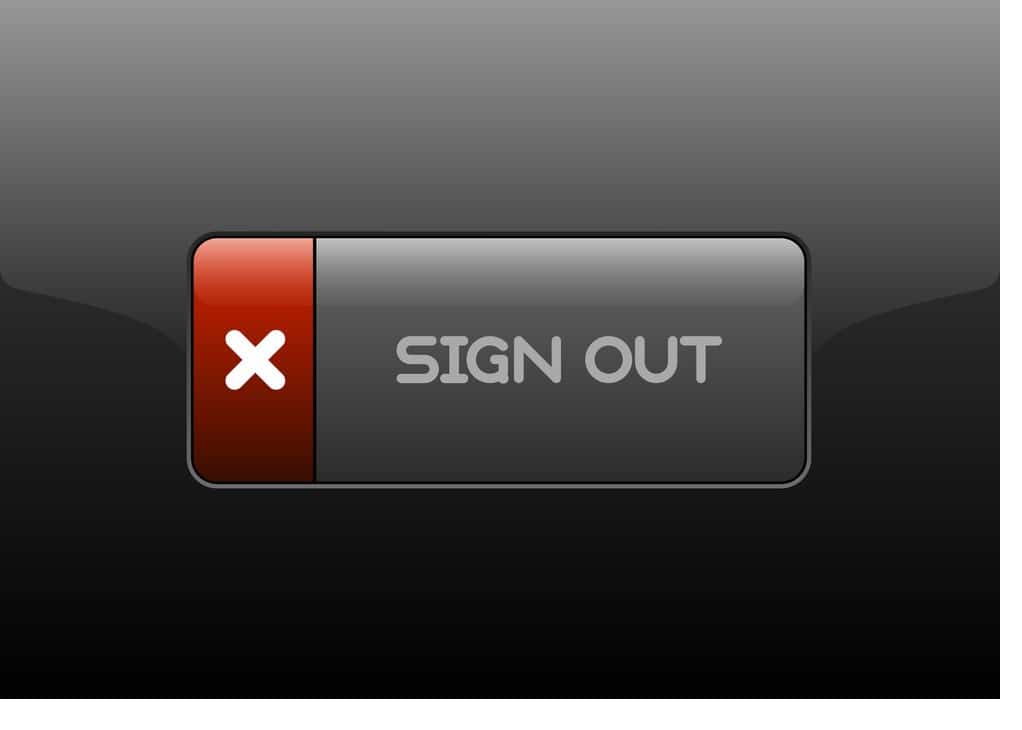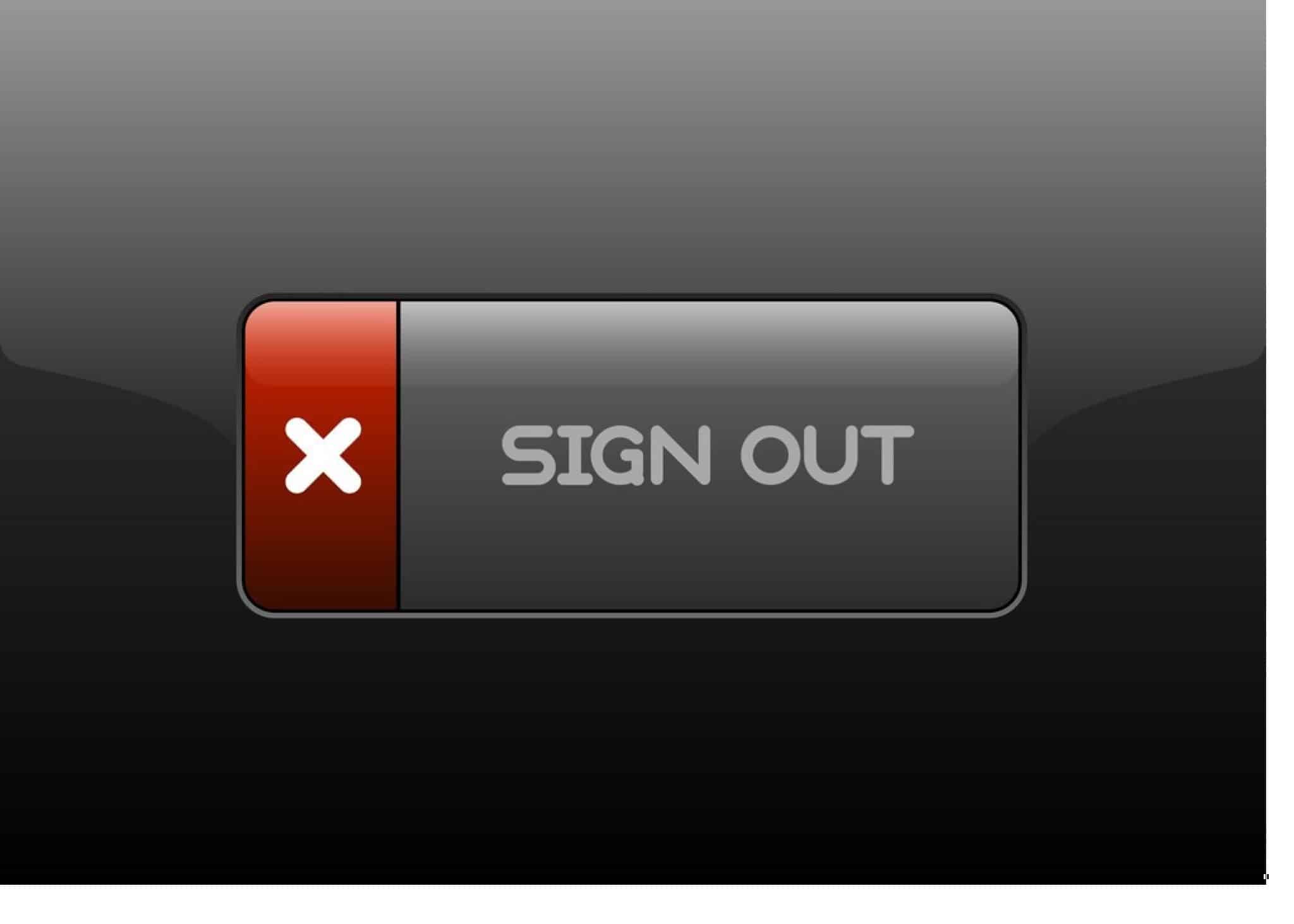 You should sign out from all locations. This is because if someone hacks your account from one location, they can also hack your account from other locations. So it is better to sign out from all locations so that they cannot hack your account repeatedly.
Reinstall WhatsApp
In case someone hacked your WhatsApp account, then you should reinstall it in order to get rid of the malware which the hacker installed on your phone. You should also change your password after reinstalling WhatsApp to make sure that no one else tries to hack into your account again and again.
Conclusion
Whatever reason you have for hacking someone else's Whatsapp, you must always be aware that it is a punishable offense. So you might have other options for getting what you're looking for than hacking Whatsaap. At the same time, people may be withholding vital information that could make or break you. So, before you embark on the hacking path, keep all of these facts in mind and make an informed decision.