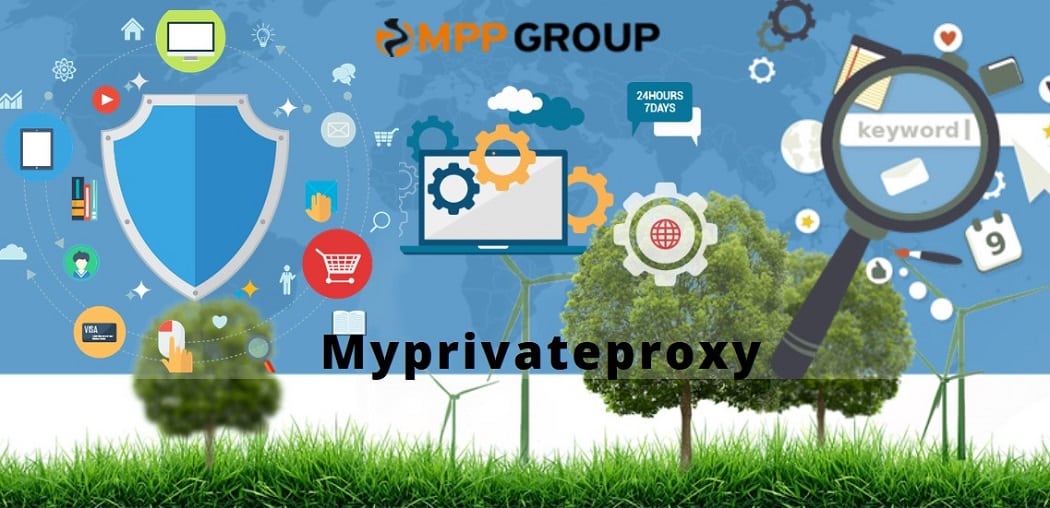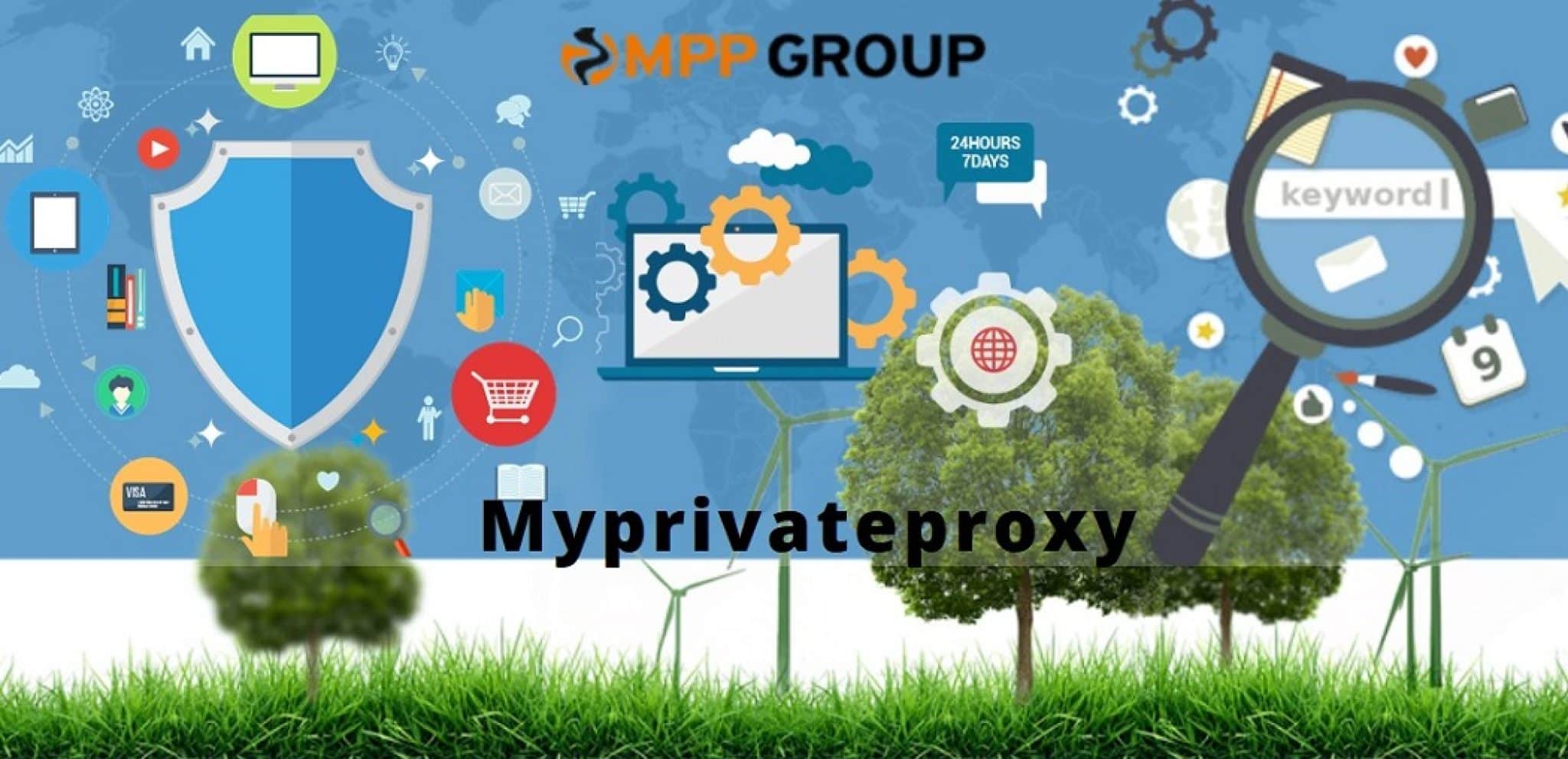 MyPrivateProxy has been around the proxy business for a while and is ranked one of the top proxies on the internet.
Securing data on the internet can get really hairy these days, especially with all of the malicious hackers on the internet.
If your data isn't protected on the internet, it is vulnerable to hundreds of thousands of people, whether they be organizations or individuals. Thus it is necessary to protect your data at all costs so you can enjoy the internet without worrying about anything.
---
Overview
Currently, they are providing the following proxies on their website.
Private Proxies
Shared Proxies
Sneaker Proxies
Ticketing Proxies
PokemonGO Proxies
Having specific proxies for different purposes like Sneaker websites and ticketing proxies help getting the most out of those proxies. Since these proxies are specially optimized to be used on certain websites, their chances of failing are reduced to the minimum.
MyPrivateProxy DetailsUser RatingUser Reviews
| | |
| --- | --- |
| Dedicated Proxy | Yes |
| HTTP/HTTPs Proxy | Yes |
| Socks5 Proxy | No |
| Multiple Cities | Yes |
| Multiple Subnets | Yes |
| Bandwidth | Unlimited |
| Uptime | 99.9% |
| Non – Sequential IP's | Yes |
| Customer Support | 24/7 Ticket Support + Live chat |
MyPrivateProxy Review
1 out of 5 stars (based on 2 reviews)
User Reviews
We wanted to share with you an exciting opportunity to earn up to $12,000 in trading bonuses on Pionex's SPECIAL LIMITED TIME event!
Pionex.com is a cryptocurrency exchange platform that offers advanced trading tools, low trading fees, and a wide range of cryptocurrencies to choose from.
By signing up using this link: https://tinyurl.com/tradepionex
-You can take advantage of this limited time offer and start trading with a bonus of up to $12,000. Pionex's trading bots, copy trading, and trading competition system are designed to help you succeed in the fast-paced world of cryptocurrency trading.
Don't miss out on this opportunity to earn extra bonuses on your trades. Sign up now and start trading today! https://tinyurl.com/tradepionex
Best regards,
Your Pionex team
Join the SUI Spotlight To Enjoy a Fairer Token Sale With a 1,000,000 USDT Exclusive Prize Pool and Mystery Boxes!
Details:
In Progress
Event Duration: 2023/04/10 00:00:00 – 2023/05/15 12:00:00 (UTC)
During the event, users can participate in all the Spotlight season campaigns to share 1,000,000 USDT rewards and 100% win the ultimate mystery boxes worth up to 3,000 USDT! And Refer friends to get an extra ticket!
If you use this link (https://tinyurl.com/contenstcoin) to Sign up as a new user NOW, you will receive 10 EXTRA entries to SUI Spotlight event, straight away !
Don't wait, time is LIMITED ! JOIN US NOW! https://tinyurl.com/contenstcoin
Best regards and happy trading!
KuCoin team
---
Proxies are a great tool which you can use to protect your identity on the internet. Internet theft like hacking is so common on the internet nowadays. Using proxies, you can easily hide your IP address and access geo-locked websites, surf the internet anonymously and much much more.
MyPrivateProxy was founded in 2011 and has grown into one of the major proxy brands on the internet. Presently, They have over 220 servers online and have grown into one of the biggest proxy companies to surface on the internet. With multiple locations from 16 of the major cities of the United States and 520 different subnets to choose from, MyPrivateProxy has been delivering the best since 2011. Moreover, MyPrivateProxy also provides proxies with 8 different European locations.
Although the prices of the proxies that MyPrivateProxy provides is higher than most of their competitors, It's all worth it with the quality of the proxies that they provide. At the end of the day, The proxies that you're getting are worth all the money that you are spending on them. It's better to spend more money on something good than to spend less money on a completely worthless thing.
MyPrivateProxy has been around the proxy business for a while now. They have a huge customer base and a lot of happy clients. Moreover, They have a lot of different proxy packages on their website. If you're looking for some really specific proxies, MyPrivateProxy has you covered.
---
MyPrivateProxy has been around the proxy business for a while now and have been providing services which rank itself in the list of top proxy providers on the internet. Using their proxies comes with a lot of benefits which are explained as follows.
Professional and Trusted Company
MyPrivateProxy is one of the leading proxy companies in the world. They have a lot of happy customers throughout the world with thought-provoking reviews about their excellent proxy quality and customer support.
Whenever you buy a proxy, we tend to look for companies which are trusted among their users, so the money that you're spending on the proxies does not go to waste. MyPrivateProxy has been in the proxy business since 2011 and has surely gained enough experience in their own work field to be trusted.
MyPrivateProxy is a professional company which have been selling the best quality proxies for a very long time. It is one of the few companies on the internet that have a very high credibility factor. Since their foundation, their motto has been quality over quantity, and I think most of their happy customers will agree on that.
Multiple Locations and Datacenters
MyPrivateProxy has surely expanded into a big online company and has now various data center locations around the world. Currently, They have data centers across 16 Major US countries and 8 European countries. The expansion of these data centers to Europe provides better speed and minor latency on their proxies for the people that are present outside of the US. You can also check the location of their data centers on their website as well.
MyPrivateProxy has strategically positioned data centers distributed across the United States as well as in European countries. These data centers provide more coverage and exposure to distant locations as well, Meaning that you don't have to worry about proxy speed even if you're present in a country which is farther away from the United States.
USA Based Locations
| | |
| --- | --- |
| Cities | States |
| Atlanta | GA |
| Ashburn | VA |
| Boston | MA |
| Las Vegas | NV |
| Charlotte | NC |
| Chicago | IL |
| Dallas | TX |
| Denver | CO |
| Detroit | MI |
| Los Angeles | CA |
| Miami | FL |
| Monticello | IA |
| New Jersey | NJ |
| New York | NY |
| Orlando | FL |
| Philadelphia | PA |
| Pheonix | AZ |
| Portland | OR |
| Sunnyvale | CA |
| San Jose | CA |
| Seattle | WA |
International Locations
| | |
| --- | --- |
| Cities | Countries |
| Toronto | Canada |
| Amsterdam | Netherlands |
| London | United Kingdom |
| Frankfurt | Germany |
| Paris | France |
| Luxembourg | Luxembourg |
| Stokholm | Sweden |
| Newcastle | United Kingdom |
Proxy Authentication
MyPrivateProxy is currently supporting both types of Authentication, Just like most of its competitors. The two proxy authentication methods that they are providing are ;
IP authentication
Username/Password Authentication
Having two types of proxy authentication methods provides you with an easier approach to your proxies, and you can easily access these proxies on the go. With IP Authentication, You can save your IP addresses and can access your proxies at any time using the proxy that you have already enrolled. However, it is to be noted that you will not be able to access the proxy using a different IP address that you have not enrolled.
Username/Password Authentication is also a great way to access your proxies as we are already used to logging in with our credentials on social media sites. So logging in with a particular username and password won't be that hard as well. Fortunately, MyPrivateProxy supports both types of proxy authentication methods, Meaning you can use either of them or combine both of them to make things even easier!
Reasonable Proxy Packages
MyPrivateProxy provides great packages at a reasonable price. A noticeable trend can be seen in their proxy packages which is that the more bigger package you buy, you get the lesser and lesser price per proxy in that package. This enables you to save a few bucks while getting more proxies to use. Following are the proxy packages that MyPrivatProxy is currently offering.
Private Proxies
Private Proxies form the fundamental grounds of every proxy seller company on the internet. They are the basic but necessary proxies that people use to hide their IP address on the internet and surf the web using a different IP address that they can choose from. Just like any other proxy seller on the internet, MyPrivateProxy is also offering elite private proxies on their website.
You may also notice that as the number of proxies in proxy packages increases, The price per proxy also decreases. Hence it is better to buy a bigger proxy bulk as you get a lower price per proxy.
| | | | |
| --- | --- | --- | --- |
| Package | Multiple Locations | Multiple Subnets | Price / Month |
| 1 Proxy | No | No | $2.49 |
| 5 Proxies | 2 | 2 | $11.75 |
| 11 Proxies | 2 | 6 | $23.70 |
| 22 Proxies | 4 | 8 | $44.20 |
| 55 Proxies | 5 | 10 | $87.50 |
| 110 Proxies | 6 | 12 | $165.0 |
| 220 Proxies | 7 | 14 | $325.0 |
| 550 Proxies | 10 | 20 | $750.0 |
| 1100 Proxies | 12 | 36 | $1400 |
| 2200 Proxies | 14 | 42 | $2500 |
Shared Proxies
Shared proxies are similar to Private proxy with the exception that a single proxy server is shared among various users. The number of users is different for different companies selling these proxies. These proxies are also much cheaper than private proxies but offer less safety and security as compared to private proxies.
| | | | |
| --- | --- | --- | --- |
| Package | Multiple Locations | Multiple Subnets | Price / Month |
| 50 Proxies | 2 | 2 | $50.00 |
| 100 Proxies | 3 | 3 | $100.0 |
| 250 Proxies | 4 | 6 | $237.5 |
| 500 Proxies | 5 | 8 | $425.0 |
| 1000 Proxies | 6 | 12 | $750.0 |
| 2000 Proxies | 7 | 18 | $1300 |
| 4000 Proxies | 8 | 36 | $2500 |
Sneaker Proxies
Have you ever wanted to cop multiple sneakers from your favourite footsites but can't because of the IP restriction. Sneaker websites are extremely cautious about having many sneakers per IP address. This means that you can only buy a limited amount of sneakers, which is usually 1, from the sneaker website.
After that, The website will not allow you to shop any more sneakers on sale days. This is where sneaker proxies come in. Sneaker proxies allow you to have multiple IP addresses. This means that you can use these multiple IP addresses to buy more sneakers than the limited amount. MyPrivateProxy offers elite sneaker proxies on their website as well.
| | | | |
| --- | --- | --- | --- |
| Package | Multipe Locations | Multiple Subnets | Price / Month |
| 20 Proxies | Yes | Yes | $65.00 |
| 50 Proxies | Yes | Yes | $128.0 |
| 100 Proxies | Yes | Yes | $242.0 |
| 250 Proxies | Yes | Yes | $520.0 |
Ticketing Proxies
Ticketing Proxies help you in buying tickets in bulk from ticketing websites. Ticketing websites only allow a certain amount of tickets to be sold per IP address and you cannot buy more tickets from a single IP address beyond the given limit. Ticketing websites have strict rules which is why the ticketing proxies offered by websites like MyPrivateProxy are fresh, virgin proxies.
| | | | |
| --- | --- | --- | --- |
| Package | Multipe Locations | Private Subnets | Price / Month |
| 253 proxies | Yes | 1 | $390.0 |
| 759 proxies | Yes | 3 | $1100 |
| 1265 proxies | Yes | 5 | $1750 |
PokemonGO Proxies
There are a lot of regions where PokemonGO is not legal or cannot be played due to geo-restrictions. PokemonGO proxies can be used in this situation to play this game without facing any restrictions
3-Day Refund Policy
Maybe MyPrivateProxy isn't your thing, or you don't like their packages? No worries! Using their 3-day refund policy, you can always get your money back easily if you don't like their services. You can easily refund the services that you have bought from them under 72 hours from the time of purchase.
Unlimited Bandwidth and Better Uptime
MyPrivateProxy provides you with unlimited bandwidth on all of their proxy packages. You don't have to worry about any data limit on your proxies. Once you buy these proxies, you can use them all the time for a whole month till your next payment. Moreover, MyPrivateProxy has a 99.9% Uptime on their servers. You won't be experiencing any server downtime as well. Their servers are always up and running!
Great Customer Service
Having a happy customer base is the dream of every organization, but not all companies fulfill this dream. Fortunately for MyPrivateProxy, they have a very large and happy customers list.
They have a ticket based system on their website. If you have any queries regarding their products, you can submit, and ticket and they will immediately get back to you. They also have numerous amounts of testimonials from their happy customers on their website, which are a sight for sore eyes if you're searching for good proxies on the internet.
MyPrivateProxy comes with some downsides as well, which are explained as follows.
No Socks5 protocol
MyPrivateProxy currently does not support the Socks5 protocol on their proxies. They only have HTTP/HTTPs based proxies on their website. Socks5 proxies are much faster and secure than the normal HTTP/HTTPs based proxies and maybe we can expect these proxies in the future from them.
Absence of Trial Version
Having a trial version is essential on a proxy selling company as it gives a person insights about the quality of the products that they are selling. Unfortunately, MyPrivateProxy does not currently offer any sort of trial version on their website.
---
Do we recommend MyPrivateProxy?
Yes, we definitely do. MyPrivateProxy has established themselves as the leading proxy selling company on the internet and have a huge customer base from all around the world. They are a professional company with high standards of morality for their customers and deliver their products with quality and efficiency.
---
Submit your review