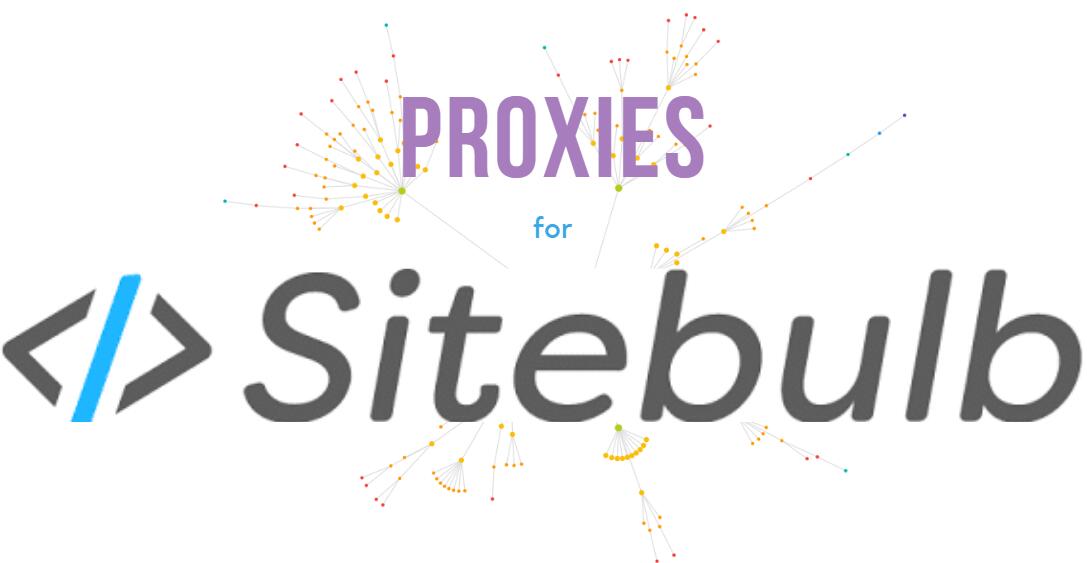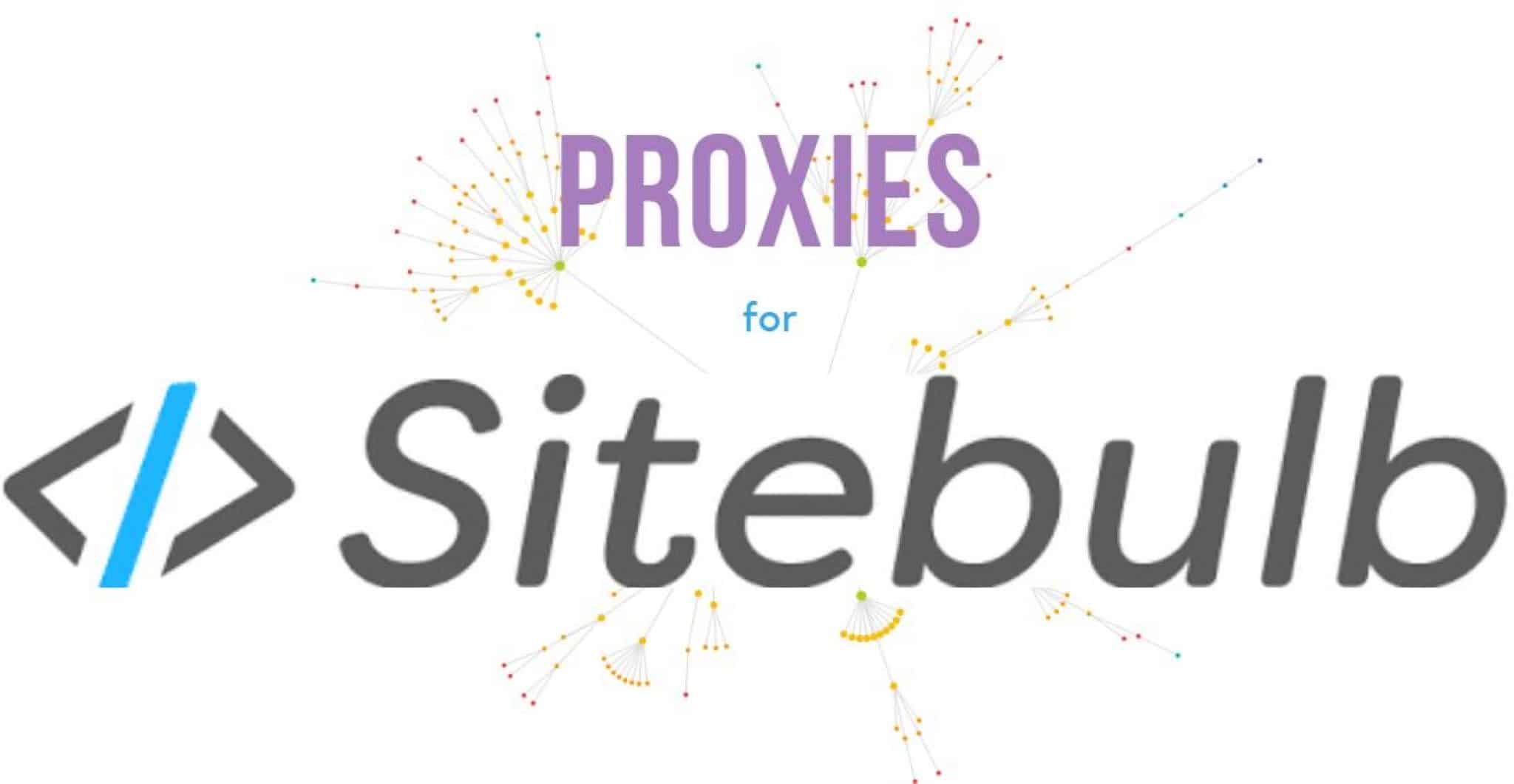 For a while now, Web crawlers have been on the loose and millions of SEOers from around the world are using different web-crawlers to get an insight into their websites and increase user engagement on their websites.
However, Today we'll be talking about the award-winning SEO crawler Sitebulb. Being more than an average crawler, Sitebulb has been famous among the SEOers of the internet for its detailed audits and insightful suggestions.
However, Certain proxies must be used if you want Sitebulb to work fluidly without the risk of an IP block. That is why today we'll be suggesting some of the best proxy solutions use with Sitebulb. But first, Here's an introduction to Sitebulb.
SmartProxy – Best Rotating residential proxies for Web crawlers
StormProxies – Best budget choice for SEO Tools
Oxylabs – The choice of professional players but too expensive
---
What is Sitebulb
If you're into Search Engine Optimization, You most probably have come across Sitebulb every once in a while. But if you're one of those innocent people that don't know the technicalities of the internet, Don't you worry!
We got you covered.
Sitebulb has been considered as one of the best website crawlers on the internet. Not only that is a desktop-based software and cheap on the internet, But It also provides you with much more than basic crawling than normal crawler that comes as a chrome extension.
As I mentioned earlier, Sitebulb is a crawler used for purely Search Engine Optimization. Once you download Sitebulb, You can use it to audit your website after then it will recommend various actions for you so you can increase your user engagement and different layout ideas for your website as well. Using Sitebulb, You can find out organic ways to increase your ranking positions and traffic.
Using Sitebulb, You can also get insights about the compatibility of your website with crawlers and how different users view your websites. Sitebulb will provide you with a detailed audit of your website, Comparing your website performance with various other top-ranked websites and then will provide actionable suggestions that you can use to increase your website performance.
The best thing about Sitebulb is that it's not that expensive to use. For just $35 a month, you can easily use Sitebulb to Skyrocket the user-engagement on your website. Additionally, you can also use their free trial to get a brief insight into the software itself!
---
Why Use Proxies for Sitebulb?
The question that remains is that why should you strictly use proxies with website crawlers like Sitebulb?
Let me explain
Websites on the internet have restricted access to only some of the known crawlers like Google bot which is essential. If you're using an external crawler like Sitebulb, even on your website, The website will treat your IP as a threat to the website itself and will do anything to block out your IP from the website. Once you're blocked from the website, you cannot access the website with the same IP again.
That is where proxies come in. Using proxies with website crawlers like Sitebulb will enable you to crawl the website without worrying about any IP block of any kind!
---
What Type of Proxies to Use?
Now to address the heart of the matter, What proxies should you use for Sitebulb? The answer is simple. Backconnect Residential proxies. Why is that? Let me explain.
Residential Rotating proxies have a large IP pool! These proxies keep rotating among the IPs of their IP pool after every request or given time Since they are residential proxies, They are backed up by genuine ISP's.
Hence Backconnect Residential proxies fulfill all the criteria for being used with website crawlers like Sitebulb.
---
Best Residential Proxies for Sitebulb
The following are a couple of best proxy solutions to use with Sitebulb and other Web crawlers as well.
1

SmartProxy: Best of Overall

SmartProxy residential proxies constitute a unique collection of real mobile and desktop IPs. enjoy the power of unlimited connections to automate ads and social campaigns.
You'll also get access to some 195 locations including 8 major cities globally. What makes SmartProxy unique is its pricing model. They do not charge per proxy. You can therefore, leverage this to access their pool of proxies.
You can web scrape, improve your SEO strategy, and scale your marketing campaigns without limits. They have 4 main residential proxy plans. These include the Micro plan billed at $75 monthly, starter plan billed at $200 monthly, Regular plan billed at $400 monthly, and advanced plan billed at $600 monthly.

SmartProxy specializes in residential proxies mainly, and you can read our in-depth review to get smartproxy's pros and cons Here, Now use this coupon "privateproxyreview" to 20% OFF!
---
2

StormProxies: Cheap Residential Proxies
StormProxies also provides very good residential proxy packages. It has a high-performance 1GBPS network that is well optimized for use with multi-threaded tools. All residential and data center proxies are activated upon checkout. You will also enjoy unlimited bandwidth.
StormProxies are all backed by a 2-day money guarantee and 24/7 premium customer support. They have a pool of 40K+ rotating proxies thus guaranteeing users absolute anonymity online. Compared to other providers, their residential proxies are very affordable. They have 4 residential proxy packages, each billed monthly.
They include $50 for 5 ports residential proxies, $90 for 10 residential proxy ports, $160 for 20 residential proxy ports, and $300 for 50 residential proxy ports.
You can learn more about StormProxies in our in-depth overview here.
---
3

Oxylabs: good for crawler but expensive

Oxylabs has been on the internet for quite a while now and is one of the proxy selling services which are directed more towards real-time crawling and web scarping than general proxy usage.
Oxylabs provides its customers with a pool of 30 million IP's from all around the world. They also provide crawlers for websites as well and several packages have been listed on their website.
Since Oxylabs provides real-time crawlers as well, Their residential proxies are one of the best to use with web crawlers like Sitebulb. Oxylabs provide you with an IP pool of more than 30 million IP's, and by rotating these proxies, You can crawl websites anonymously!
Want to know more before purchasing? See our review of Oxylabs where we mention everything that you need to know about this provider!
---
Final Verdict
As an award-winning contestant, Sitebulb is the best crawler software that you can find on the internet. However, Proxies must be used for various reasons like being secure and preventing it from getting blocked out from websites. Using the proxies enlisted above, you can achieve the maximum from your experience with Sitebulb Website Crawler!