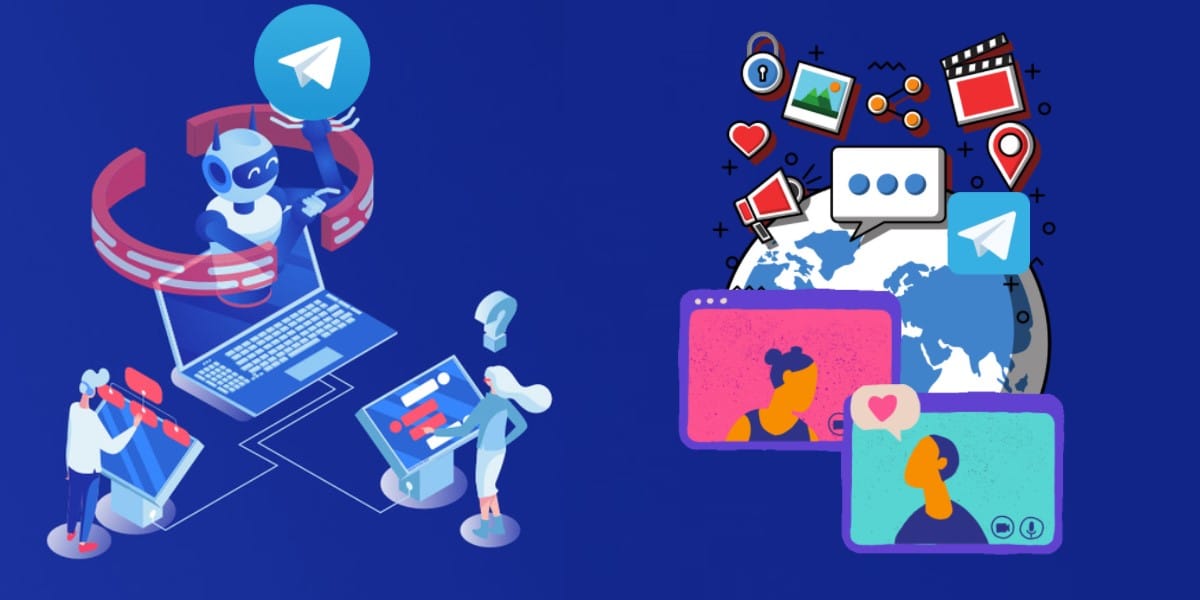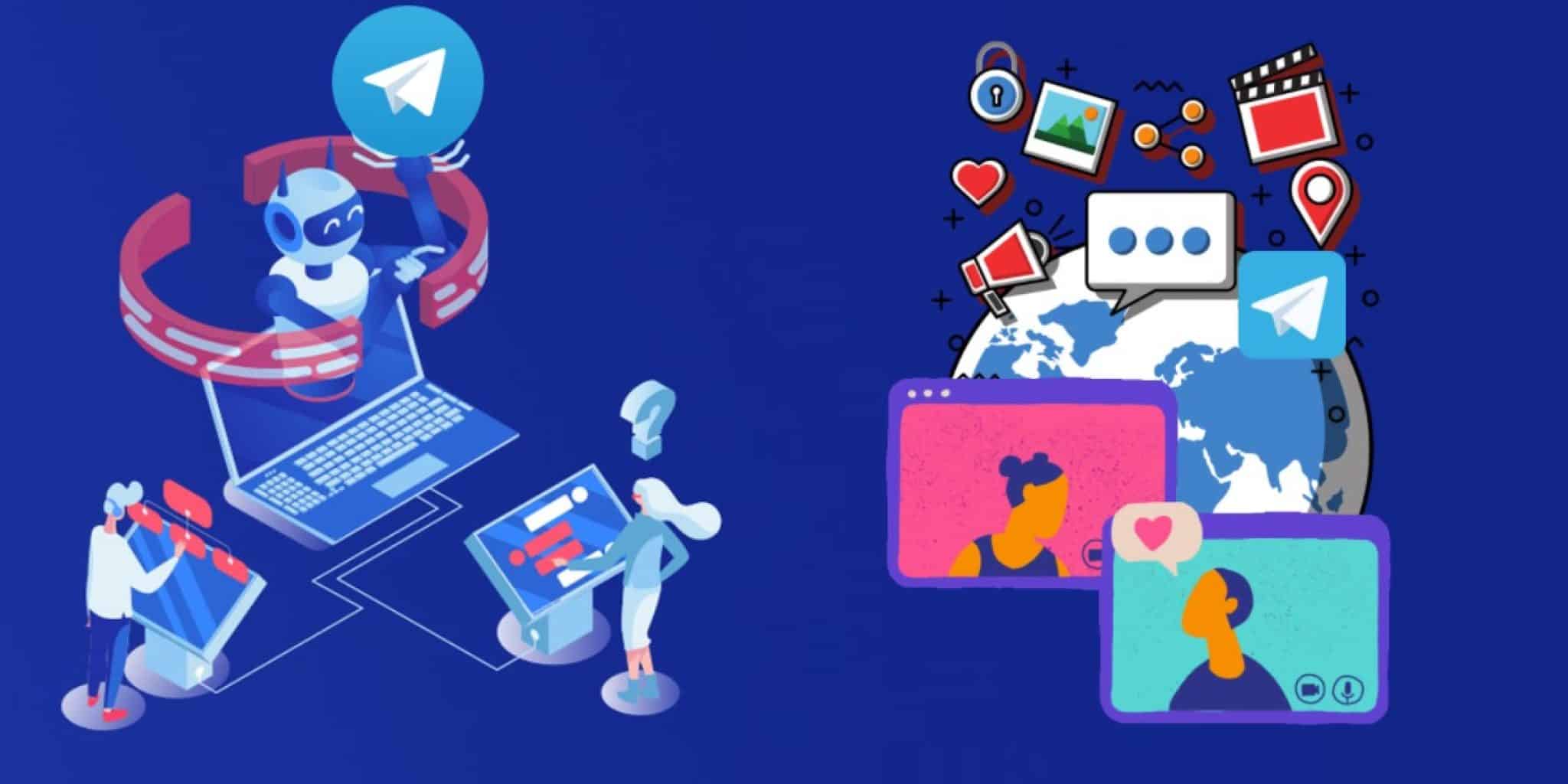 Do you have a busy Telegram channel or group? Are you having a hard time trying to manage conversations and sharing? Telegram bots will make your life much easier and less stressful!
Telegram bots automate almost all activities of a moderator. These bots will organize tasks, send emails, play music, and more but are they safe? Using a Telegram bot puts you at risk of getting hacked as it weakens the encryption. Therefore use at your discretion. Anyone can use a Telegram bot because they are simple and easy to use. To start using your first bot, follow the following steps.
Use the in-app search bar to the username of the bot then select it from the list. Since there can be several accounts with the same display names, ensure to search the bot's username. This is because a bot's username is never duplicated.
When you converse with the bot and follow the instructions, it will be up and ready for use. Keep in mind every bot comes with unique commands and prompts.
Best Telegram Bots for Your Profit
This bot is a growth service for Telegram as well as other social media accounts. AppSally offers its customers Telegram membership for sale, post views, and subscribers. From $20 you can choose the options that suit your needs. The more members you have in your group the more chances you have of being seen by the right people. Their website has lots of information and different packages for growing your Telegram channel or group.
---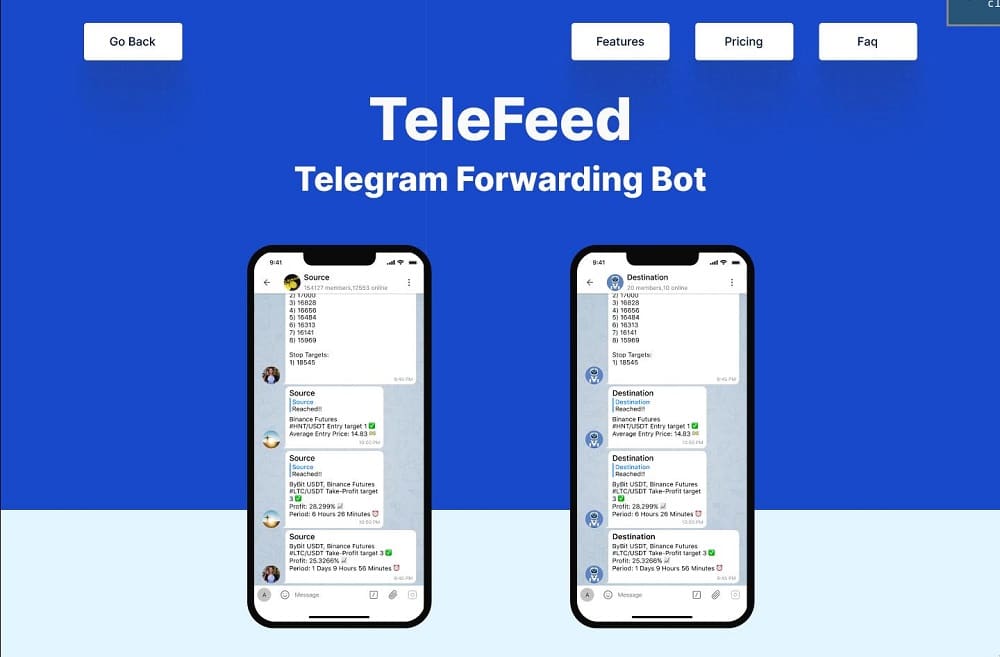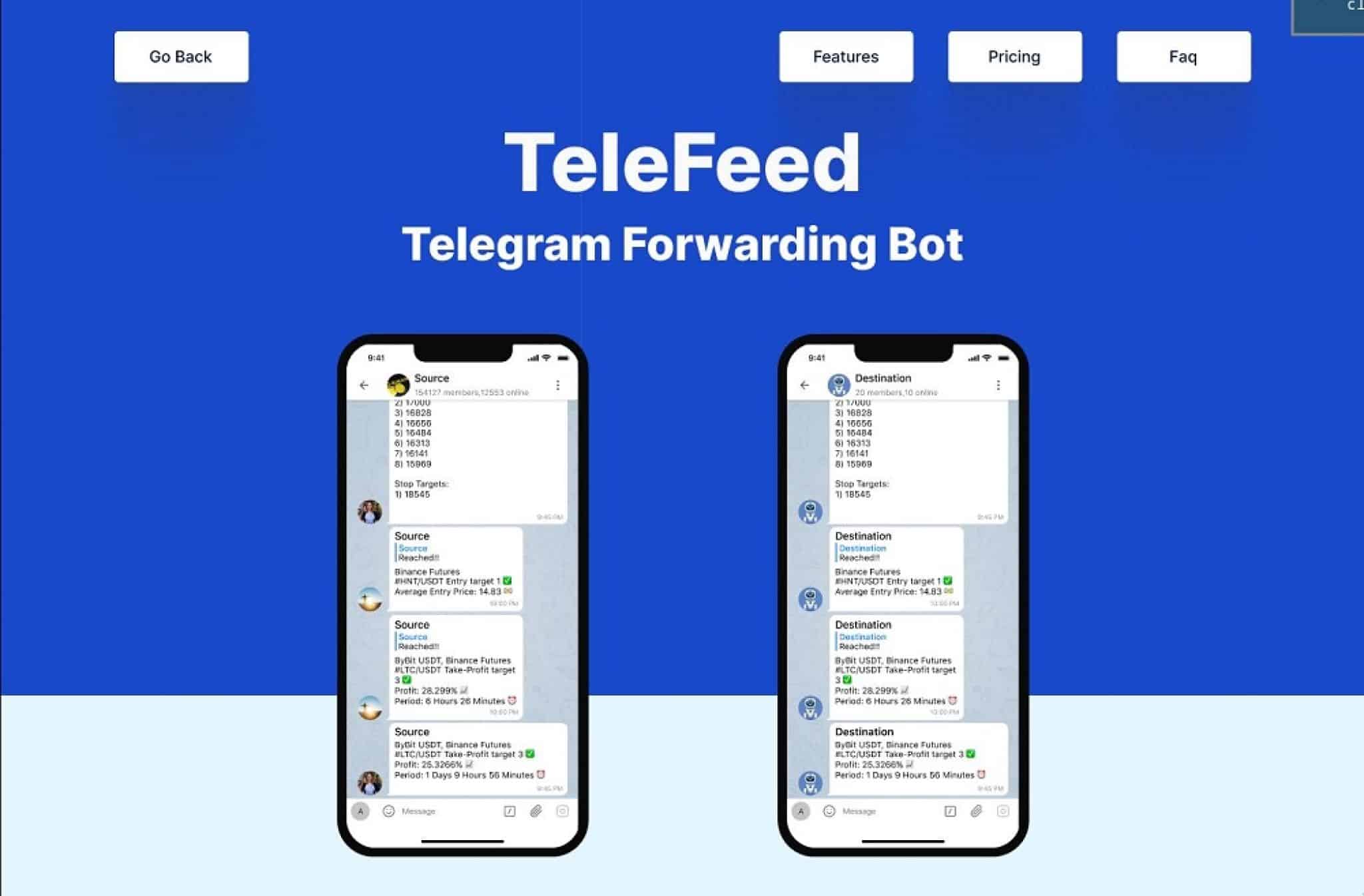 Have you ever wanted to automate a telegram business? Now you can with TeleFeed. TeleFeed offers telegram automation at the tips of your fingers. This bot offers telegram message forwarding from one or multiple sources to destinations. Below we are listing some of the features this bot offers.
Forward chats (public or private chats) without admin permissions on the source and no delay
Forward from many chats to one and vice versa
Change messages format and remove/add defined words
Filter messages by type (images, media, voice_notes, etc) or keywords
Translate messages from Source to Destination
Delay messages up to a defined amount
And many more features
---
Media Mister has been on the market for a long time and they offer their services to Telegram channel owners and other social media accounts. The platform allows you to buy members for channels or groups as well as post views. Their website is safe and charges $9 for 1000 worldwide Telegram members to be delivered in 2 to 4 days.
---
Followers bot has been in existence for some years and therefore it can be trusted. It boosts Telegram profiles, groups, and channels. They have 100% safe features and are efficient and affordable. Except for very large orders, they deliver packages within 24 hours and they also have a money-back guarantee. Their website is also secure and has a safe payment gateway.
---
This is a marketplace where you can buy Telegram post views, channel members, and poll votes. Telegram polls let channel owners collect feedback from subscribers to help them in their case studies or know their audience better. GetAFollower was launched in 2010 and has been in the market long enough to get trusted. For a minimum of $5, you can get 1000 views of your Telegram posts which is affordable.
---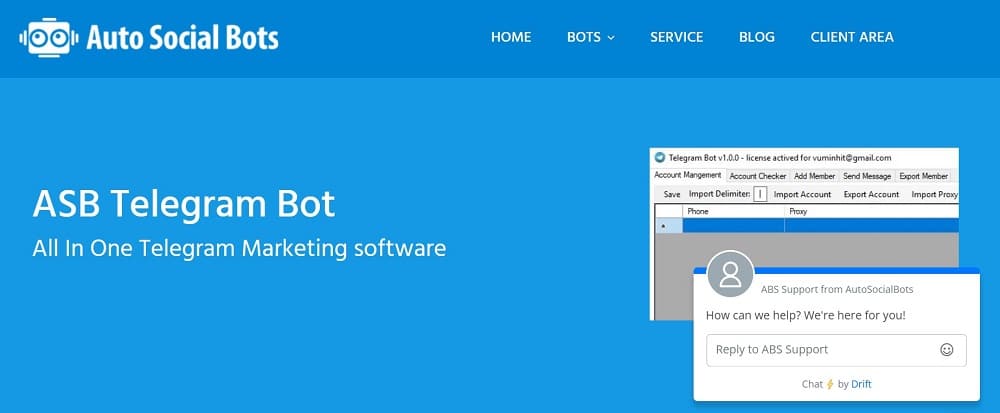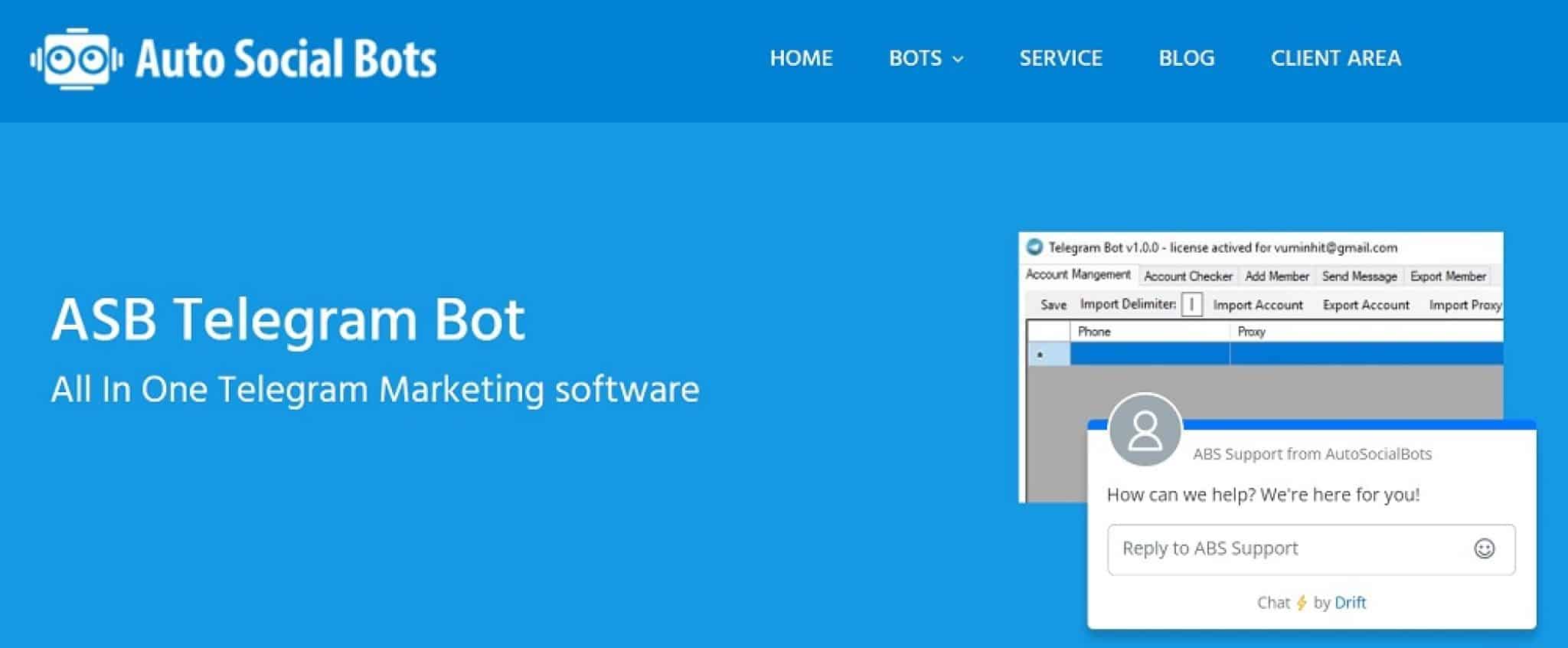 This Telegram marketing bot allows users to grow their Telegram channels and groups in many ways. It will help in promoting your brand, increase the number of views to your channel and the membership. For $39, you get an unlimited license to all ASB bots making it cost-effective for promoting your business. It is fully automated, regularly updated, and is fast in its operations.
Best Telegram Bots for Recreation and Entertainment


Username: @spotify_to_mp3_bot
If you're looking to have a bot that will make your Telegram fun and engaging, try using Spotify bot. This bot searches Spotify's database, downloads, and shares previews of the songs you like. The bot also supports inline queries and inline keyboards. To download a song, you only need to paste the link and send it to the bot then it will show all the details of the song before you download it.
---


Username: @EddyTravels_bot
Eddy Travels is an excellent AI-powered chatbot that helps you to get the best hotel and flight deals. You only need to activate a voice chat or text on the Telegram app and the bot will provide an array of options. It has a good user experience according to various ratings and is also quick to display the answers you need.
---


For movie lovers, this is your go-to bot as it allows you to find, share and share new movies with your Telegram channel audience. You only need to type @imdb followed by your query without pressing send. It will play suggestions on a panel and once you select one, you receive all its details like actors, directors, etc. It provides a URL to the reviews and ratings of the movie you're looking for.
---


This is among the official Telegram bots that allow users to play with friends by choosing a chat and selecting a game. The bot also provides links to various game samples. It is very effective for building communities and engagement among friends since everyone is having fun. Online review and rating sites rate it well and the bot allows up to 6 players in a game.
---


You may have come across a meme that made you laugh. This bot can create memes fast and excellently and also help it go viral with little to no effort. Your Telegram channel will have lots of engagement, fun, and laughter from the memes being produced. The bot is easy to use and chat-friendly as well.


Imageot is a verified and efficient platform that is not complicated or lengthy in its process. With Imagebot, your data is safe and therefore you can rely on it. With this bot, you can edit as many pictures and the layout is simple to use. It has several tools that are located on the Library panel which you can use to edit your photos and save them in PNG or JPEG format.
Best Telegram Bots to Improve Efficiency


This Telegram bot allows you to create alerts, reminders, and manage notes in just a few clicks. Skeddy reminds you of the things to cover in your schedule, it also cleans up your tasks helping to put storage costs down. Their pricing is not as good since you have to pay for every action. Defining actions on a Skeddy bot is easy and you can have multiple users on it.
---


Jobs Bot is an excellent bot that improves your career opportunities by listing jobs and as well accepting applications from candidates. Once you log into the bot, you're asked for the job you are interested in for the bot to search and display the opportunities available to you. It is a great way for people to look for employment opportunities as well as for employers looking for a workforce.


Manybot is a feature-rich Telegram bot that lets users create programs within the same interface. With ManyBot you can send mak customized commands, send posts to your users and it has nice menus to work with. Talk about efficiency. Users can also create customized menus, auto-posts from Twitter, youtube, and RSS feeds. Manybot lets you send automated messages to your subscribers and it can display information in six languages.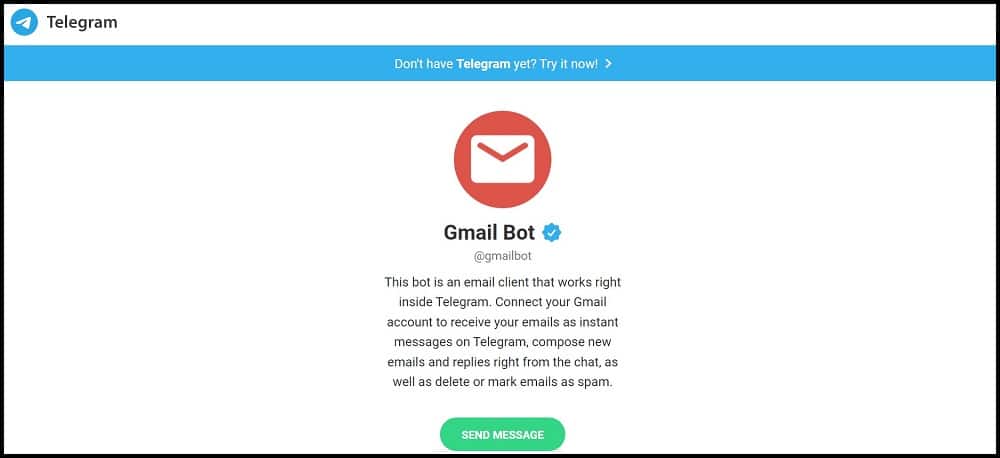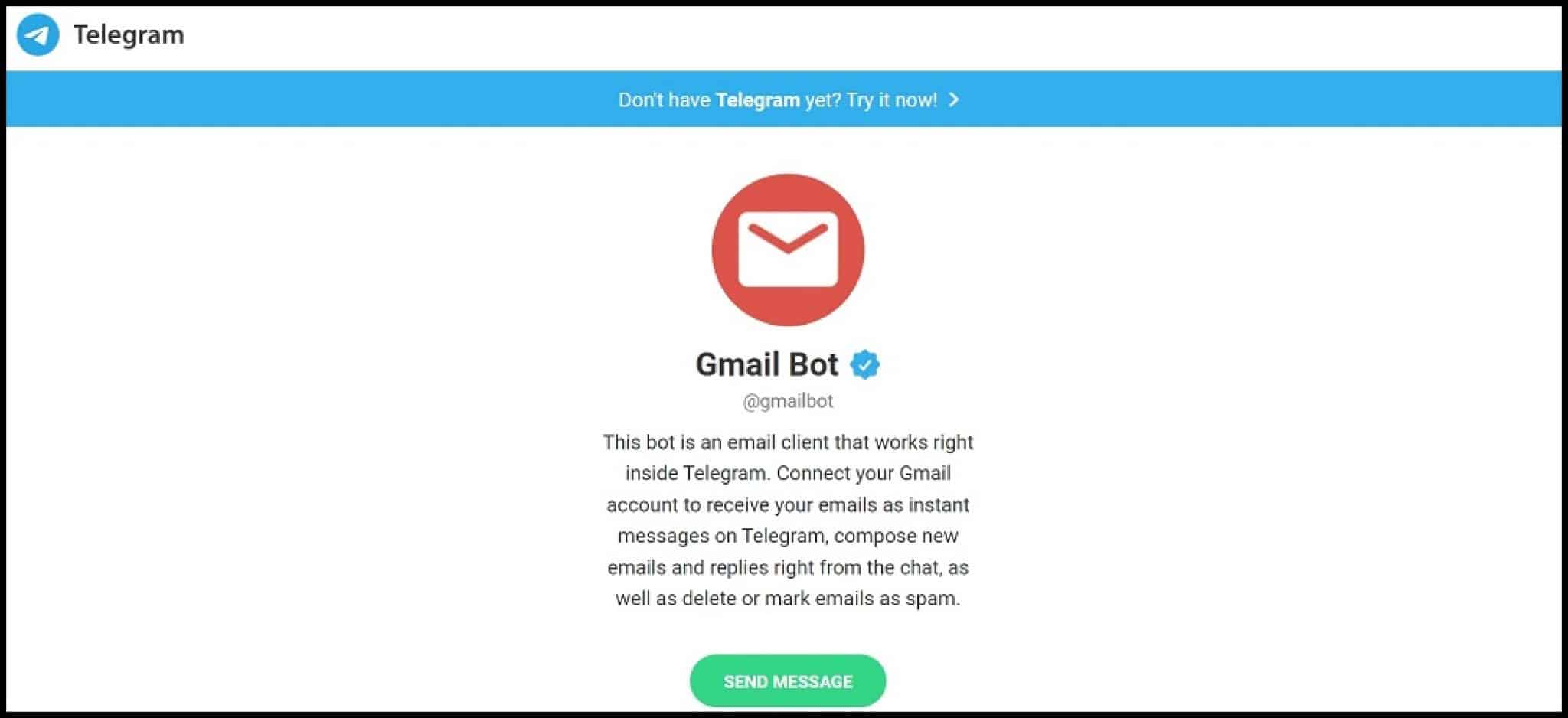 This is another official Telegram bot that lets you send and reply to correspondence with memes from your channel or group. The bot is fully automated and you can send and receive emails as well as Telegram chats. Setting it up is as easy as a few clicks of your mouse. If you are using a mobile device, just swipe left on the message to reply. All interactions are automatically synced to your Gmail account.


Trello Bot is among the best user-friendly bots for project management and can be used by teams to visualize tasks. It is a free bot however it misses advanced functionalities. Setting up the bot is a simple task since you only need to answer a few queries for the butler to configure everything. With this bot, you don't have to worry about admin tasks because it can remember all tasks given to it.


IFTTT is an abbreviation for "if this then that". It is an extremely useful bot that allows you to connect to services, apps, as well as smart home devices. It is a fully automated bot that lets access tasks, devices, and services. It has a voice assistant and also supports IoT devices. Users can increase consistency and repeatability y defining IFTTT systems to improve performance and reliability.


Alert Bot offers elaborate performance and website monitoring y alerting you of slowness, errors as well as unresponsiveness. It is an easy-to-use bot that provides accurate reporting and is great for keeping an eye on your Telegram channel. It's hard to find any issues setting up the bot and it is affordable as well. If you need to constantly check if your Telegram channel, group, or website is performing, this is the bot to use.


With PollBot, you can easily rate or rank channels, groups and is as well a search engine bot for thoughts, opinions, suggestions, and answers. It statistically displays all data presented to help you make judgments or have opinions on various things. These include movies, photos, links, and much more. It can create any type of poll, it is feature-rich, open-source, and is easy to use. The bot allows you to create questions, repeat them as well as close polls and show the final results.
---


Username: @thefeedreaderbot
This is another Telegram bot that provides feeds about your Telegram channel as well the websites you have. It can send messages to your Telegram channel members when new posts or articles are posted. The bot allows you to export your Telegram and website RSS feeds with the use of OPML files. It is as well a perfect bot for monitoring other social media accounts such as Twitter, Instagram, and YouTube.
Best Telegram Tool Bot


File to bot supports all kinds of files making it among the best Telegram bots in the market. This tool can run diagnostics and analysis at a review board and also post reviews. This bot is built to automate what has been posted on the review board. File to bot is an extensible tool that supports all types of files and it can be used on other social media platforms such as Facebook.
---


Username: @newfileconverterbot
If you are having a tough time trying to convert files then the File Converter bot is what you need. File converter can convert files to any media you want. It is an open-source bot that ensures you are protected from hacking attacks. According to analytics it is intuitive, saves your disk space, and is as well fast.


This is a bot not so much known however it can make your life easy. It looks like a combination of letters. It is good at automating your website at the first appearance. The bot can take a webpage and turn it into a screenshot making it a good feature. If your Telegram channel relies on lots of photos, this is the app to go for.
---


Username: @githubreleasesbot
This bot lets know of any new releases on software in the market through the Telegram channel. And This is a very secure channel for users and it automates every Telegram post and it allows you to update members n your channel about any new releases. GitHub has over 73M followers and developers, and therefore a good place to know what is new through this Telegram bot.
---


This is a Russian antivirus company that came up with this Telegram bot. All components of this bot can be separately redesigned and new commands upgraded to the new version. The links on this bot are binary and therefore supported by the bot. The user experience is good and it is a fully automated bot. The bot allows you to know all possible symptoms of a patient including those with COVID – 19.


This Telegram bot is excellent for downloading Telegram videos within seconds. You only need to enter a link to a Telegram or Facebook video to have it. It is a big-time saver and it surpasses all other downloading bots. This bot makes Telegram channels as you can download and search for your favorite videos.
---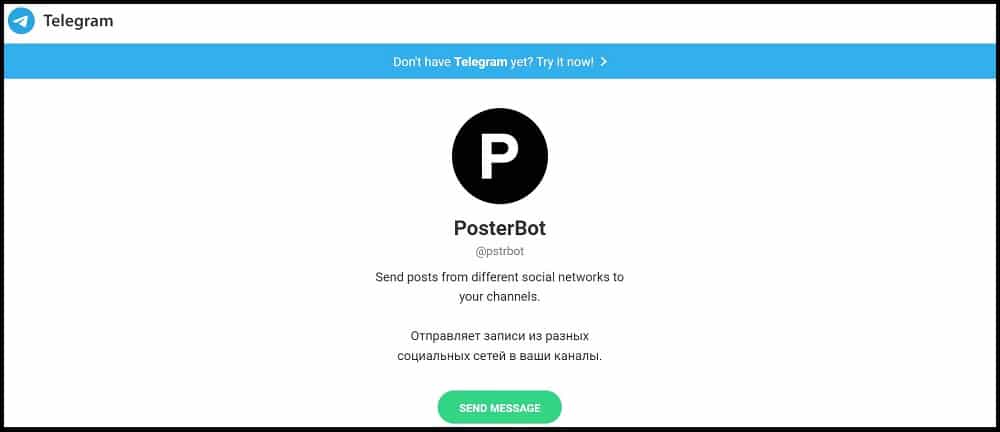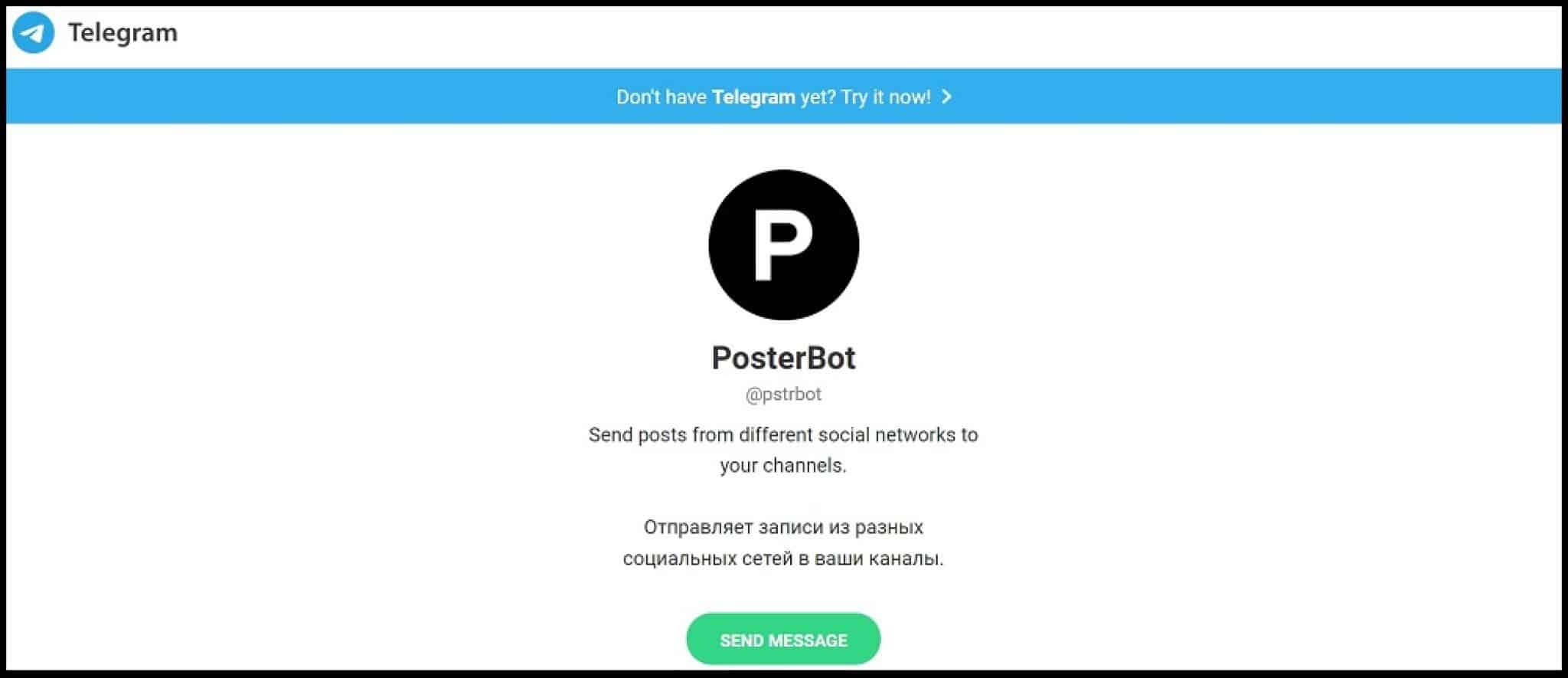 With PosterBot you can send posts through different social networks and feeds to Telegram channels. The bot also allows you to get notifications from other Telegram channels and groups. You can also make reactions through the bot and set delivery hours for your messages. PosterBot is also connected to more than 10,000 channels therefore widely used.
---


As the name suggests, it is the father of all Telegram bots as it creates and manages existing bots on your Telegram channel. BotFather does not require you to write any codes and that tells you how easy it is to set u and use. When you type help, the bot will display all the ways it can operate which includes setting up other Telegram bots.
---


If you are looking for a bot that can discover others, this is the one to go fr because it has a catalog of more than 25,000 bots. It not only checks on Telegram bots but also those for other channels including Facebook. It can as well rate and review them to help you know the best four use. The bot is user-friendly and easy to use.
---
Conclusion
The list is huge however Telegram, unlike other social media channels, allows the use of bots Bots are excellent for growing your channels and groups therefore recommended for Telegram. Scale your business through Telegram bots and see your brand grow bigger.