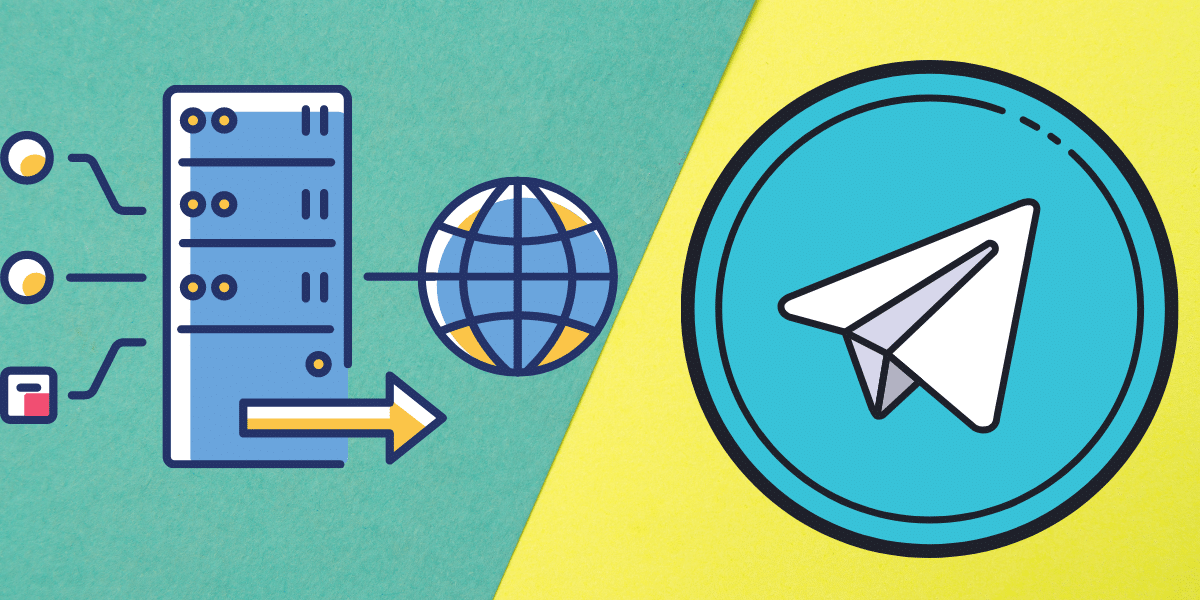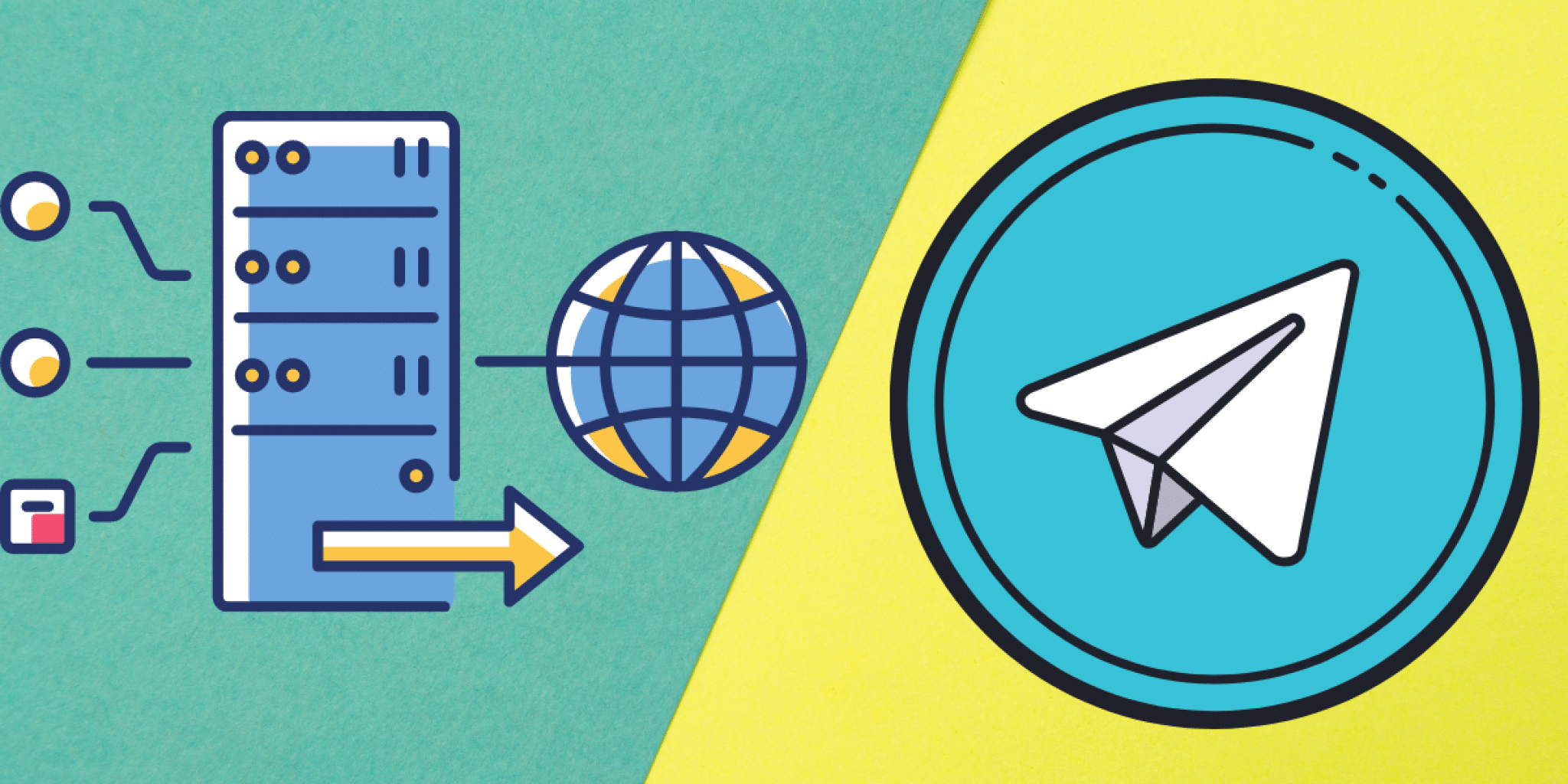 Are you concerned about your online speed and safety when using Telegram? Telegram proxies are the way to go. Read on for much more information about these proxies.
Telegram is a great instant messaging app. It offers free, secure, cloud-based instant messaging and it is available on a wide variety of platforms including Android, iOS, Windows, macOS, and Linux.
However, the ease of use and security that Telegram offers comes at the cost of certain limitations. The way that Telegram works mean that you can only be logged into one device or account at any one time (unless you are using two phone numbers).
If you want to connect to your Telegram account on a different device or PC client then you will need to log out of the first account. This can be an issue if you want to be able to use your Telegram account on multiple devices at the same time.
Luckily there is a solution for this problem in the form of Telegram proxies. The use of proxies allows you to circumvent the limitations imposed by Telegram by allowing you to connect multiple devices and accounts at once. The proxies are not only about security and multiple accounts but also speed focus through a stable and quality connection.
The Benefits of Using Proxies for Telegram
You may not realize it but when you use your device to access applications such as Telegram, you leave a digital trail behind you. Your Internet service provider (ISP) can see all the traffic that you send and receive online. This traffic includes the websites you visit and the messages you exchange on Telegram.
If you want to protect your privacy and make sure that no one can identify you as a user of this messenger then using a proxy is an excellent solution for this problem. Here's why: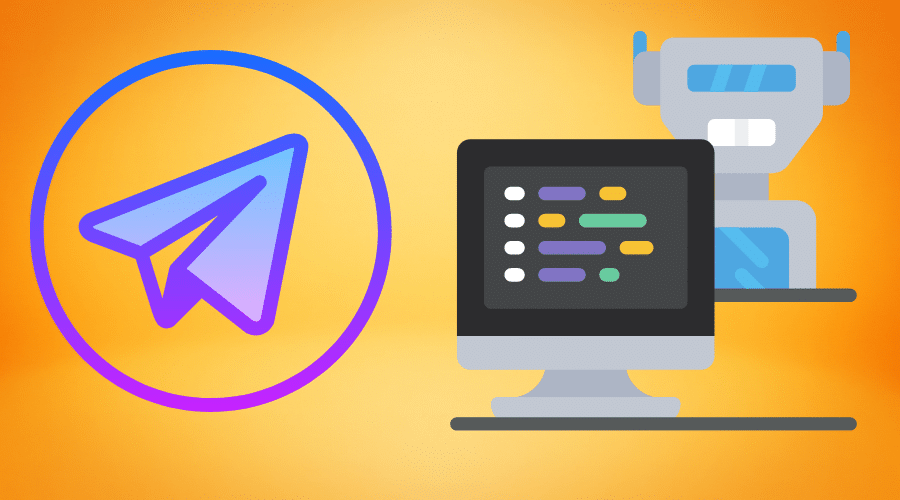 There are many people who use Telegram to promote their brand. For example, if you want to promote a product or service or want to offer your services, Telegram can be a good place to do so because there are many people on this platform. It is also easy for you to target your audience.
So, as a marketer in Telegram automation, you will be deceiving yourself if you say you don't need proxies, yet, you will need to use a bot for automating the account. Automation is, however, not easy to go by without getting banned. Unless you are using telegram proxies.
Proxies are simply the protective shield you need to avoid detection and subsequent blockage when using an automation bot to automate multiple accounts.
The telegram automation tools help you with different tasks and save time for you. This will ensure that you are able to expand and grow your Telegram community without having to go through the tedious process of responding to messages manually.
Strengthen Your Privacy and Security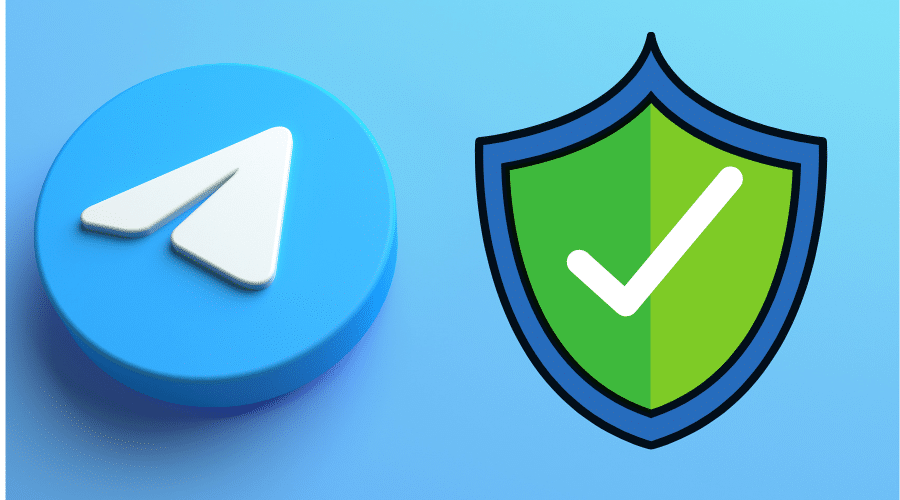 We often think that our privacy and security are guaranteed when we use messengers like Telegram. However, the truth is that if you don't protect your communication with proxies, it still may be intercepted by your ISP or government.
The first thing you need to know is that there are only two things that can block your data: either a technical solution like a firewall or a human – for instance, a system administrator in an office network. If you want to bypass these restrictions, you need to hide your traffic from both humans and machines. And proxies are the best tool for this. The proxies are also extra useful to encrypt your connection so that no one else can read it.
Well, unlike a VPN, which protects only your side of the conversation, proxies protect both sides. So if someone is trying to find out who is sending messages through a Telegram channel, they'll get either nothing or an encrypted message they can't decipher.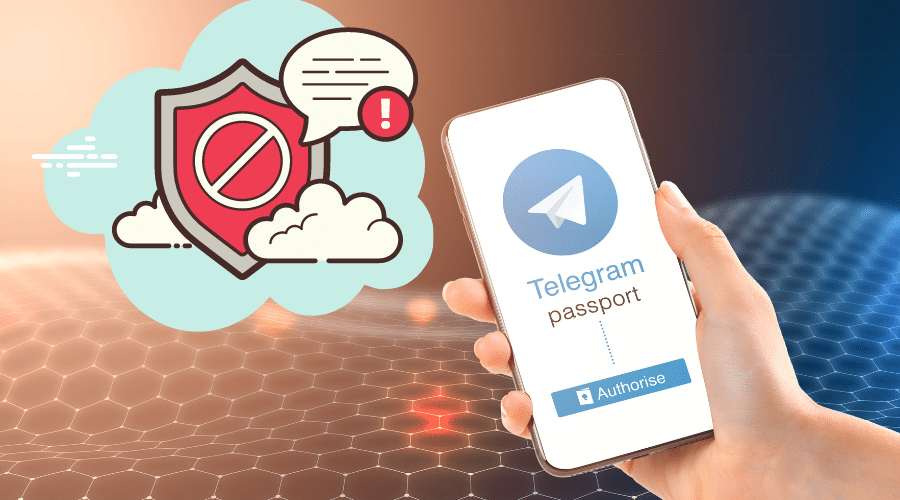 You can connect to any of the servers around the world, but the closer they are to your physical location, the faster your connection will be. If you want to change your virtual location and access another country's content, simply select one of the proxy servers located there.
Otherwise, without the proxies, it would be impossible to use Telegram. More so in, some countries like Iran, Pakistan, and China where Telegram is blocked due to its encrypted messaging service. But with the help of Telegram proxy servers, you can use this app even if it is blocked in your country.
Telegram proxies bypass the Geo-blocking by switching to another country. The proxy server connects to a remote server located in another country and transmits your request. This way, you can use Telegram without any limitations and restrictions.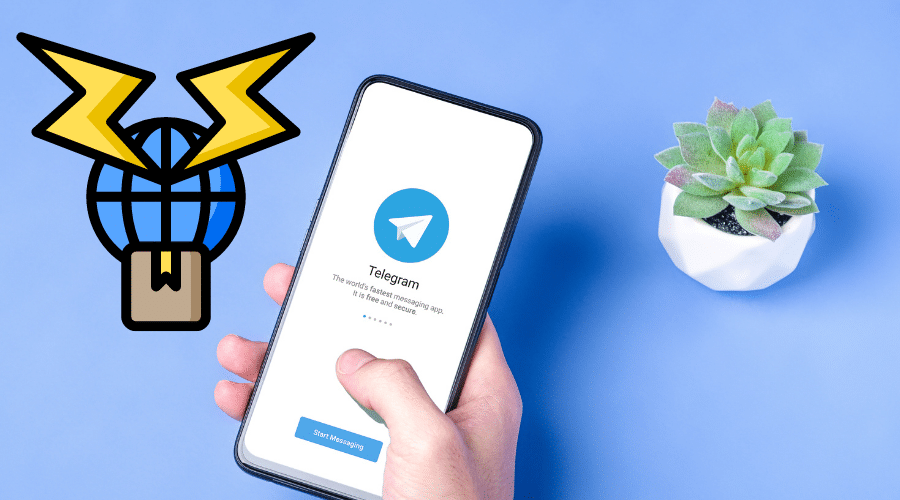 One of the most essential things for online businesses is fast network access. But many businesses tend to struggle with Telegram in getting their hands on fast internet connections. Fast networks are extremely important because they allow you to complete your tasks without any hassle or frustration.
In addition, Telegram proxies can be used to connect multiple computers to an internet connection. This means that each computer can access the internet faster and more efficiently because it's not sharing its bandwidth with other computers. A proxy server acts as a bridge between your computer and other computers on the network, so it's important to choose one that provides fast access speeds.
Best Telegram Proxies
Telegram Proxies are proxies that can be used to bypass blocks imposed by the government. They also help to protect your privacy and prevent your online activity from being tracked by other third parties.
The best thing about telegram proxies is their antispam isn't as strong as that of Instagram, Google, and Facebook. So both datacenter proxies and residential proxies are acceptable. If you want to know more about how to use a proxy for Telegram, then keep reading.
Read more: Residential Proxies vs. Datacenter Proxies
---
Storm Proxies are bought as a subscription. The Storm Proxies offers various types of proxies such as rotating residential proxies, dedicated proxies. In addition, being their client you are entitled to fast speed with over 200k+ IP addresses for countries such as the USA, and Europe.
They offer an unlimited bandwidth, which means that you can use as many threads as your computer allows. Also, they have the ability to change IPs every 3 to 15 minutes. The servers also boast of having full ownership of their proxies; so guaranteeing their users of the lowest prices possible.
They, however, sell HTTP(S) proxies only but with a 24-hour refund policy in case you are not satisfied or in case they fail to deliver. The bot, however, states that all small packages in each group are not refundable. So all clients are advised to use such cheapest (small) packages in each proxy group as a testing of their services.
---
Proxy Seller is a marketplace of proxies with a referral program. When you register, you can receive a 20% discount on all proxy packages, as well as a free one-day trial of the package.
It can be used for any type of activity, including social media automation, e-commerce, and digital marketing activities. Although Home Residential Proxies are mainly used for residential proxies, they also have other types of proxies for sale, including dedicated proxy packages.
Some of the unbeatable benefits for buying proxies with proxy-seller are:
High-quality proxies for any convenient period.
Socks5 and HTTPS proxies are available at reasonable prices. This also includes a fast dedicated IP address with a choice of 150 Networks / 450 Subnets, a 1Gb/s speed channel, and customer support 24 hours a day, 7 days a week.
Promised proxy replacement in case things turn out otherwise than they should
Expert assistance with settings;
---
Smartproxy is a dedicated datacentre proxy network that allows for super-fast telegram scraping. It has more than 40 million proxies worldwide, with a large number of them located in the USA, UK, Canada. Additionally, the server promises to expand its proxies to more countries following the demand from their customers.
Smartproxy offers both rotating datacenter proxies and sticky session datacenter threads. Sticky session proxies are ideal for scraping while rotating proxies are suitable for data harvesting. Their datacenter proxy support also guarantees unlimited concurrent connection requests, as you are assured of an easy proxy setup with hundreds of subnets and unlimited targets.
So you can use the unlimited threads to scrape and automate anything, thanks to their ease of use proxies. An additional advantage is their rotating datacenter proxies that let you use the same IP address for 30 minutes. This is just a bit in the ocean from their over 40,000 proxies available.
---
Soax telegram proxy is the best proxy solution for your residential and mobile proxies. It has excellent tutorials to guide you through for a fast and quick setup. It offers a wide range of features such as geo-targeting, rotating IPs, residential IP addresses, and back connect rotating proxies. With all these features, they can be able to serve a large number of customers thus making it the best choice for anyone looking for telegram proxies.
The best thing about Soax telegram proxy is that it offers high performance at quite an affordable price. If in doubt you can take advantage of their test services for only $1.99. From the test service, you will be assured of high speed with this server due to its large pool of proxies. These proxies are updated regularly to make sure that you are always on top of your game.
So, with Soax's residential proxies, you can remain completely anonymous while using only real IP addresses from real Internet service providers all over the world. With highly reliable mobile proxies scattered around the world, it is also easy to collect any data and never get blocked.
So, by using rotating IP addresses, you can hide IP footprints and create dedicated IP addresses for each account, allowing you to run multiple bot accounts at the same time.This comes with a guarantee of fast performance while protecting your privacy.
---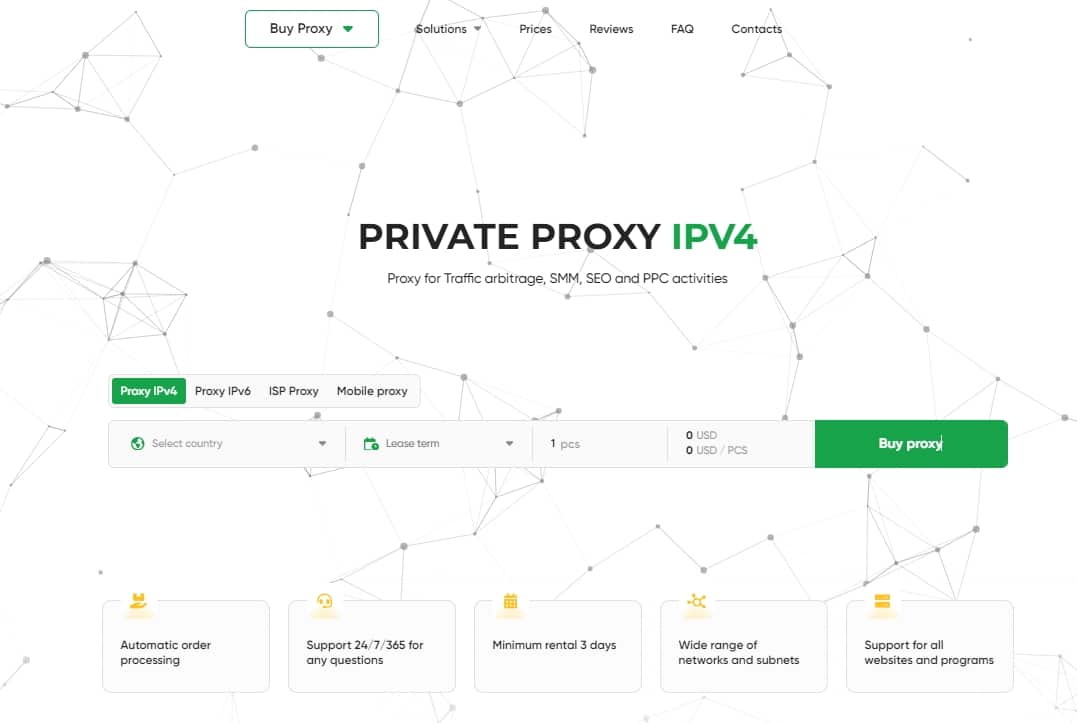 IPv6 proxies provided by Proxy IPV4 offer robust support for Telegram, a popular messaging platform known for its strong encryption and privacy features. With IPv6 proxies, users can enhance their Telegram experience in several ways. These proxies provide an extra layer of security and privacy by masking the user's actual IP address, making it difficult for anyone to trace their online activity. This ensures that Telegram conversations and activities remain confidential and protected from prying eyes.
IPv6 proxies can help users access Telegram in regions or networks that might be restricted or blocked. By connecting through IPv6 proxies in different countries, users can bypass geographical restrictions and connect to Telegram without issues. This is particularly useful for individuals in countries with strict internet regulations or censorship.
The speed and stability offered by IPv6 proxies, with speeds of up to 100mbps, ensure a smooth and uninterrupted Telegram experience. Users can communicate, share files, and participate in Telegram groups without worrying about lag or connectivity issues. The pricing for IPv6 proxies by Proxy IPV4 is exceptionally competitive, starting at just $0.08 for a 30-day subscription.
---
BrightData is one of the most popular providers of proxies, in fact, it claims to be the largest proxy service on the market. The vendor has also grown to become a global provider of IP addresses. It provides a range of solutions for corporate clients, SEOs, social media marketing companies, and other businesses involved in the web scraping industry.
Being primarily concerned with data collection, BrightData offers hundreds of thousands of IP addresses from around the world that allow you to collect data on any target website without being blocked by these websites' anti-scraping software. In addition, BrightData offers reliable and secure proxies that are fully compatible with any device or application.
This explains why the server has over 700,000 datacenter proxies and more than 72 million IP addresses; with residential proxies that are compatible with any device or program. However,  in contrast to its residential proxies, it is recommended you use their datacenter proxies for budget reasons, but with an assurance of ready-made datasets to retrieve the web data you need.
Conclusion
Today, you can use Telegram through proxies. Unfortunately, most Internet users are not familiar with this method. Also, not a lot of people know how to choose the best Telegram proxy. Proxies are not a perfect way to unblock Telegram, but they are the best solution we found so far. There are some free public proxy servers on the Internet, which you can use for free and without registering. But their safety is not guaranteed as compared to those listed in this article.