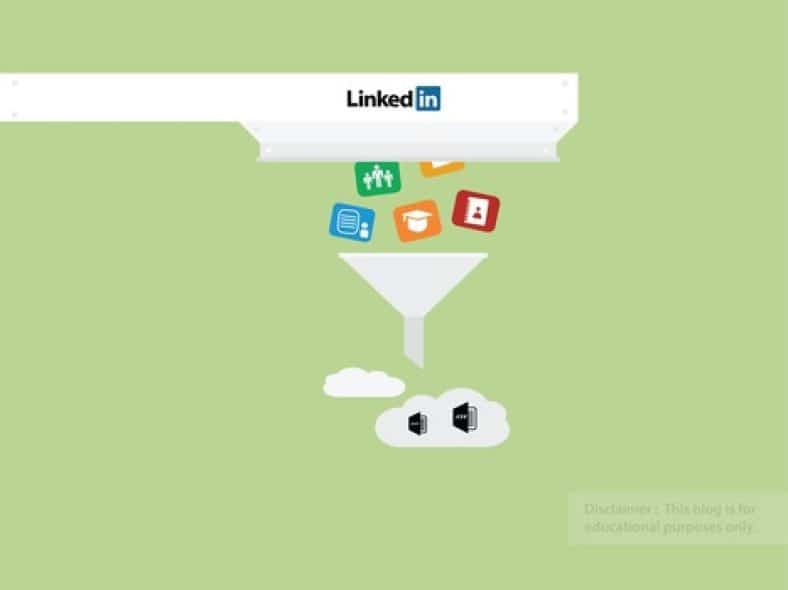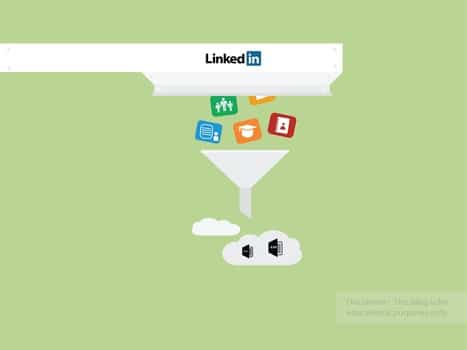 Many websites are using data scraping to gather the information they need for their website. In this method data or information is extracted from any website with the help of a software program. The information extracted is used by different websites for different purposes like data from LinkedIn website is used to gather professional and personal information about professionals. Click here for  linkedin email extractor.
---
LinkedIn and Data Scraping
There are many sites whose data are scarped among which LinkedIn is the most common one. This social networking site is mainly for professionals and it is mainly for business networking rather than just social networking like Facebook. It also gives an opportunity to make groups of relevant job profiles or people from the local area so that they can contact other professionals easily.
Thus, it is clear that for any business the data of LinkedIn is a goldmine and if it can be scraped they can utilize it in various ways. Now, getting data individually is a tedious job and sometimes it is not possible, hence with the help of scarping software the same data can be gathered within a few minutes.

When it is so easy to get any relevant information you want, the site must have also put some check on their site. Hence, there are high chances that if you use your IP address for fetching the data it will be banned and you cannot use this website again. Thus, the simplest solution to this is to use proxies to scrape LinkedIn public profile.
When you use proxies for scraping on LinkedIn with your own IP address will be masked and nobody can identify from where the data is fetched.
---
Dedicated Proxies for LinkedIn Scraping Without IP Banned
It is well known that with the help of a proxy you can alter your IP address to bypass website filter and while sitting on East Coast you can use a Dedicated IP address of the West Coast. Now, you are free to use the scraping software that will gather necessary information like name, email address, contact number, and others from the various LinkedIn profiles.
However, although you are using a proxy there are still chances that they may be banned. In such cases, you will not be identified but you have to use another IP address. The solution is you can have a number of Proxies and use them alternatively.

LinkedIn or other sites are always monitoring who are fetching data from them. Thus, your aim is to look normal and try to gather data as if it is done by different people and not the same one.
There are various scarper or data tools that are useful for data scarping from LinkedIn like LinkedIn scrapping Software, LinkedIn scraper tool, LinkedIn scrapper and others. by using this software and proxies you can scrape necessary data from the website.
While you use proxies to scrape LinkedIn profile you must remember to clear the cookies regularly so that you are not under any suspicion. Also, the proxies must be purchased from a well-known supplier and not from anyone who sells them at a low cost. In such case you may find that most of the proxies are already banned!
---
Update - Now It's More Recommended Residential Proxies
Find Residential Proxies for LinkedIn
RANK
PROXY PROVIDER
PRICE(Monthly)
FEATURES
LINK

1

$500 – 40GB

Worldwide location
72+ million IPs
Excellent speed

2

$75 – 5GB

195+ locations
40+ million IPs
24/7 support

3

$75 – 5GB – 300 Ports

Detailed Geo-targeting
8.5+ million IPs
Dual authentication
---
Find Dedicated Proxies for LinkedIn
RANK
PROXY PROVIDER
PRICE (MONTHLY)
FEATURES
LINK
1

$39.00 – 25 Proxies

$135.00– 100 Proxies

$625.00 – 500 Proxies

High-quality US dedicated IPs
Perfect for Social Media
Fast speed and freedom

2

$29.00 – 10 Proxies

$55.00 – 20 Proxies

$125.00 – 50 Proxies

45,000+ dedicated IP's
Good for Social Media
1000 gigabit connections

3

$22.00 – 10 Proxies

$42.00 – 20 Proxies

$85.00 – 50 Proxies

Premium elite proxies
High Anonymous Proxy
Fast server & Private IP

4

$10.00 – 10 Proxies

$25.00 – 25 Proxies

$50.00 – 50 Proxies

Test proxies before Check
Cost-effective Service
5 days money-back guarantee

5

$23.70 – 10 Proxies

$44.20– 20 Proxies

$87.50 – 50 Proxies

58,000 dedicated & Fresh IP
Social-Media: LinkedIn
Servers across 10 US states

6

$22.65 – 10 Proxies

$43.00– 20 Proxies

$86.00 – 50 Proxies

1,000Mbps connections
Craigslist proxies
24/7 Quality Support
Conclusion
With scarping, you can uncover a lot of LinkedIn information provided that you are using the proxies and the scraping software diligently and Don't worry about the IP banned.