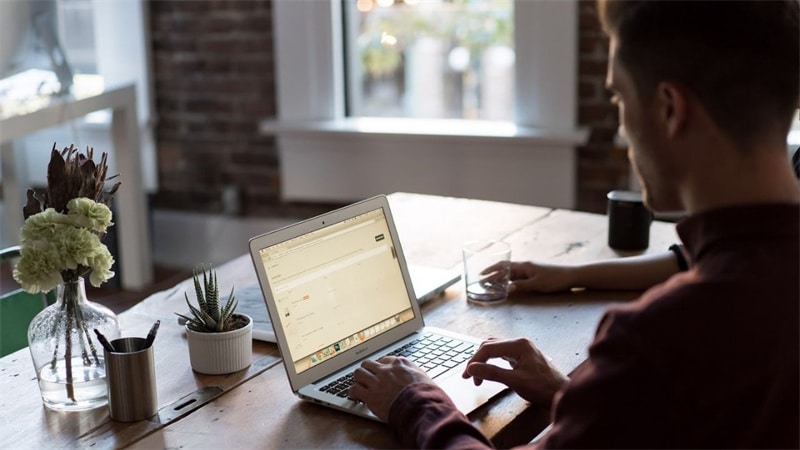 These days, living the corporate life in an office isn't what it used to be. There are more freelancers, entrepreneurs, and small business owners than ever before.
As a result of this shift in lifestyle, there aren't enough traditional desks available for everyone who feels that having one would help them to become more productive at work, so many people are opting to create their own version of an office in the comfort of their homes.
If you are one of these people who has turned their garage or bedroom into a workspace, there are some things that you need to have available to become more productive and to be able to focus on your work without distraction.
There are items ranging from high-tech to low-tech that can help you to make the most of your home office.
---
1. Desk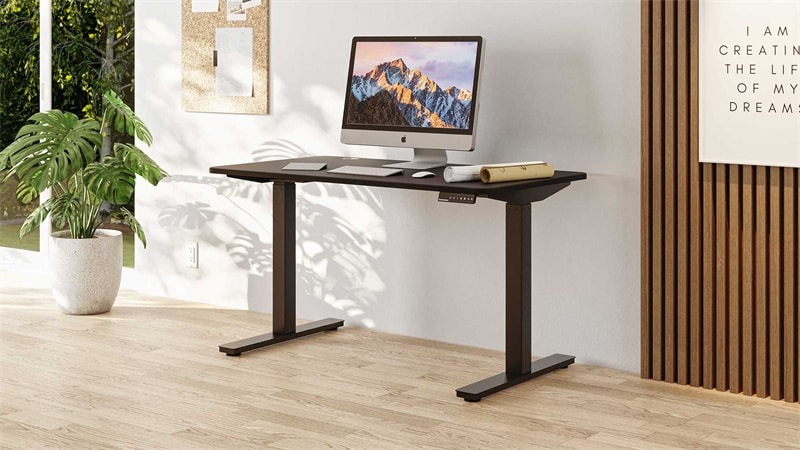 There is no doubt that having a desk in your home office can help you to become more productive. Not only does it provide you with a space to work, but it also allows you to store all of your necessary office supplies within easy reach. This means that you won't have to waste time searching for things when you need them, and you will be able to work more quickly and efficiently.
You find different kinds of home office desks at Desky, they have a variety of options for you. However, it is important that you pick a desk that can suit your needs, has plenty of storage space for all your office essentials, and looks good.
---
2. Chair
Another thing that you need in order to increase your productivity is a comfortable chair. Being uncomfortable when sitting at the desk can not only cause you to feel uncomfortable and stressed, but it can also lead to health problems in the long run.
Make sure that your chair is adjustable so that you can find the perfect position for working, and choose one that is comfortable to sit in for extended periods of time.
---
3. Computer
A computer is a must-have for any home office. It can help you stay organized and productive. You can use it to keep track of your to-do list, calendar, and deadlines. It can also be used to create documents and presentations. There are many different software programs that can help you be more productive, such as word processors, spreadsheet programs, and presentation software.
If you don't have a computer, you can purchase one for a relatively low price. You can also consider purchasing a laptop, which is portable so you can take it with you wherever you go. Make sure to get a computer that has enough processing power and memory to handle the tasks you need it to complete.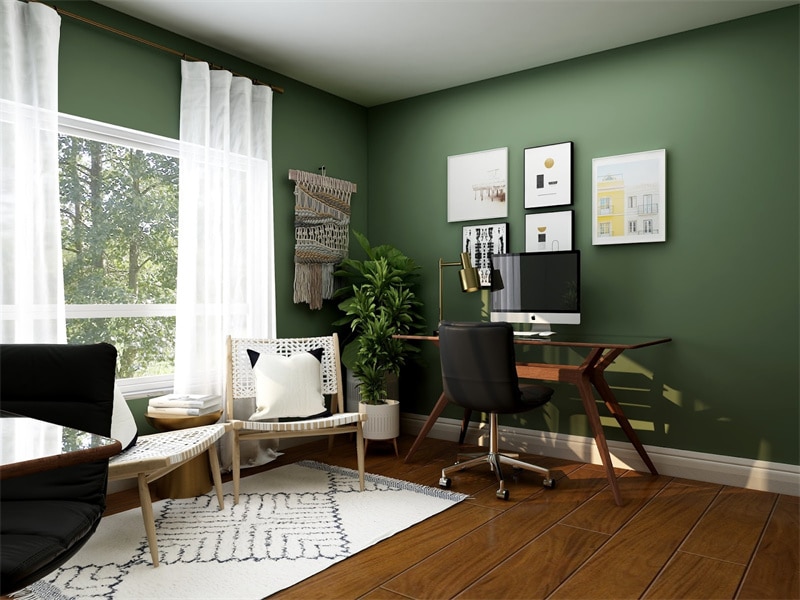 ---
4. Printer
A printer is another essential item for any home office. A printer can be used to print documents, photos, and flyers. It can also be used to create labels and signs. There are many different types of printers available, and there are also many different types of ink and toner cartridges.
The type of cartridge you choose will depend on your budget and what you need the printer for. There are affordable cartridge options available, but if you have a limited budget you might want to go with a more basic model.
---
5. Bluetooth speakers
Having a Bluetooth speaker in your home office can really help you to become more productive. With the ability to take calls and listen to music without having to fumble with cords, you can stay focused on your work.
Plus, when you need a break, you can easily relax with some music playing in the background. Choose a speaker that has good sound quality and has a range that will allow you to roam around the house without losing connection.
In addition, there are some speakers that plug into your computer so you can listen to music on your breaks as well as through your phone for hands-free calls. When choosing a speaker, look for one with a rechargeable battery so it won't take up extra space on your desk.
---
6. Notepad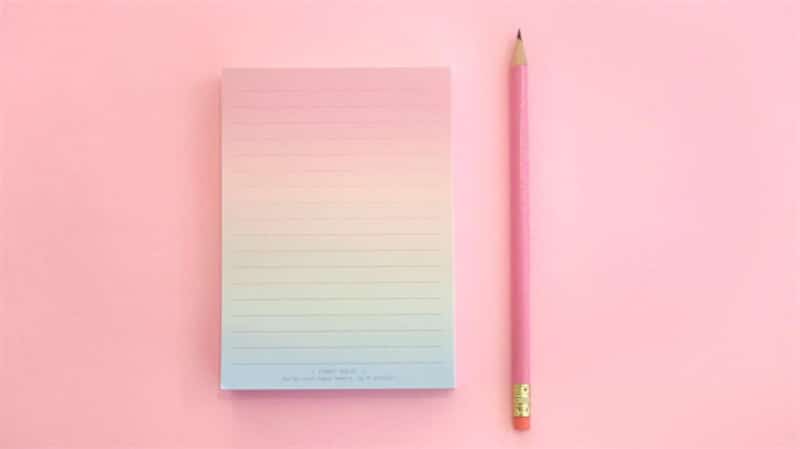 A notepad is a great way to take quick notes and to-do lists. Having a notepad in your office can help you stay organized and be more productive. You can use a notepad to write down ideas, brainstorm solutions to problems, make lists of things to do, and more.
This allows you to write out your thoughts in more detail and makes it easy to refer back to them later. Plus, you can carry them around with you and jot down ideas or to-do lists when they come to mind.
---
7. Water bottle and coffee mug
On the top of the list is a bottle of water and a coffee mug. Not only do they look professional in your home office, but having them can help you become more productive too. They just focus on getting something done.
What makes these two items helpful? It's because if you are thirsty or feeling hungry, then it's time for a break. A quick five-minute break can make you more productive by re-energizing your body and mind. Also, having a water bottle with you makes it easy to remember to drink water as opposed to other kinds of beverages such as soda pop or energy drinks.
---
8. Water bottle and coffee mug
While you are working, you will need to stay hydrated. Having a water bottle close by is essential. You may also want to have a coffee mug for those times when you need an extra boost of caffeine to get you through the day.
---
9. Pens and Pen Pot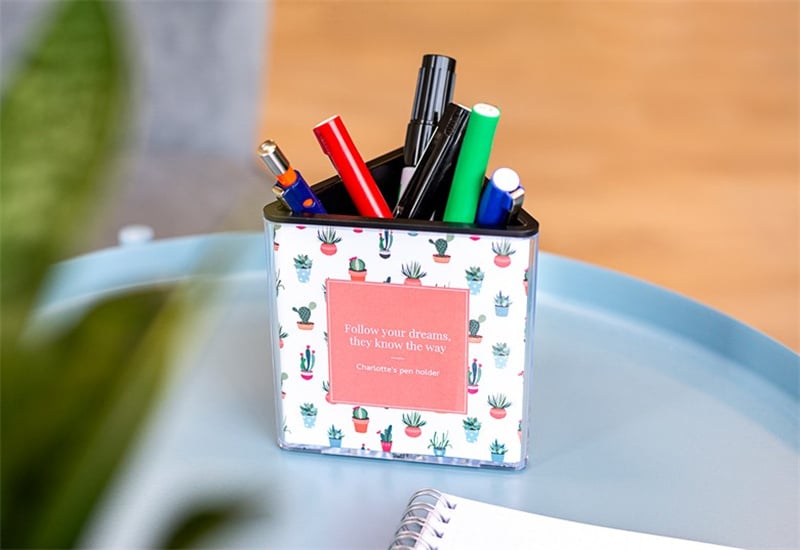 One of the many reasons why pens are so useful is that they can be an effective reminder for you to take a break because when your pens run out of ink, it means it's time for you to take a break. Another thing about pens is that there are times when you need to make corrections and it helps if you have a pen nearby. As for the pen pot, it's an ideal way of organizing your pens in one place instead of having one laying around and causing clutter.
---
10. Post-It Notes and A Big Whiteboard
Having a big whiteboard is especially useful in times when you want to create a to-do list. For instance, you want to leave your house in 15 minutes but you can't remember if you've put the dishwasher on during the night; then what you can do is write it down on the whiteboard.
Doing so will help keep your mind free from clutter so that it doesn't get distracted when trying to focus on more important tasks. As for the post-it notes, they can be helpful for taking quick notes without having to search for a piece of paper and a pen.
---
11. File cabinet
If you do work from home, then having a file cabinet will help you become more productive. For instance, if you use Google Drive to store all of your documents, it can be quite messy when trying to find what you're looking for. To avoid this problem, all you need to do is create different folders in the file cabinet based on the type of document that it is.
For example, you can have a folder for 'Marketing', 'Finance' and 'Human Resources'. This way, everything will be in one place and it'll be much easier for you to find what you're looking for.
Having a home office is becoming more and more popular these days, especially with the rising costs of rent in some parts of the world. It helps you save money for things that are more important, such as bills and groceries, while also giving you more flexibility when it comes to your schedule. If you have a home office that is organized properly, then it'll help increase your productivity, especially with these items.