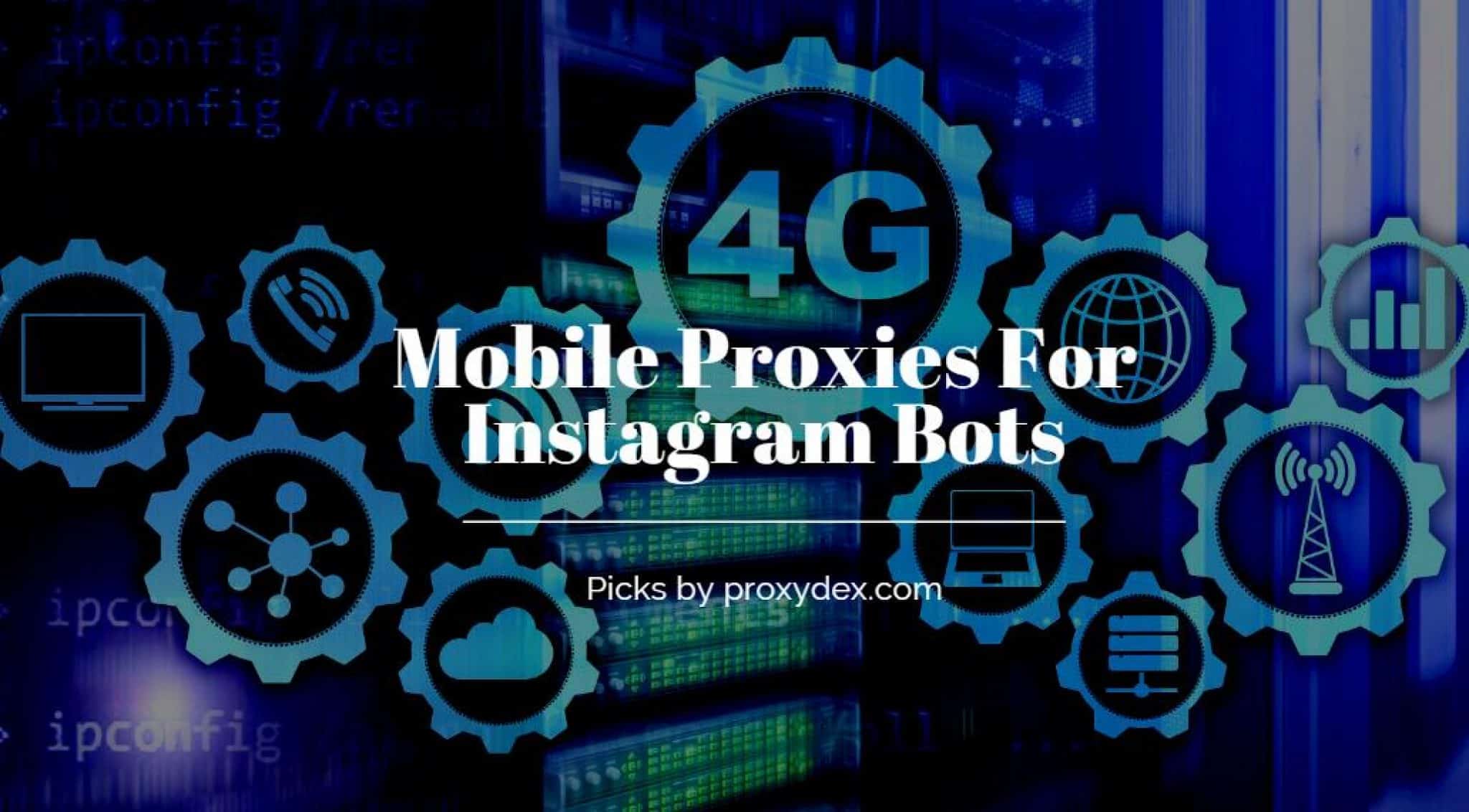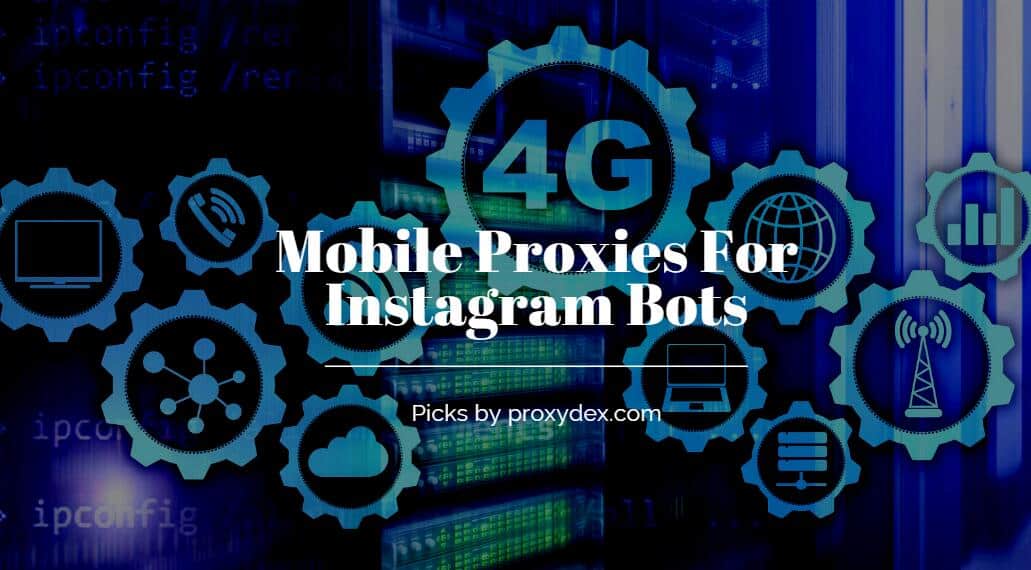 Ever since Instagram automation and bots have hit the market, The need for better proxies has increased progressively. People who run marketing businesses on social media platforms like Instagram need the best proxies to make their Instagram profiles more engaging to other Instagram users.
That requires setting up multiple accounts and attaching them on Instagram automation software like Jarvee which automatically likes, Follows and Unfollows users among other things which bring fruitful user engagement on their profiles.
The most common proxies that have been used with Instagram automation are datacentre proxies. That is because these proxies are really fast and are really easy to get on the internet. However, Recently Instagram has increasingly IP blocked the profiles using common datacentre proxies. And why wouldn't they?
Datacentre proxies are relatively easier to spot, and easier to ban as well. Since these datacentre proxies are not owned by the person using them, Instagram can IP block anyone using datacentre proxies by verifying the ownership of an IP address.
That is exactly where mobile proxies come into play. Don't know about mobile/4g proxies? Keep reading to find out!
---
What are Mobile/4G Proxies?
In a nutshell, Mobile proxies are the type of proxies that uses mobile IP addresses to mask the original IP of the user. Mobile proxies work in a similar way as residential proxies, consisting of a whole pool of IPs. However, You can choose the IP's to be static to avoid getting IP blocks on Instagram.
Mobile Proxies consist of single IP addresses that are taken from mobile operators like T-Mobile, Vodafone, etc. In the case of 4g proxies, That's just another name for mobile proxies. The only difference is that these proxies use 4g IP addresses from mobile ISP's. 4g proxies are really hot in the market as they provide better anonymity and better usage.
Related: How Mobile Proxy Services get the Mobile IPs?
---
Why Mobile Proxies?
When it comes to Instagram automation, Mobile proxies may, in fact, be more reliable to you than datacentre proxies. If you're using mobile proxies for your Instagram automation, You may as well have a lesser chance of getting an IP block as compared to when you're using a datacentre proxy.
There are various reasons for this. First of all, Mobile proxies have a real ISP backing them up, similar to a residential IP address. The only difference here is that the ISP is the mobile carrier, not an internet company. This means that when you're using mobile proxies, You appear as a real user to Instagram and not some dummy with a proxy. Thus mobile proxies offer better anonymity in this case.
Secondly, If you're using a datacentre proxy, You can get banned even if another person using a datacentre proxy is on the same subnet as you are is banned too. In this way, If social media platforms like Instagram stumble upon a proxy IP block, They can ban all of the proxy IP related to the same subnet. So even if you're not doing anything wrong, you can end up with a big IP block.
In this case, Mobile proxies offer better protection than datacentre proxies. You see, Social networks like Instagram do not tend to block IP's from a mobile IP pool as it will result in a loss of real audience as well. This is because the ISP of the mobile proxy holders is the same as the people who are not using the proxy, and that is the mobile carrier. Thus in this way, Mobile proxies have a really rare chance to receive an IP block from a social media platform.
Hence mobile proxies are superior to datacentre proxies in this particular situation!
---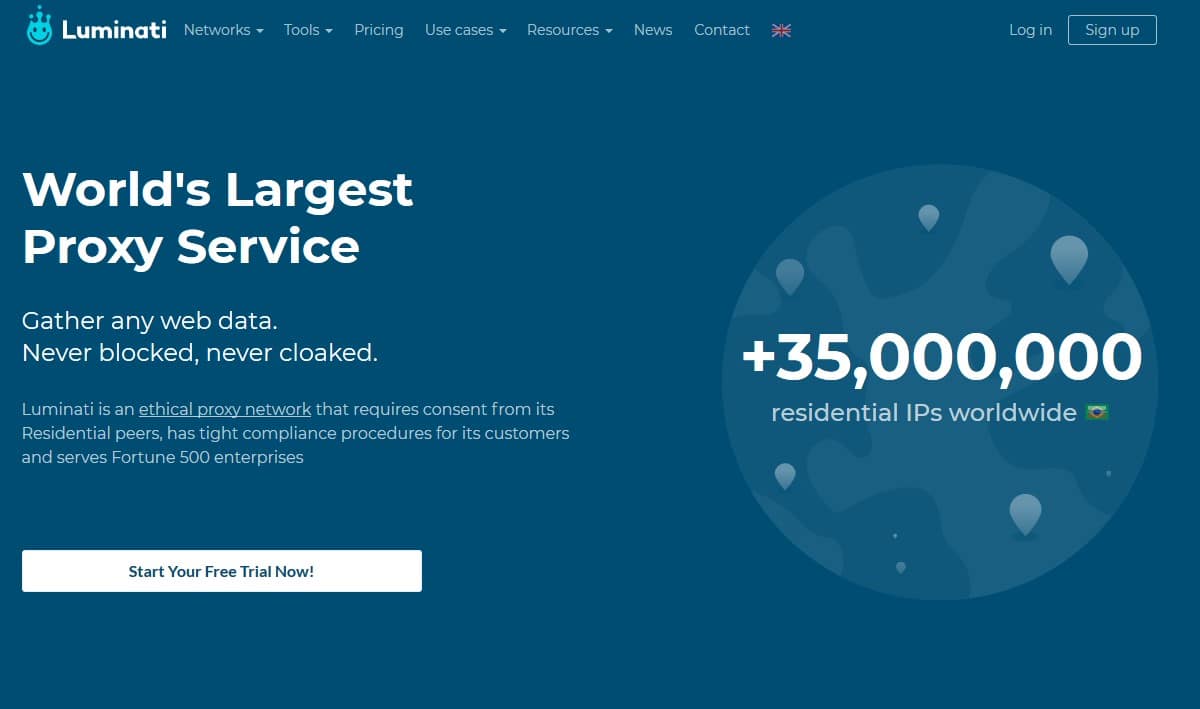 Luminati.io is one of the biggest proxy selling services in the world. Not only do they provide the best residential proxies, but they have also excelled in the quality of the mobile proxies that they provide as well. Since mobile proxies are better for Instagram automation than datacentre proxies, Luminati is the best choice to get the best mobile proxies.
Luminati holds the world's largest mobile IP pool and you have full control over the proxies that buy. You can either have a back connect proxy or you can stick to a dedicated IP for those longer sessions.
Luminati is offering unlimited bandwidth on their mobile proxies, A chrome extension to connect to the 4g proxies as well as a proxy manager to keep all of your proxies in one place.
The best thing about Luminati is that they are providing a 7-day free trial on their 4g proxies, which you can use to test the proxies firsthand before paying for those proxies. Check out their mobile proxies at https://luminati.io/proxy-networks/mobile-ips.
Read Our Full Review of Luminati Proxy Here.
---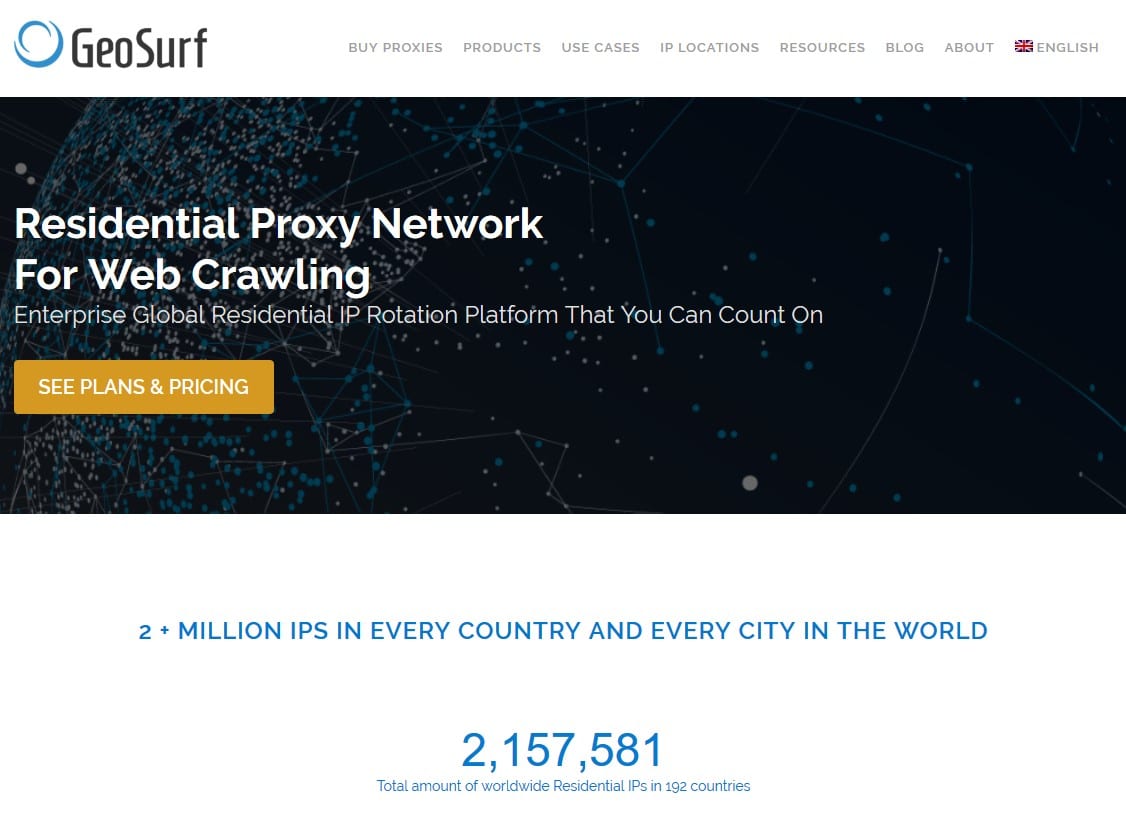 Geosurf is one of the best and leading proxy providers on the internet. Geosurf is one of the most widely used proxy services in the world. Although they are mainly known for the VPN and other security services, Their residential proxies are some of the most secure and safest forms of proxies on the internet. Geosurf is an elite proxy providing service which provides solutions like VPN's, Residential IP address, and more.
Not only do they provide residential proxies, They have a great mobile VPN service that you can use for your Instagram automation. Geosurf is providing more than 120 locations for their mobile VPN service.
Using their mobile VPN, you can mask the entire IP address of your mobile device, and not mention, These VPN's are extremely fast and acts as a tunnel through which all of your requests go.
Although the price of these VPN's are quite expensive, Their quality tops it all. Check out more of their packages at https://www.geosurf.com/products/mobile-vpn/
Read Our Full Review of Geosurf Proxy Here.
---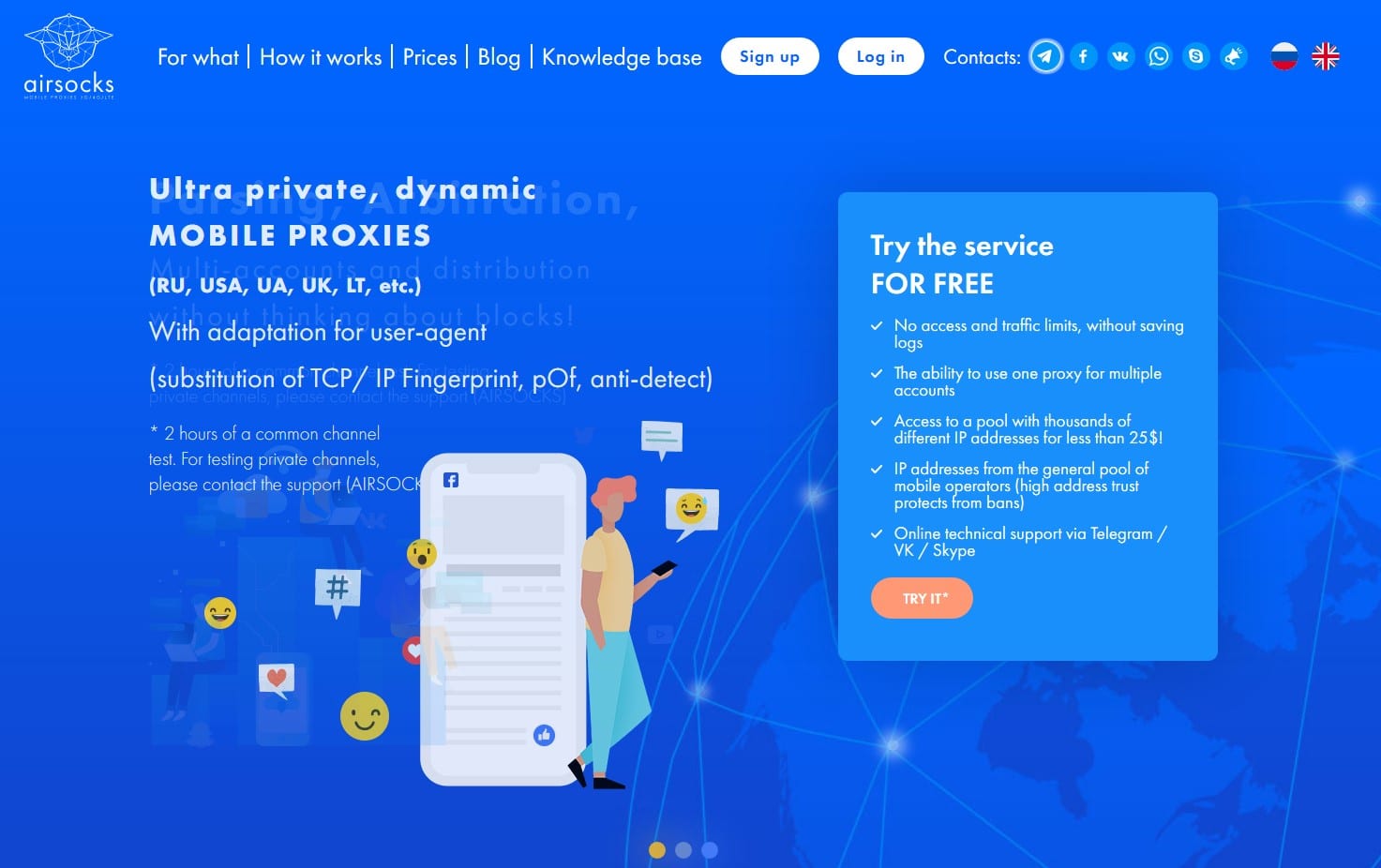 AirSocks is yet another mobile proxy selling service that is quite famous on the internet. Airsocks provides the best proxies with IP pools of thousands of IP's at the cheapest prices.
AirSocks provides unlimited bandwidth on their proxies. Their service is mostly based for SEO and marketers. Their proxies are compatible with a lot of mobile phone operators and provide mobile proxies for more than 6 countries.
If you want to buy US mobile proxies, The smallest proxy package starts from $110, which gives you access to thousands of IP's which have a high trust factor and are difficult to ban. Thus these are a viable option for using them on Instagram.
---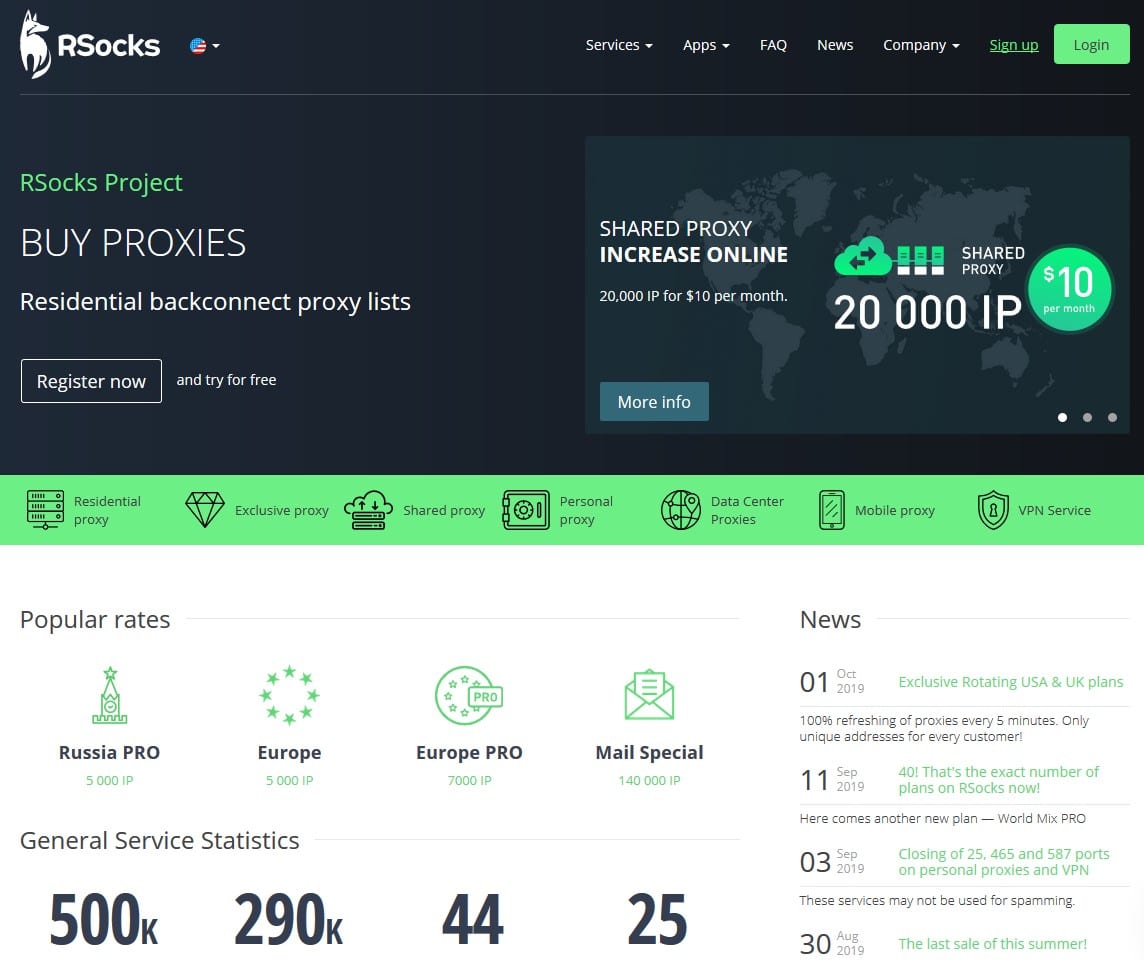 rsocks.net is a Residential as well as a Datacentre proxy provider that introduced itself to the internet back in 2016. It is a relatively new proxy service but has shown incredible growth since the time of its foundation. rsocks.net offers both Residential Proxies on their website as well as Exclusive proxies, which is the name of dedicated proxies on their website. They are also offering a VPN service that proxies better and safe usage of the internet and is relatively more secure than Proxies. In addition to residential and other proxies, They are also providing mobile proxies, which is what we'll be discussing today.
rsocks.net provide mobile IP's from a couple of famous mobile carriers from around the world. However, If your carrier is not mentioned there, You can also send them a request and they'll look up for IP's from your carrier as well.
For $200 a month, rsocks.net will provide you with mobile proxies with hundreds of IP's in their IP pool and a 4GB bandwidth limit. You can also request for additional bandwidth if you run out of your limit.
---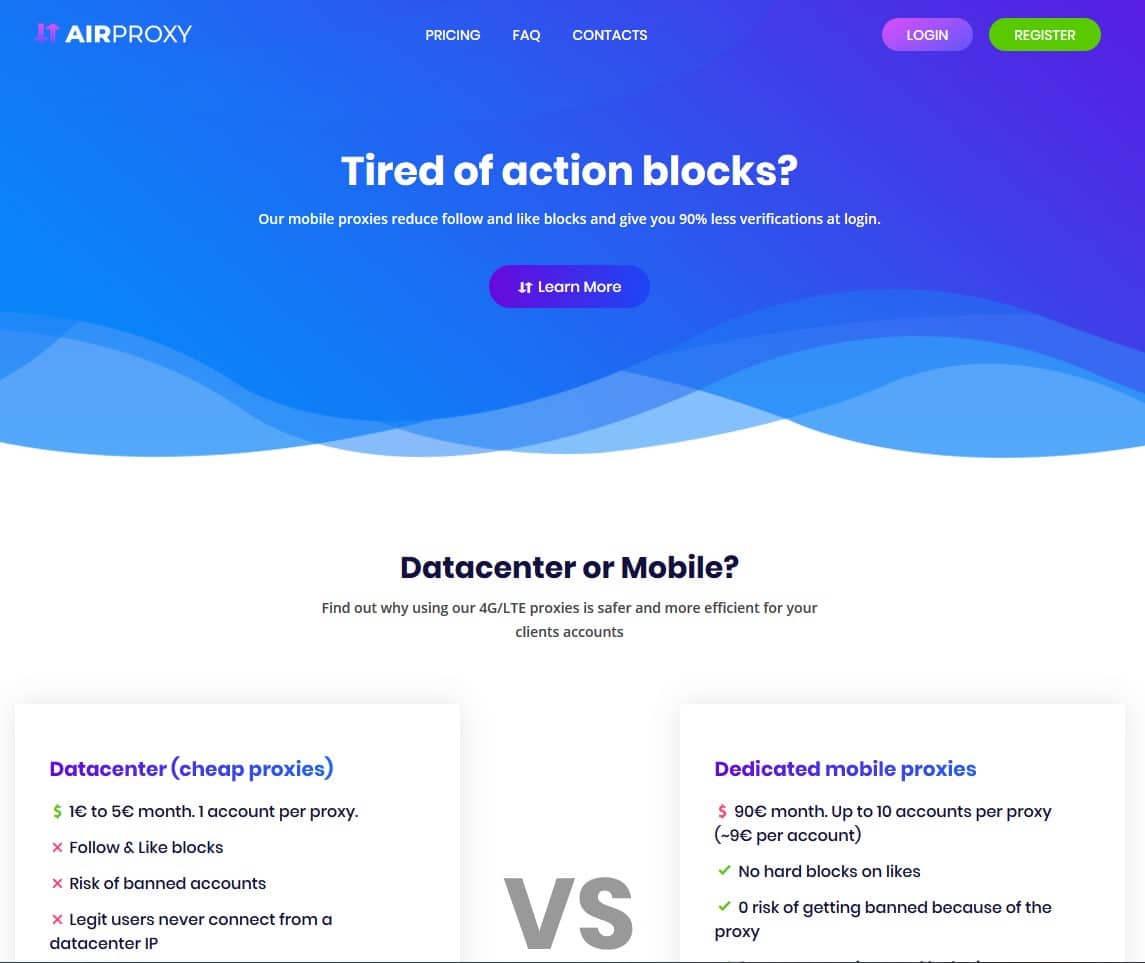 AirProxy is an Exclusive mobile proxy selling service that only sells proxies that are specifically made to be used on Instagram. They provide mobile proxies from Vodafone, but if you have a different mobile carrier, You can send them a message.
With their mobile proxies, You can use up to 10 Instagram accounts per proxy, and they have a really quick and Instant proxy delivery after payment. Currently, They only provide IP locations from Italy, However, new locations are expected to up in the near future.
For 90 euros a month, You can get their mobile proxies with a lot of features and benefits like 0% banning chance, Changeable IP and more.