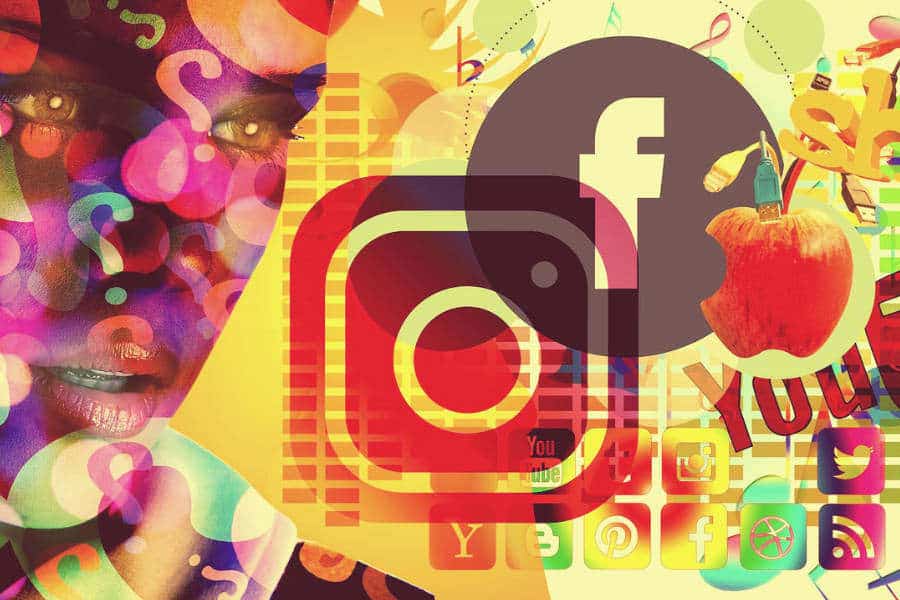 Proxies have become an integral part of internet surfing tools nowadays because they enable you to surf in an anonymous manner. The internet usually makes the private information public very easily and generally the proxies help you to maintain close anonymity while surfing.
If we want to protect our privacy on the internet domain, or if we try to market products, and manage our social campaigns on Facebook, Twitter, or other social networking sites, then we can use the proxies like SSLPrivateProxy, or MyPrivateProxy to get the desired benefits.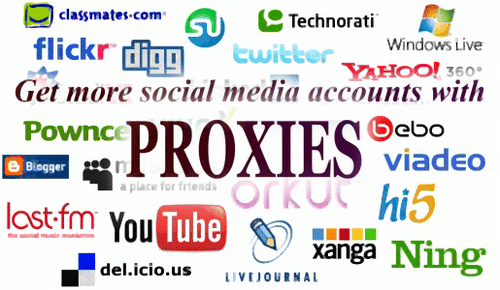 There are several advantages offered by social media proxies. The market trends now show proxies for social media marketing can also be used to unblock Facebook, Twitter or even YouTube. Here some of the best proxies for social media marketing are described in details:
---
How Can Social Media Proxies be Advantageous to You?
1

The best proxies for social media marketing can help you in the following ways:
It can help you to market your online business, including educational or FMCG products
It can increase the traffic rate to your particular website
You can promote and restructure your business and enterprise by sharing content on the social media platforms like Facebook, Instagram, YouTube and Twitter
 You can reach around to the potential target customers through the proxy servers for social media marketing
The fan base and the Facebook page likes increase the chances of getting the desired group of customers for your products or service.
The nature and richness of the content that you wish to promote
The exact location, and the target audience where the content will reach
 The validity of the proxies, and for how long they can be used
 The monthly or yearly subscription fees for getting marketing benefits through social media.
3

SSLPrivateProxy is a company which can be accessed in order to get the following benefits:

 It is a dedicated service provider, and as long as you pay the subscription fee, your proxies will be generated
They can give you multiple proxy identification numbers and identities for assessing the market and channelize sales through the social media network
 Customized video and audio references are available for getting bigger and better benefits. In fact, you can also market your proxy company on the Facebook or Twitter page, and get it liked by many
 This server can give you the benefit of more than 1000 proxies.
Several proxy service, such as Proxy-N-Vpn or Buyproxies are also effective sites for social media marketing. In Buy Proxies, there is no restriction on buying proxies if you are a registered customer, and especially if you want to buy unlimited proxies for social media links. Special add-ons or software up-gradation can be done with the use of these proxy servers.
---
Best Social Media Marketing Proxies
Residential Proxies
RANK
PROXY PROVIDER
PRICE(Monthly)
FEATURES
LINK

1

$500 – 40GB

Worldwide location
72+ million IPs
Excellent speed

2

$75 – 5GB – 300 Ports

Detailed Geo-targeting
8.5+ million IPs
Dual authentication

3

$75 – 5GB

195+ locations
40+ million IPs
Unlimited threads
Private Proxies
RANK
PROXY PROVIDER
PRICE (MONTHLY)
FEATURES
LINK
1

$2.49 – 1 Proxy

$23.70 – 10 Proxies

$87.50 – 50 Proxies

Multiple Cities/Subnets
No program restrictions
Monthly Randomize-Yes

2

$150 – 50 Proxies

$300 – 100 Proxies

$900 – 300 Proxies

Cheap dedicated Proxies
No program restrictions
Great and fast support

3

€89.00 – 1 proxy (UK)

€119.00 – 1 proxy (New York)

€89.00 – 1 proxy (Germany)

5G & 4G mobile private proxies
Made for social media automation
Trusted IP address