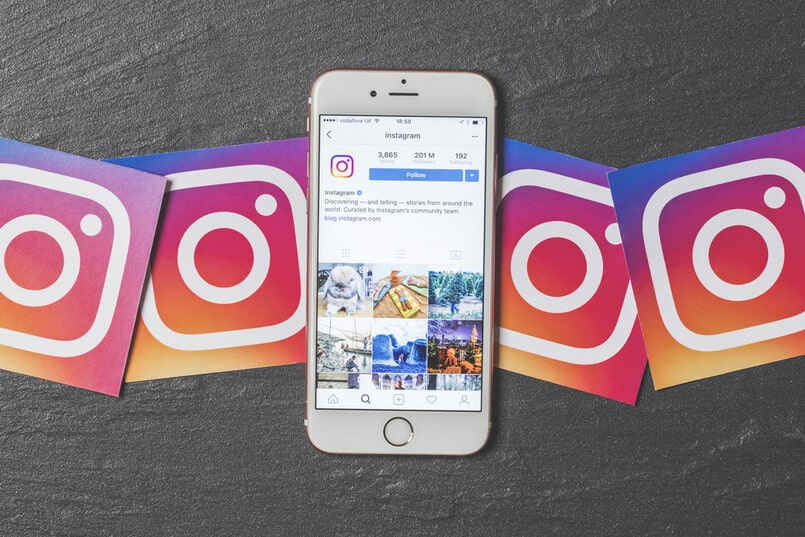 Ever since Instagram proxies have hit the market, User engagement on Instagram profiles has been generally increasing. Since these proxies are really hot in the market and can really help elevate your marketing business on Instagram, It is effective and necessary for you to know everything about these and how you can use them for your benefit.
That is why today we have put together the ultimate guide to use Instagram proxies so that you can get the maximum out of them!
Note:
Some Instagram bots or
automation tools like Inflact
 that No need to use proxies!
Those web-based IG automation tools, already alled the proxy or VPN for your accounts! Mainly software type of bots need to buy IG proxies, and you need to learn what's it is, Which one works!
---
What is an Instagram Proxy?
Instagram proxies are those private proxies that are specifically made to be used on Instagram and Instagram only. These are the proxies that can be used to create multiple accounts on Instagram to run your marketing campaign.
An important point that most people miss is that Instagram proxies are different from dedicated proxies. This means that the proxies that receive for Instagram are completely fresh and new. The dedicated proxies that are made for Instagram are created with virgin IP's, which are the IP's which have never been used on Instagram before. These IP's are essential if you're gonna be using for on Instagram.
---
What Do Instagram Proxies Do?
If you're just a normal person using a single account on Instagram, you don't need an Instagram proxy at all – Unless you just wanna try it for fun. For a single account, you don't really have to use any type of Instagram Proxy.
However, If you're using multiple accounts on Instagram or if you're using Instagram automation software (bot) to increase user-engagement, You will have to set up each of your accounts with a distinct proxy to avoid getting your account suspended.
Instagram proxies have become an essential part of people who have a marketing business on Instagram, Social media influencers and Market analysts. Without using Instagram proxies, Creating multiple accounts and setting your account up with bots can be very dangerous as Instagram can easily connect the dots and find out that you're using organic growth services to boost your Instagram following and will ban your account immediately, Regardless of how famous you are on Instagram.
---
Where to Get Proxies for Instagram
In this age where we're surrounded by the internet, Getting proxies that you wanna use on Instagram is relatively easy. There are a lot of proxy selling services that provide the best proxies that you can use for your Instagram automation. However, you should always check the authenticity of the proxy selling services before buying proxies. Instagram proxies always have virgin IPs, Which are the IP addresses that have never been used on the internet. These proxies guarantee your connectivity to Instagram, which is the sole difference between a simple private proxy and an Instagram proxy.
There are two types of proxies that you need to look out for as these are the best for using for your Instagram automation. These proxies are Dedicated Proxies, Residential Proxies, and Mobile Proxies. These proxies are the best when it comes to creating multiple accounts on Instagram and allow you to use Instagram without getting an IP or account block.
---
Mobile Proxies for Instagram
Mobile proxies are the type of proxies that uses mobile IP addresses to mask the original IP of the user. Mobile proxies work in a similar way as residential proxies, consisting of a whole pool of IP's. However, you can choose the IP's to be static to avoid getting IP blocks on Instagram.
Mobile Proxies consist of single IP addresses that are taken from mobile operators like T-Mobile, Vodafone, etc.
When it comes to Instagram automation or botting, Mobile proxies can prove to be more valuable as compared to dedicated proxies. Mobile proxies have a real ISP backing them up, similar to a residential IP address. The only difference here is that the ISP is the mobile carrier, not an internet company. This means that when you're using mobile proxies, You appear as a real user to Instagram and not some dummy with a proxy. Thus mobile proxies offer better anonymity in this case.
Moreover, Datacentre or Private proxies sometimes share the same subnet as some of the other proxies. If Instagram proceeds to block a whole subnet, You can end up with useless proxies even if you haven't done anything wrong. That is where mobile proxies are superior to datacentre proxies, as mobile proxies rarely get blocked due to a lot of real users sharing the same ISP as the mobile proxy. Hence mobile proxies are more valuable for being used on Instagram as compared to datacentre proxies.
Mobile proxies are rarely sold by proxy selling services, but there are quite a few options on the internet. The following are a couple of best proxy selling services to buy mobile proxies from.
---
Dedicated Proxies For Instagram
Dedicated proxies for Instagram are those private proxies that are specifically made to be used on Instagram, as mentioned before. These proxies are the best when it comes to using on Instagram. Since these are private proxies, you have full control over these proxies and you can do whatever you want with them.
These proxies have a single sticky IP address, unlike residential IP proxies, Thus making them perfect to be used for Instagram automation.
Instagram proxies that are sold by proxy selling services are usually HTTP proxies, hence they can also be used on other websites or basic surfing as well. But you shouldn't play with it too much because in case the proxy IP is blocked by a different website, you won't be able to use it anywhere.
There are a lot of proxy selling services that sell the best Instagram services on the internet. However, Some are better than the rest. The following are the proxy providers that you should consider buying Instagram private proxies from.
---
Residential Proxies For Instagram
Instagram can only allow you to log in three accounts at a given time. Managing more accounts from different locations could lead to your accounts being banned. Residential proxies have IP addresses that are provided by Internet Service Providers. They are reliable and legitimate. The proxies offer high anonymity and less likelihood of being blocked.
A residential proxy allows you to access the internet using a real IP address. Therefore, the Instagram server receives your request from a real person. The IP addresses of a residential proxy are attached to a physical location. Whenever you search the internet, the website you are searching for receives the request from an actual residential place.
The proxy routes internet traffic through a proxy server that acts as a gateway. The server assigns each request a different IP address. These IP addresses belong to real devices. Using a residential proxy can help you manage multiple Instagram accounts from different locations. You are sure that each account is isolated, and they are unlikely to be detected.
Residential proxies change your IP address every time you send a request to the Instagram server. You can use sticky IP when creating new Instagram accounts. The proxies provide security and privacy when you are using your Instagram accounts. You can use Instagram automation bots without being detected. Using Residential proxy for Instagram automation will help you to achieve localization. Therefore, you can target people from a particular country.
With so much to choose from in the market, we've selected three of the best Residential Proxies providers for you:
---
Frequently Asked Questions
Should I use free proxies for Instagram?
No. Free proxies do not guarantee your connectivity to Instagram which can result in your account getting suspended. So using free proxies for Instagram is a big no-no.
---
Did will share proxies work on Instagram?
No. As the name suggests, Shared proxies are shared between a number of users depending upon the proxy service. If you use a shared proxy, Instagram will find this activity suspicious and will result in your account getting suspended.
---
How many Instagram accounts should I set up per proxy?
To maximize the positive experience with the proxies and minimizing the probability of any of your account getting suspended, We suggest you use one account per proxy. The reason for that is because if you're using 2 – 3 accounts per proxy and that proxy gets banned, All of your accounts will be rendered useless as well. So for an optimal experience, Use one account per proxy.
---
How to Avoid Getting Banned on Instagram?
Getting banned on Instagram can be really messy and problematic if you're running a market business on Instagram. Follow the guidelines mentioned below to minimize the risk of getting banned.
Use your own domains
Make your own landing and pre-landing profile pages
Make your accounts manually do not use bots to create accounts
Use authentic proxies. Don't buy cheap proxies from unreliable sources
Use your Instagram account for about two weeks before setting them up with proxies and bots.
---
What Type of Proxies are Instagram Bots Compatible With?
In theory, Almost all of the Instagram bots work with HTTP proxies. And since we're on the same page, All of the Instagram proxies are HTTP proxies. However, there may be some bots that support both socks and HTTP, make sure that your bot supports both proxies to avoid getting compatibility problems.
---