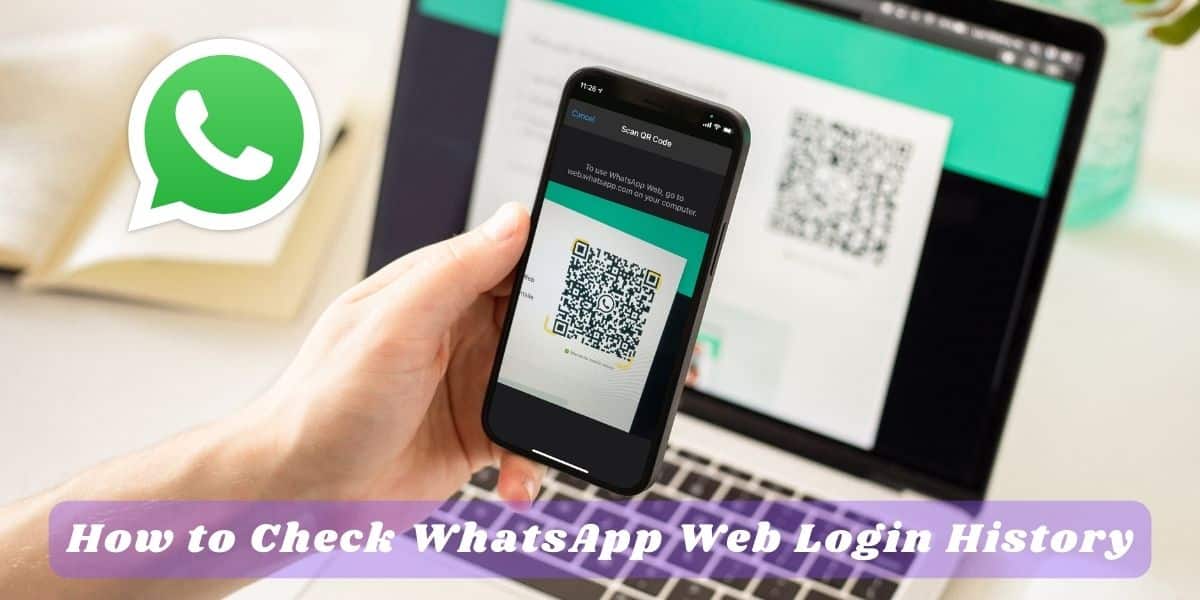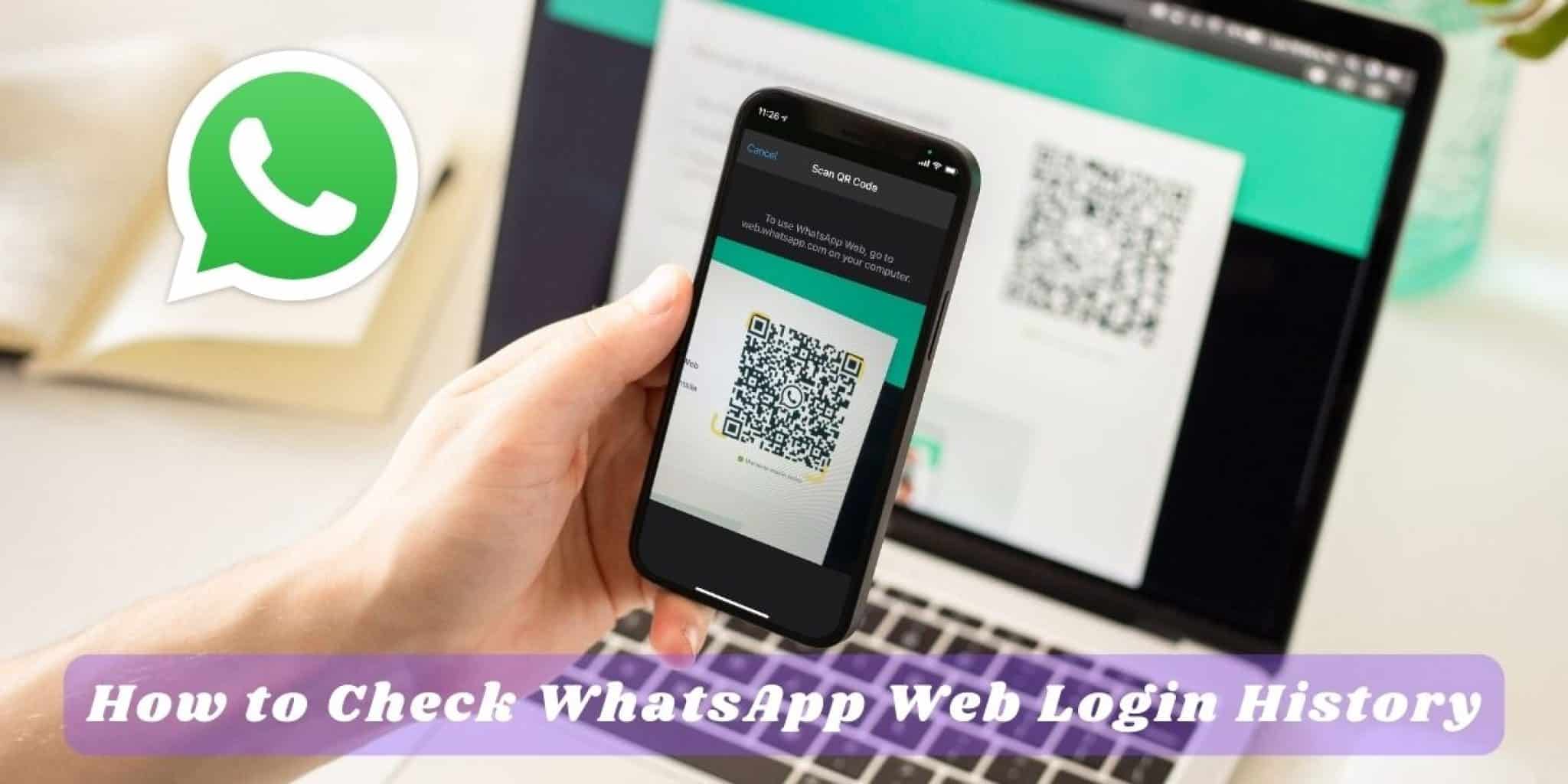 Do you think someone else might be using your WhatsApp? Read on to learn about how to check Whatsaap Web login history.
WhatsApp is one of the most popular messaging apps in the world. It has over 2 billion monthly active users, and it's used by people of all ages across the globe.
Although WhatsApp Web lets you send and receive messages on your desktop, it doesn't actually store your login history in a log file. This can make it difficult to find out exactly when someone accessed WhatsApp on their computer unless you check through your mobile device.
Fortunately, there are a couple of ways to go about the same and get to know the number of times you have logged in to your WhatsApp web.
So, the Whatsaap Web logon history is the number of times you have logged in and out of the app. It can help you track the activity on your account, especially if you suspect someone else is using it without your permission.
How to Check WhatsApp Web Login History?
WhatsApp Web is a web version of WhatsApp for desktop and mobile browsers. Although Whtasaap web allows you to access all your messages and media files from your PC browser or laptop, your WhatsApp app still remains the original link to your account, so to see the WhatsApp web login history, you'll need to:
Step 1: Open the WhatsApp application on your mobile device.
Step 2: Touch the menu button(three dots) on the upper right corner of your WhatsApp chat screen.
Step 3: A new menu will pop up; scroll through for the [Linked Devces] option. Click on it to get the linked devices to your WhatsApp account.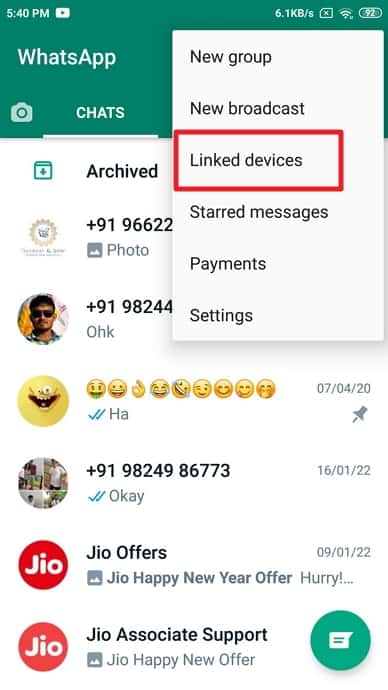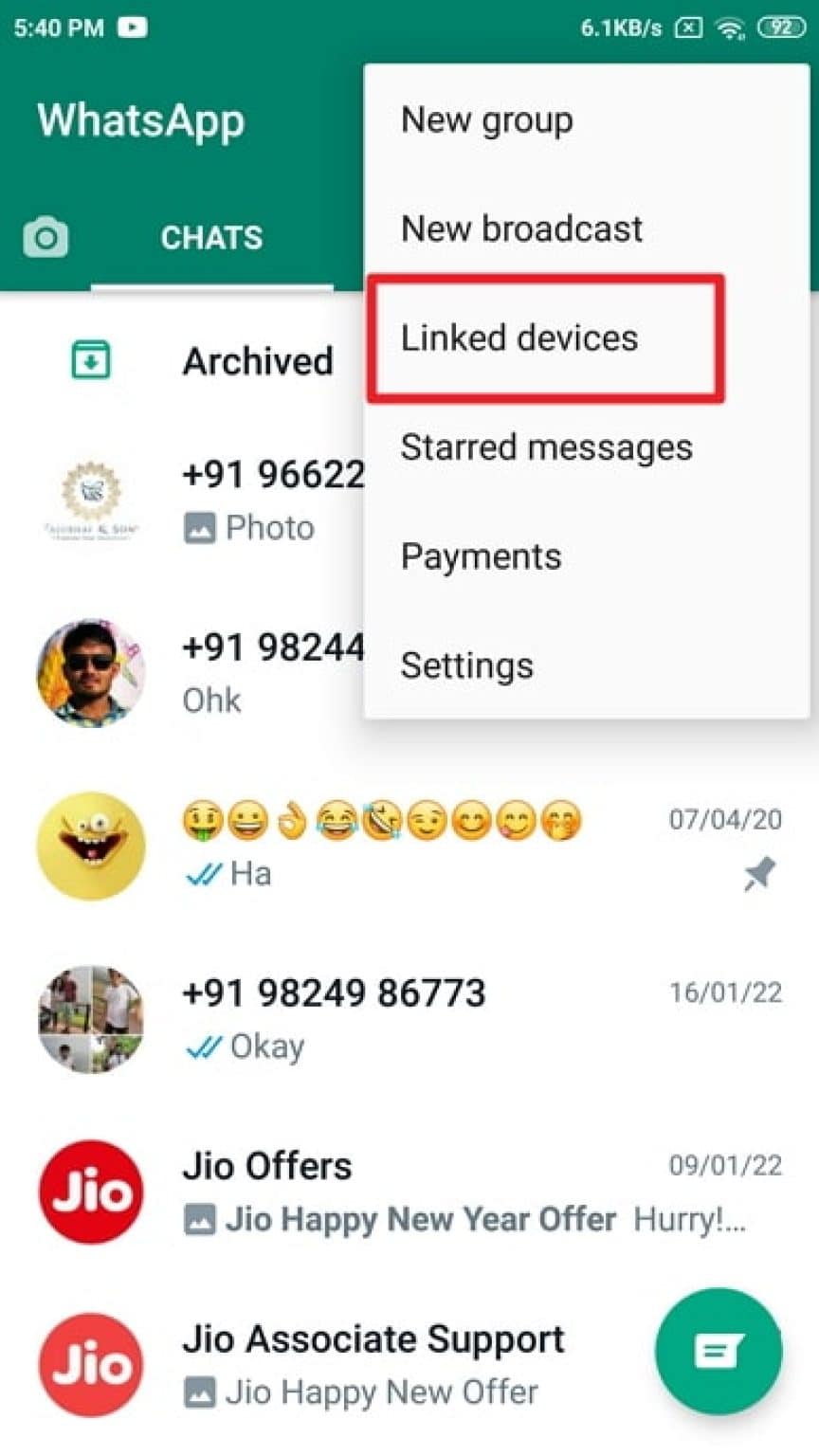 Step 4: You will be redirected to a new page with details on all the linked devices and their activity status based on your WhatsApp web.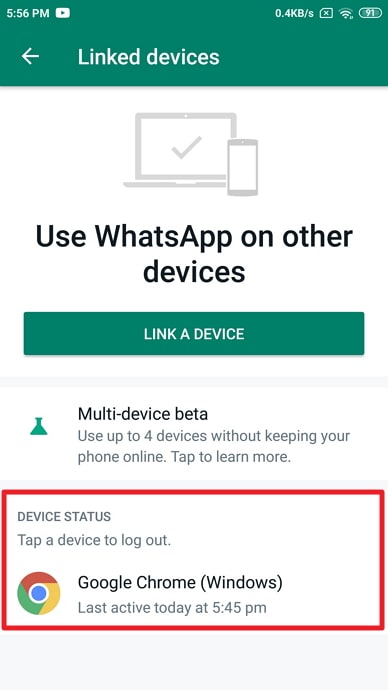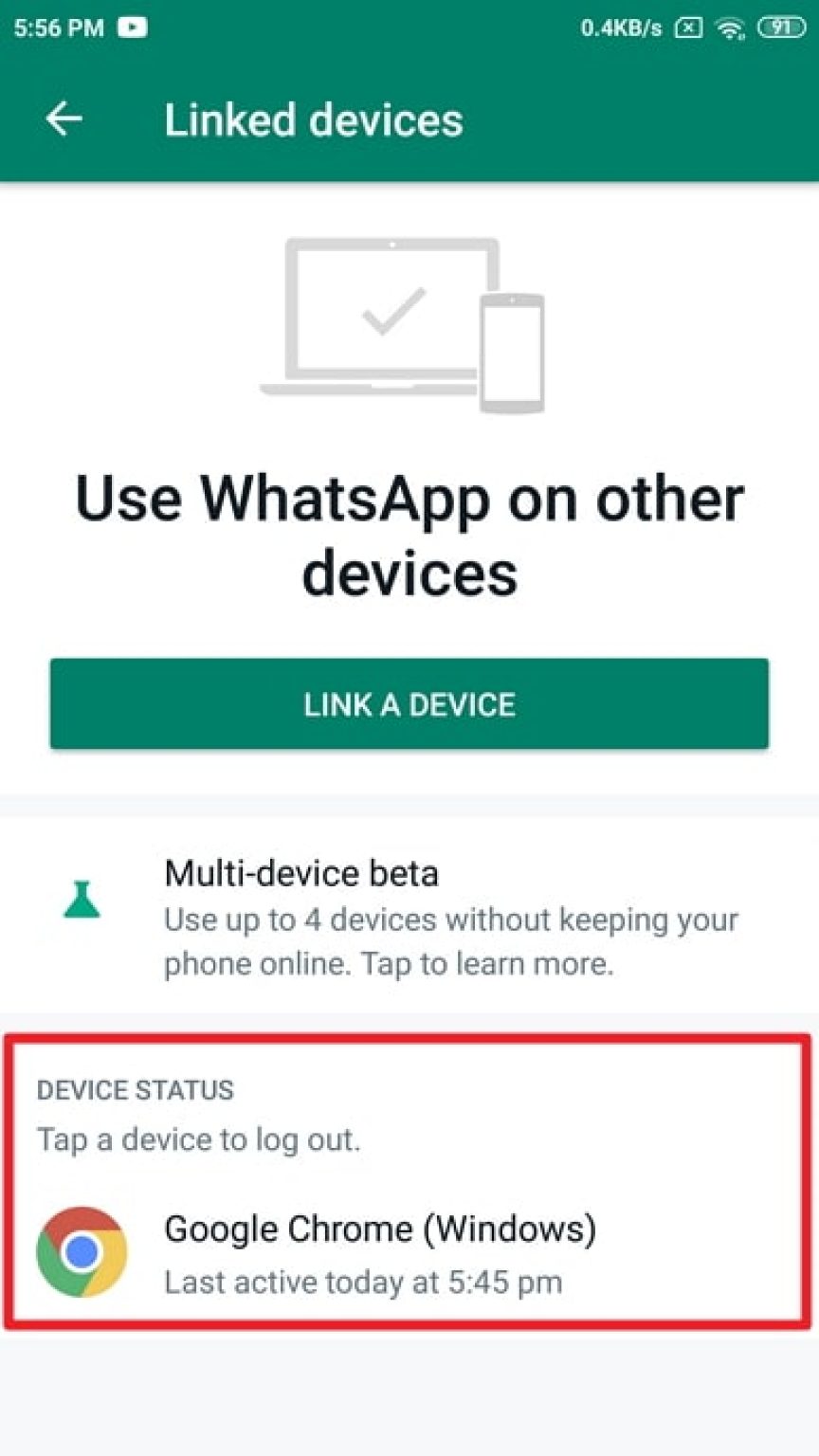 How to Know If Someone Is Using Your WhatsApp?
WhatsApp is a very popular messaging app. For many people, it's the only way to get in touch with others. But that's not all it's used for. Most of us have heard stories about people getting hacked or having their accounts taken over by someone else.
If you're worried that someone may be using your account without your permission, you need to check the notification bar at the top of your phone's screen. If you can't see any computer-like icon, pull down the notification bar for more settings.
If someone is indeed using your WhatsApp currently, you'll see a desktop-like notification stating that [Whatsaap Web is Currently active]. This will mean that someone is using your WhatsApp on their browser.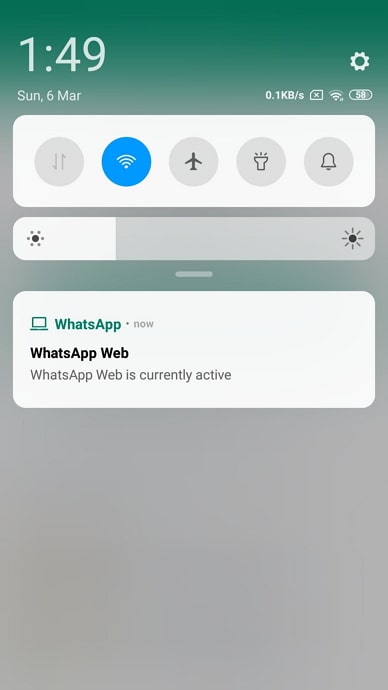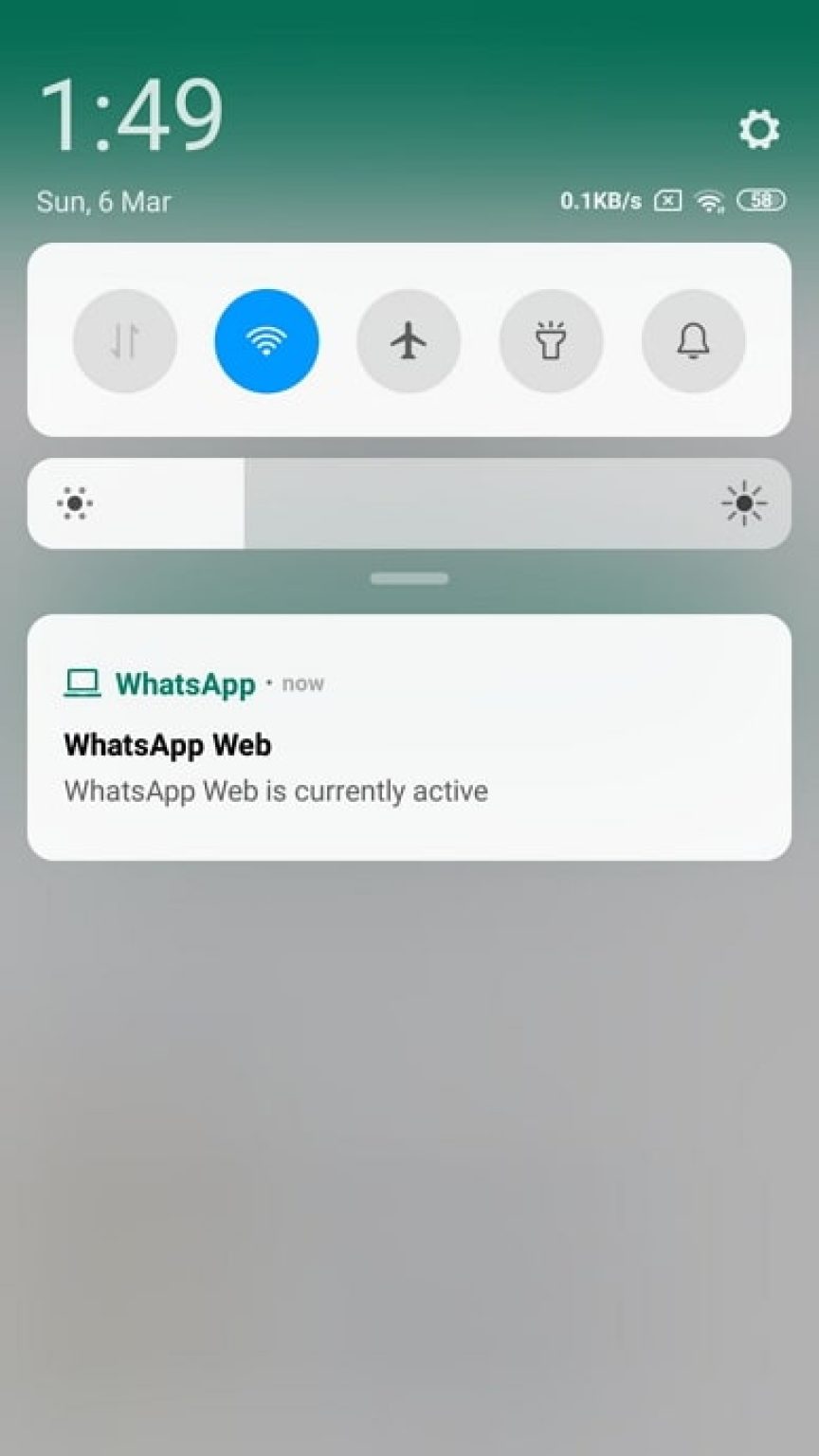 This should, however, not worry you because you can always log this person out from your phone.
How to Logout From WhatsApp?
WhatsApp is one of the most popular messaging apps in the world. It's also one of the most used apps on every smartphone. We all know how important WhatsApp is in our lives and how much time we spend on this app. But there are times when we need to log out from WhatsApp because of some reason.
Whether you have found out someone is using your WhatsApp web from their browser or if you used your WhatsApp elsewhere and forgot to logout, here is how you go about the same:
From Your Phone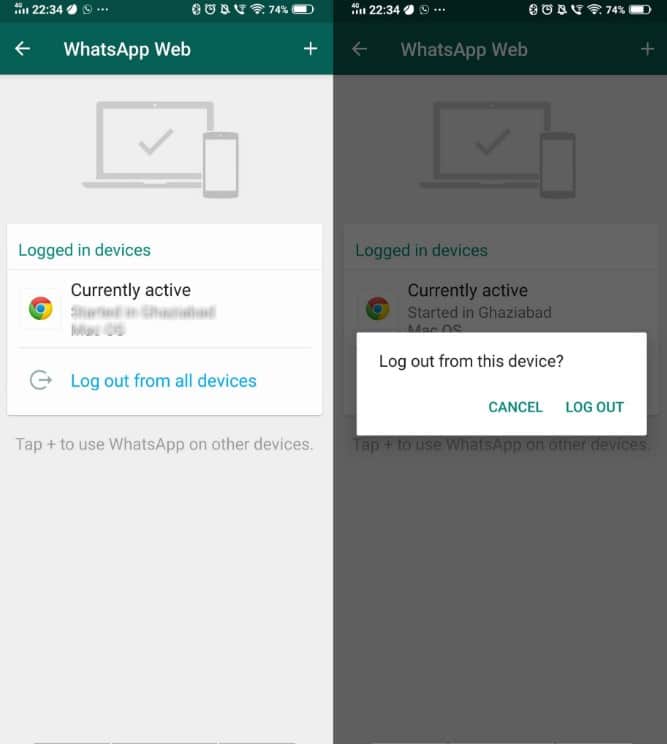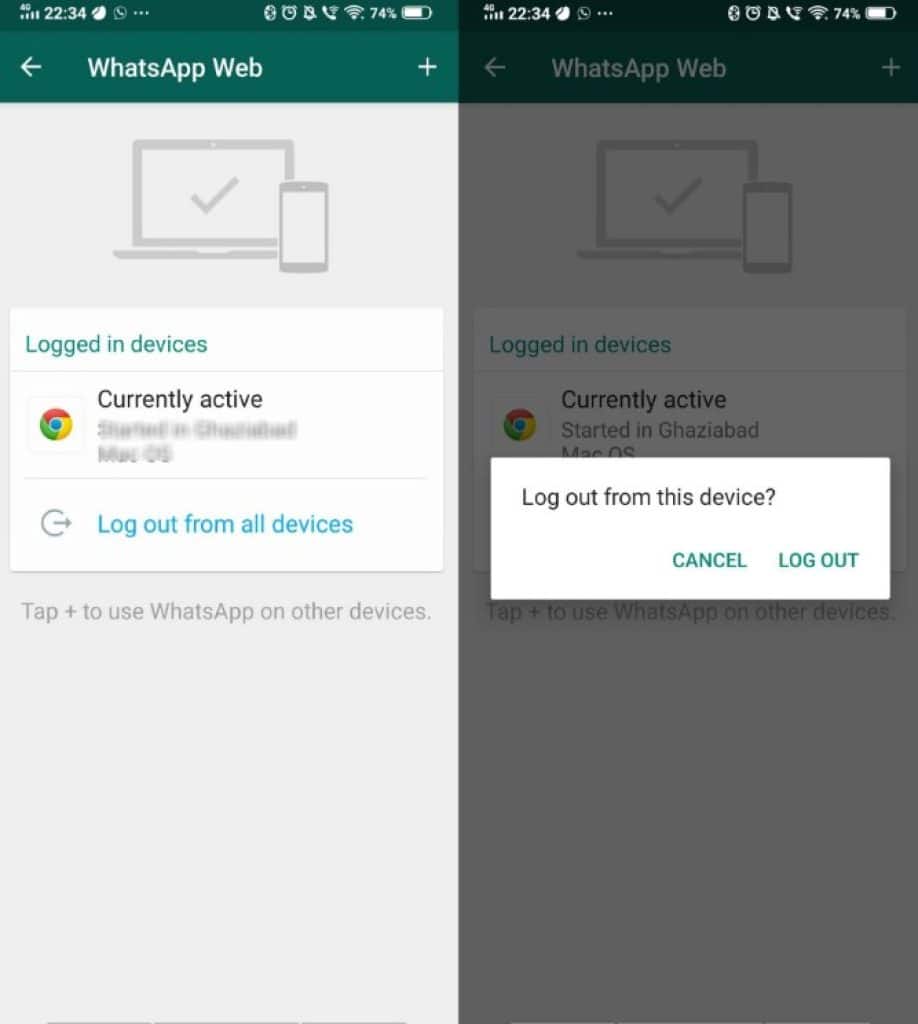 Step 1: Launch the Whatsaap app on your mobile device, go to the menu icon and click on it.
Step 2: The newly redirected page will have six options, with the third one being [Linked Devices]. Click on this option to open it.
Step 3: The next page will have all the linked devices on your WhatsApp. So if you are connected to several devices that you are not using, click on each one of them, and you'll see their browser's name and location. Besides this will be [Log Out] and [Close] options.
Step 4: Click on the [Logout] option, and repeat the procedure for every other linked device that is not you using the Whatsaap web on your phone.
Step 5: This way, you will have logged out of the Whtasaap Web devices connected to your account.
From Your Computer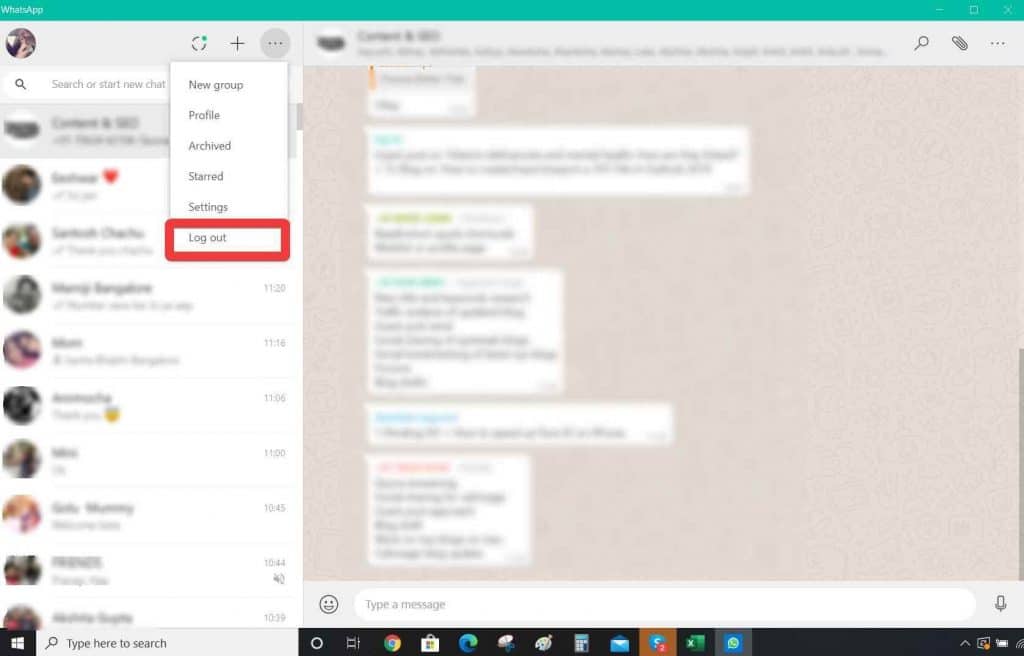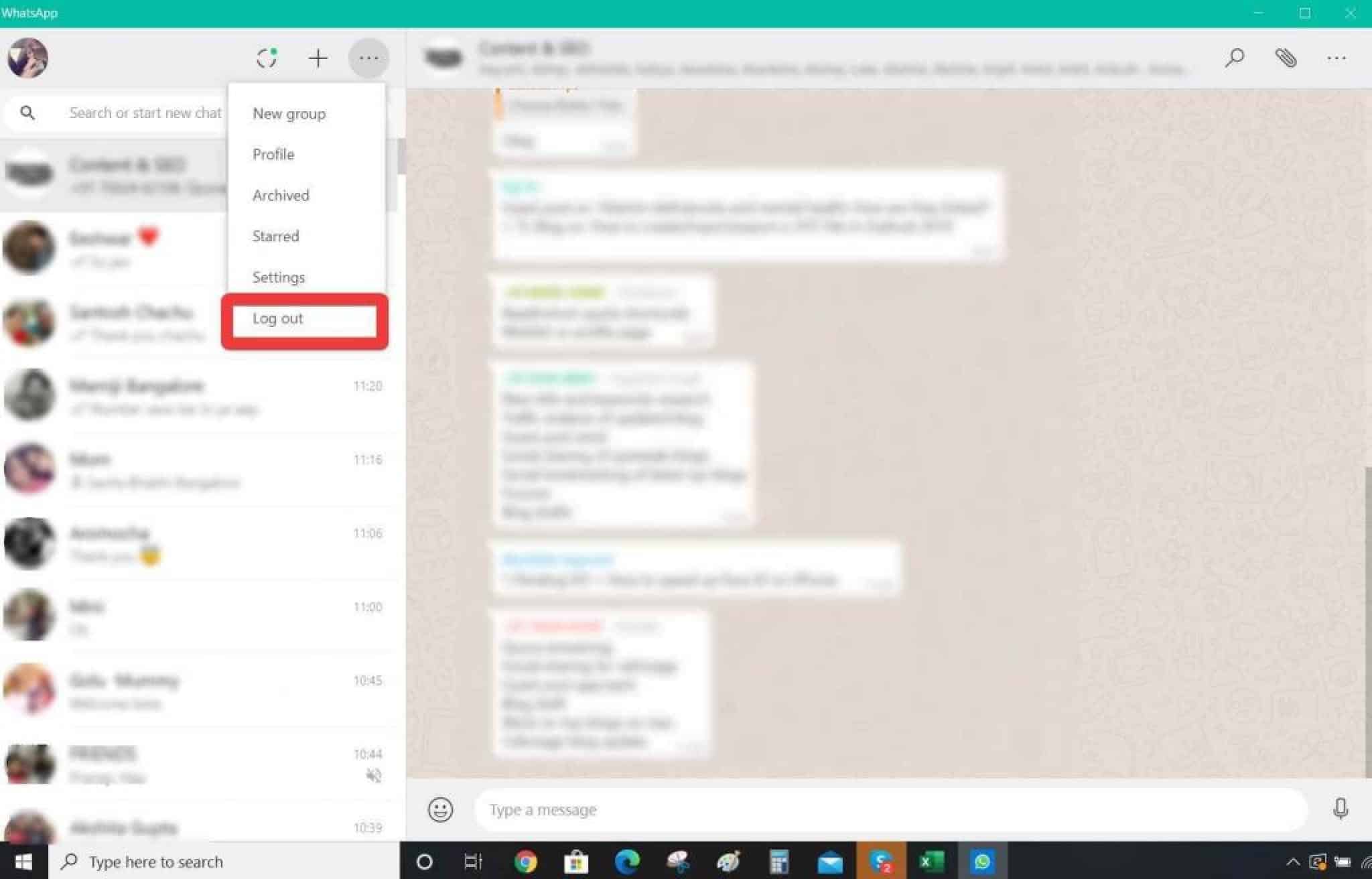 Step 1: Launch the Whatsaap Web application on your browser or computer applications.
Step 2: On the top of the chat screen, you'll see four to five icons, including your profile picture on the far left, your status icon, your chat icon, and three dots arranged in a vertical line. Click on the three vertical dots.
Step 3: A new menu will pop up with four options, the last of them being logout. So click on the [Log Out] option, and that will be it; you will have logged out of WhatsApp.
How to Hide WhatsApp Web Login Devices?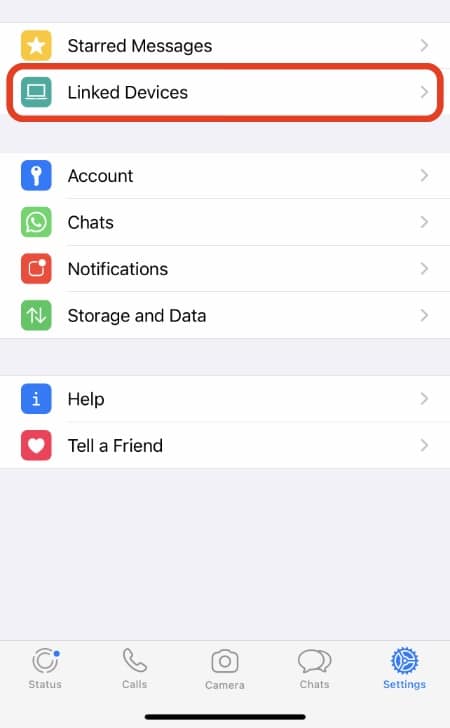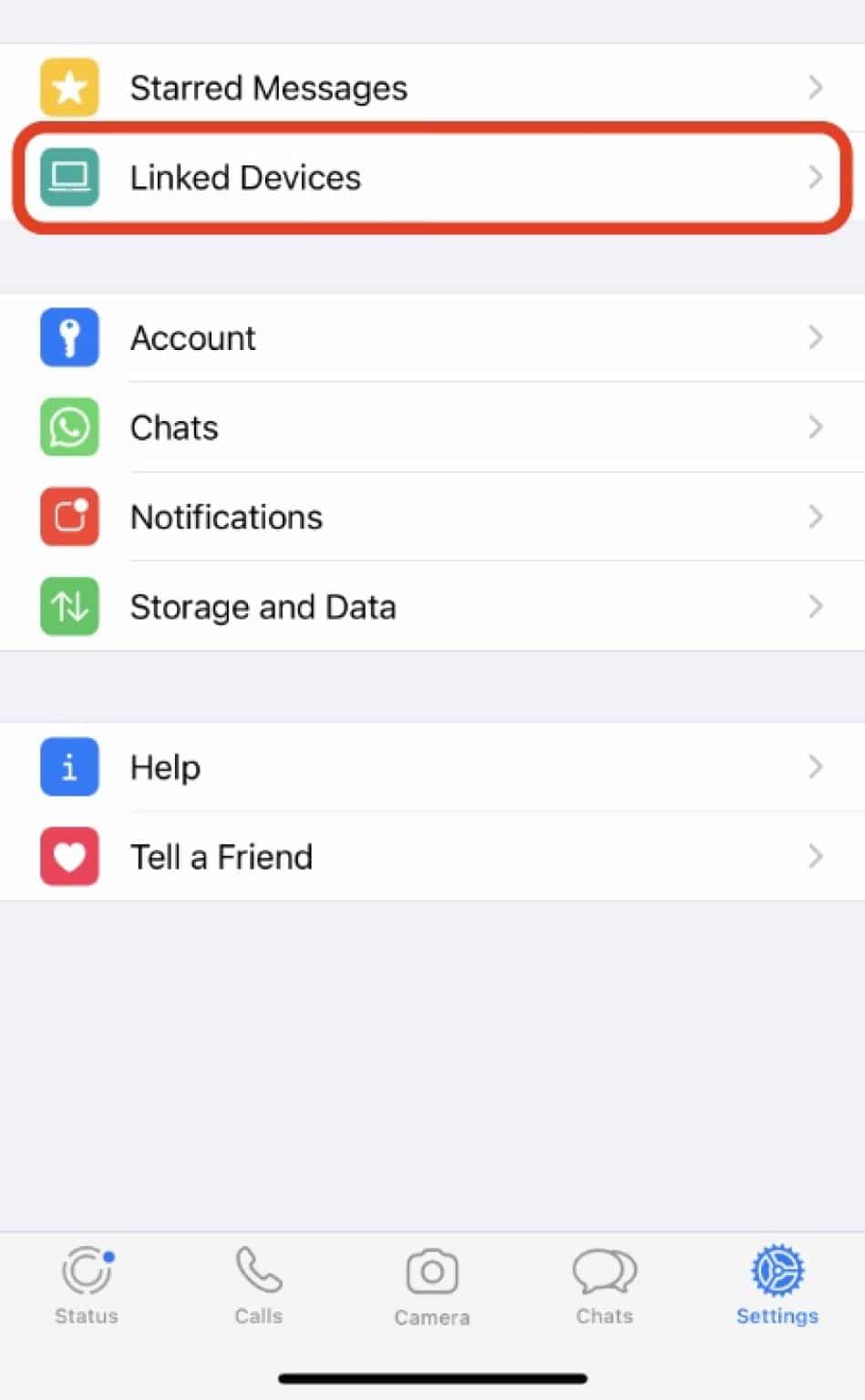 WhatsApp recently introduced the "Login Devices" feature to help users manage their accounts better. While it is good, it can also be a little annoying to see all the devices connected to your WhatsApp account. You may not want everyone to know that you have multiple devices connected to your WhatsApp account.
So, here is what to do to hide your Whatsaap login devices:
Step 1: Launch your Whatsaap app, then go to [Settings] > [Account] then to [Privacy].
Step 2: In the [Logged In] section will be a list of the logged-in devices to your account.
Step 3: So, to hide either of the devices listed there, tap on the specific one you want to hide, then click on the [Switch Off] toggle.
Step 4: That's it! Now all your devices will be hidden from your profile, and only you will know about them! So, this option helps protect your privacy, but it doesn't guarantee 100% security because someone can still discover your hidden device list if they really want to do so (and have some knowledge about hacking).
How to Use the WhatsApp Web Safely?
The WhatsApp Web is a great new way to access your messages and calls on your desktop or laptop computer. However, if you're not careful, it can also be a security risk. Here are some tips for using WhatsApp Web safely:
Don't use the web client if you don't have to. If you have an Android phone, iPhone, or Windows Phone that supports the app, use those instead. They're more secure than the web version because they're native apps that run on your device rather than in a browser tab on your computer.
It is best to only use the WhatsApp web on a computer or desktop that is password protected. This way, you can maintain your sign-in on the computer, for it is the easiest method to be sure no one else has access to your PC directly.
You may also decide to be logging out every time you use your WhatsApp. This also guarantees your safety; however, it's quite time-consuming because you will have to scan the QR code every time you log in. To ensure you don't forget to log out of the web app, you can unselect the [Keep me Signed In] box, so the Whatsaap Web will sign off every few minutes of your inactivity in the app.
How to Keep Your WhatsApp from Hackers?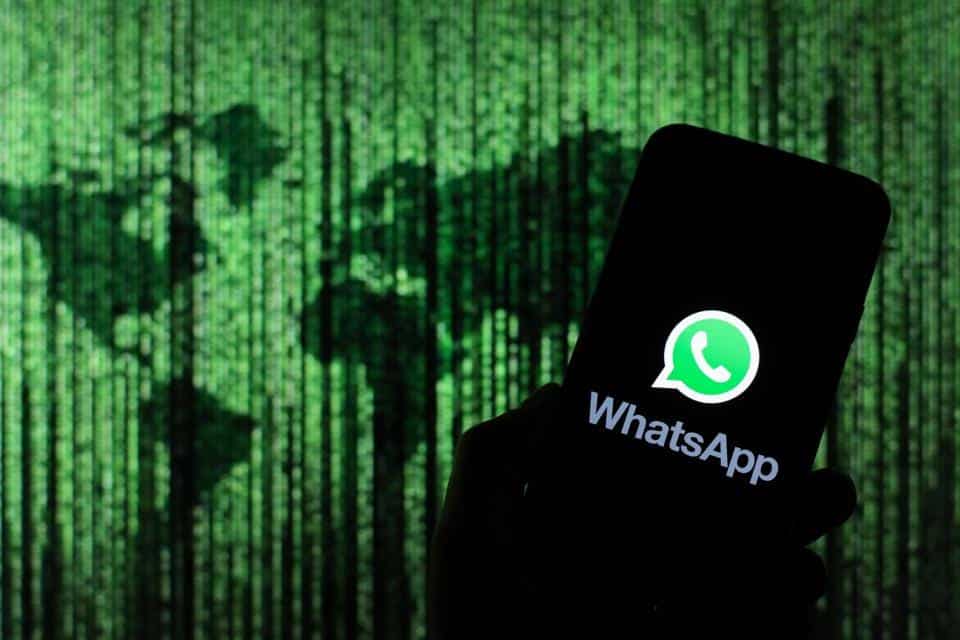 Hackers are not only after your data, but they can also hack your WhatsApp account. In today's world, where almost every person is using a smartphone, it is very easy for hackers to access your WhatsApp account. They may be able to do this by getting hold of your phone or by hacking into your phone number.
So, phone hacking is that serious threat. As a result, many people are looking for ways to protect their phones from hackers and other threats. If you use WhatsApp, here are some tips that will help you keep your account safe:
Confirm Your Encryption for Private Conversions
A new feature added to WhatsApp that allows you to change the encryption method of your conversations. This is particularly important if you use a weak encryption method or if someone has access to your device without physically taking possession of it (for example, when it is lost or stolen).
In order to enable this feature, go to Settings > Account > Privacy > Security Notifications and turn on the option "Confirm Encryption".
Turn on Security Notifications
You can also choose whether you want notifications when someone changes their password (Settings > Account > Privacy > Security Notifications) or when someone takes control of an account that was previously linked with yours (Settings > Account > Privacy > Linked Accounts).
Enable Two-Step Verifications
The first thing that you must do is to enable two-step verification in your account. This will ensure that only if someone accesses your account using your phone number will they be able to log in using their phone number.
You should disable the backup option in WhatsApp and instead download the data locally so that no one else can access it. The best way is to use an external storage device like SD card or cloud storage services like Google Drive or Dropbox for storing data.
Configure Privacy Settings According to Your Needs
You can configure privacy settings according to your needs by going into Settings -> Privacy and Security -> Privacy Settings. Here, you can choose who sees your profile pictures or status updates and block anyone from seeing them if necessary.
Conclusion
So, do you want to keep an eye on anyone who signs into your WhatsApp account in a web browser? You're not alone. There are many times when it can be useful to be able to spot if someone has been using WhatsApp on your account without your permission.
Maybe it's your spouse if you're afraid they're cheating on you, or perhaps a concerned parent who wants to catch out their kids, learning how to check WhatsApp Web history is the best way to go.