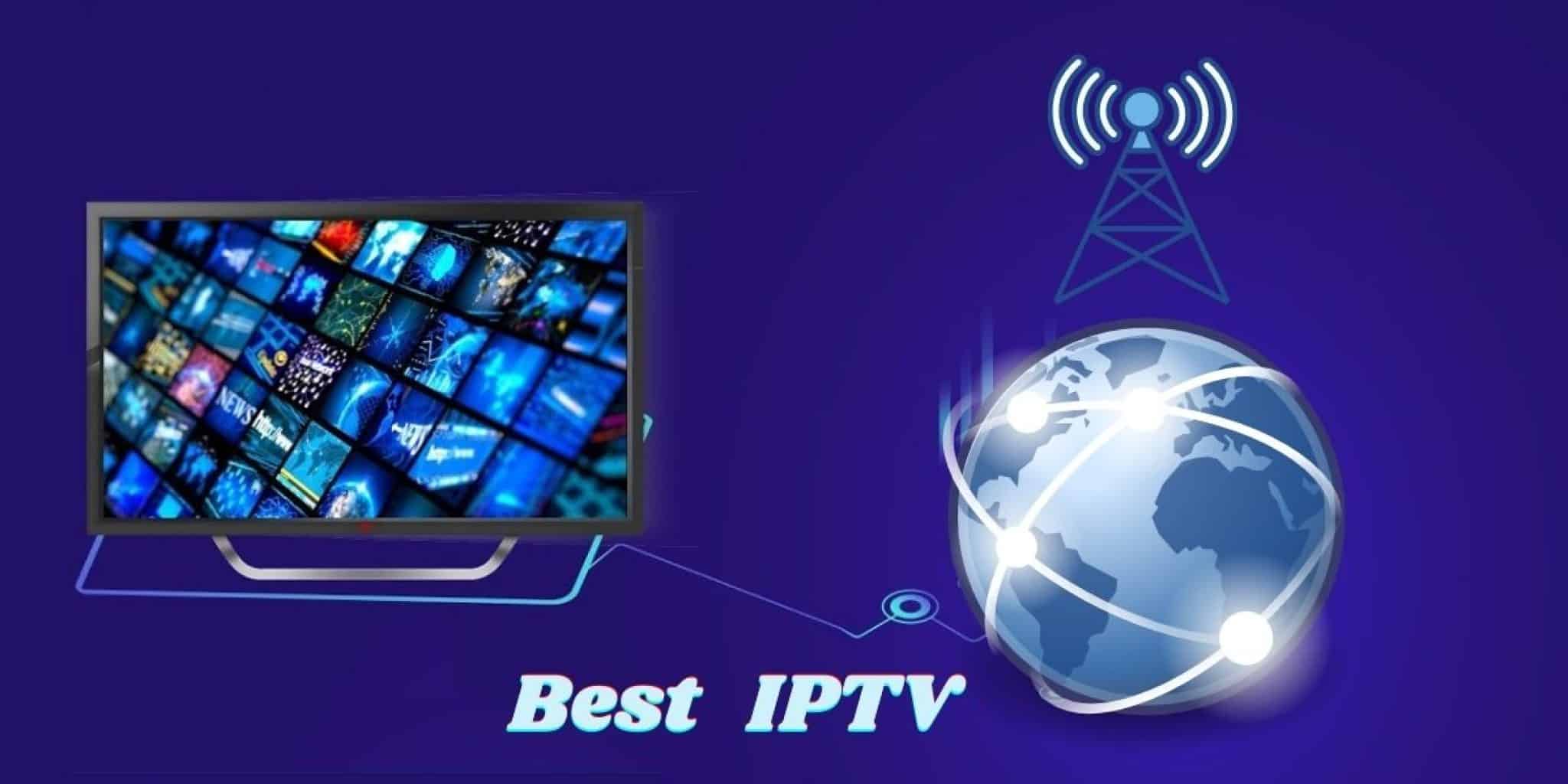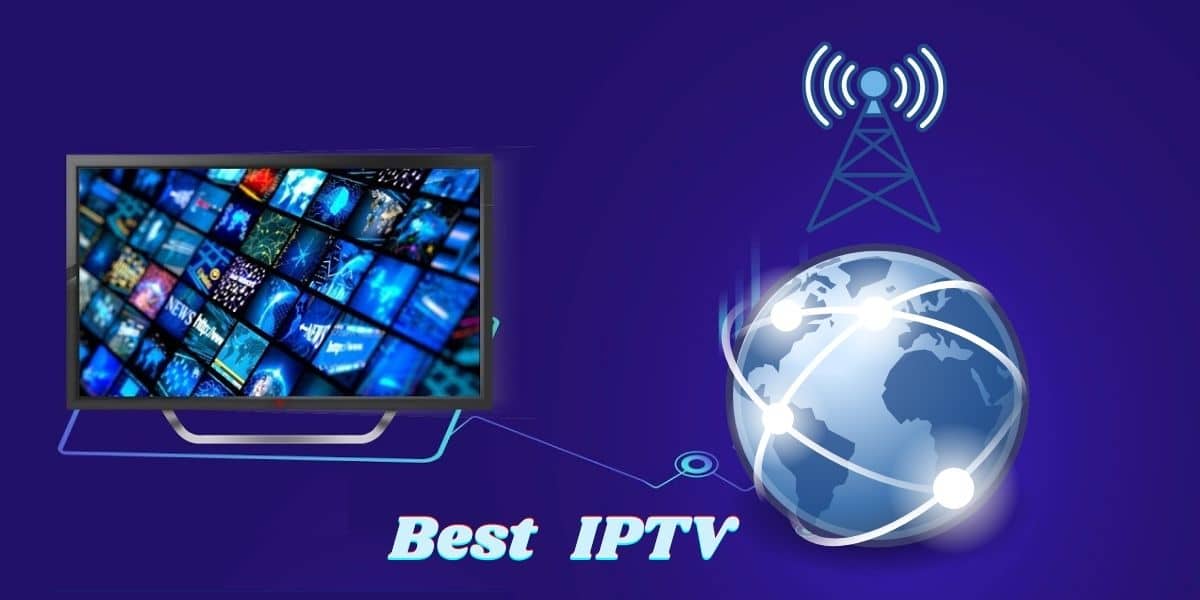 Do you want the best internet protocol (IP) television services to stream your favorite channels online at a reduced cost? This article has got you covered. It provides you with the top best IPTV service providers to help you cut costs while watching your favorite online channels.
IPTV is the acronym for Internet-based Protocol Television. It refers to TV shows being streamed through the internet rather than through traditional cable or satellite. A set-top box is used to stream this television content. The lack of information on the quality of an IPTV service makes it tough to make a decision.
However, in this article, I will guide you through some of the best IPTV service providers currently making the buzz out there. Be rest assured that they are all functional and active as at the time of this writing.
Overview
---
Top 26 IPTV Service Providers
1. Bunny Stream — Best for Streaming Live Events, Sports, Movies, and TV Shows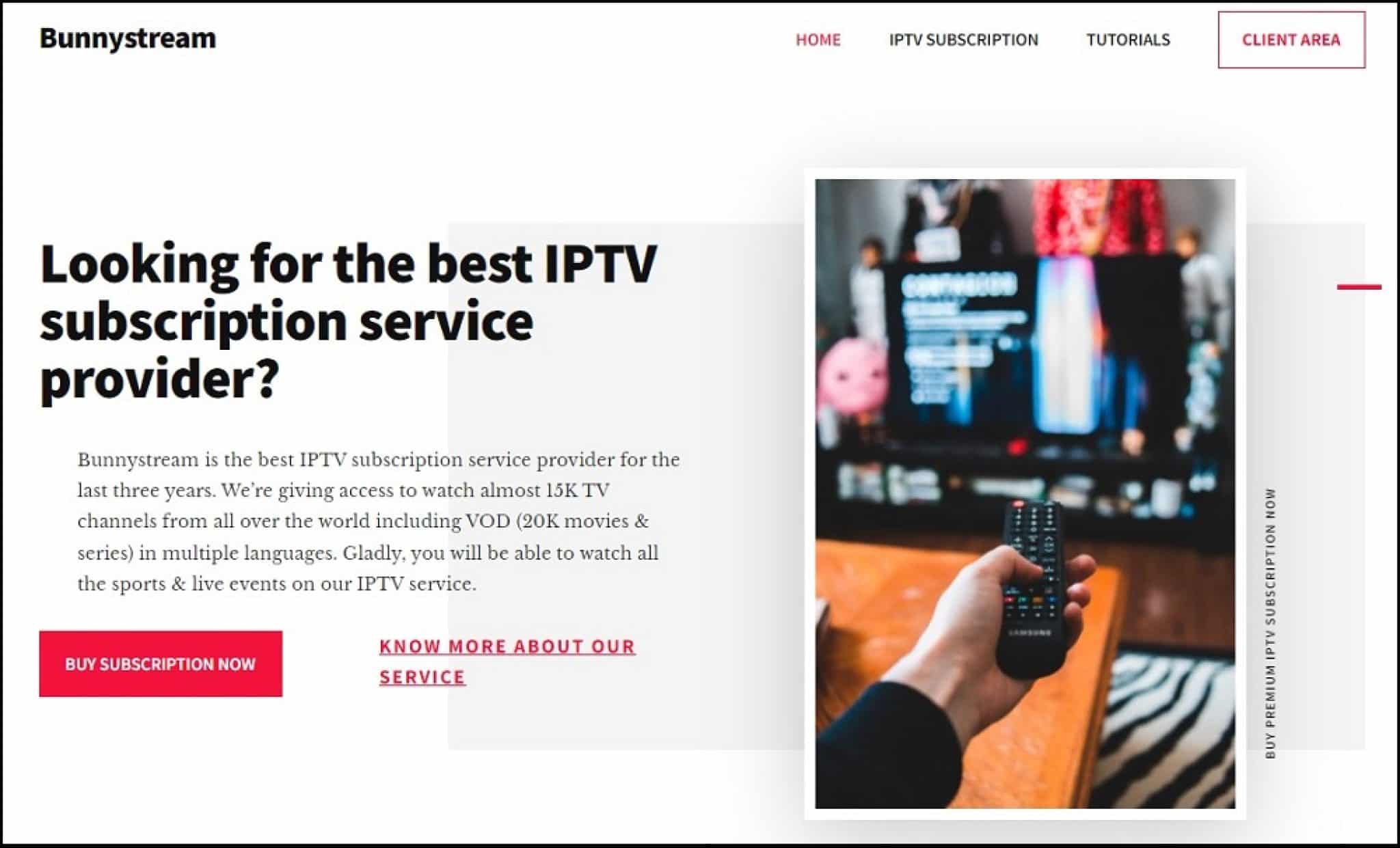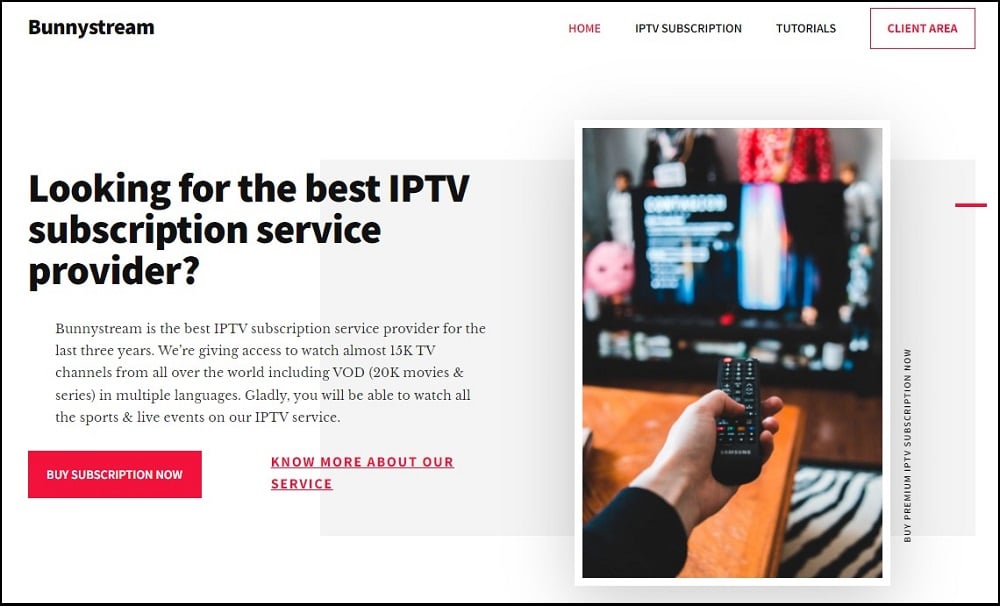 Price: Starts at 7 USD to 15 USD monthly.
The first on this list of best IPTV service providers is Bunny Stream. All of Bunny Stream's content can be accessed via thousands of VOD, movies, and channels. There are various categories of content, such as sports, international, kids, Pay-Per-View (PPV), and others.
In the Electronic Program Guide (EPG), the layout is clean and easy to use. NVIDIA Shield and Fire TV users should turn to Bunny Stream because it's the best IPTV service for those devices. Note that in order to maintain your privacy when watching IPTV channels, a VPN is highly recommended.
---
2. IPTV Subscription.club — Best for Streaming English and French Movies and TV Shows in UHD and 3D quality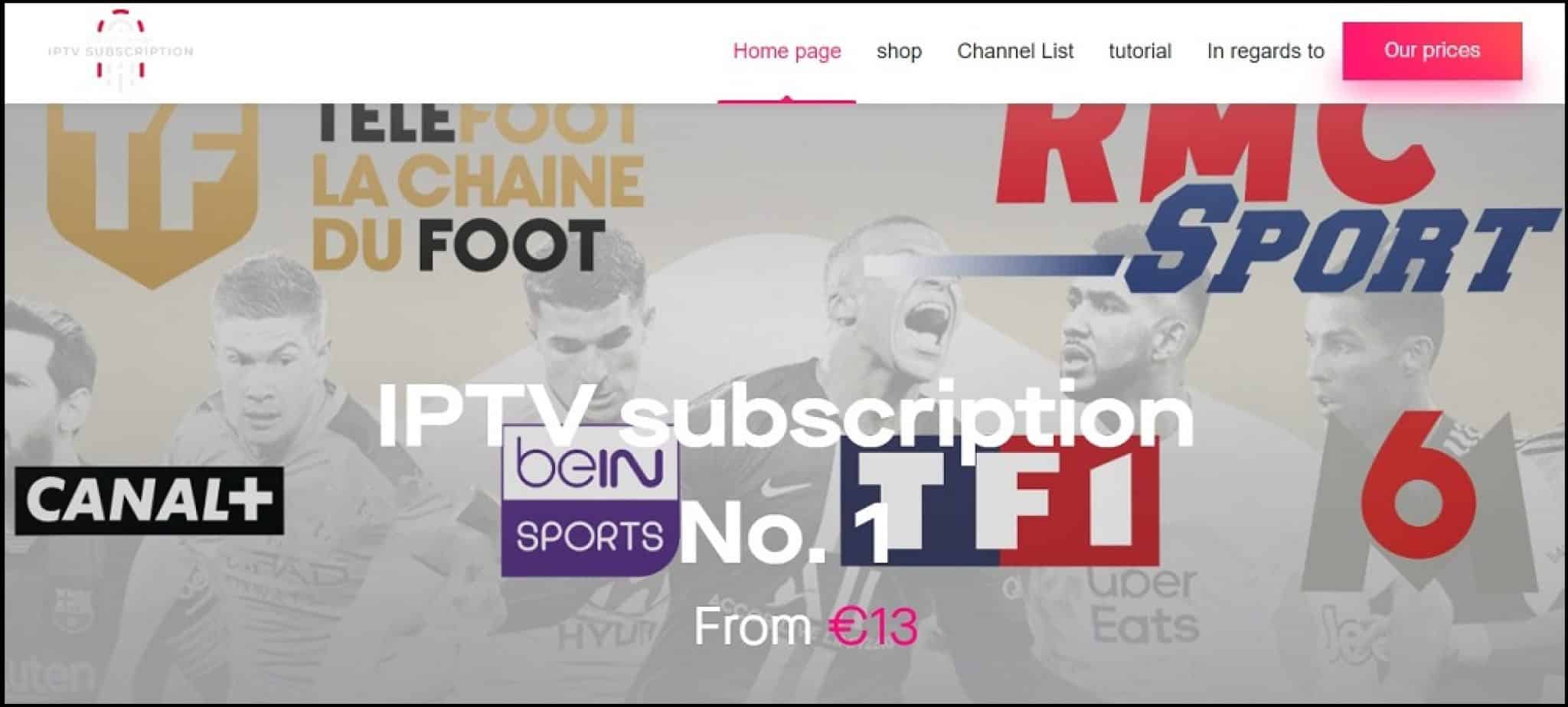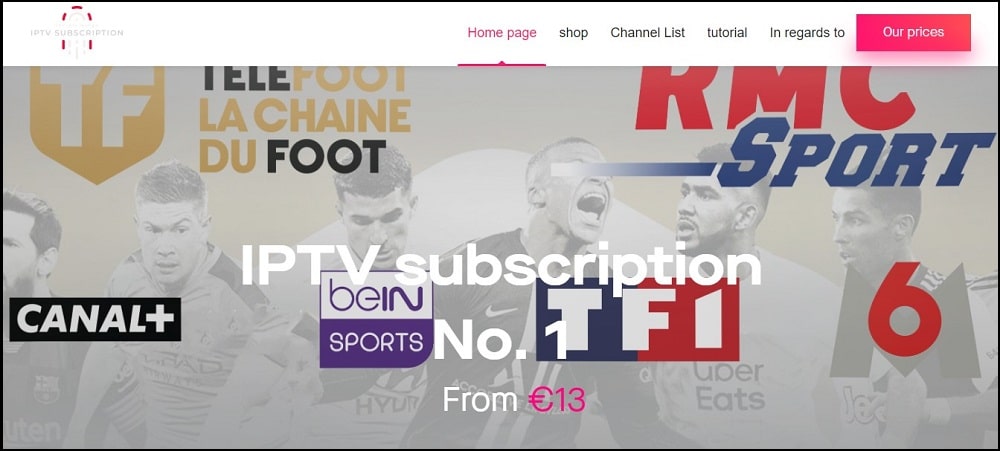 The next is IPTV Subscription.club. It offers over 10,000 channels. There are numerous French and English channels to choose from. Setting up IPTV on your device is made simple by this IPTV service provider's online guides.
What I personally love about this IPTV service provider is the fact that it enables you to stream TV channels on any device. It offers a straightforward user interface that makes it simple to find the information you're looking for.
---
3. RisingIPTV — Best for Streaming Movies and TV Shows in HD Quality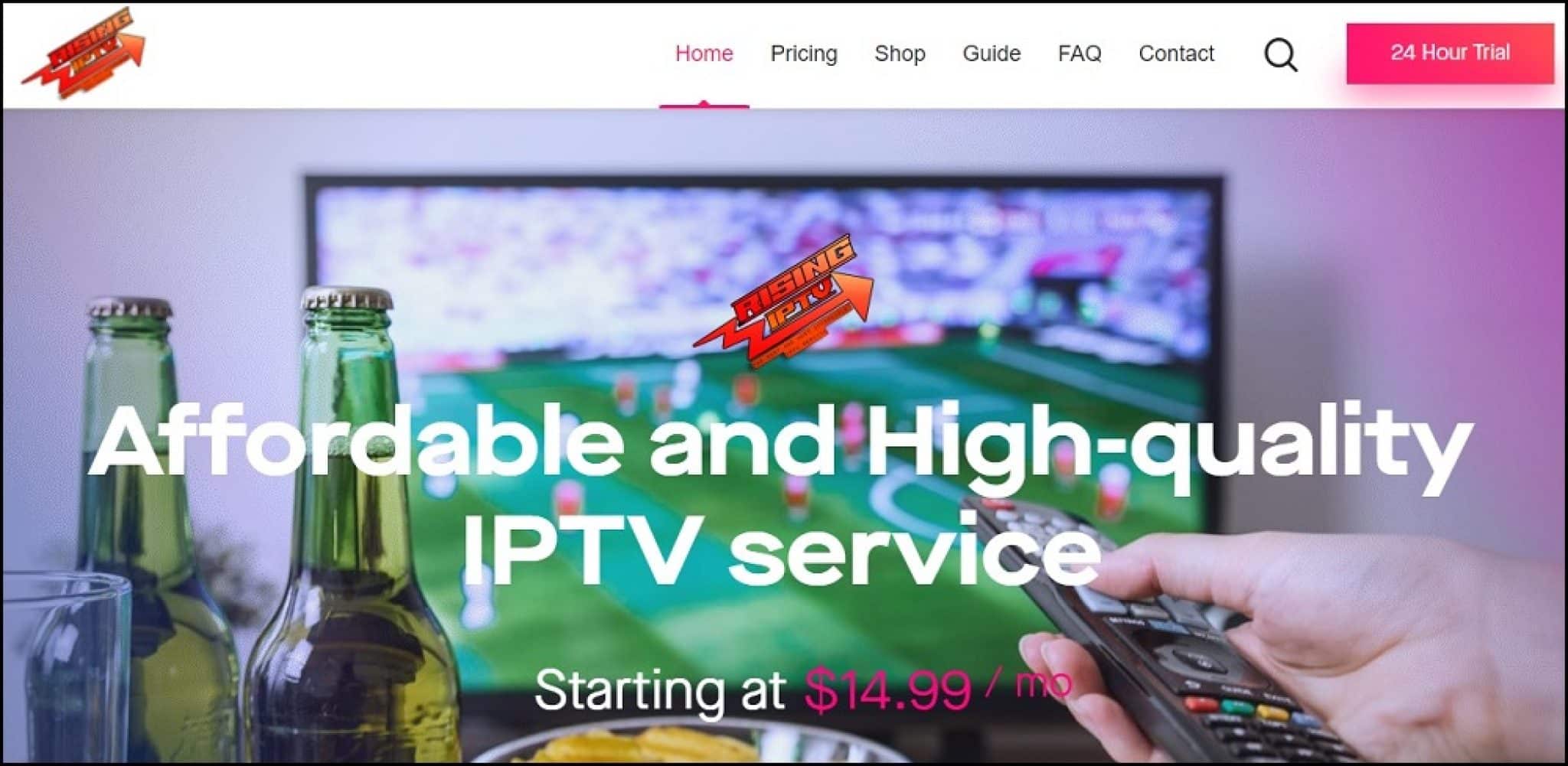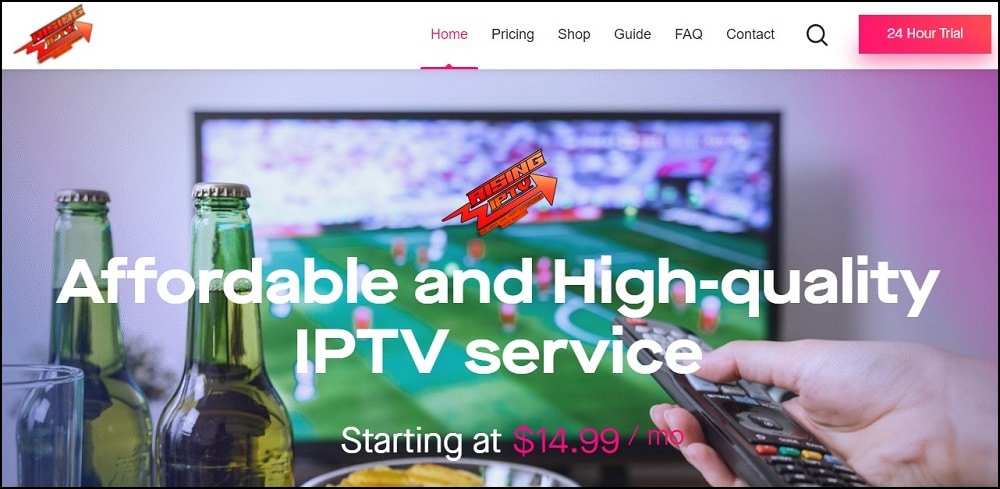 Price: Starts at 10 USD to 14.99 USD monthly
Movies and TV shows are of high quality on RisingIPTV, making it an excellent value for money. With RisingIPTV, more than 30,000 movies and television shows are available for viewing.
You can also watch more than 11,000 international TV channels. In terms of value for money, the RisingIPTV bundle is a good choice. The service provider has the most diverse library of movies and TV series.
---
4. BestCast TV — Best for Streaming Movies and Channels on Android Setup Boxes and Mobile Devices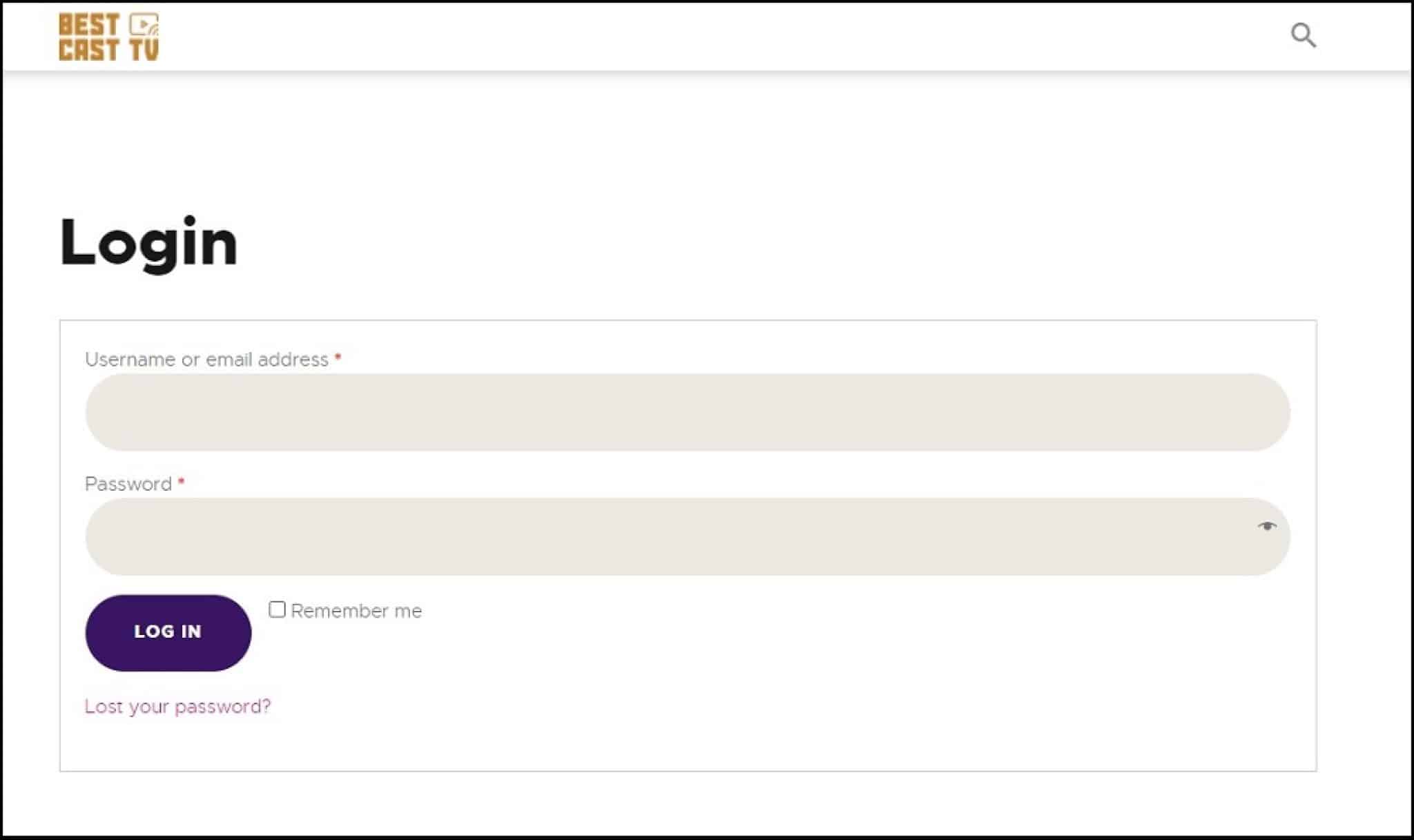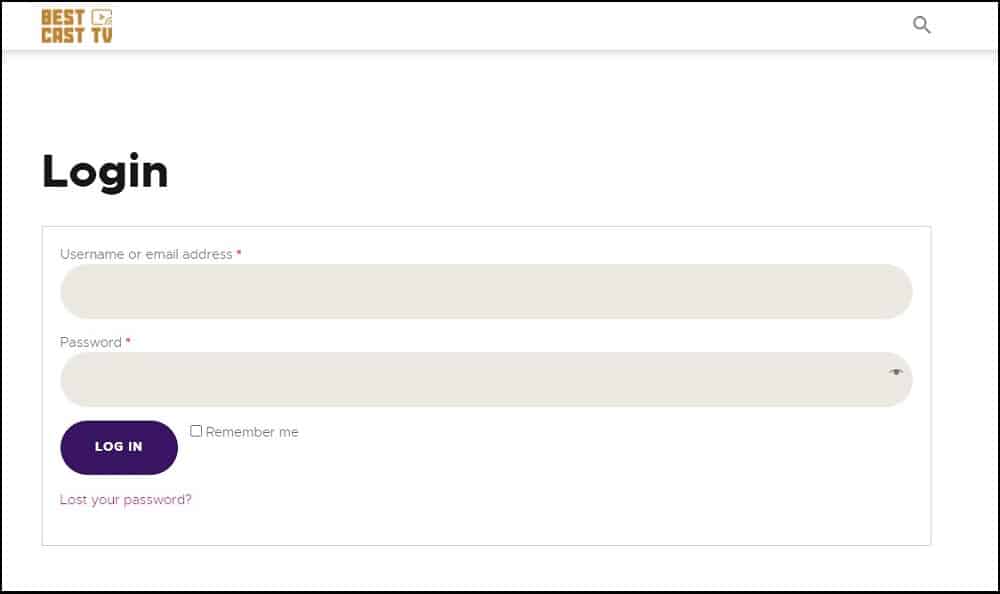 With BestCast TV, you can watch IPTV on the go with your favorite smartphone or tablet. There is no long-term contract with this IPTV service.
Any time you like, you can order a monthly bundle. The IPTV service provided by BestCast TV has a good selection of high-quality shows and movies. However, the cost is prohibitive when compared to alternative options.
---
5. Best Streamz — Best for Streaming High-Quality Content and  Movie Shows in Full High-Definition (HD)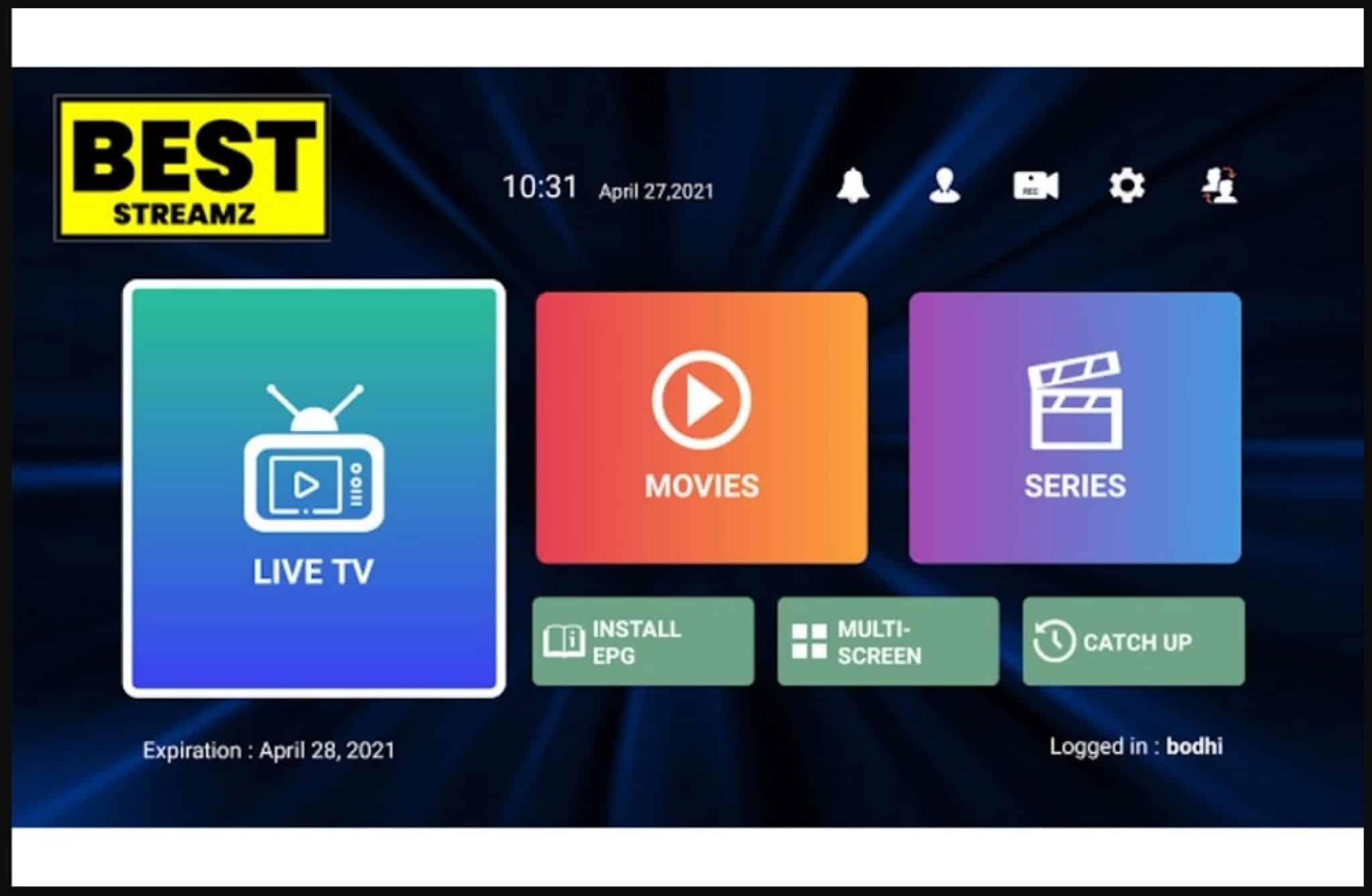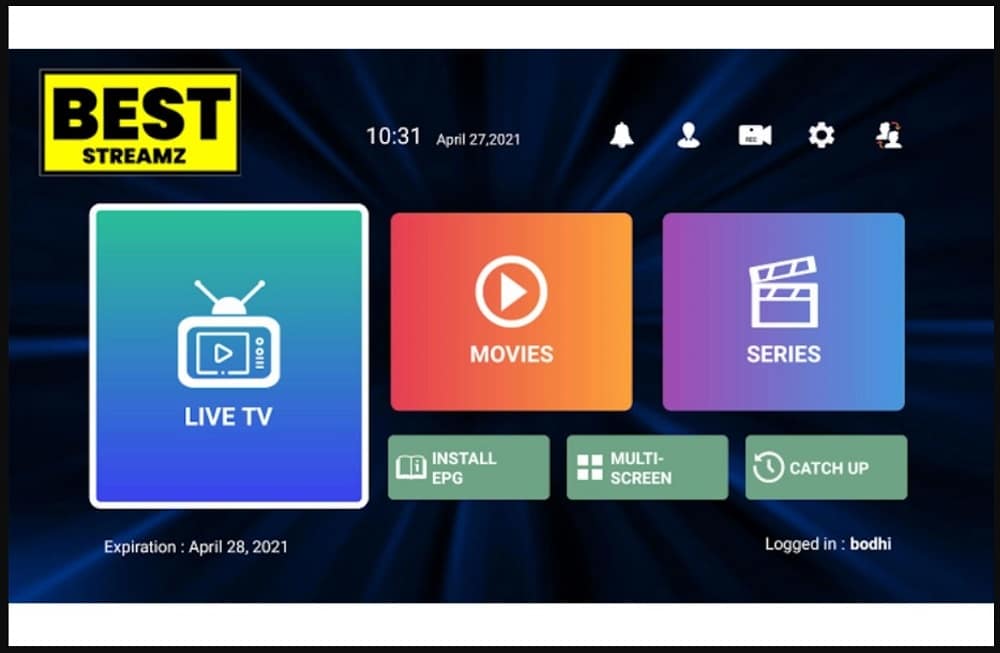 Price: Starts at 12 USD to 18 USD monthly
Another excellent IPTV provider is Best Streamz. Popular Android devices are capable of playing 4K video. There are more than 1,000 channels available through the IPTV service, including live sports and news networks.
The content on Best Streamz is of high quality and comes at a reasonable price. When you have a steady internet connection, you can watch videos with minimal buffering and wait periods.
---
6. FalconTV — Best for Streaming US and UK Popular Movies and TV Channels on PC and Mobile Devices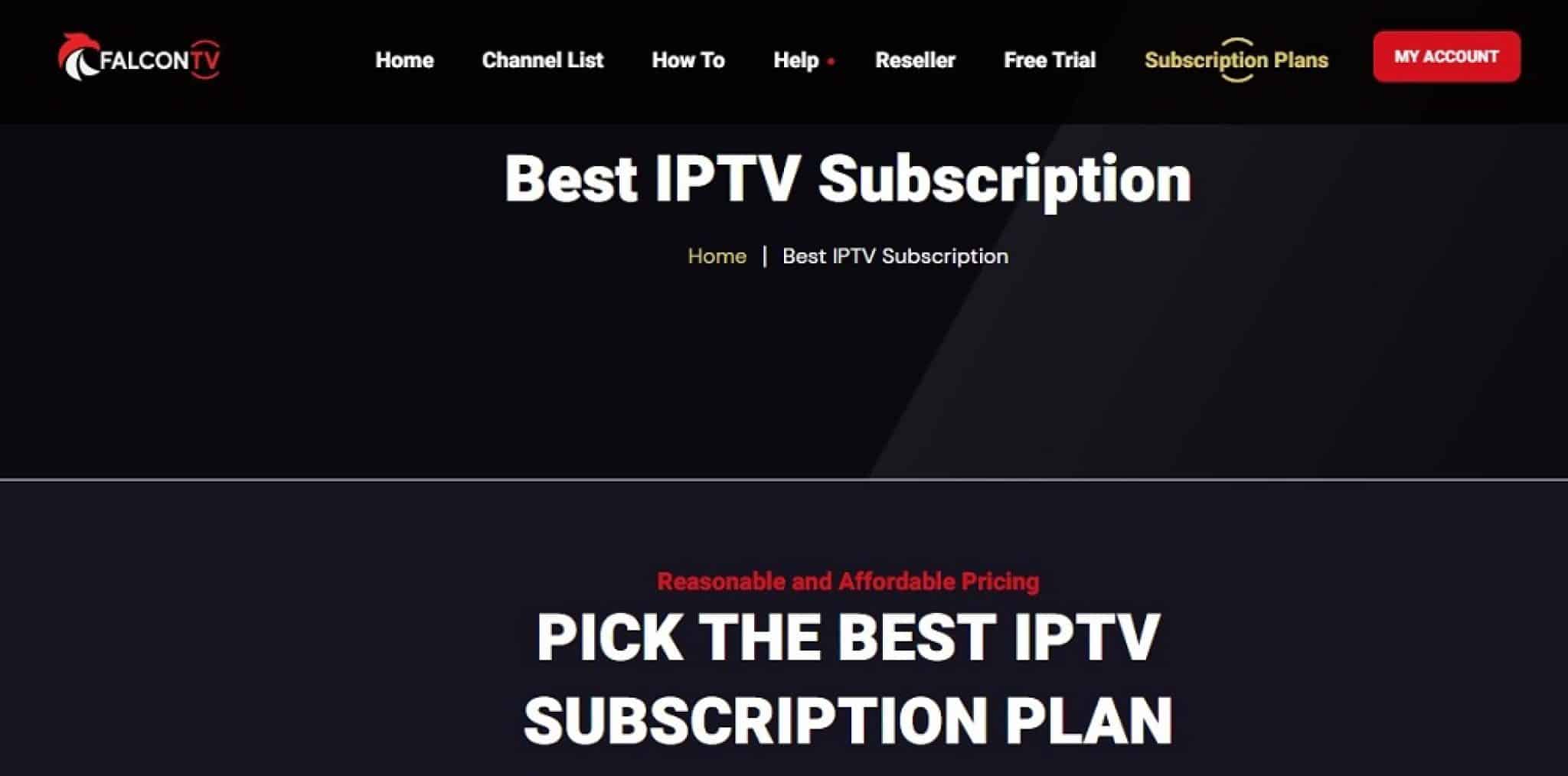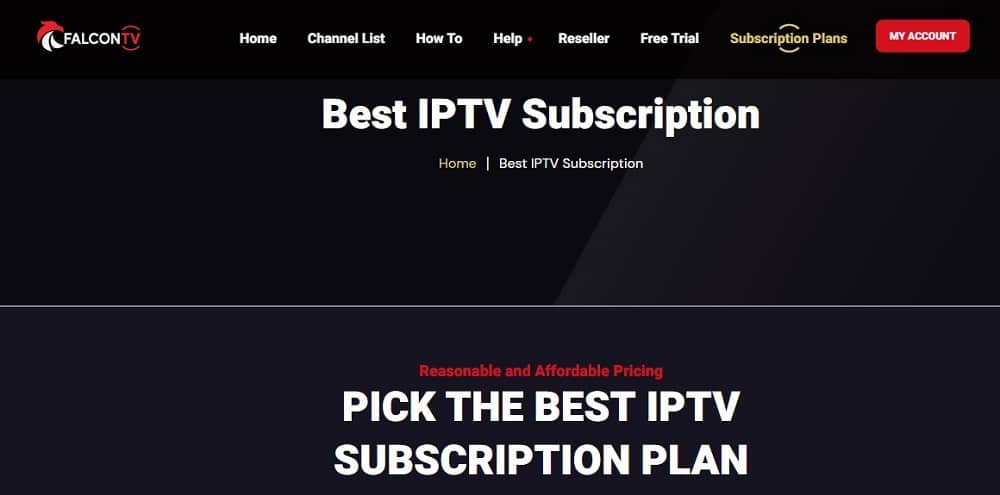 Price: Starts at 5.8 USD to 20 USD monthly
PPV content and prominent sports channels are included in FalconTV's IPTV service, unlike other providers. There are other subcategories available, such as sports, world news, entertainment, and more.
FalconTV has a wide variety of television and film entertainment. It's possible that the cost will be more than what you'd pay with most IPTV providers. However, the exceptional quality of the content justifies the premium price.
---
7. Worthystream — Best for Streaming On-demand Video Content, Movies, News, Sports, and Live TV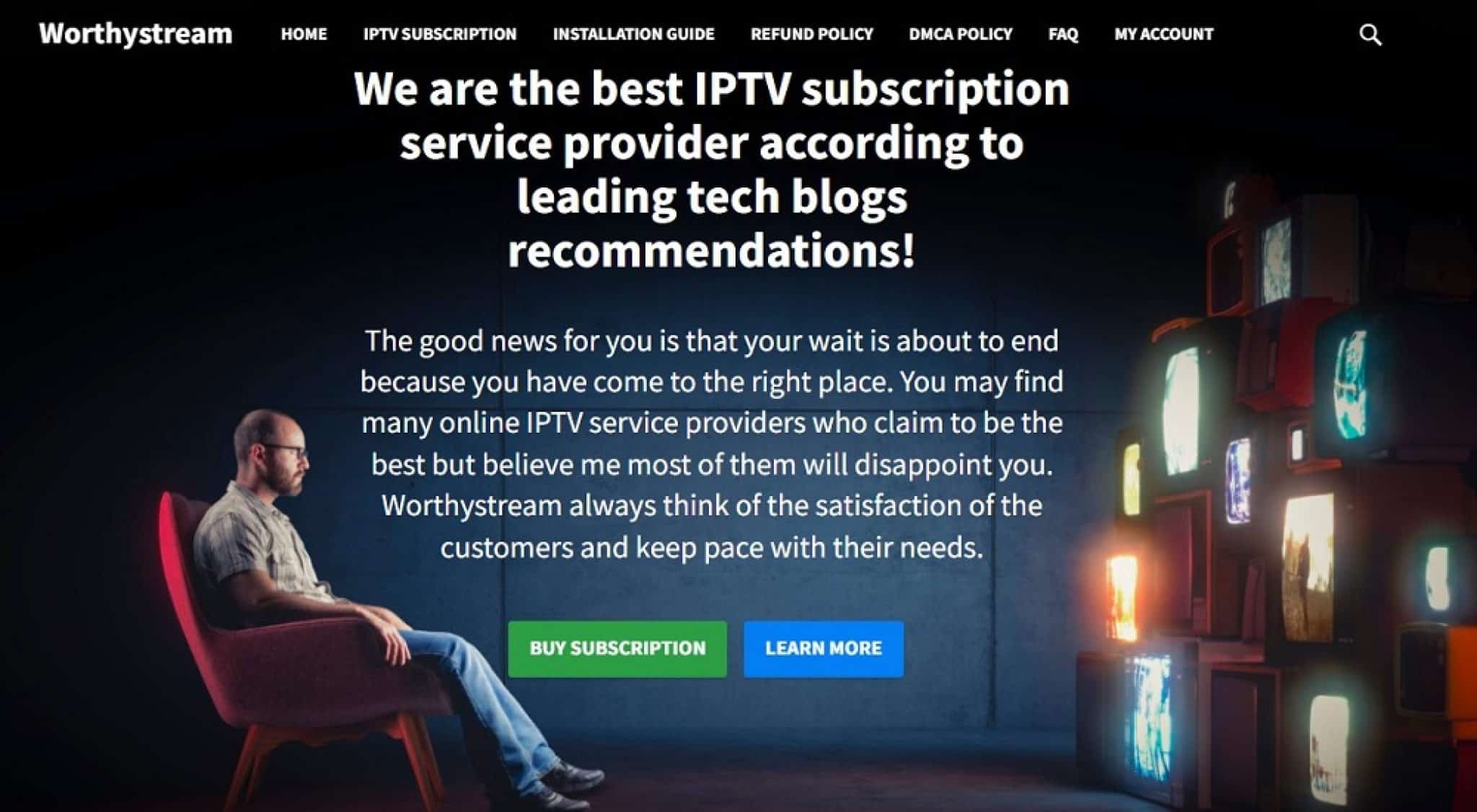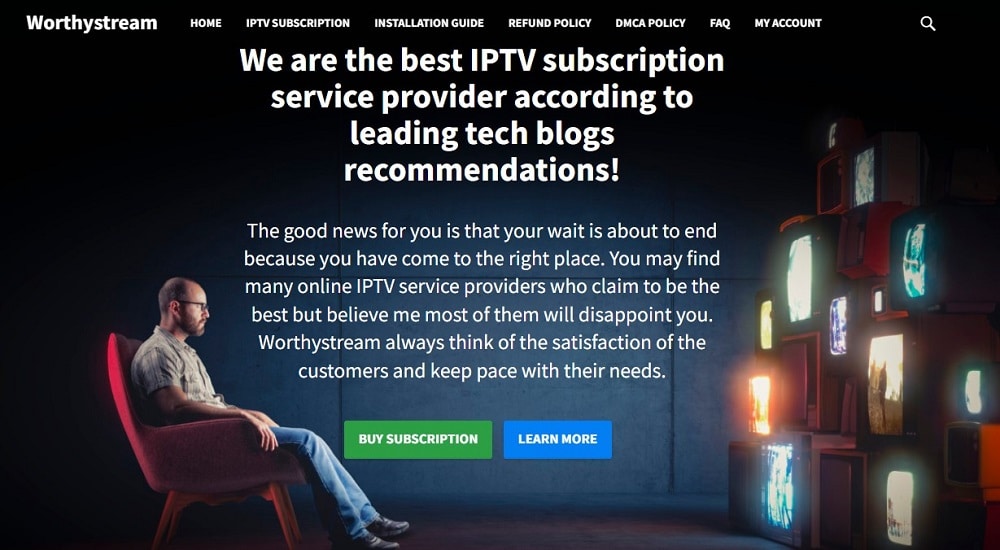 Price: Starts at 7.99 USD to 20 USD monthly
Worthystream is one of the few IPTV service providers with high rating. Several factors contribute to Worthystream's good rating. The first benefit is that it can be viewed on any device, be it a smartphone, computer, or television. Navigating among programs and shows has never been easier thanks to the service's "Electronic Program Guide."
This feature alone distinguishes them from the majority of IPTV service providers. You get a ton of entertainment value for your money at Worthystream. In contrast, its platform independence enables you to stream from any of your devices, regardless of their capabilities. The Electronic Program Guide function is what truly sets this IPTV service provider apart from others.
---
8. IPTV Gear — Best for Streaming TV Shows and Movies on Mobile Devices and Smart TV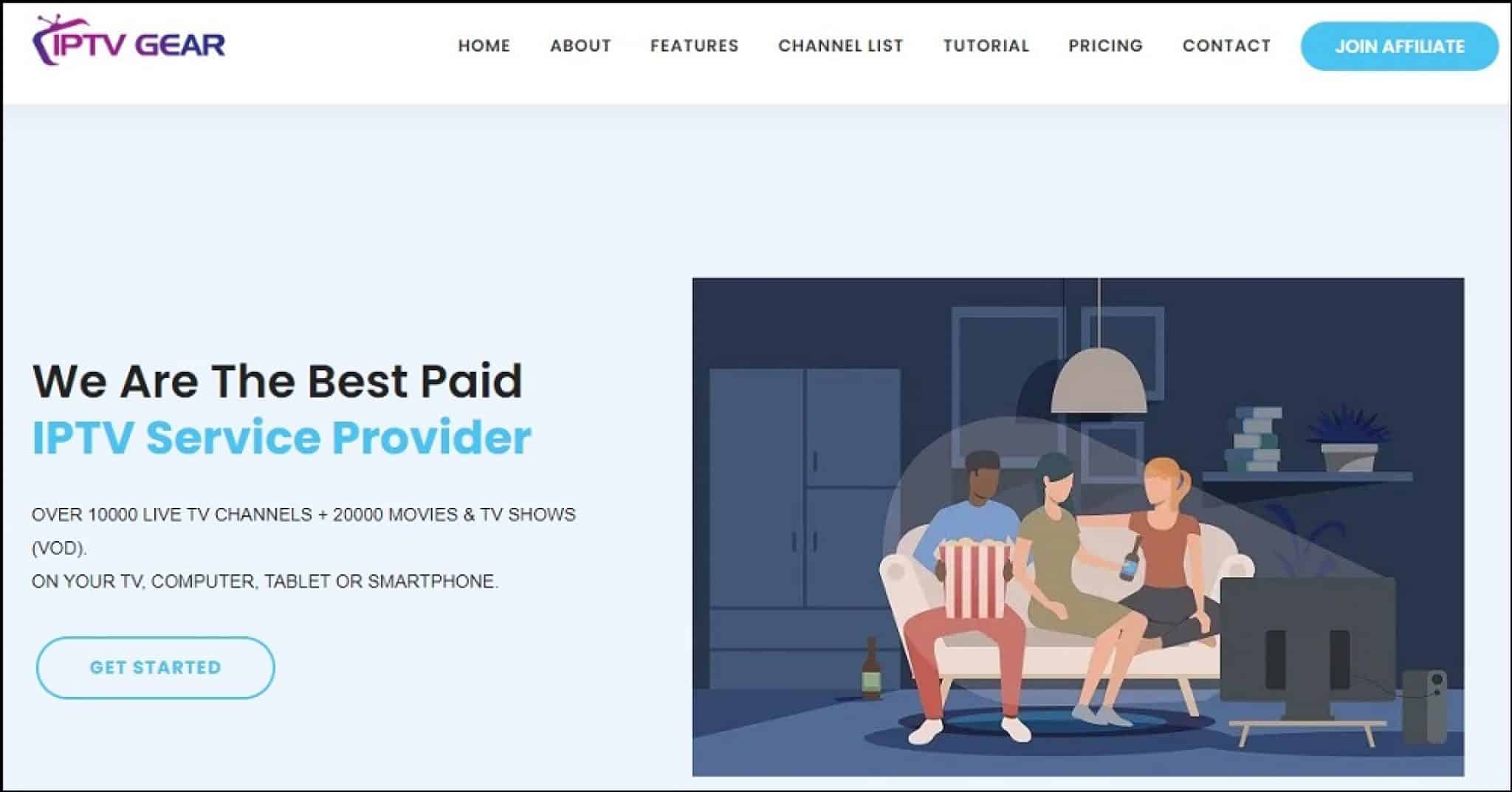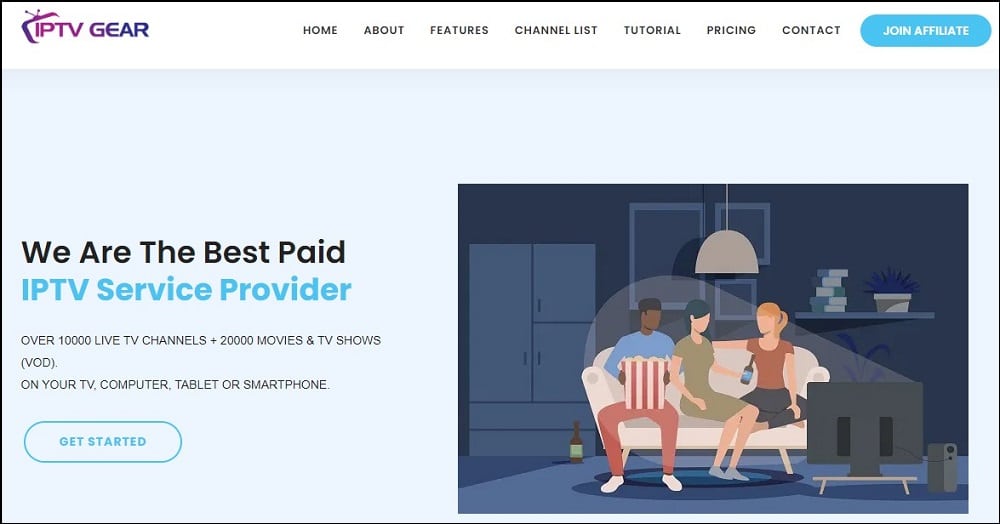 Price: Starts at 6.67 USD to 15 USD monthly
It is possible to watch high-quality content on a computer or a mobile device with IPTV Gear. This IPTV service offers live TV channels, movies, and television programs. The content is available in both SD and HD resolutions. Even if you have a sluggish internet connection, the service uses H264 technology to ensure quick streaming and minimal lag.
With IPTV Gear, you can watch TV shows and movies on your computer or mobile device at a reasonable price. Premium content, such as the newest movies, is available on IPTV Gear. The nice part about this IPTV service provider is that if your internet connection is slow, you can watch in SD quality.
---
9. BestbuyIPTV — Best for High-Quality Images and Streaming of Movies, Entertainments, and Sports in High Quality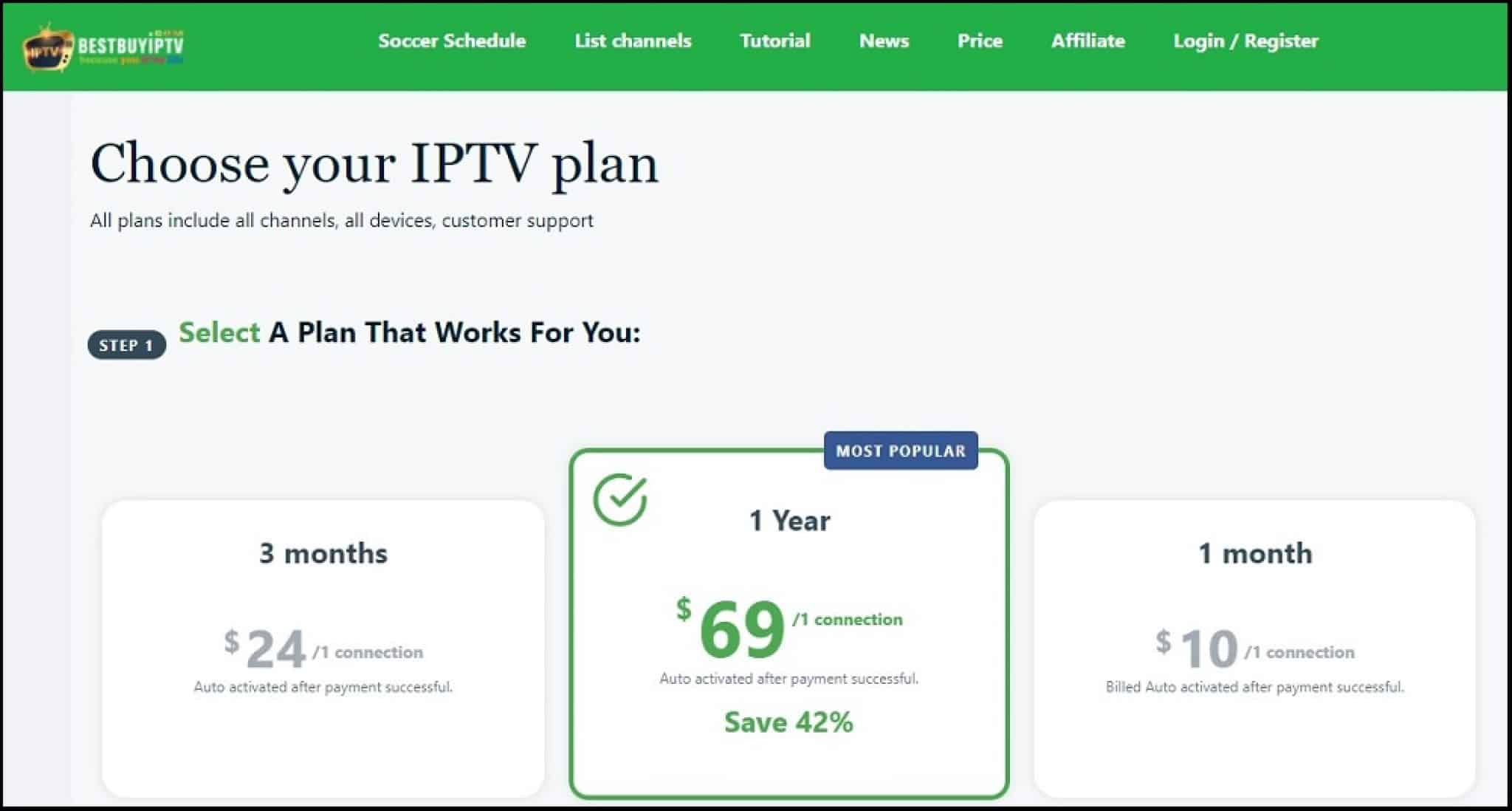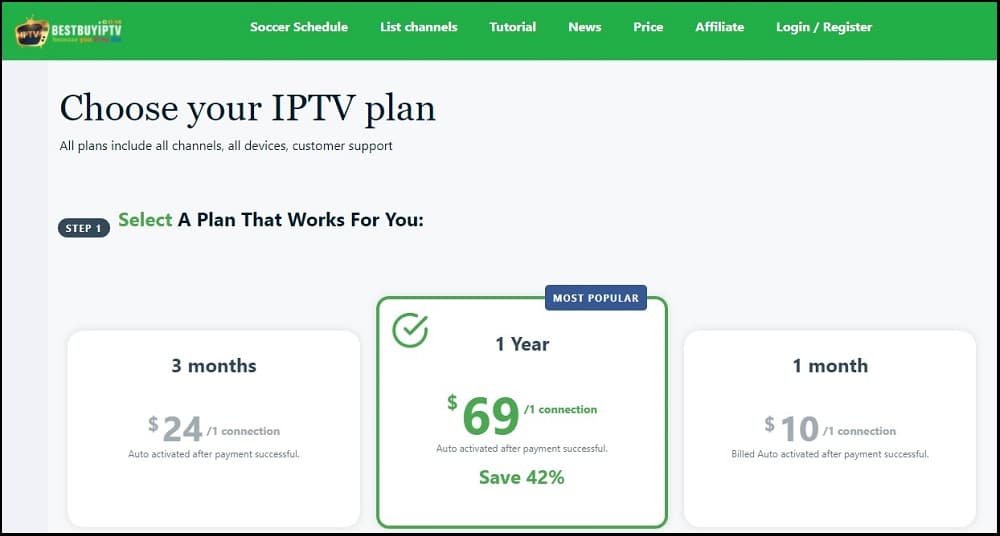 Price: 70 USD annually (for Personal Account), 45 USD annually (for Reseller Account), and 2 USD per connection (for IPTV Restream)
With over 7,300 channels and 9,600 hours of on-demand content, BestBuy IPTV is one of the industry's most comprehensive IPTV subscription packages. Automation is provided for the creation of trial and billing accounts. Online payment is available for renewal on the website.
It provides access to a wide range of entertainment options, including sports and movies. VOD (Video On Demand) is available in a variety of package sizes, totaling 20.. With BestBuy IPTV, you can choose from a variety of subscription options, including IPTV Restream (2 USD per connection), Reseller (45 USD annually), and Personal Account (70 USD annually). The site offers a no-risk, no-obligation trial period of up to 24 hours.
---
10. IPTV Promotions — Best for Large VOD Library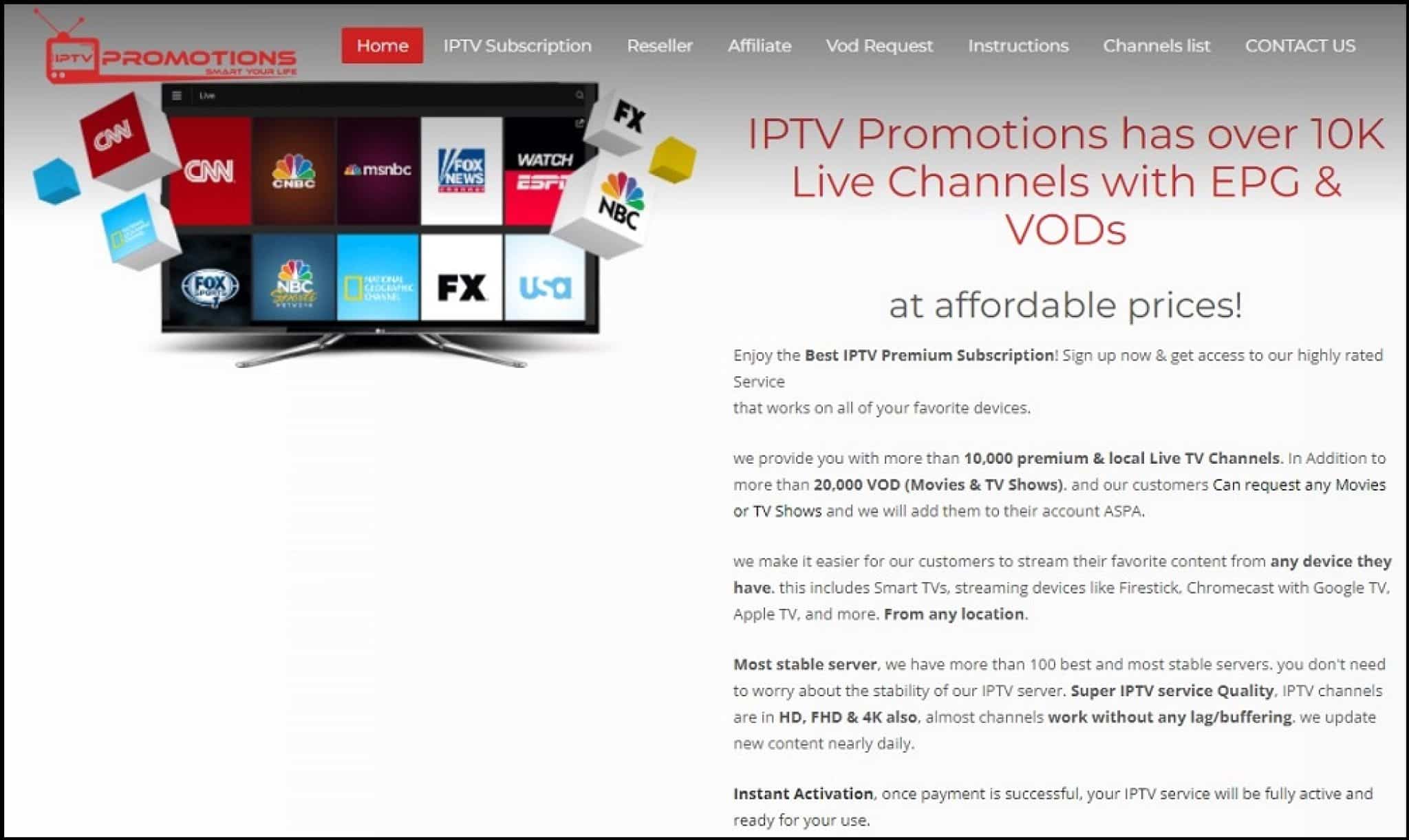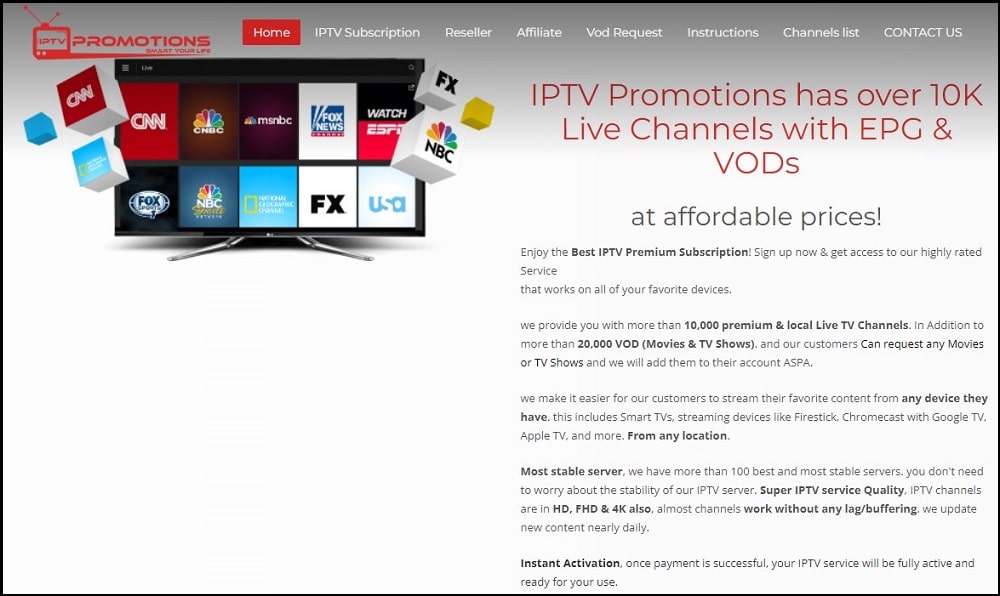 Price: 12.5 USD monthly, 40 USD for 6 months, and 64.99 USD annually
Only a few IPTV services can rival IPTV's worldwide reputation for reliability when it comes to reliable IPTV services. A total of 10,000 premium and live TV channels are available with this service. Also included are more than 20,000 VOD titles, including both movies and television shows. Also, if your preferred shows aren't included, you can submit a title request through the site.
If you have a Chromecast or Firestick, IPTV Promotions will work fine. In addition to Google and Apple TV, it works perfectly. Stability is another strength of IPTV Promotions. Customers can enjoy a smooth watching experience thanks to the services' use of more than 100 reliable servers situated across the world.
Using IPTV Promotions, you have access to a wide variety of local live TV channels as well as VOD content. The service's more than 100 strong servers make it compatible with nearly all apps and streaming devices and provide a smooth viewing experience with minimal lag. Additionally, IPTV Promotions provides exceptional customer service and a wide range of pricing options.
---
11. TV Subscription — Effective for the Provision of Complete Access to VOD and All Channels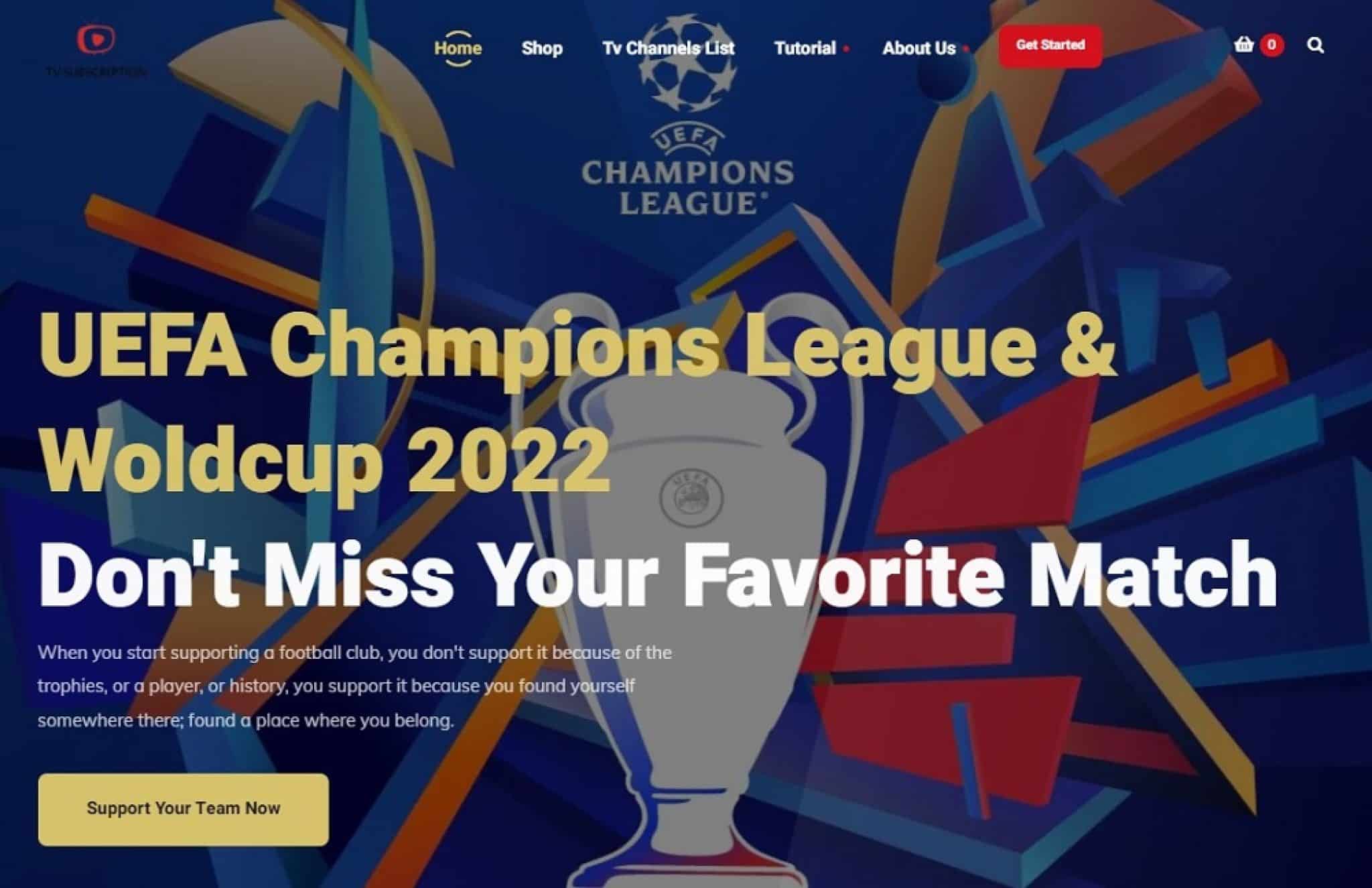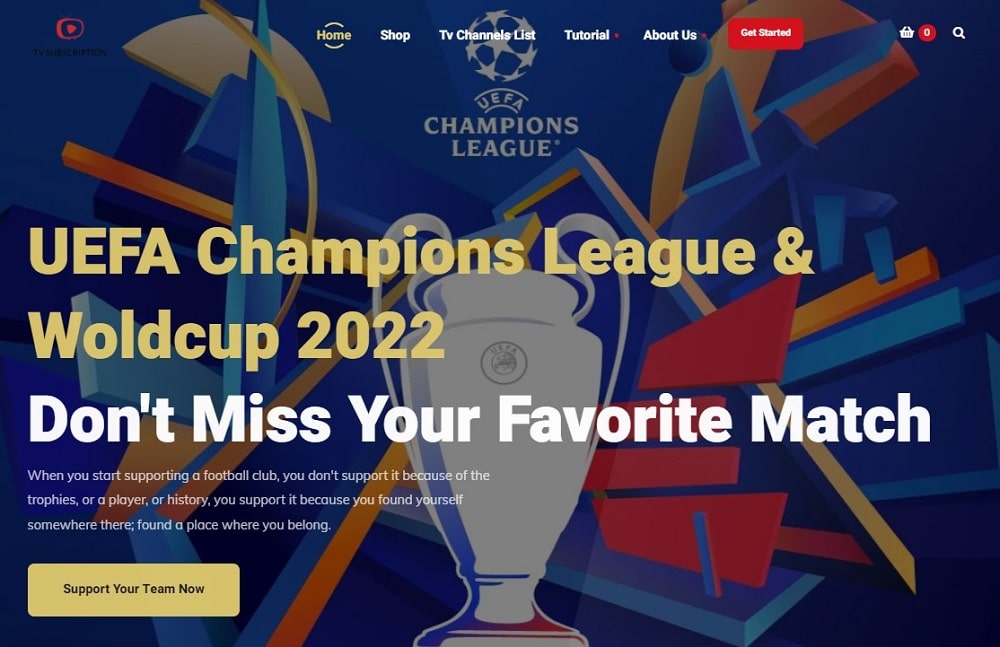 Price: 13.99 USD monthly (for Basic Pack), 29.99 USD for 3 months (for Standard Pack), 49.99 USD for 6 months (for Premium Pack), and 69 USD for 12 months (for Gold Pack)
With TV Subscription, you'll get access to a wide range of TV channels via IPTV. It's great for TV shows, movies, cartoons, news, sports, and amongst other genres of programming. Every day, new episodes of the best movies and TV shows are added to the site.
With TV Subscription, you'll be able to access a large library of content. It is possible to use TV Subscription on any device. It's simple to set up, and you'll get prompt service around the clock. It allows for a variety of traffic scenarios. 4K and 8K resolutions are supported.
---
12. Typhoon Labs TV — Best for Entertainment, Streaming TV Shows, On-Demand Movies, Sports, and Live TV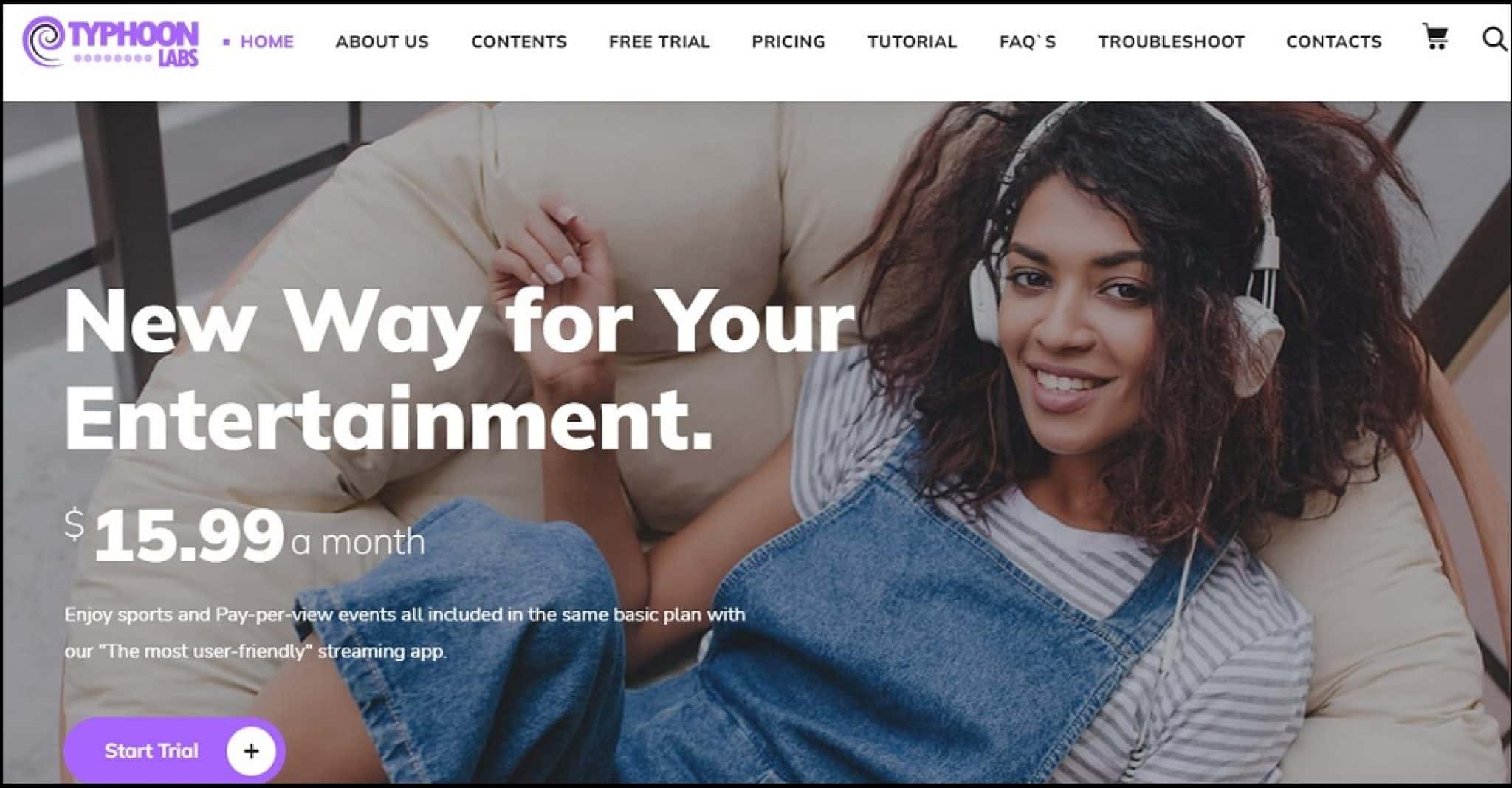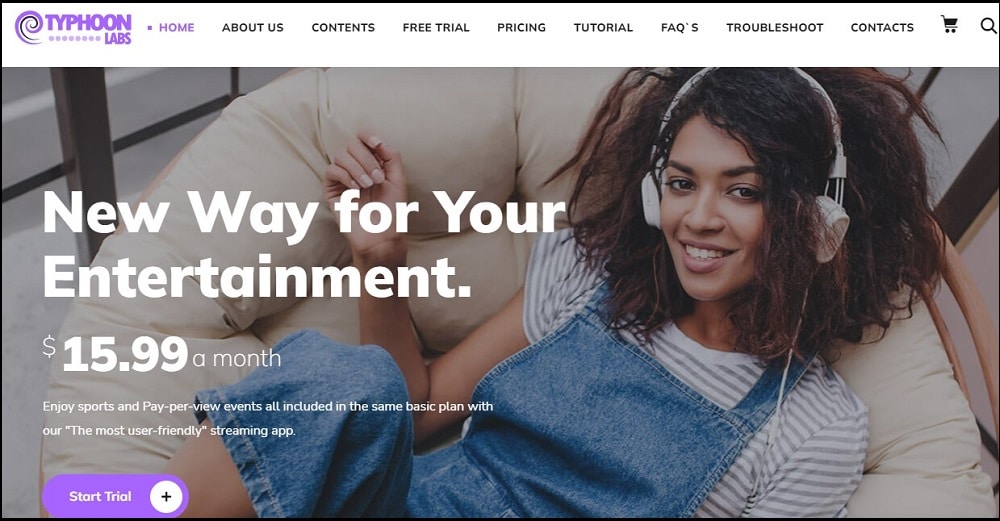 Price: 19.99 USD (monthly), 3.99 USD (3 months), 59.99 USD (6 months), and 79.99 USD (12 months)
Typhoon Labs TV is a dedicated IPTV / OTT service provider for the United States and Canada, offering 1500+ FHD & HD live TV streams that have been hand-picked. You can watch everything from the news to sports and children's programming on just one service.
All of the game passes are available through services such as the NBA, NFL, and so on. Typhoon's VOD library has a wide selection of on-demand movies and television shows. Typhoon Labs TV provides a user-friendly streaming app and EPG for your FireTV stick or Android devices. There is a 48-hour free trial, and customer support is available around the clock.
---
13. IPTVtune — Best for Streaming SD and HD Quality Content on all Devices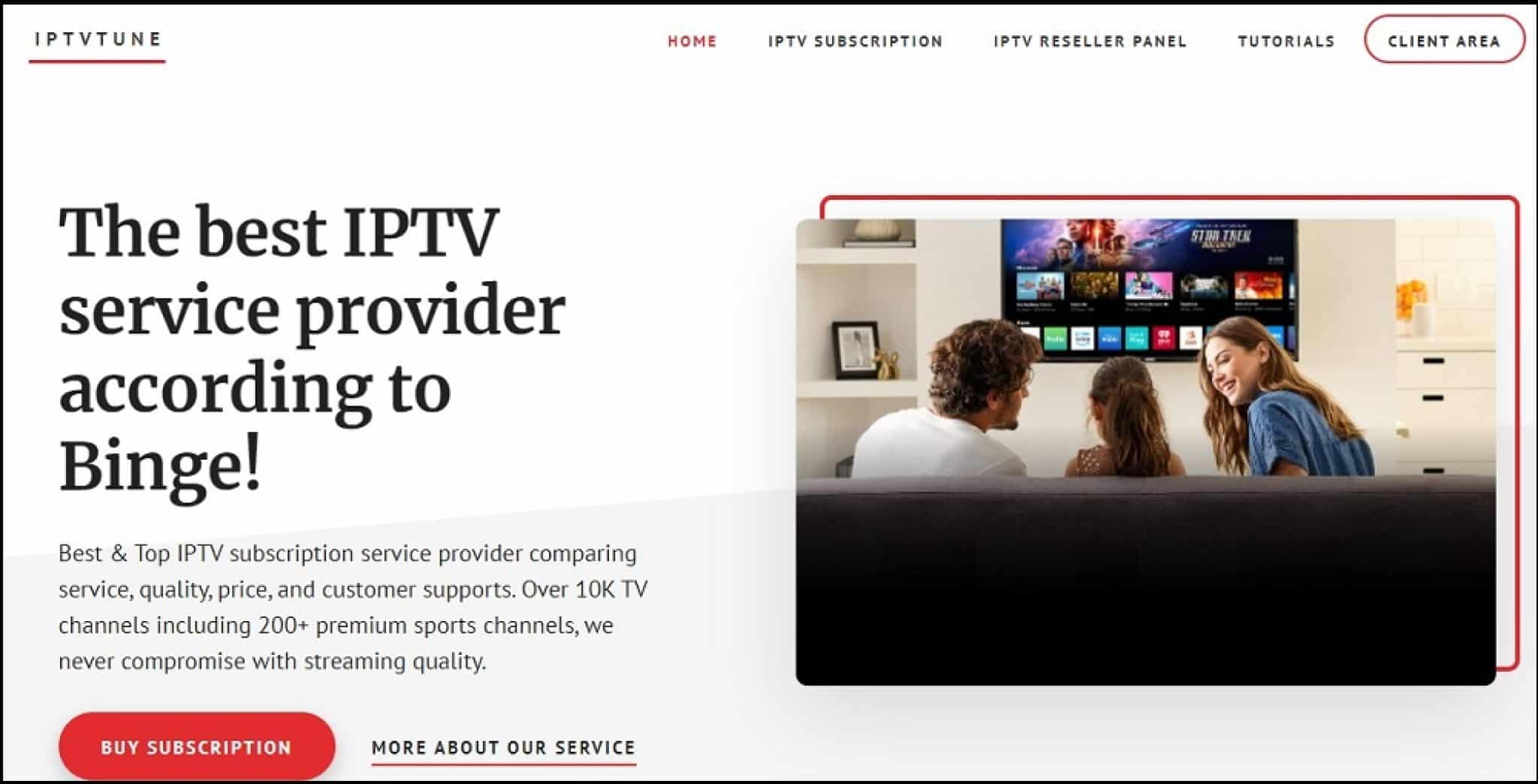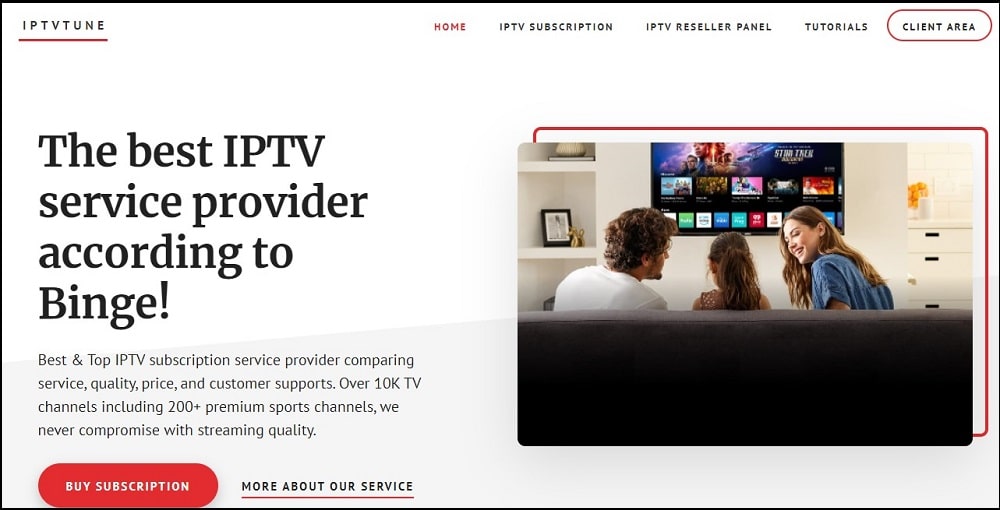 Price: Starts at 5 USD to 15 USD monthly
IPTVtune is one of the most cost-effective and high-quality IPTV service providers. With a steady connection, this IPTV service provider provides stable performance with little buffering and freezing.
Customers can expect a solid overall bundle from IPTVtune. With IPTVtune, you save money while still getting access to high-quality programming.
---
14. Xtreme HD IPTV — Best for Streaming TV Shows and Movies in IPTV, Android, and MultiScreen Devices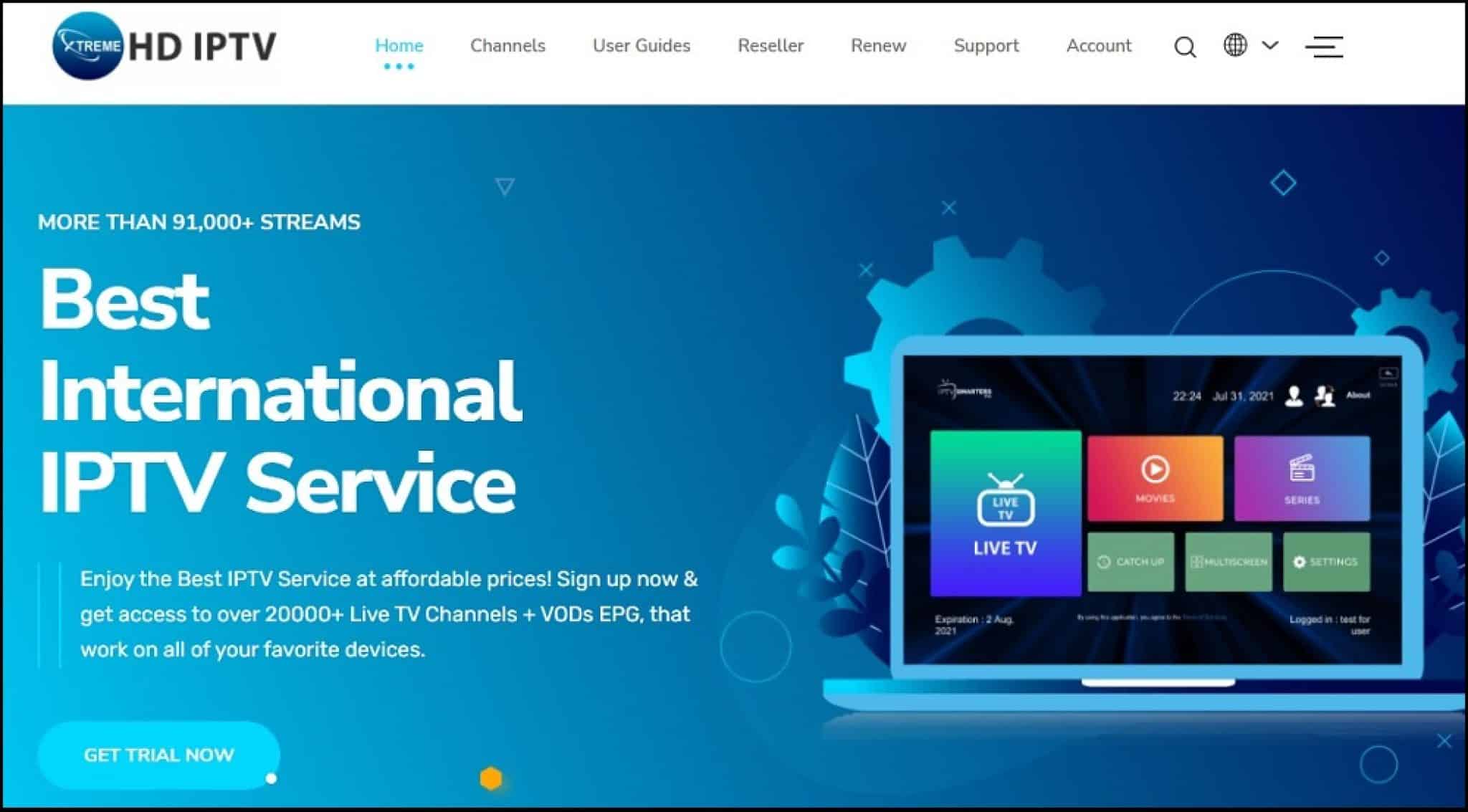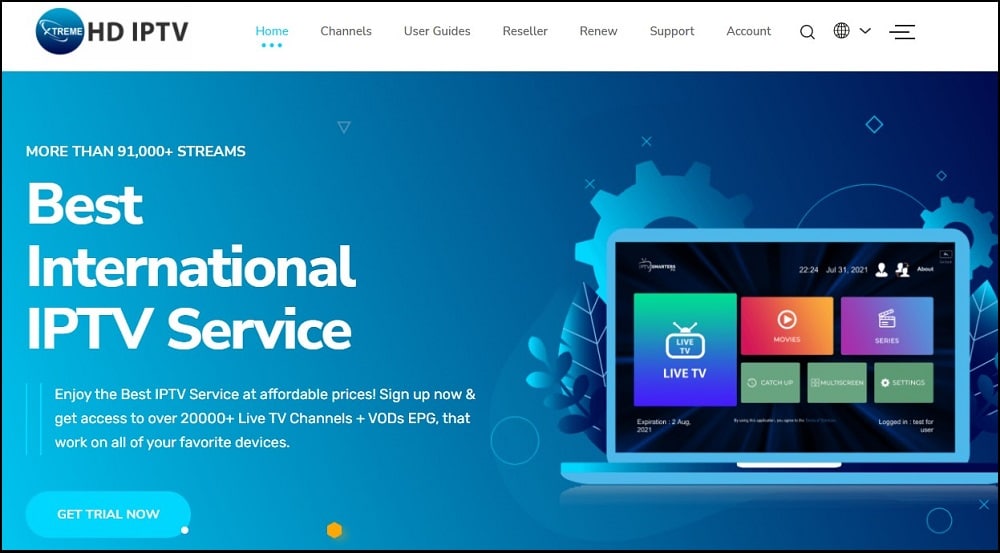 There is a wide variety of content available with Xtreme HD IPTV. Channels in English and other languages are available for you to choose from. With Xtreme HD IPTV, it's possible to catch up on the latest movies and TV episodes thanks to the catch-up feature on Netflix. Additionally, it offers a multi-screen feature that allows you to simultaneously watch two or more shows.
With Xtreme HD IPTV, you can watch your favorite TV episodes and movies in high definition. Its user-friendly design makes it simple to find what you're looking for.
---
15. IPTV Trends — Best for Streaming  VODs, Paid Sports Events, PPV, and TV Channels on MultiScreens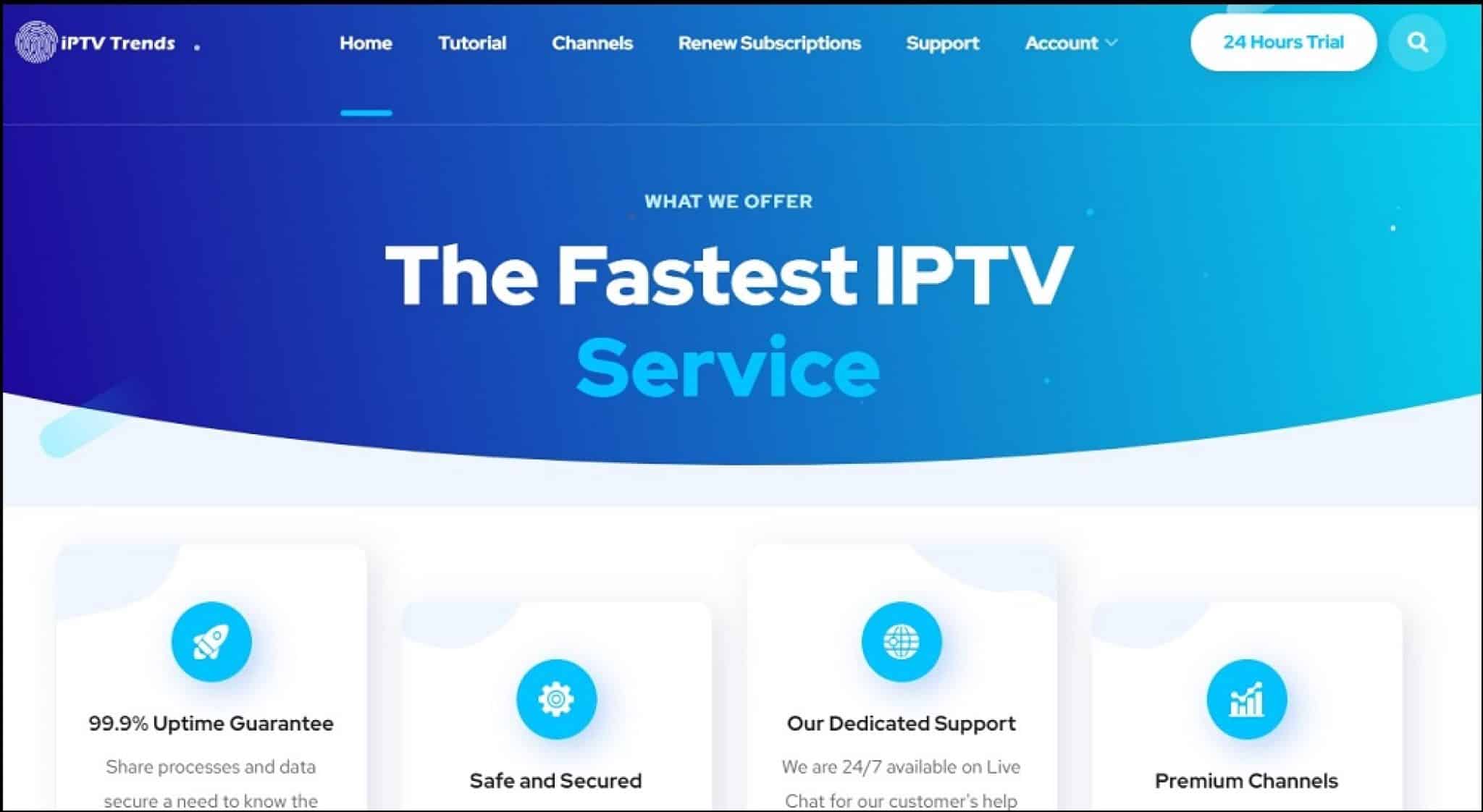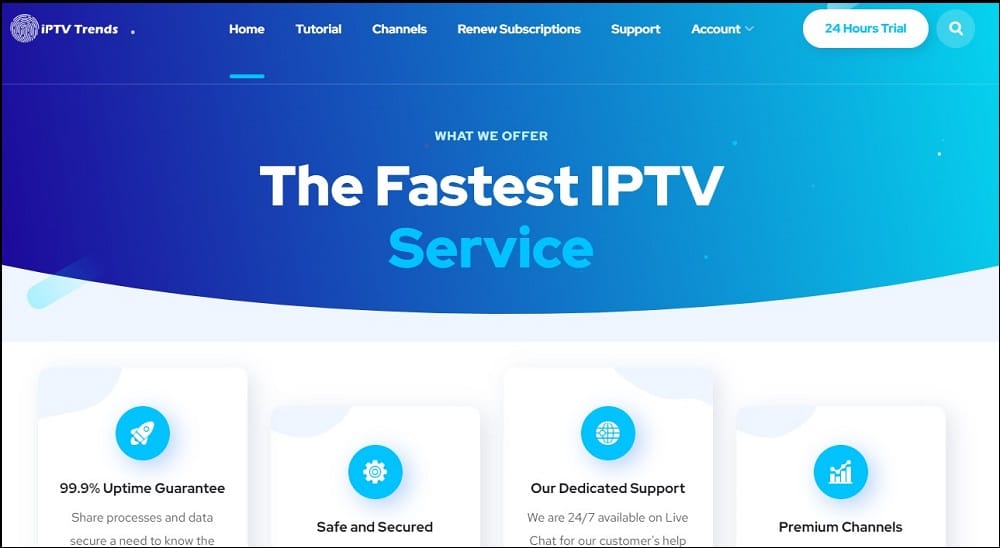 Price: 18.99 USD (monthly), 50.99 USD (3 months), and 80.99 USD (6 months)
It's hard to find a better IPTV service than IPTVTrends, which offers more than 20,000 live TV channels and 60,000 videos on demand (VOD) options. Channels and on-demand contents are available in 4K, HQ, and HD resolutions.
Mag/Enigma box (Smart TV), mobile phones, laptops, computers, firesticks, and others are all supported. You can use this service in conjunction with a variety of apps, such as Kodi, Lazy IPTV, GSE IPTV, IPTV Smarter Pro, and lots more.
---
16. Apollo Group TV — Best for Streaming HD Channels and Premium Sports Events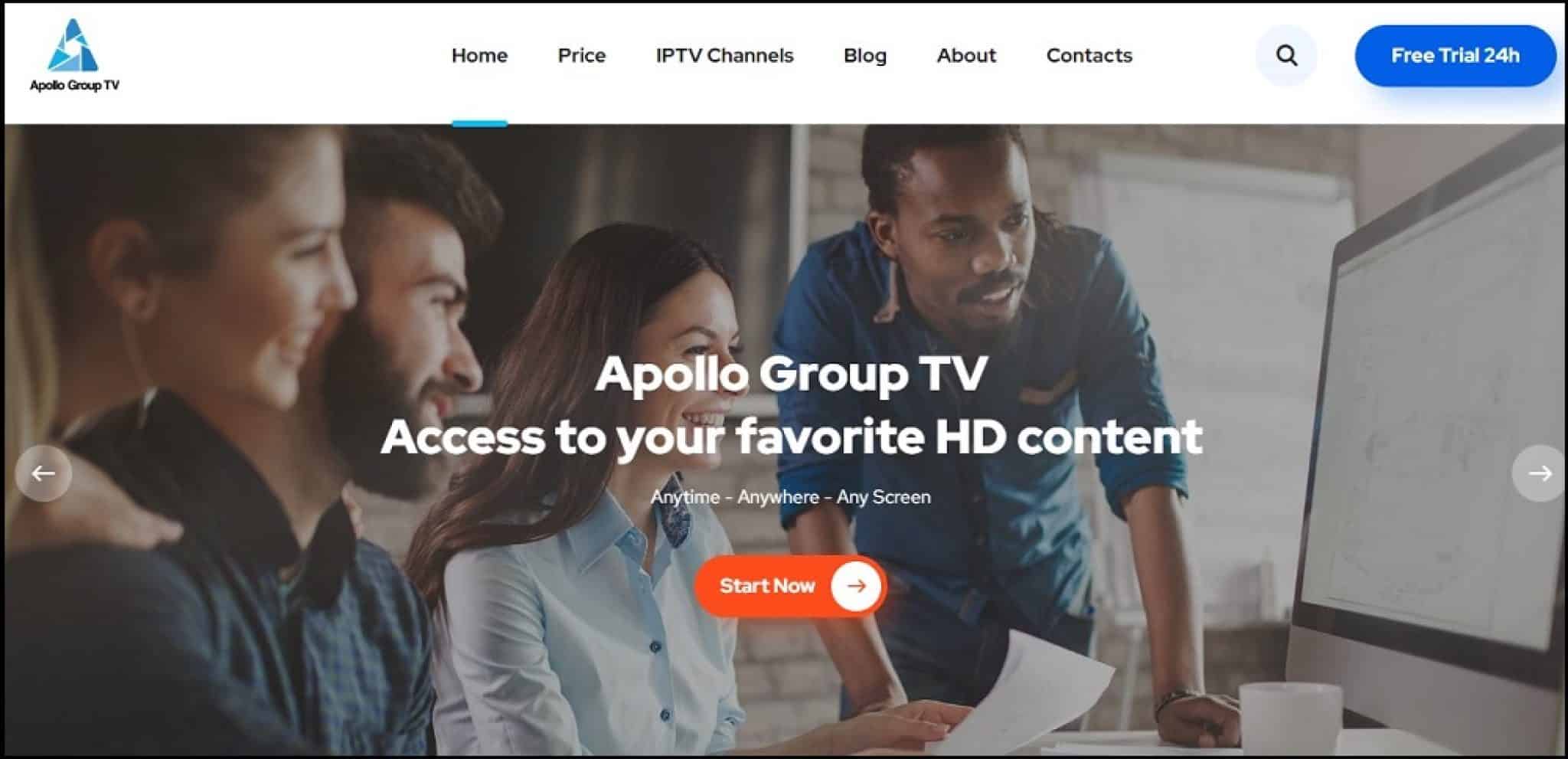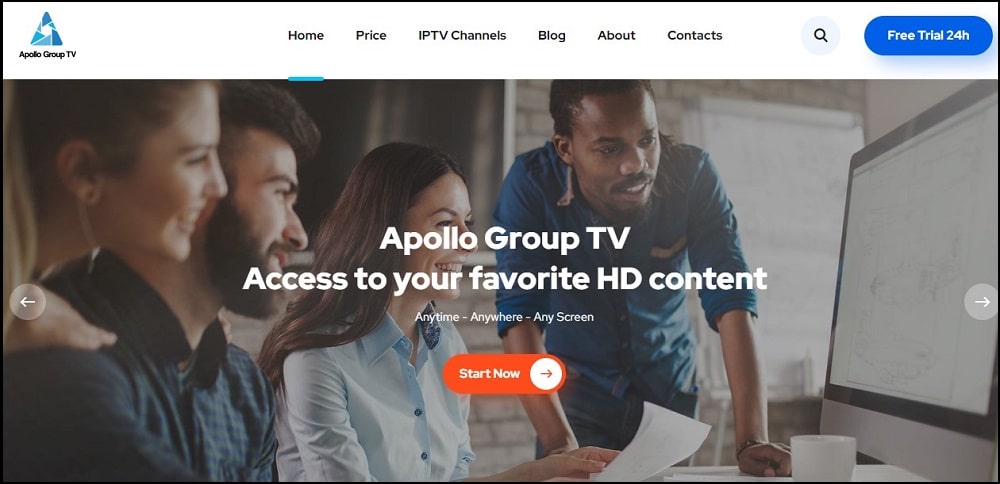 One of the best IPTV service providers is Apollo Group TV. With Apollo Group TV, you will get over 1000 HD channels including content available from across North and South America as well as Europe and the Middle East.
These channels range from News, Entertainment, and Sports to a plethora of other categories. Over 5000 commercial-free movies and TV series are available on-demand in the VOD library.
---
17. Eternal TV IPTV — Best for Streaming International Channels on Android Devices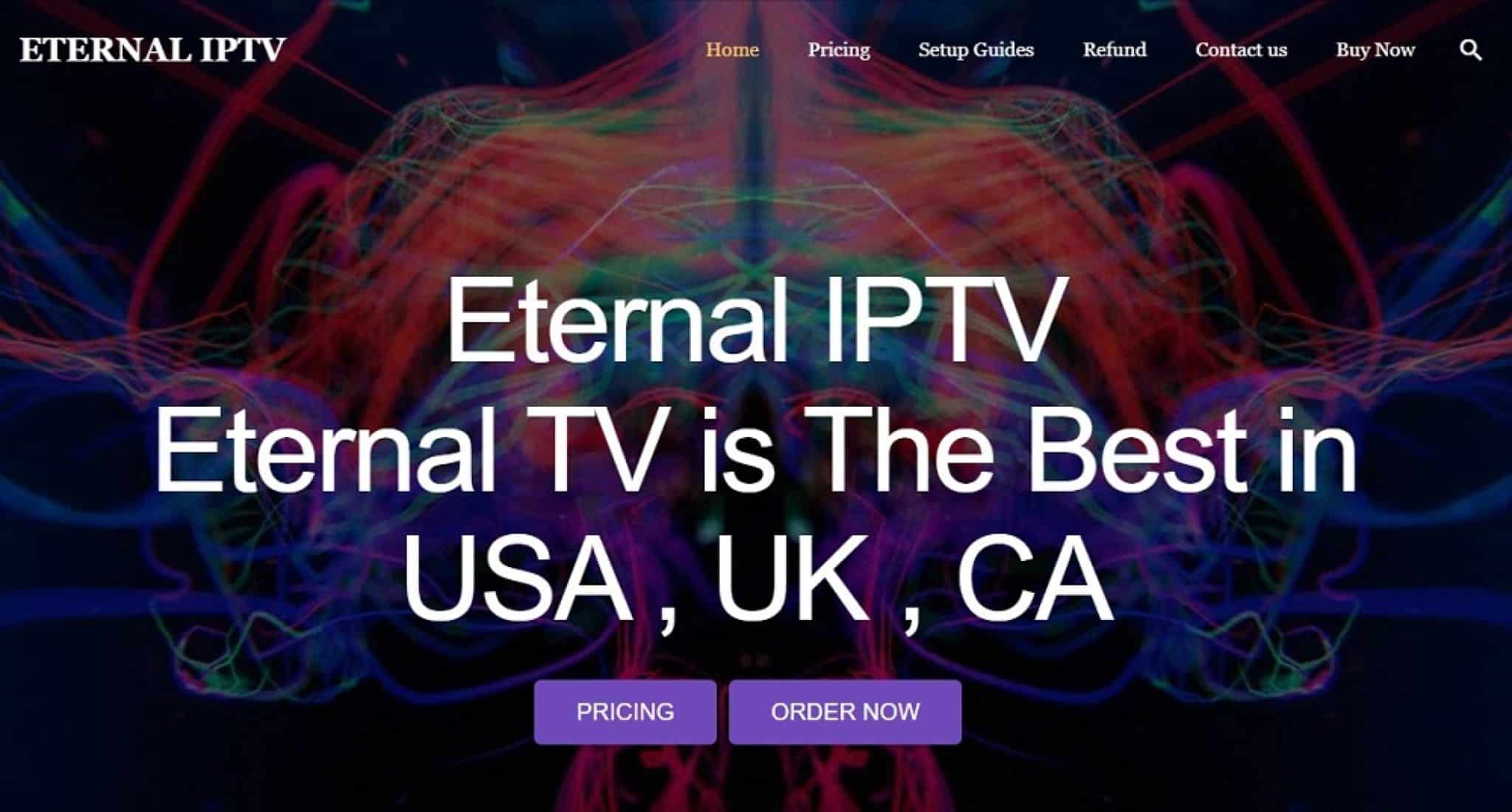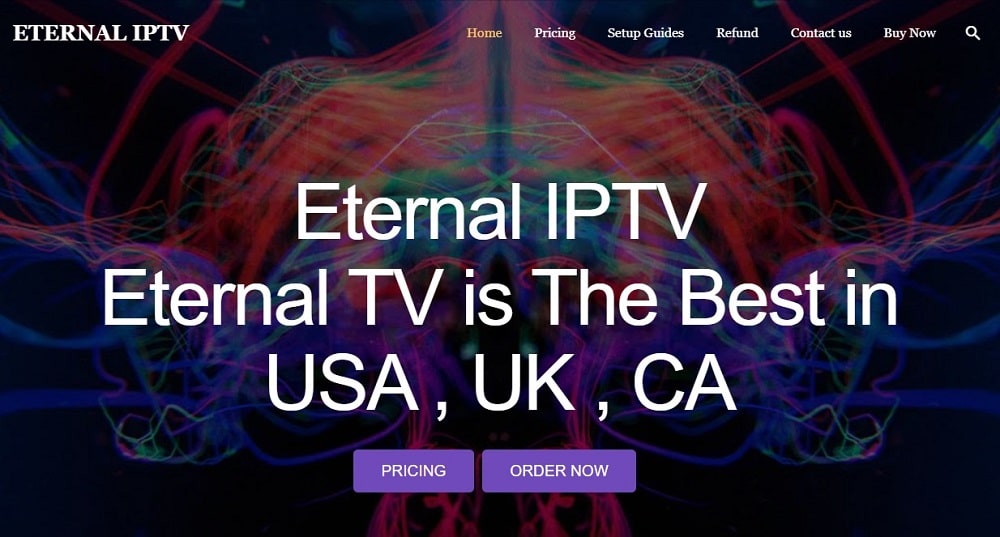 IPTV service provider Eternal TV offers the most reasonable rates. Because of this, it's likely that it's always out of stock. Those who are able to purchase a subscription plan frequently claim that it is one of the best IPTVs.
More than 2,000 cable TV channels are yours for as little as 5 USD monthly with this package (single user). Several multi-user plans are available from Eternal IPTV if you're interested in spreading the cost of your subscription amongst your loved ones.
---
18. Super Pro IPTV — Best for Streaming TV Shows, Movies, and Live TV Channels in HD on Smart TV, Apple TV, Android, and iOS Devices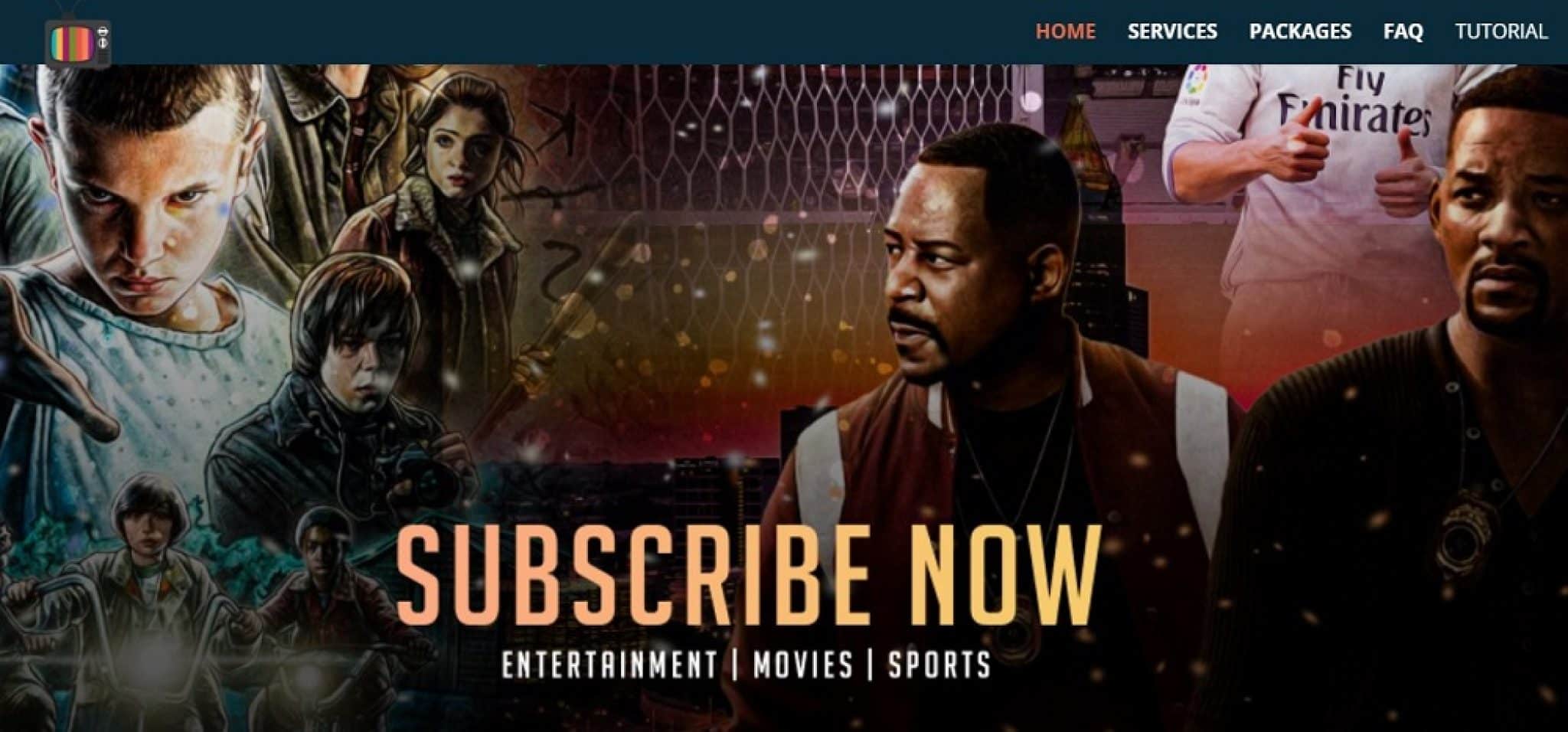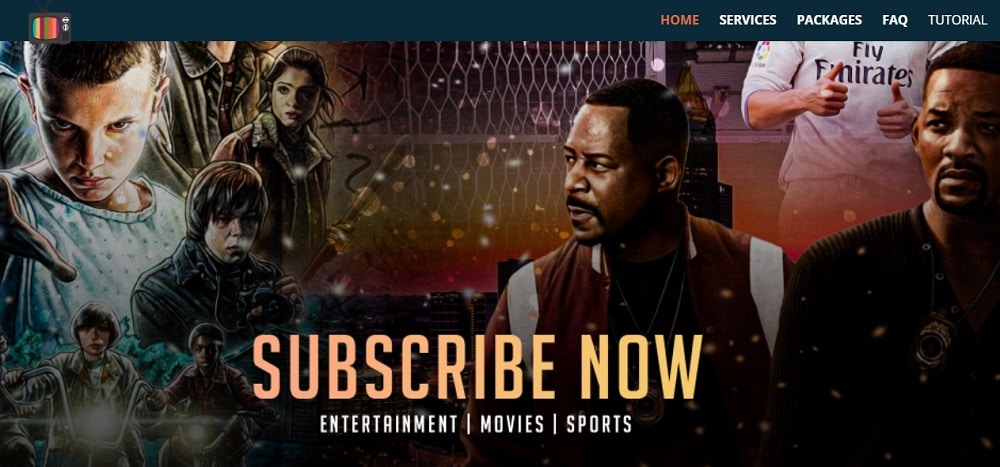 Price: 34 USD (for 3 months)
This list of the best IPTV providers also includes Super Pro IPTV. SuperPro IPTV provides a tantalizing selection of over 11000 live channels and over 25000 series, movies, and VODs. If you're a fan of IPTV services, you won't be disappointed with this selection.
Some channels have 4K resolutions, which is something that I can't say about other IPTV services when it comes to video quality. In addition, upgrades are available for additional functionality.
---
19. Blerd Vision IPTV — Best for Streaming International Channels on Xbox, PS4, iPhone, iPad, Fire TV, and Amazon TV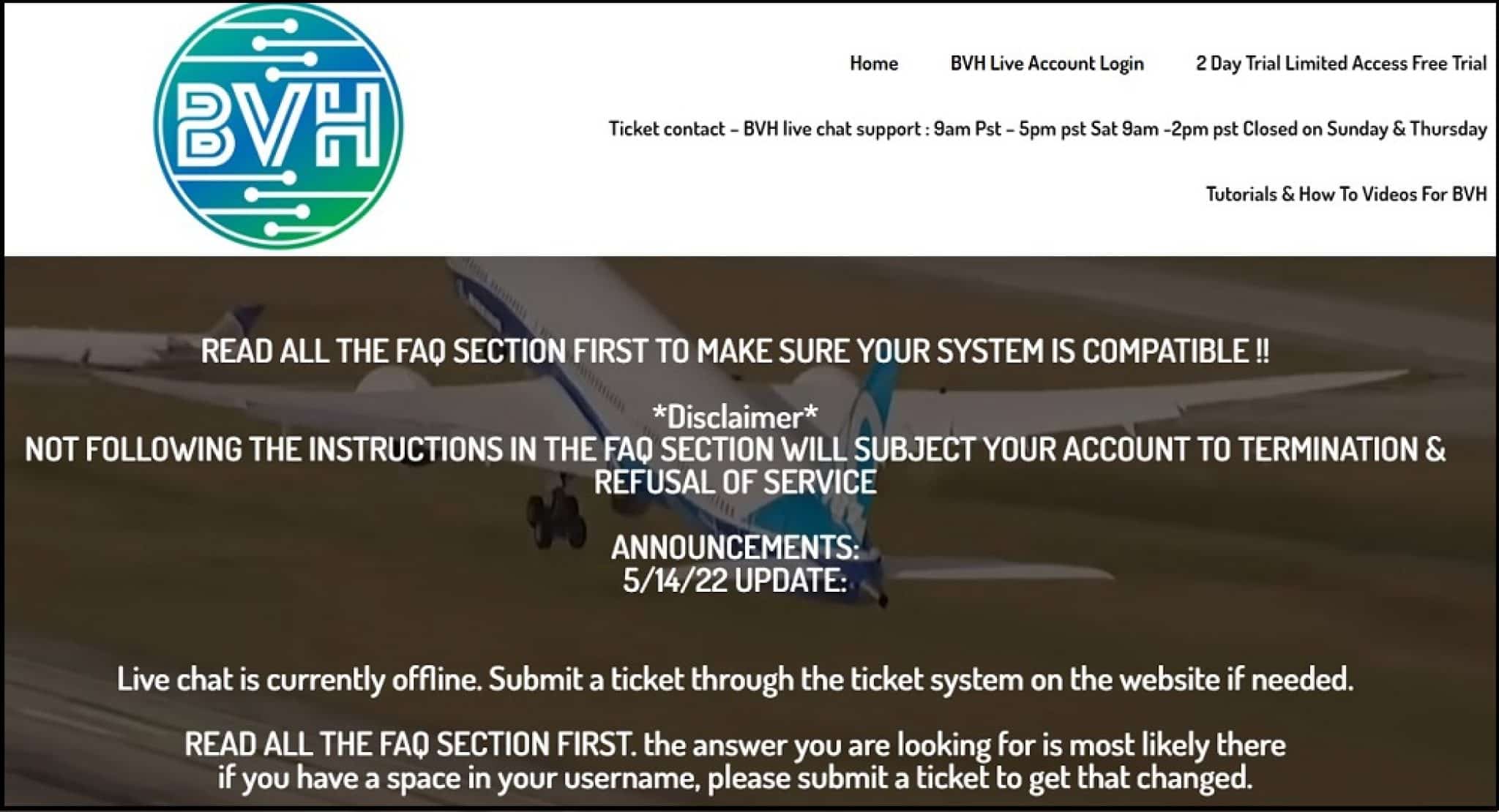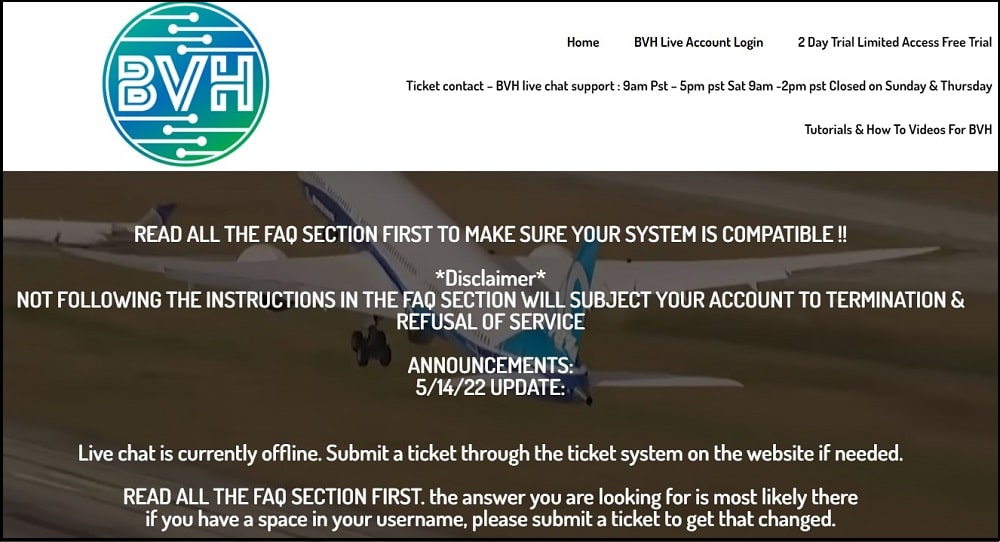 Price: 5 USD monthly per connection
In terms of IPTV services, Blerd Vision is among the more economical options. It costs just 5 USD a month. However, there is only one connection included in the 1-month package. If you wish to use multiple devices on the same plan, you'll have to pay more.
While the overall selection is limited in comparison to competitors, the company does provide a free trial that lasts for two days. The platform has around 5000 channels.
---
20. Kemo IPTV — Best for Streaming International Channels on Android TV Box, iOS, and Android Devices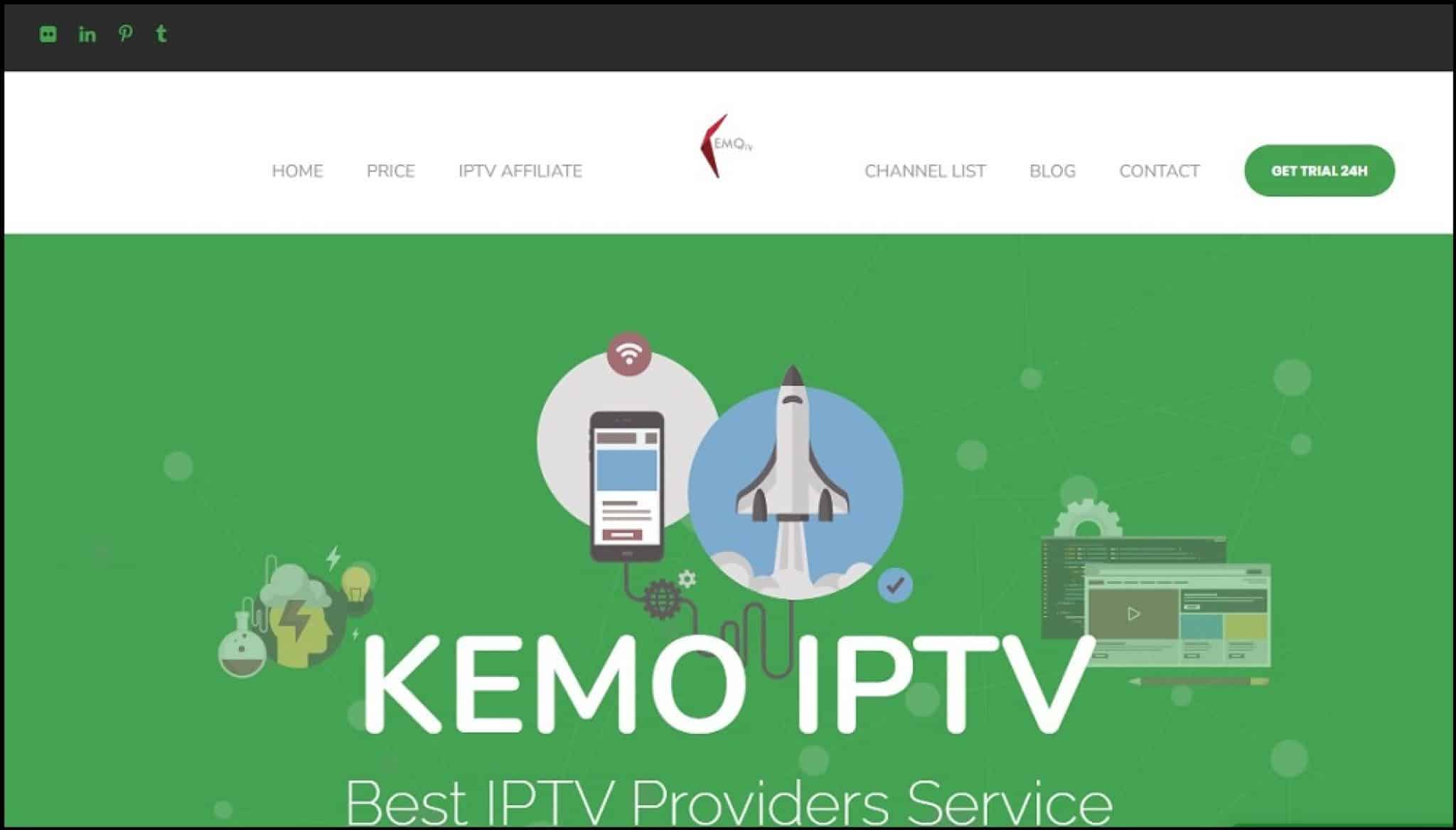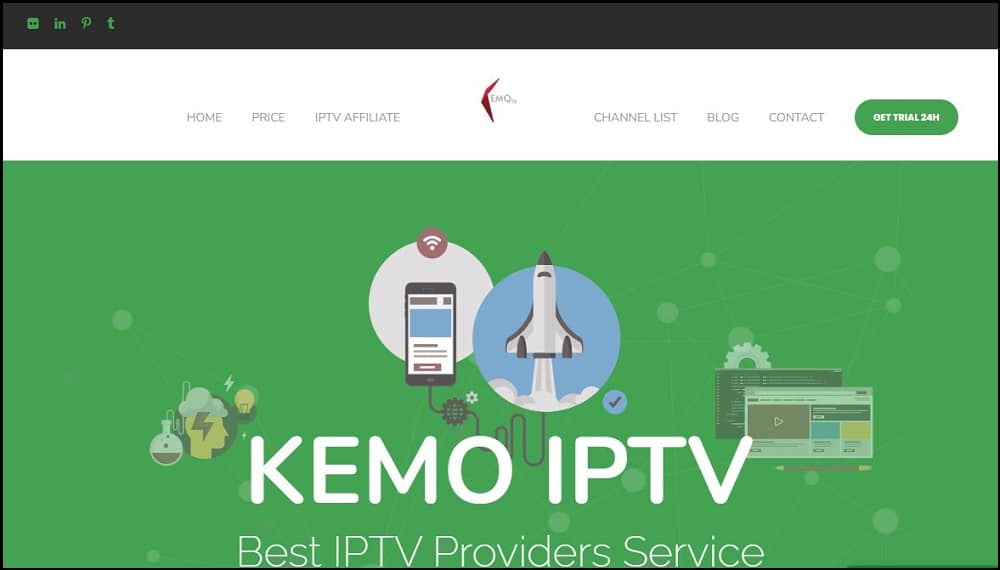 Price: 25 USD (for 6 months)
More than 16000 channels and more than 30000 movies and TV shows are available on Kemo IPTV. With Kemo IPTV, Full-HD is the highest resolution available. All of the supported devices and operating systems are compatible with the service.
Six months of service begin at the cost of 25 USD. However, you can only have one active connection at a time. At 90 USD for a six-month subscription, you can connect five devices.
---
21. Prime IPTV Pro — Best for Streaming Live Channels on Fire TV, Mac, Windows, iOS, and Android Devices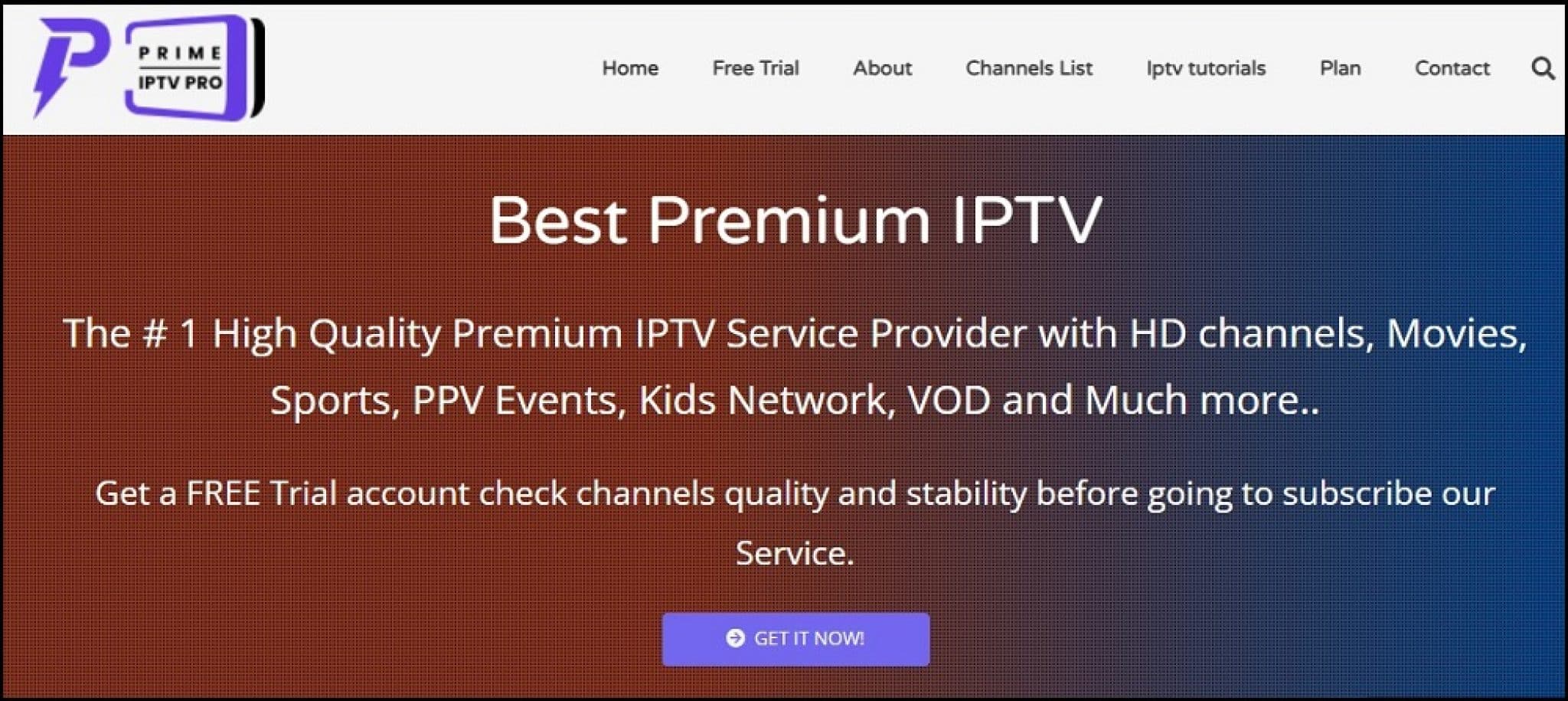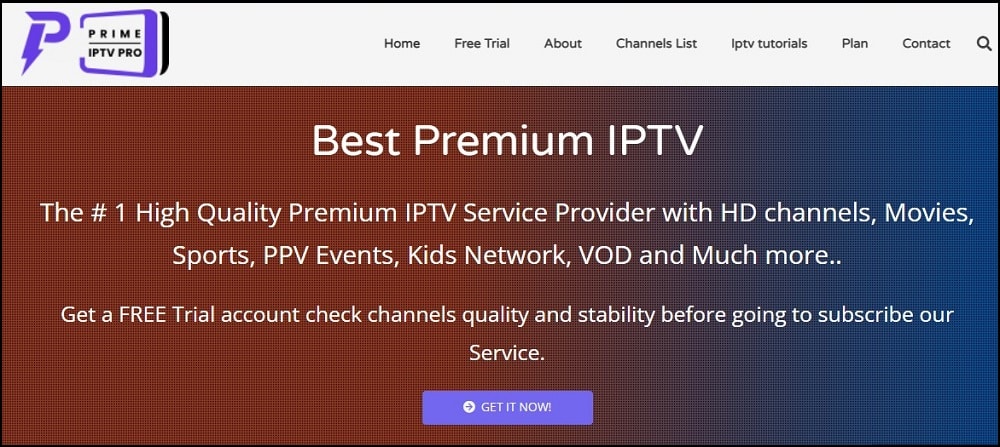 Prime IPTV is known for its high-quality TV channels and support for video on demand (VOD), PPV, movies, and sporting events. The service is compatible with a wide variety of devices.
There are few IPTV services that promise full HD resolution for sports content, and Prime IPTV is one of those few. With a one-month package starting at 25 USD, you can count on 99.9% uptime.
---
22. Red Bull TV — Best for Streaming Sports Events on iOS, Android Mobiles, Roku, and other Devices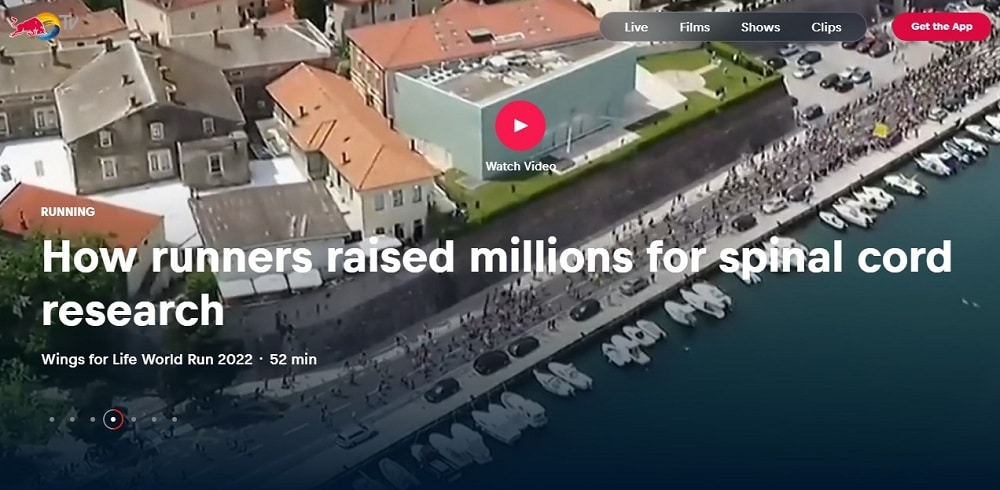 Red Bull TV is a great IPTV service if you're into adventure and sports. This app provides free access to a large number of its own live TV channels. You don't even have to create an account to use the service; it's free! However, if you want to sync your preferences and viewing history across devices, you can create an account and log in.
Red Bull TV offers live streaming in a variety of categories, including Motocross, Ice Cross Downhill, Gaming, Formula One, Enduro, Culture, Climbing, Cliff Diving, Dance, Bike, Adventure, Best of Red Bull, and many more. In addition, a wide range of on-demand entertainment is available. Documentaries and movies are also available on Red Bull TV.
---
23. Crackle — Best for Streaming Hollywood Movies and TV Shows on FireStick, Mac, Windows, iOS, and Android Devices


Crackle, the IPTV app from Sony and Chicken Soup for the Soul, is a must-have for everyone who watches IPTV.
Users don't need to sign up for anything, and there's a lot of content available. The official website serves as a point of contact for any questions or concerns you might have.
---
24. Xumo TV — Best for Streaming Movies and ABC News Live on Mac, Windows, Xbox, PlayStation, iOS, and Android Devices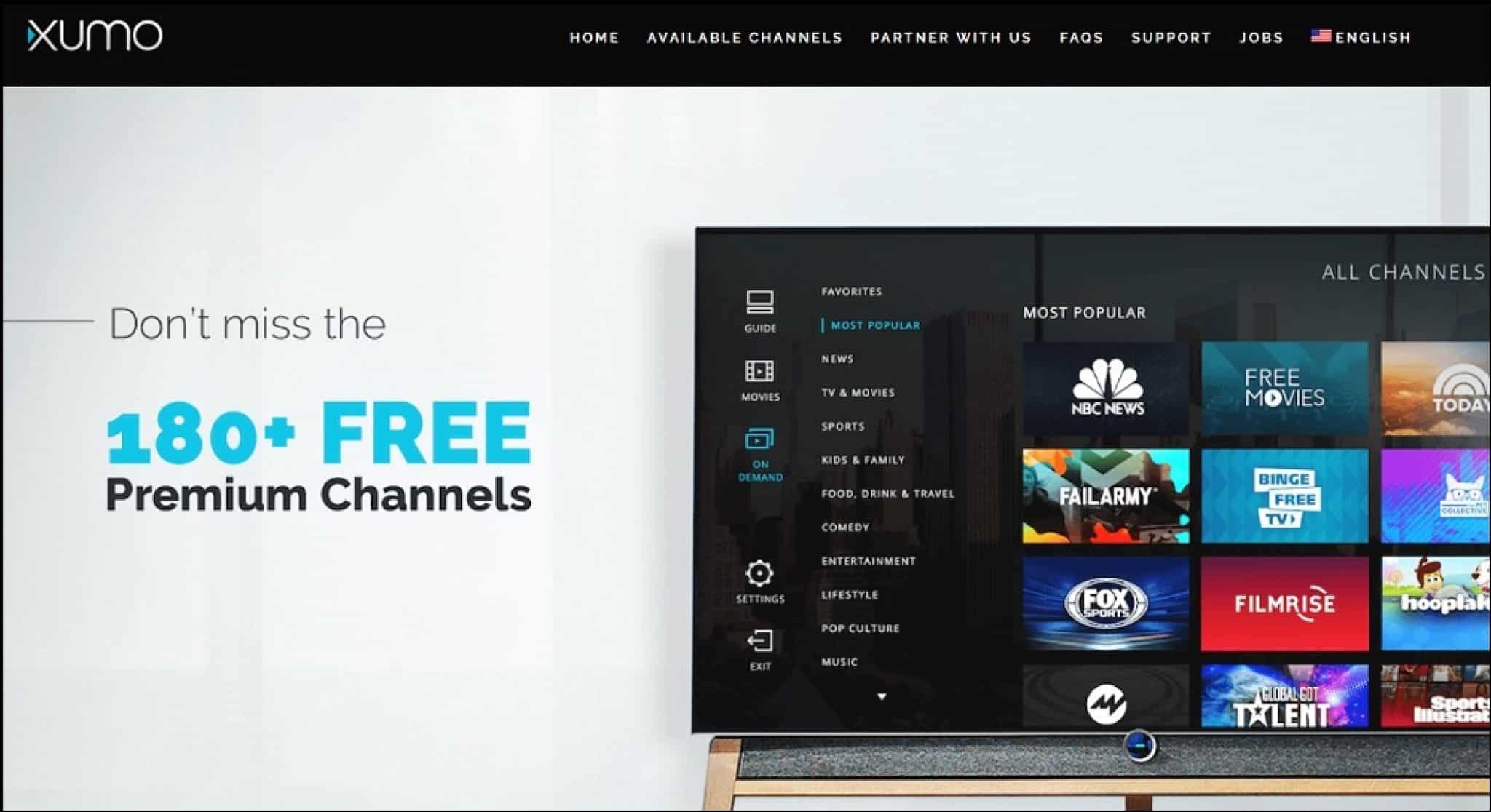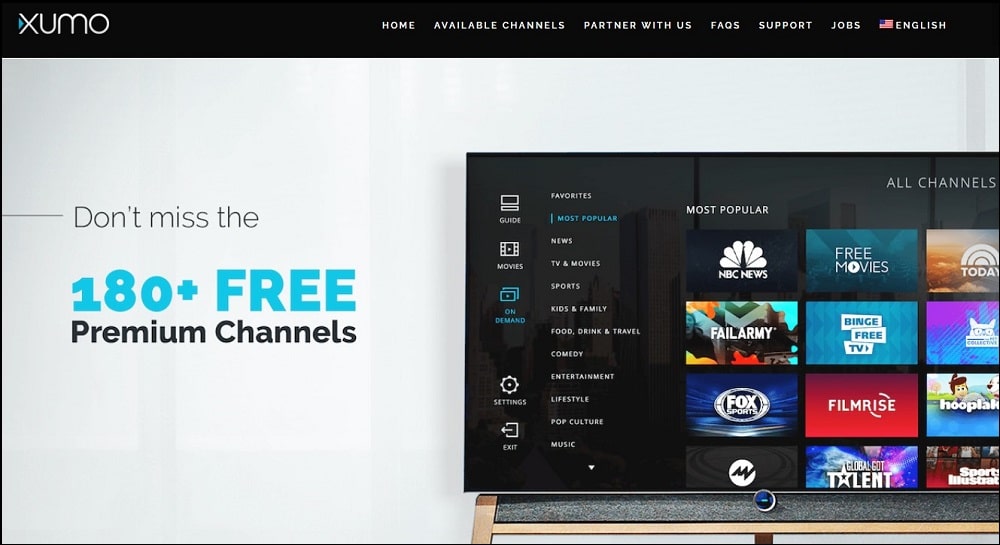 A large variety of live TV channels are available, including News, Movies, TV, Sports, and more. Cable TV channels can be streamed on Android and other supported devices without any problem. A Kodi add-on from Xumo lets you use the service even if you don't have a Xumo client on Linux, Mac, or Windows.
All of Xumo TV's features are free. A TV login or monthly subscription is not required. It is, however, ad-funded. As a result, adverts will often be shown during playback.
---
25. Pluto TV — Best for Streaming Live Channels on Mac, Windows, iOS, and Android Devices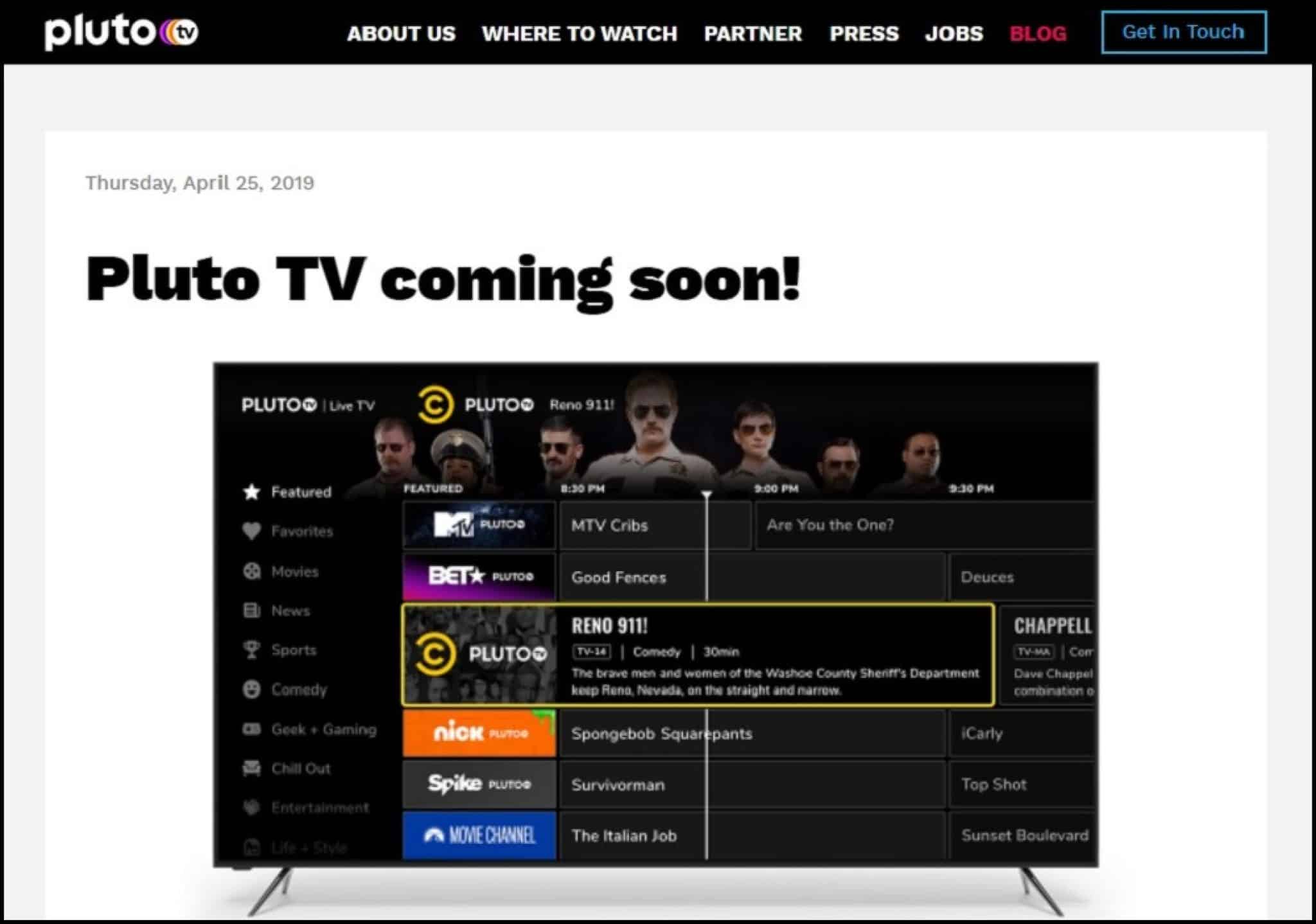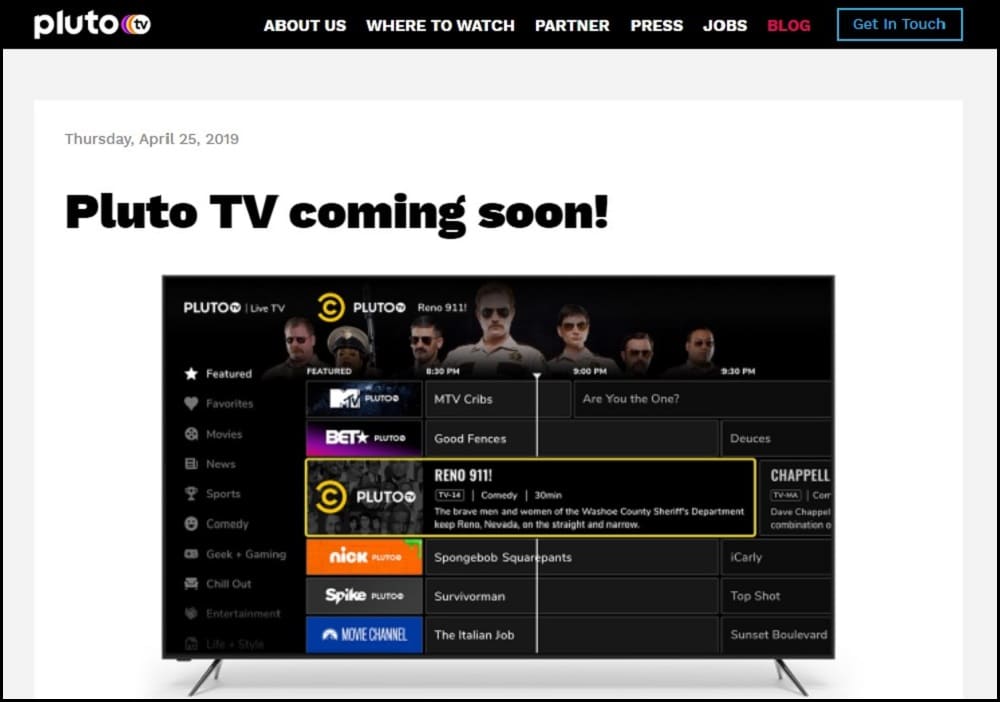 Thousands of cable channels are available for free with Pluto TV, a well-known IPTV service provider. Pluti TV is completely legal and can be downloaded from the Amazon App Store on a FireStick. On Android devices, it can be downloaded via the Google Play Store as well.
Pluto TV remains one of the best IPTV apps for FireStick and other compatible platforms because of its hassle-free streaming, user-friendly interface, and a wide variety of content.
---
26. Philo — Best for Streaming Movies on iOS, Android Mobiles, Apple TV, Roku, and Android Devices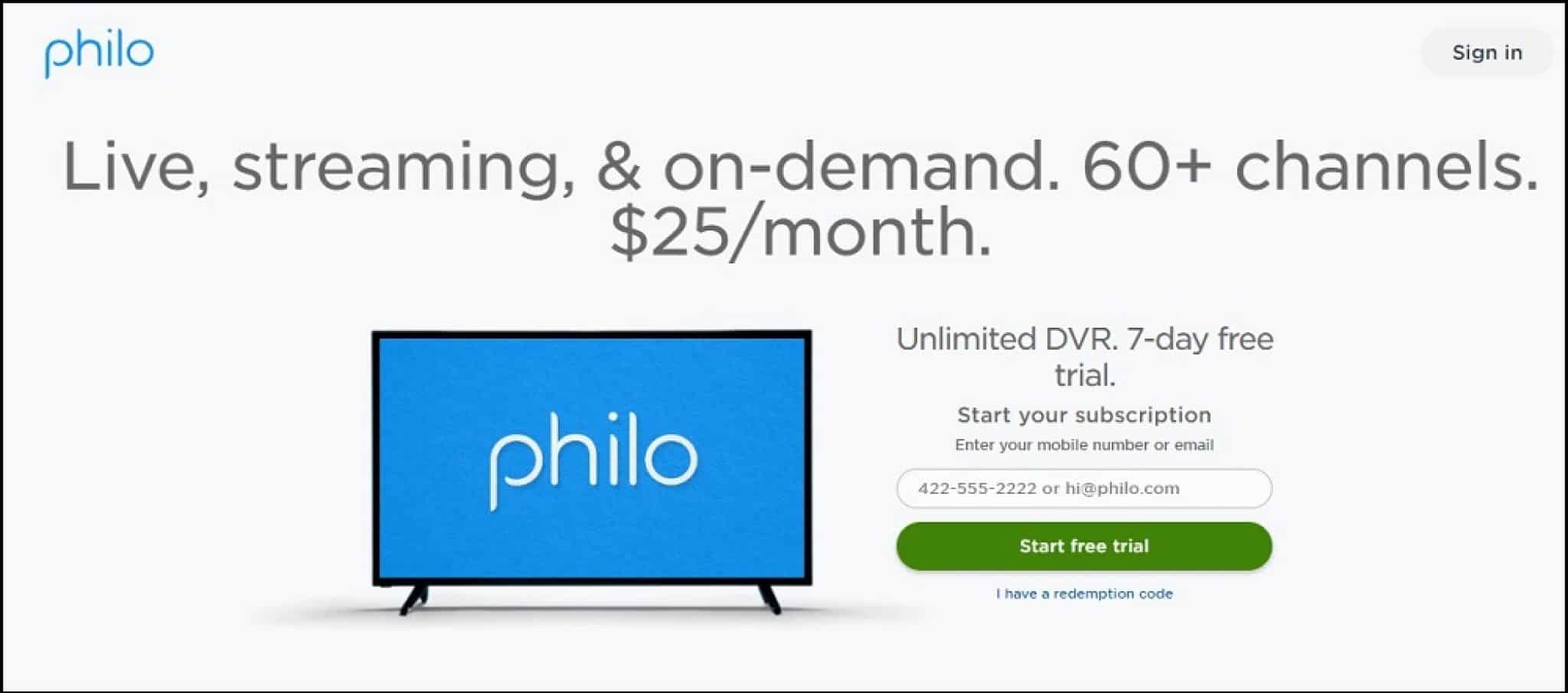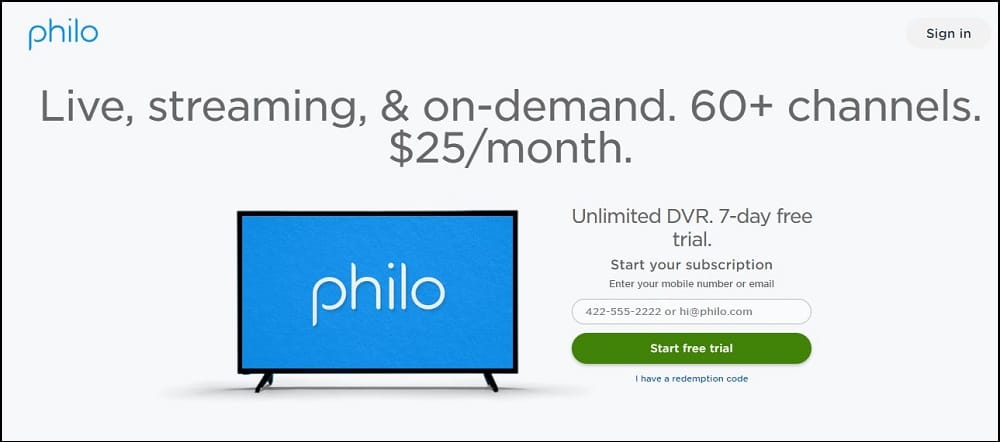 You can stream live TV on your FireStick with Philo's IPTV service for a reasonable fee. For about 20 USD monthly, you can have access to more than 60 channels on this IPTV service. A large variety of on-demand programming is available as well.
Channels such as BBC America, TLC, MTV, HGTV, AMC, A&E, and more can be found in Philo. STARZ and Epix are available as monthly add-ons for 5 USD and 3 USD, respectively.
---
IPTV FAQs
1. Is it legal to use IPTV?
Streaming content from unlicensed IPTV providers can not be legal in many regions. Using them carelessly could lead to legal issues down the road. FireStickTricks also cannot check each piece of content in every country.
Depending on where you live, different rules and regulations apply to the media. An application or service utilized on a streaming device is the exclusive responsibility of the customer. You can use official IPTV services from the Amazon App Store or Google Play Store without issue.
Each IPTV service can be independently verified by Google and Amazon because of their vast resources. Otherwise, they wouldn't have allowed these services in the business in the first place. The entire video streaming market is being shaken up by these unconfirmed IPTV operators.
Satellite businesses are losing customers because they charge too much for each bundle and provide poor customer service. It's only a matter of time before the vast majority of consumers move to IPTV providers like these. The music industry has undergone a similar upheaval in the last several years, thanks to services like Amazon Music and Spotify.
2. Is IPTV free to watch?
Kodi, for example, is an IPTV application that offers its services for free. Certain devices such as Roku, Amazon FireStick or Android can be used to access free IPTV services such as Netflix. You must visit the IPTV service's website to see if it's compatible.
3. Is it possible for me to start my IPTV service?
Yes, you are free to begin using your IPTV service right away. IPTV middleware like ZapX or Xtream UI, video-on-demand (VOD), a billing system, and an IPTV player for your consumers are all needed to get started.
4. How does IPTV function?
A broadband internet connection and a device to display the content (such as a smartphone, laptop, or smart TV) are required to access IPTV channels. If you have an older TV and a set-top box, you can watch IPTV channels.
---
Conclusion
This article provided a comprehensive list of the best IPTV providers. There has never been a greater demand for cord-cutting. More and more people are opting to watch their favorite shows online rather than subscribe to a cable television service. With these IPTV providers, you can watch Live TV on a variety of devices, including Smart TVs, Android devices, FireStick, and more, at a reasonable price.