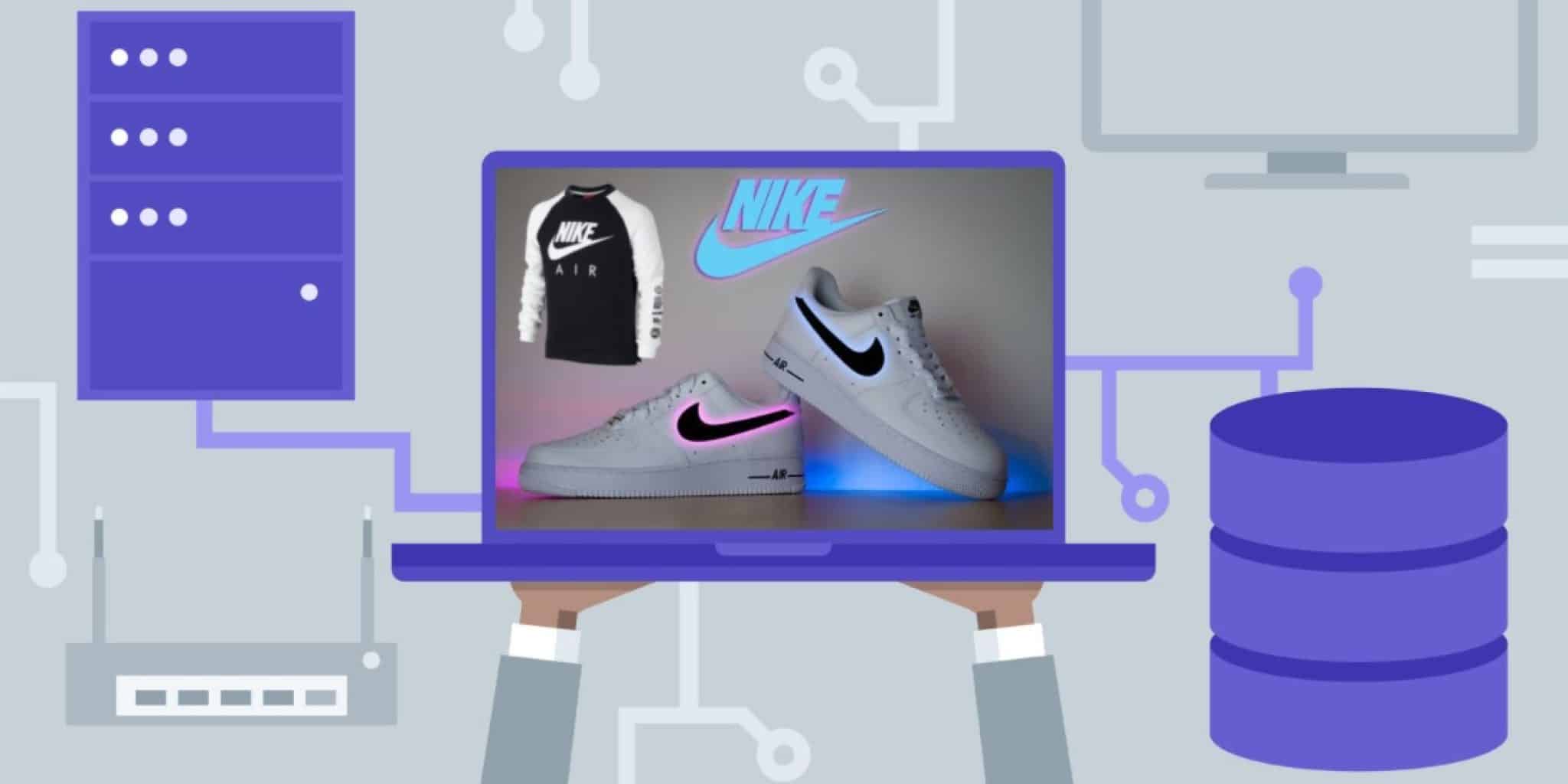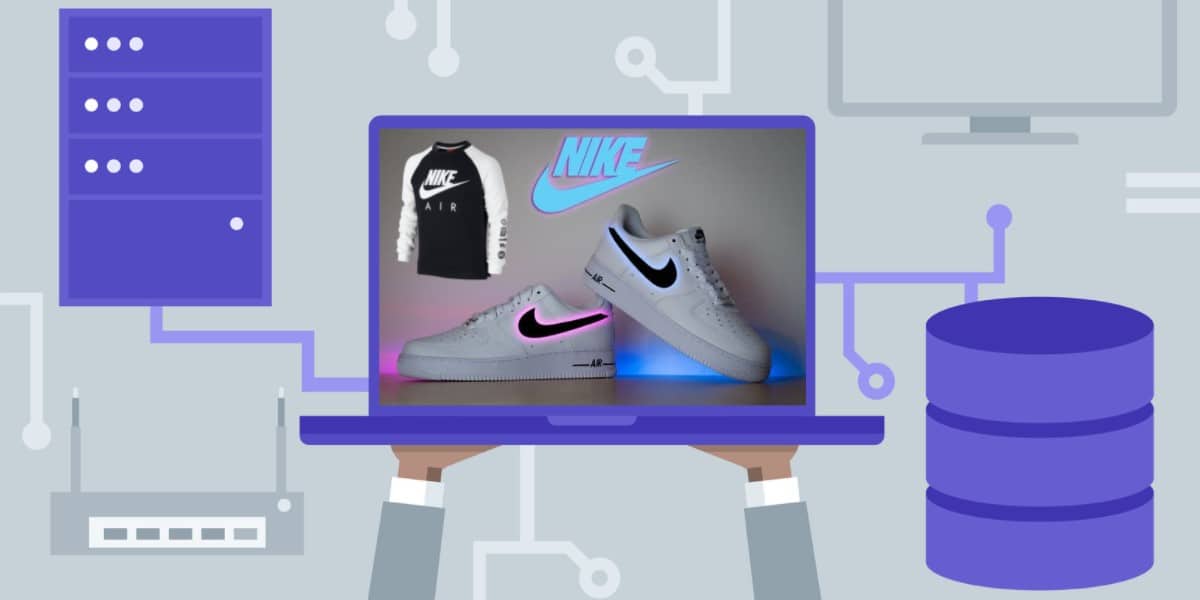 Has Nike anti-bots blocked your IP address? Our review gets you covered with the highly recommended best Nike proxies for copping limited editions and evading restrictions.
Nike is a famous website and is well known for its latest releases. However, slaying on it without proxies is highly restricted. You should have as many accounts as possible to increase your chances of winning the limited editions. Again, managing bulk accounts is restricted. Another thing, Nike restricts some regions.
To bypass all these conditions, sneakerheads and retailers wishing to buy kicks in bulk require particular proxies meant for Nike website. We refer to these proxies as Nike proxies. There are a handful of proxies that claim to work on Nike stores, but few are actually compatible. Aside from proxies, bots are other essentials, though not out of topic today, they go hand in hand.
Nike proxies hide your IP address, making you anonymous and appear like a normal user working elsewhere. They are also perfect for managing bulk accounts for higher chances of winning. For that reason, the site seems to have numerous retailers buying from it when in reality, it is proxies that are working on it.
To help you and save your time searching for the best Nike proxies, here is our recommended list of residential proxies you can easily use to pair with your bot.
RANK
PROXY PROVIDER
PRICE(Monthly)
FEATURES
LINK

1

$75 – 5GB

Cites/Countries Geo-targeting
40+ million IPs

Visit Site

2

 

 $249.99 – 10 Ports

Countries Geo-targeting
31+ million IPs

Visit Site

3

$50 – 5 Ports

Countries Geo-targeting
200k+  IPs

Visit Site

4

$75 – 5GB – 300 Ports

Countries/Cities/Region/ISP Geo-targeting
8.5+ million IPs

Visit Site

5

 $300 – 20GB

ASN/Cities/Countries Geo-targeting
72+ million IPs

Visit Site

6

$5 – 1GB

Countries Geo-targeting
5+ million IPs

Visit Site

7

$79 – 5GB

Countries/Cities/ASN Geo-targeting
75+ million IPs

Visit Site
Best Nike Proxy for SNKRS Draw
As earlier stated, there are many proxies that claim to offer Nike proxies. We have selected the best Nike proxies that work effectively and be notified about any draw on the Nike stores. Check them out.
---
Smartproxy is our first choice when selecting the best Nike proxies. They have a huge IP pool all over the world. Therefore, smart proxies are preferred among the clients. Due to humongous demand for sneakers, their proxies go up to geo-targeting city-level.
Although they cover limited cities which are increasing, they get your tasks done as expected. The proxies have fast response time with unlimited threads, unique IPs, and above all, they are compatible with most sneaker bots. Try to cook real sneakers on Nike with this world's number one proxies.
The provider sells Nike proxies in different packages, but they come with metered bandwidth. Still, you can access all the IP addresses within the IP pool. To help you succeed on the sneaker draws, you need Smartproxies to stay updated on when they go live. Managing multiple accounts increases your winning chances.
Otherwise, you need reliable and compatible proxies to cop these limited kicks. Smartproxies have all these properties. Their price will never empty your pocket at any cost. However, no trial option might demoralize you. Alternatively, they offer a 3-day refund instead.
---
Shifter is one of the best Nike proxies providers that is growing at a faster rate. They provide IP addresses from over 31 IPs all over the world. The proxy provider is packed with advanced features that make it easy to rank it on our list. The client has control over the proxies.
Aside, they have IP rotation time from 5 minutes to 60 minutes maximum. The rotation setting is on each proxy package' settings. Together with geo-targeting capability, it makes Shifter proxy an excellent Nike proxies provider.
What makes them unique is that the proxies are compatible with most software and supreme sneaker website. Another great feature is that their proxies have high anonymity, and when geo-targeting a country, you can have multiple plans using the advanced control panel.
We recommend you go for the special proxies pricing plan to enjoy geo-targeting options for Nike proxies. But, all options have unmetered bandwidth, with each port giving you access to a maximum of 100 IPs. Even though they don't have a free trial, they still offer a 3 days refund which is the best option to text their proxies prior to committing yourself.
---
Storm Proxies have a reverse pricing spectrum. If you need millions of Nike proxies under one package, you are unlucky today. The provider has thousands of IP addresses, but they only geo-target two regions EU and US. They offer geo-targeting up to the city level. This makes it a perfect option as our best Nike proxies provider.
This is because their servers are located closer to the Nike stores hence reduced latency with a high-speed checkout process. The proxies are optimized for sneaker sites, high performance as well as having fast multithreaded tools uniquely designed to stay hidden.
Because Storm proxy providers have IP automation for up to five minutes, they are perfect for managing multiple Nike accounts. Price is friendly compared to other alternatives, but all plans give customers access to all proxies. Again, the proxies come with unlimited bandwidth, 1GB optimized for copping the latest releases on Nike.
Instead of the free trial, they have a 2 hours money guarantee to test the proxies before deciding. But, this only applies to smaller packages.
---
Soax is known for their backconnect residential proxies. They have both mobile and residential IPs in their proxy database. They get residential IP addresses from real users like mobile and Wi-Fi. That means, they exclusively own their proxies. They have clean Nike proxies geo-targeting ISP, Region and city.
This is a good choice for Sneaker copping. Since Nike stores are so strict, it requires clean residential IPs to bypass the restrictions. They have the most secure, genuine, compliant, and reliable proxies with whitelisted IPv4 addresses worldwide. As long as they provide full anonymity, the access to proxies is limitless.
That aside, they also have rotating proxies geo-targeting a good number of countries worldwide. From a lenient view, we loved their proxies since they are easy to use and secured. These good features come with a high price tag, but again, the price is flexible.
---

We might not have a good term to describe Bright Data, but; this is the best and popular Nike proxies provider worldwide. Again, they are also the leading mobile Nike proxies' network provider. They combine 4G and 3G, and at the same time, clients can choose the proxies geo-targeting a certain location. This is, therefore an attractive alternative for copping the limited sneakers on Nike stores from any part of the world.
They have the largest and most advanced rotating residential proxies that offer the fastest real-peer IP networks in the whole world. The rotation is limitless with an extensive customer interface. There are no boundaries on scaling up or down; hence one can send infinite concurrent requests increasing the chances of grabbing the kicks.
The features are attractive, but pricing might shift your mind. Amongst the packages we have used, tested, and seen on the internet, they are expensive. However, it depends on the quantity of bandwidth you need. Leaving that aside, their Nike proxies are undoubtedly good with a high success rate. Additionally, customers have 7 days to test before committing to make a purchase.
---

HydraProxy is a Nike proxy provider with very small monetary requirements. They have a huge IP pool of both residential and mobile proxies. To the small retailers, this is the best option based on the bandwidth. The residential proxies have instant performance and make users anonymous to keep slaying and managing bulk Nike accounts.
This is due to the fact that the IP addresses are undetectable and always concealed. Our review mostly tested the residential proxies that delivered service with high speed, secured, reliable, and at an affordable cost.
They offer multi-point access which comes with no monthly costs. Customers can select depending on their need, either random rotation or purchase specific geo-targeted proxies from the list. Besides residential IPs, you can also select the extended sticky session, which operates on-demand rotation for up to 30 minutes or one hour.
The provider has easy UI, and HydaHeader prevents fingerprinting, making it easy to automate Nike accounts. Their geo-targeting location coverage is also good, and the sticky IPs with rotating proxies are preferred for copping limited editions from strict stores like Nike.
---

IPBurger is the last on our list as the best Nike proxies provider. They sell proxies and VPN. Although they are concerned with customer privacy, they still have a residential proxy which was our main focus. Overcome geo-restrictions and scale up your sneaker business with residential proxies from IPBurger. This saves your effort and time because the proxies can be integrated into Nike bots, speeding up the checkout process.
Their residential proxies are compatible with many Nike bots and software. Besides recording a high success rate in copping limited editions, the proxies are also perfect for data scraping with extremely low Recaptcha rates. They have a large IP pool covering all countries. They are globally and target up to 2014 cities using unlimited connections.
Unfortunately, this is among the few providers that don't tolerate free trials or refunds. Although some information on the website might be incorrect, their service is good and worth your attention.
Summary
Since Nike is a strict site, it is hard to cop limited editions without proxies. It is even hard to get compatible proxies, but you should be selective when choosing the best Nike proxies. Our list provides you with an unbiased overview to help you select the best Nike proxy provider.
Again, you can choose between residential and mobile proxies for a highly successful copping and anonymity on Nike store. It is so easy to get the latest Nike kicks but with relevant Nike proxies.