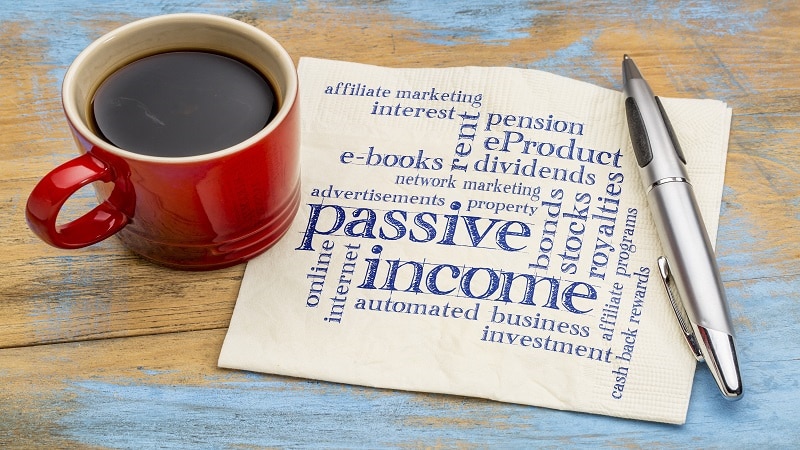 Having an income affects your general lifestyle and level of comfort. If you see that your income isn't enough to support the way you live or if you want another source of cash, then you need to have a stream of passive income. A passive income can provide you with peace of mind without the need to actively work for money.
There are many benefits to having a passive income. First, you can travel everywhere and still earn money. Passive income gives you the ability to work and live wherever you wish. Second, you can retire earlier than others. Having a passive income stream allows you to save constantly for retirement. And third is you have more freedom to pursue your passions. Having the opportunity to have passive income will enable you to have options on what to choose for yourself.
Moreover, there are lots of passive income streams you can start with. And if you want some examples, here are the three passive income streams for 2022 you shouldn't miss:
---
1. Cryptocurrency Investments
Bitcoin is an electronic currency not supported by tangible securities and real assets. Bitcoin introduced people all around the globe to blockchain or distributed ledger technology. Likewise, bitcoin isn't alone. There are a lot of other cryptocurrencies that are created to assist a wide range of applications and use cases focused on vertical markets such as data storage, gaming, lending, banking, social media, streaming, and identity management, among others.
If you want to invest in cryptocurrency to earn passive income, you must be aware of the strategies you could do. The two methods are staking and yield farming. Staking is the process of posting specific crypto assets as collateral to join in the operation of a blockchain. As compensation for locking up holdings, users can get awards regularly similar to interest payments. In yield farming, it's an investment strategy in which a person lends cryptocurrency in exchange for interests or fees. It's equivalent to having a yearly percentage yield on bank deposits.
Likewise, as an investor, dealing with legitimate transactions is a must in the world of cryptocurrency. You can read the Teeka Tiwari review for honest and impartial feedback concerning specific crypto experts and advisors.
---
2. Google Map Packs
Whether you want to believe it or not, using Google Maps can help you earn cash. One way to do that is by supporting local businesses you find in Google Maps. This way of assisting businesses requires knowledge of SEO, ads, and Google My Business pages, so it's better if you look out for online resources related to these things.
The first thing you can do with regards to helping businesses online is to choose businesses that have few reviews, have dated websites, and haven't claimed their businesses on Google. Help them claim their businesses in Google listing. Here, you can charge some money or charge only in the future.
Other things you can do are to optimize their Google business page with contacts, hours, and photos, improve and update their websites, get them into directory sites like Yelp, Better Business Bureau, Facebook, The Good Contractors List, etc., and last is to help them create easy methods to gain customers' review.
You may read some references like the Map Pack Hero review if you're interested. Reading reviews can also give you ideas on how to implement Google map packs into your passive income strategies.
---
3. Creating A YouTube Channel
Being a YouTube Partner Program member allows you to earn cash through YouTube. But first, you have to be at least 18 years old or have someone close to you older than 18 years of age who can manage your payments through AdSense. Before you get accepted into the YouTube Partner Program, Google must first review your YouTube Channel. Google makes this kind of review to ensure you meet all the guidelines and policies.
Likewise, you can make passive income through the following features on YouTube:
Merchandise Shelf
Channel Memberships
Advertising Revenue
YouTube Premium Revenue
Super Chat and Super Stickers
---
Wrapping Up
Your income influences your lifestyle and comfort. If you notice that your income isn't doing enough to support your lifestyle or if you want to have another way to earn, you must consider having a passive income.
There are lots of benefits to acquiring passive income. You can travel anywhere and still have cash, you can retire early, and you can go after your passions more. Overall, there's a lot of passive income that one could say, and some of those are going into cryptocurrency, earning money through Google Maps, and creating a YouTube channel. As a rule of thumb, research the platform you'll use and see to it that you'd commit to it for as long as you can. Consider the ideas mentioned here as you plan and prepare.