This week has been particularly busy with various tech and social media conferences worldwide. On May 24th, everyone could join online for Google Performance Summit Keynote where the latest Google changes (Adwords and Analytics) were announced.
---
Google changes its Adwords and Analytics platform
Yep, it's happening. After constant news from other advertising platforms and tremendous revenue figures (e.g. recent news from Instagram), Google had to respond with their own Adwords tools. The VP of Ads and Commerce at Google focused mainly on mobile, local search and better analytics.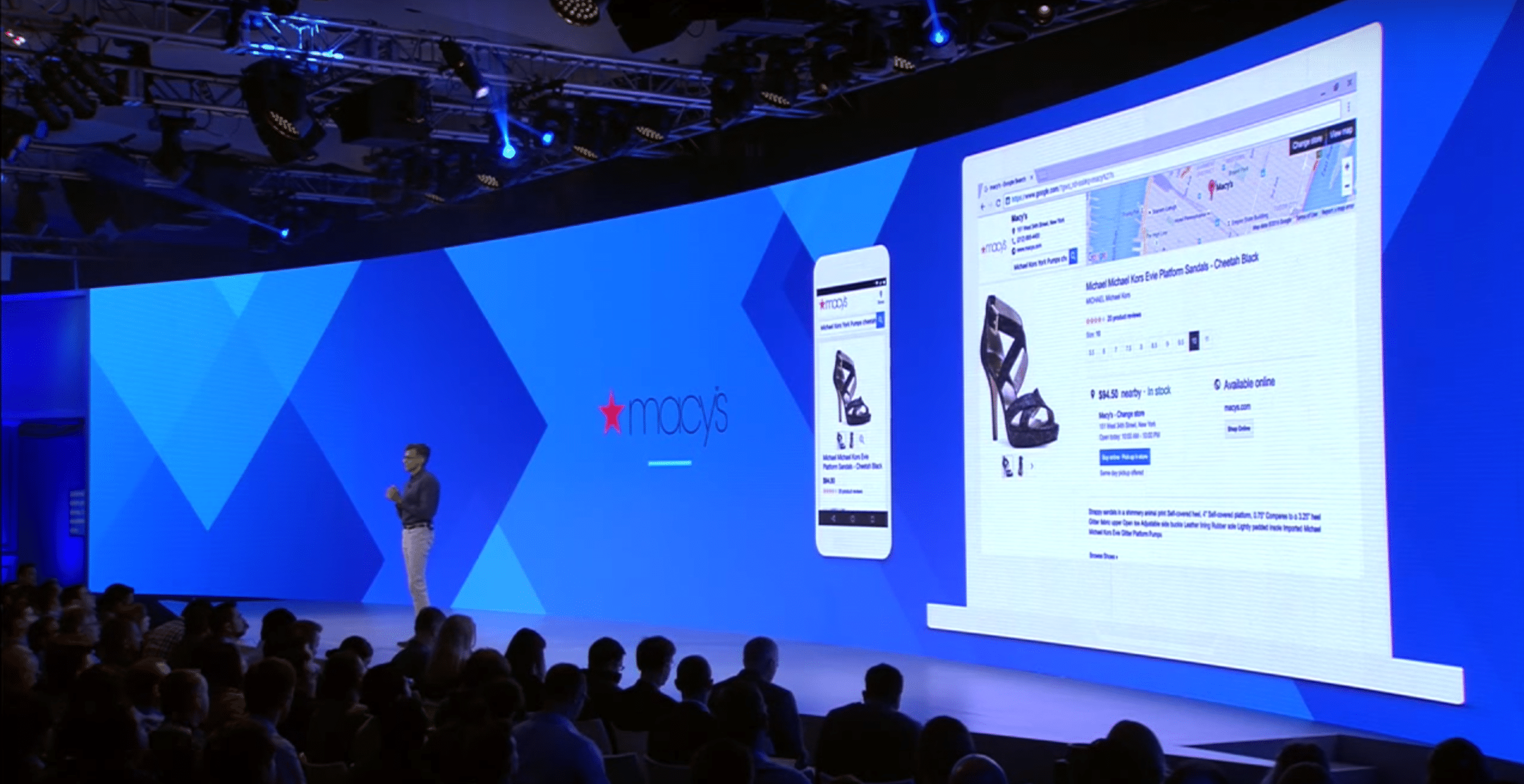 See the main Google changes going live in the upcoming months (no final dates have been confirmed by Google):
1.Local searches are growing – they now add up to a third of mobile searches worldwide. With this finding, Google will introduce new ads and ad formats to Google Maps. The company is also bringing what it calls more "branded and customized experiences" for marketers to Google Maps.
The new ad formats are called "promoted pins" or "promoted locations". Users will see branded pins along their route or nearby. See the screenshot above!
2. Google announced Adwords platform redesign in the upcoming 12 to 18 months.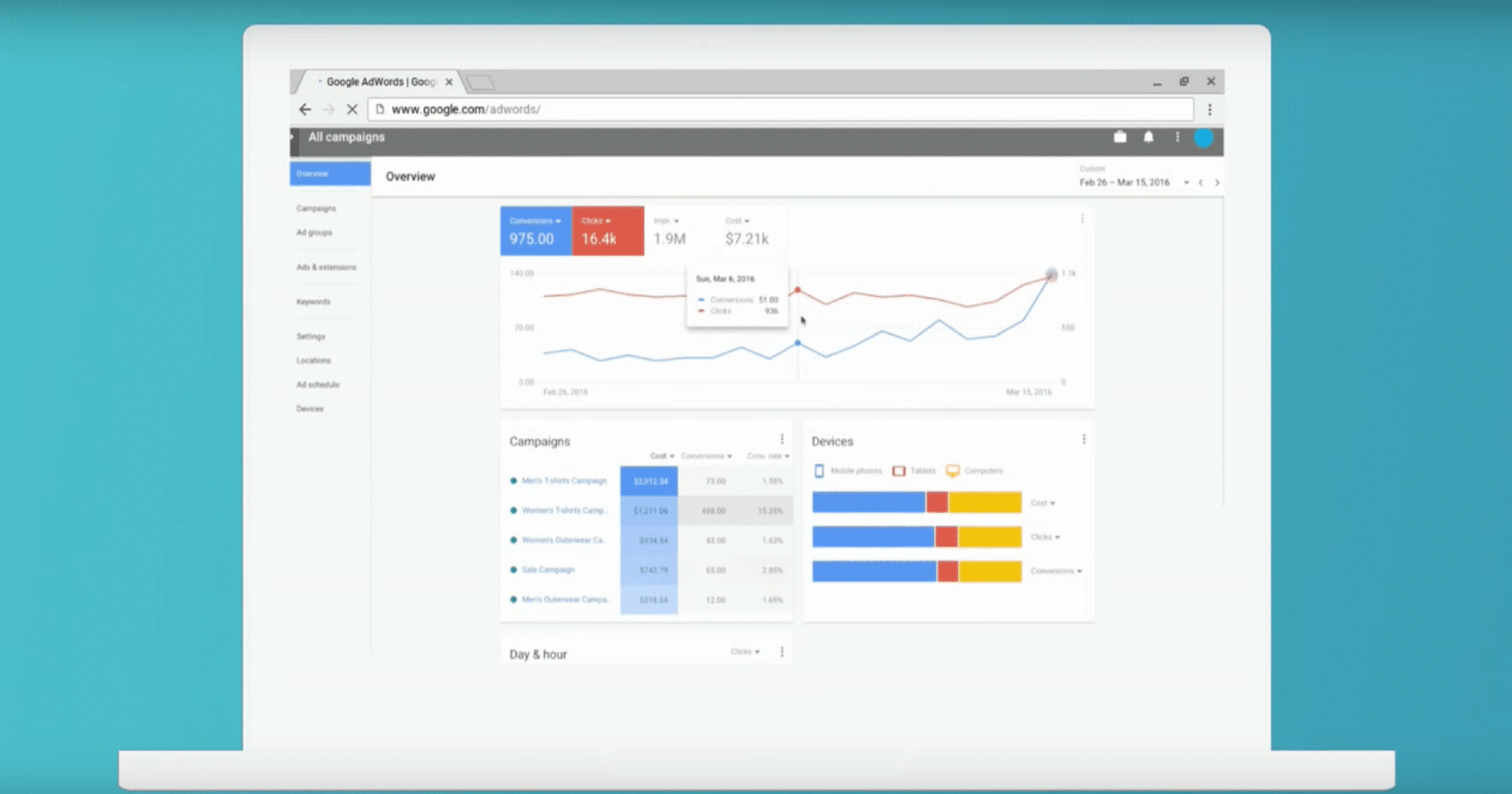 3. Bidding on dekstop, mobile and tablet placements.
4. More characters possible in a text ad – instead of two lines with 35 characters each, we'll now be able to use one consolidated 80 character line.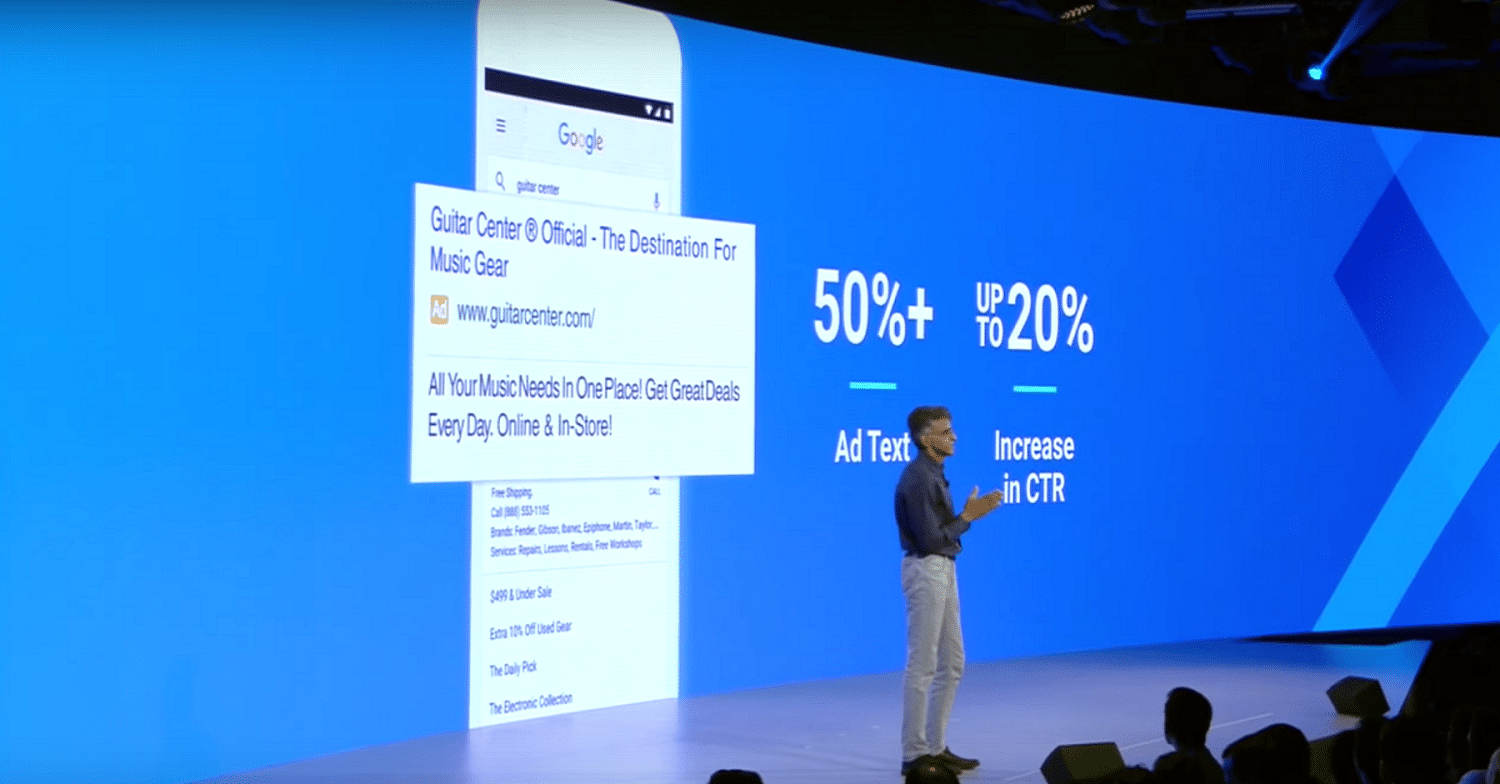 5. Similar audiences for search – looking at data about your existing remarketing audiences and finding new and qualified consumers who have shared interests with that audience
6. Google Analytics – create real-time reports in Google Drive and use your digital assistant to ask questions and get the answers in Analytics right away.
---
Non-emoji stickers now available in snaps
The new Snapchat update allows you to use new Chat 2.0 stickers in snaps and Stories. The stickers are available in the same "emoji" icon as the old emojis, however they're not categorized, so you need to keep on scrolling to find the best one. You can add as many stickers as you want and they're also applicable to Snapchat video.
---
Spotify lets now brands sponsor their playlists
Ads are overtaking Spotify – we all need to listen to ads every now and then or watch videos and banners (if we don't have a Premium account). Brands could create their own playlists, e.g. Hollister summer playlists but as of now, Spotify also opened up their own playlists to be sponsored by brands.
Kia was the first brand to take advantage of the new ad unit by taking over the "New Music Friday" playlist recently to promote its new Sportage brand.