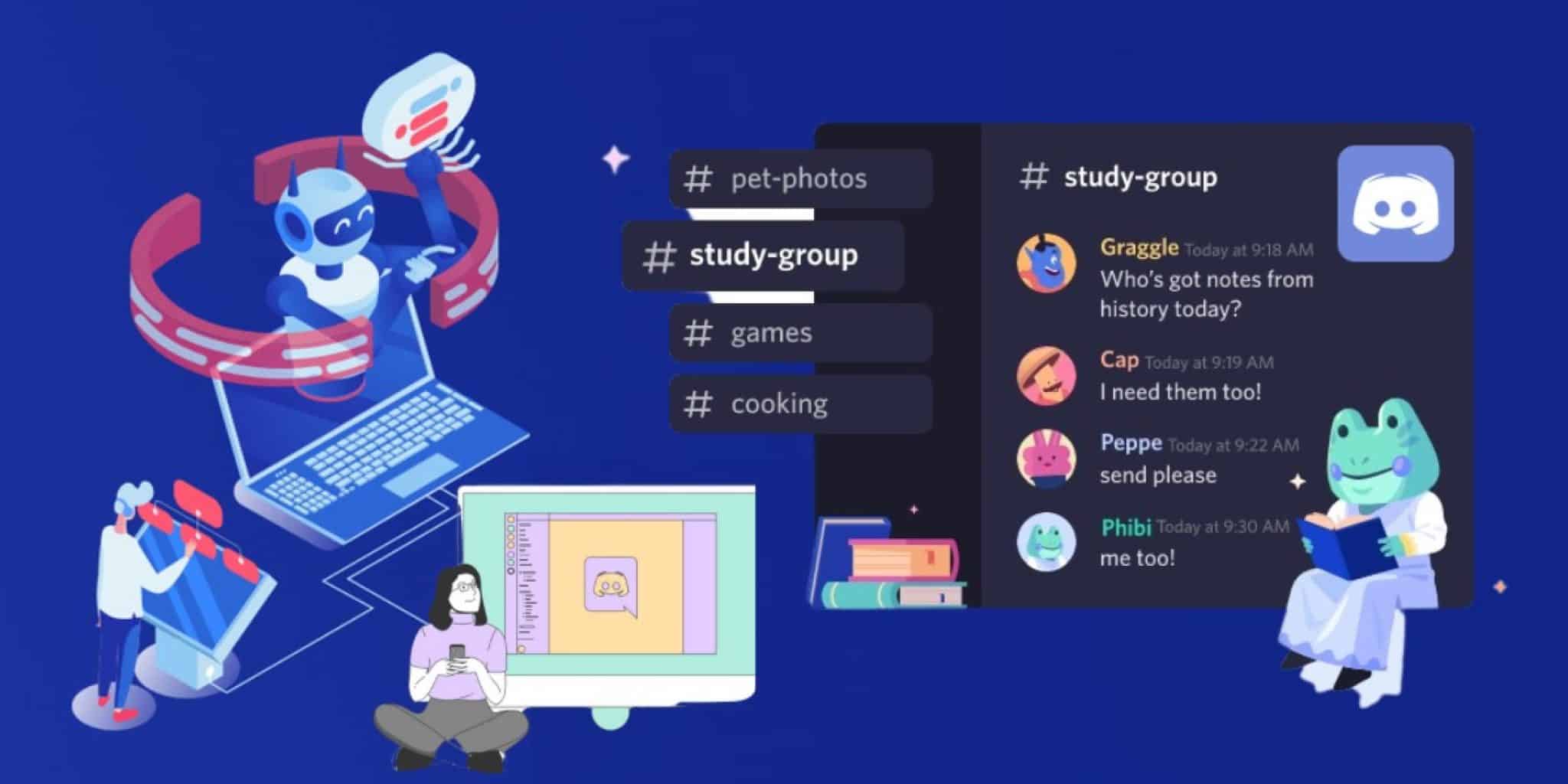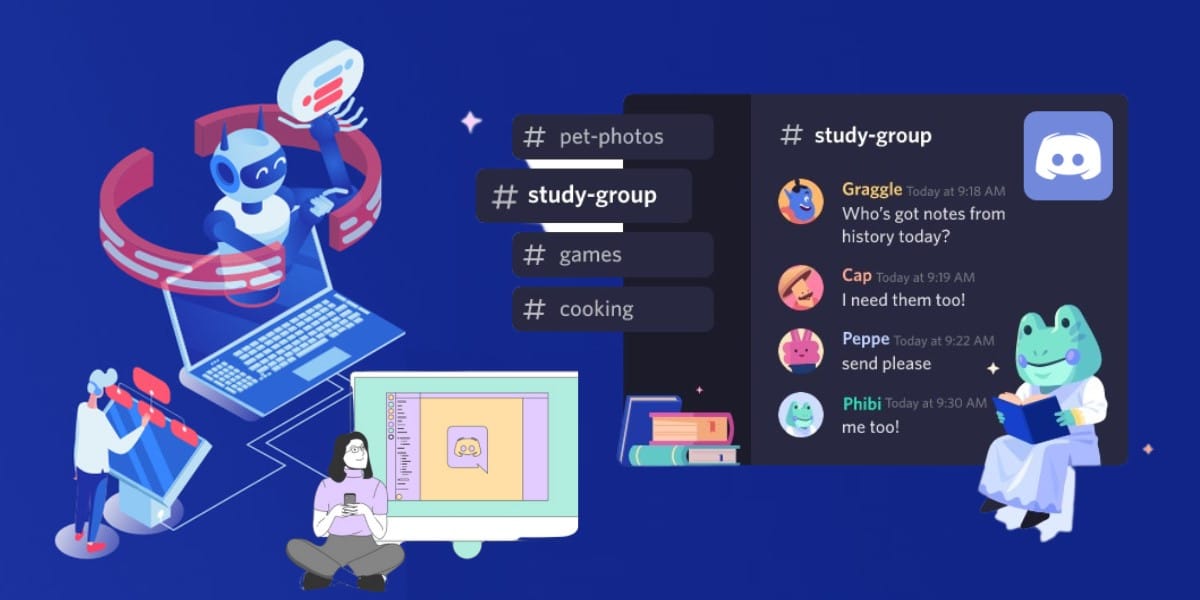 Managing a Discord server without the right bots can be an uphill task. Dive in to learn the 12 best Discord bots in the market today.
Creating a Discord server or manually managing an existing one can be stressful and tasking. Can you always have time to moderate chats or add content on the Discord server? Most probably not. That's why Discord bots are such a huge help for admins as they assist them to run the servers efficiently.
A Discord bot can automatically kick or ban members out of a chat group and also welcome new members. You can also add games, memes, music, and lots of other content to the server with the help of these bots. In this guide, we will go through some of the best Discord bots as well as highlight their strong points, just don't be surprised if you're looking to hire a discord bot developer by the end.
12 Best Discord Bots
1. Octave – Best Discord music bot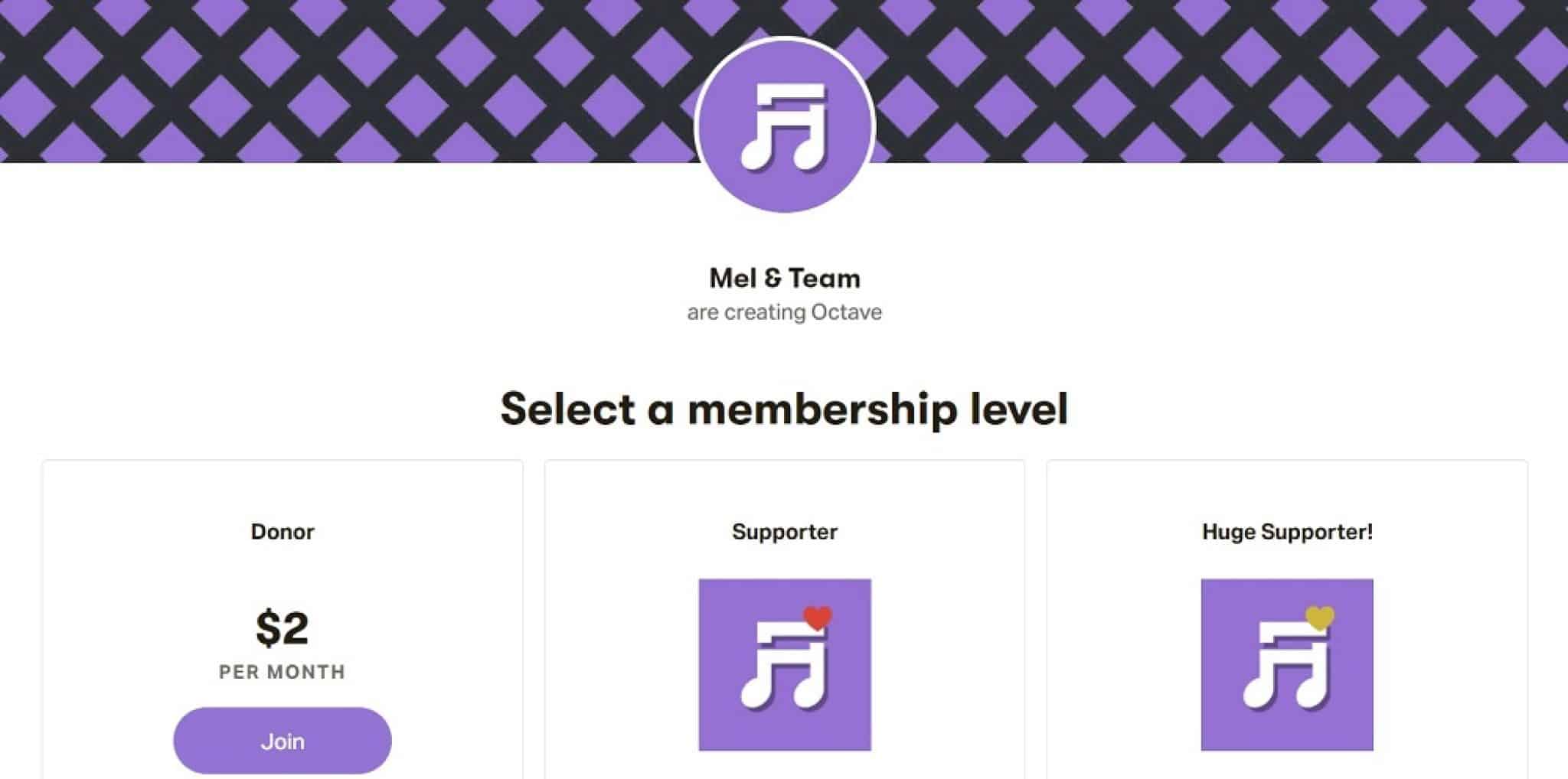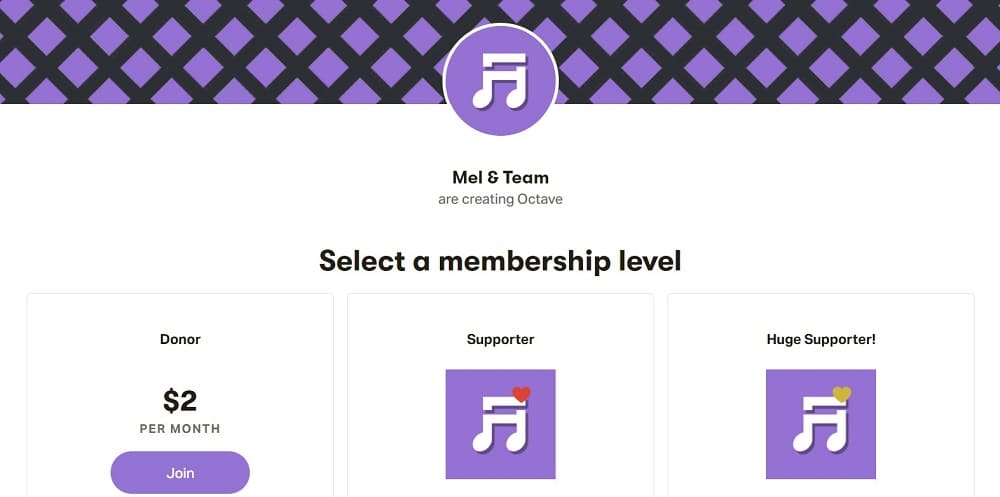 Previously known as Gnar, the Octave music bot has been in existence for about 4 years. It is a free Discord bot that allows drag-free music streaming through various sources. They include Spotify, Soundcloud, mixer, and Youtube. With Octave, you can search for a playlist, play/pause music, skip, and even ask server members to vote on songs.
If you're searching for a music bot with various customization options, then Octave can be a good fit for you.
Pros
It is easy to install to your Discord server with just a single click
You can designate different roles to various users
It comes with 21 distinct playback instructions, streaming, and search capabilities.
Cons
You can easily get locked out of music channels when Octave is down
---
2. IdleRPG – Best Discord game bot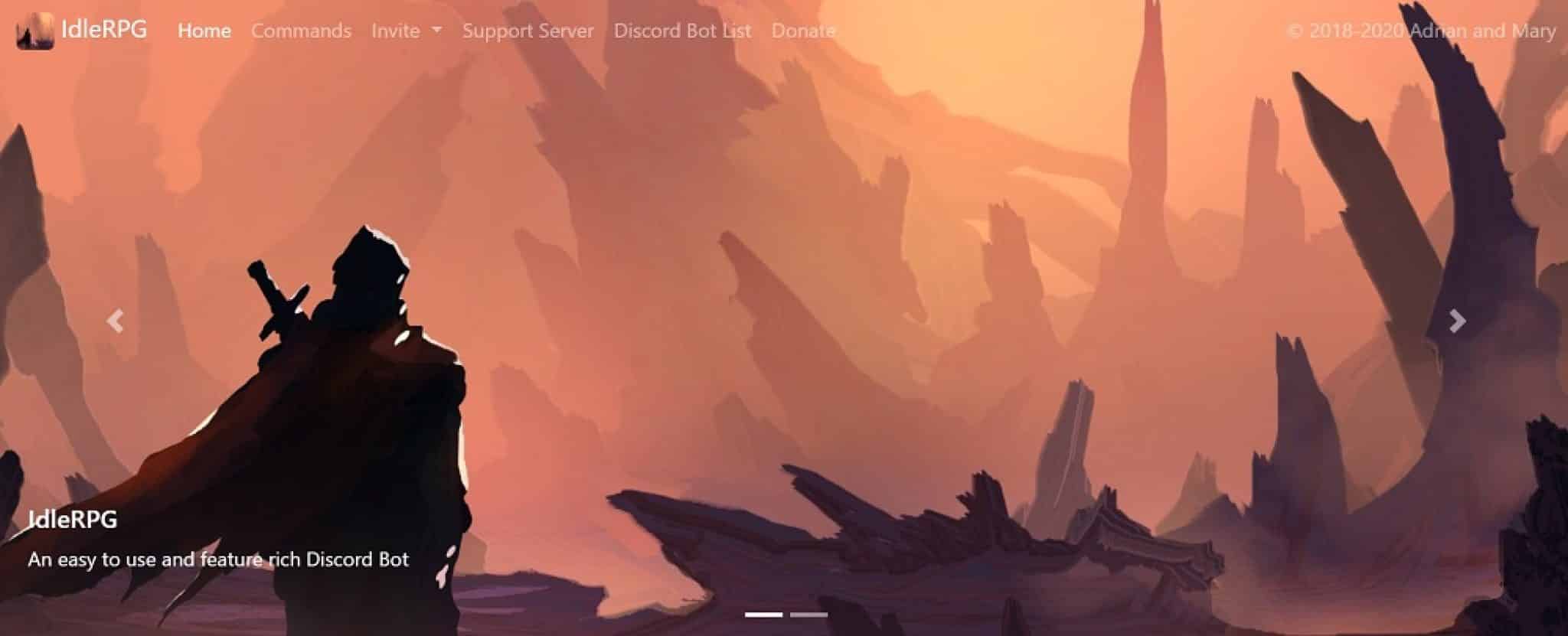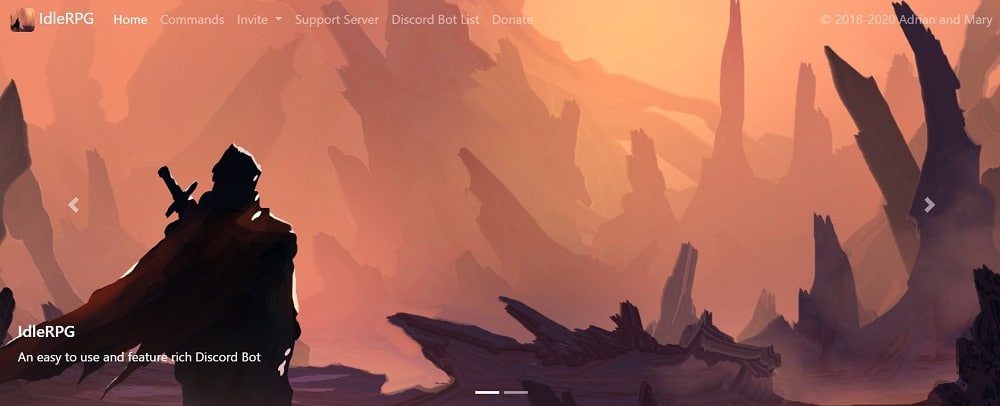 IdleRPG is described as among the most fun bots to add to a Discord server as you can play text-based RPGs. You don't have to leave Discord to play a game and it also allows you to create whichever character you want and start a quest. Just like any role-playing game, users can interact and make friends with other players, buy items, as well as make a party.
Anyone looking for a fun bot that allows them to play and make real friends while at it, IdleRPG is one of the best in the market.
Pros
It has several bot commands to play with.
It is free to use with unlimited commands.
You can make real friends by interacting with other players.
Cons
You have to donate to the bot's patron to get more in-game treats.
---
3. ProBot – Best Discord multipurpose bot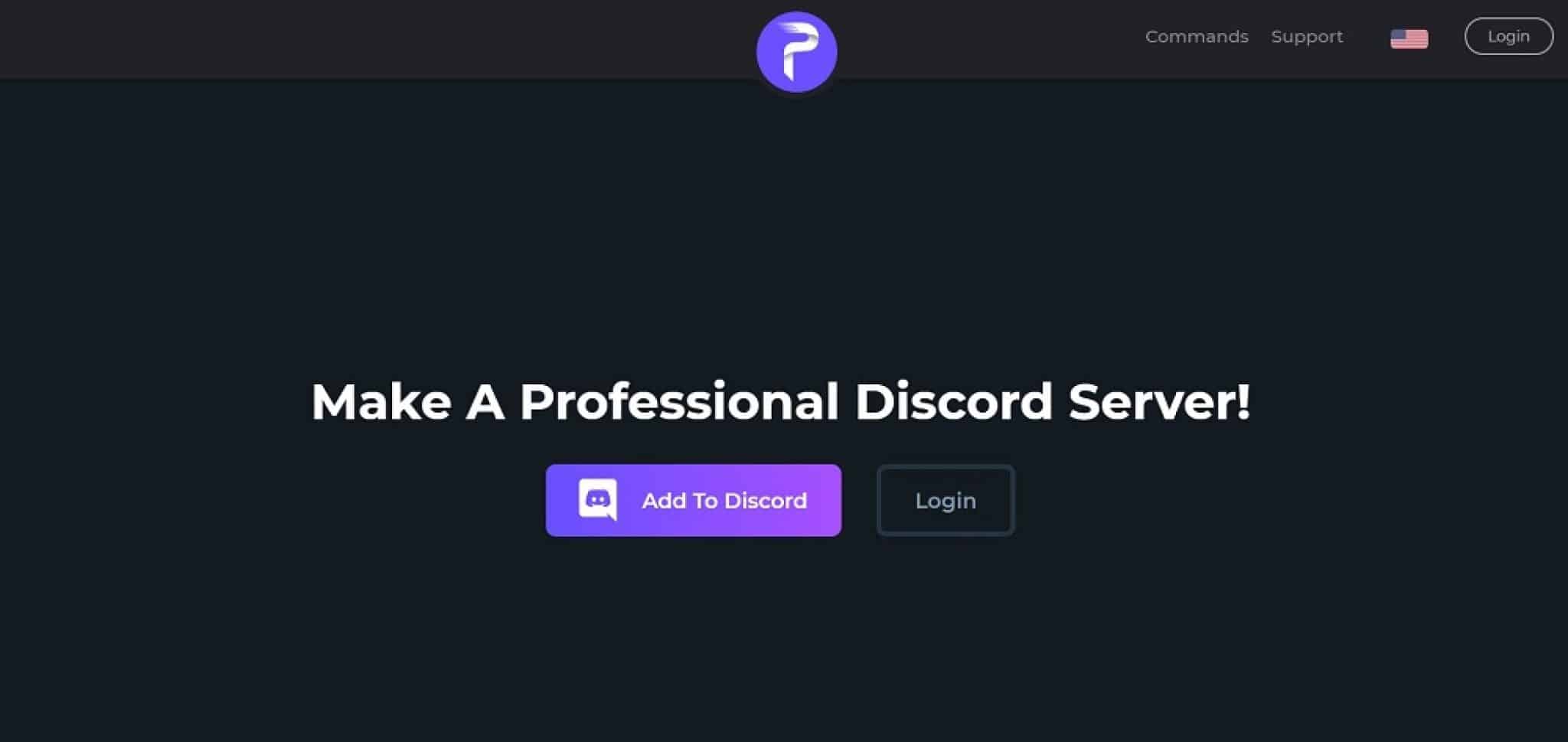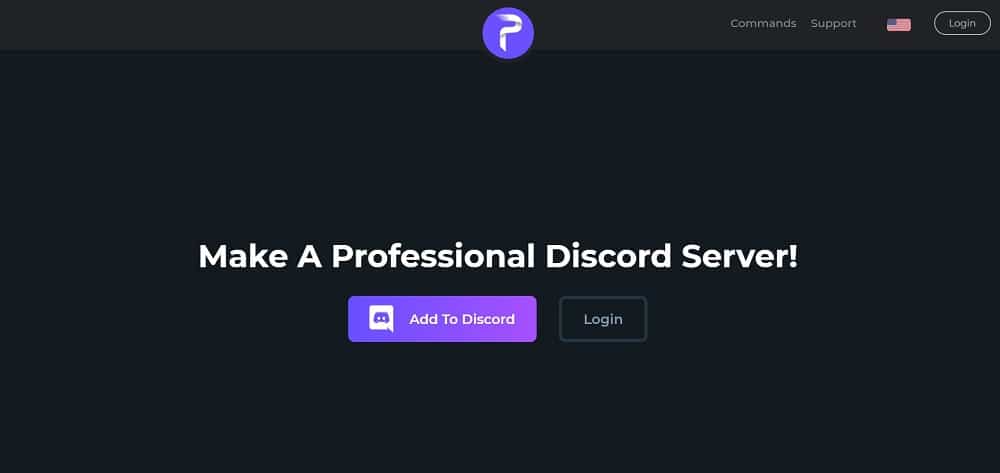 ProBot allows you to do different tasks at the same time making it among the best Discord bots around. It allows you to moderate conversations on the server and can also stream music, search, and more. ProBot can customize levels on your Discord server where people earn them based on their activity.
Anybody looking for a Discord bot that can kill 2 birds with one stone should consider using ProBot. It welcomes new members, bans rogue ones, and streams music with no downtime.
Pros
You can stream and moderate conversations at the same time
You can customize instructions for different levels
It has 99.99% uptime
Cons
You must subscribe to a paid plan to access unlimited features
---
4. MEE6 – Best Discord moderation bots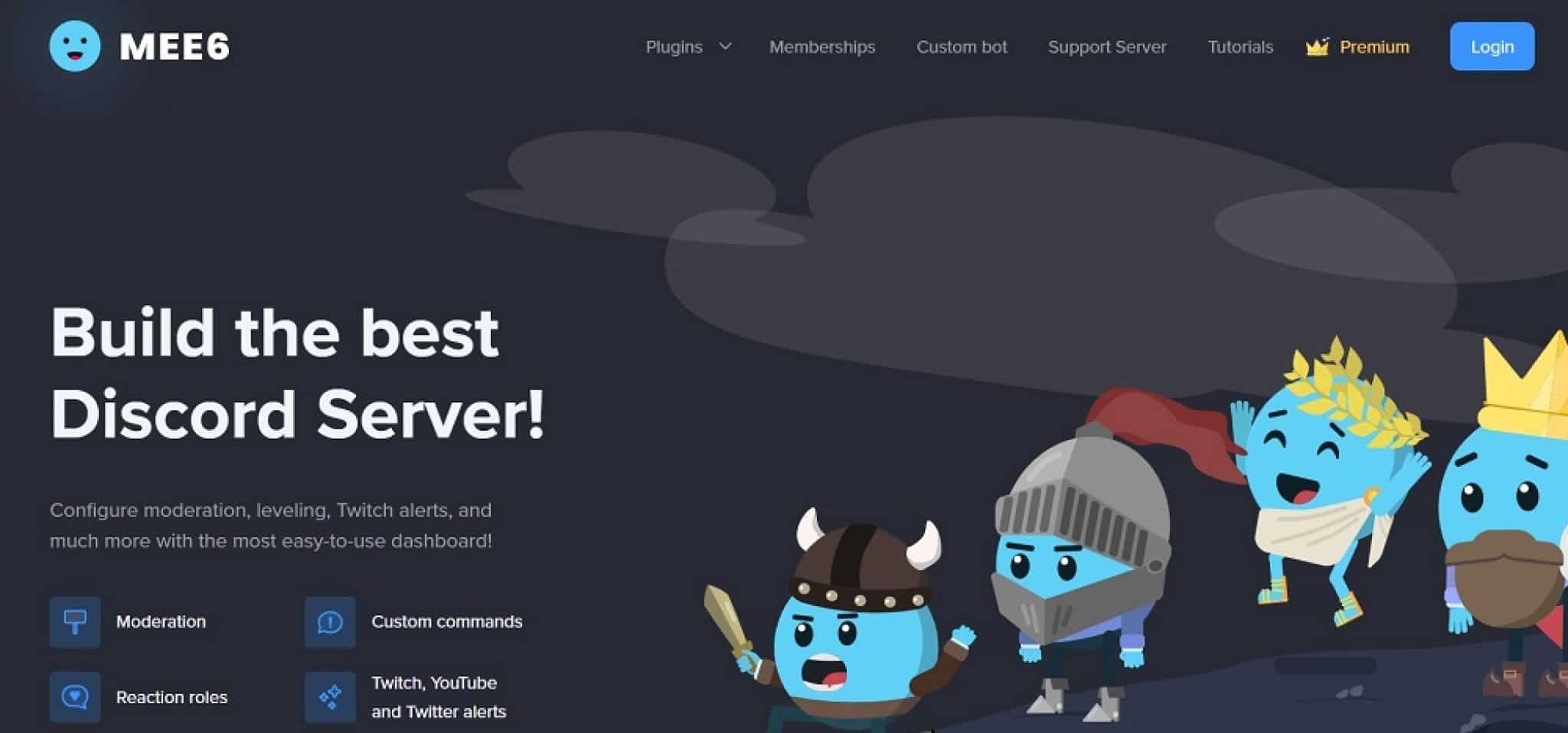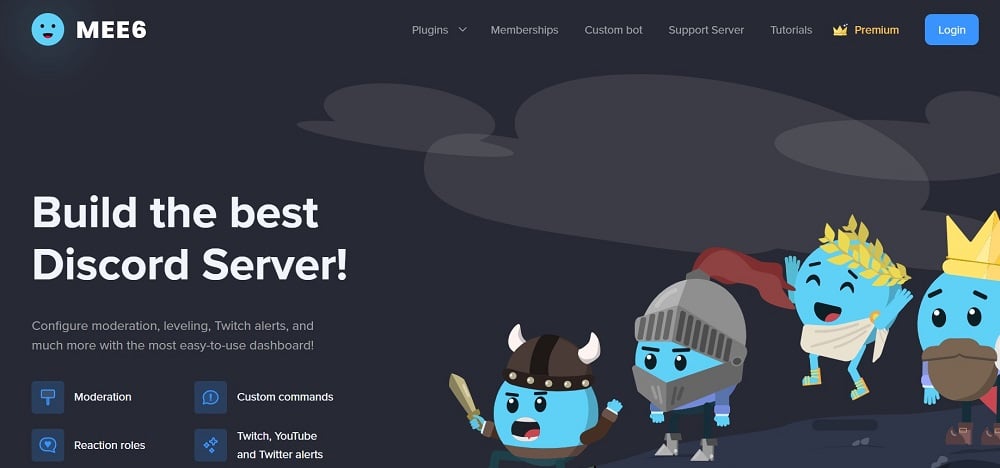 MEE6 makes moderation of Discord servers as easy as can be. It scans your server for any rule violations such as external links, bad language, spoilers, and more. The bot can also automate roles, prepare welcome messages, level up discord users, and stream music. The bot handles all these based on the parameters you have set up.
Without a doubt, MEE6 is very handy when it comes to moderating Discord servers. It automates almost every aspect of the conversations saving you lots of time.
Pros
It is among the best moderation bots
You can also play or stream music from Youtube and other platforms.
It is simple to set up parameters for moderating a server
Cons
You must take a paid plan to access premium features
---
5. Hydra – Best Discord multilingual languages bot 


Hydra is an excellent bot as it can translate over 10 languages including Chinese, English, Russian, Spanish, French, and more. Users can also help in translating their languages therefore the number of languages keeps growing. Hydra bot can also play music while showing lyrics making it very interactive.
Discord servers with people from different parts of the world can have an easy time with Hydra. It helps with the translation of more than 10 languages and you can also play music for members in the server.
Pros
It can translate over 10 languages
It is very easy to use
You can also play music and search for songs
Cons
The bot can lag sometimes
---
6. Dank Memer – Best Discord meme bot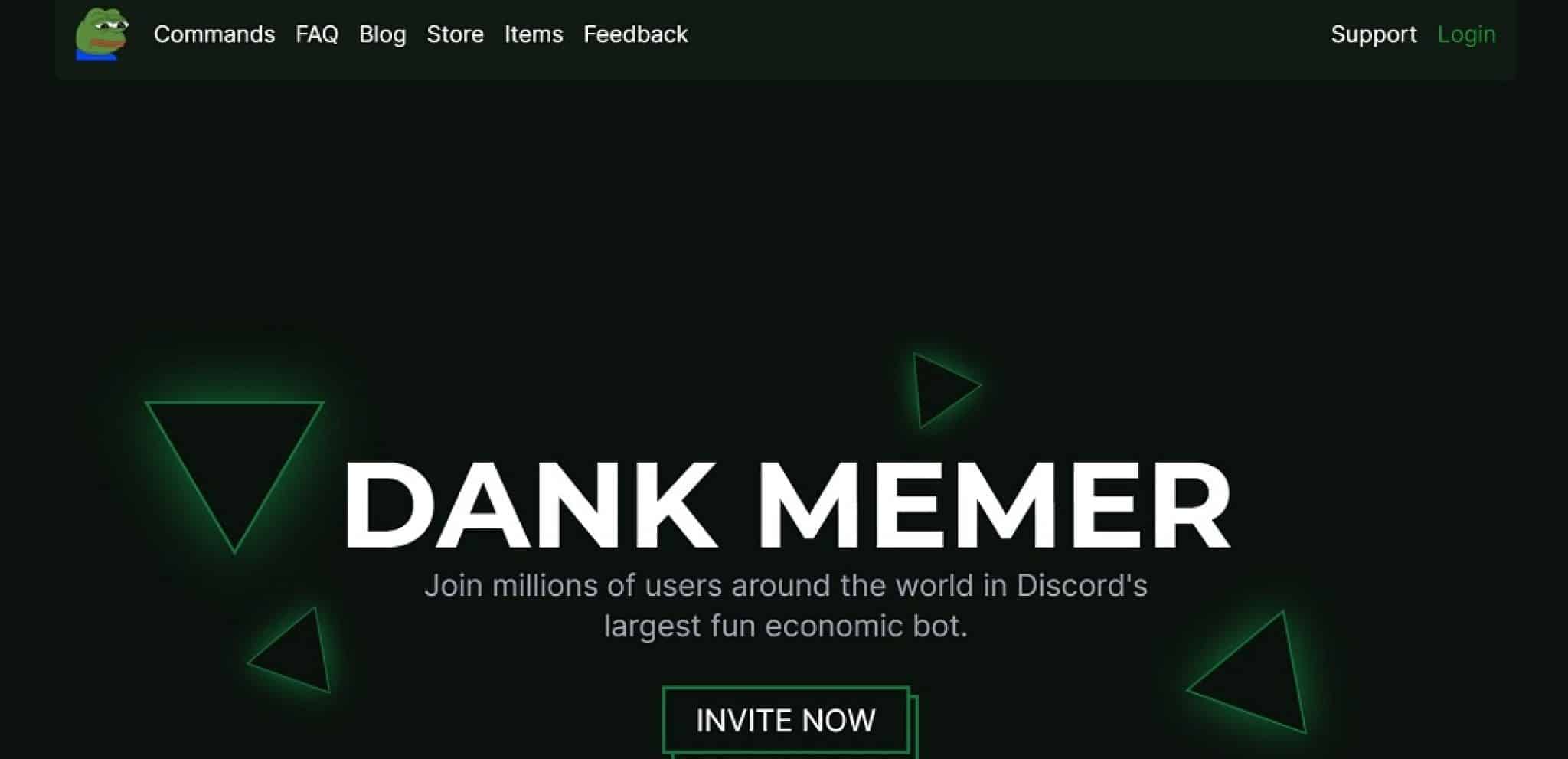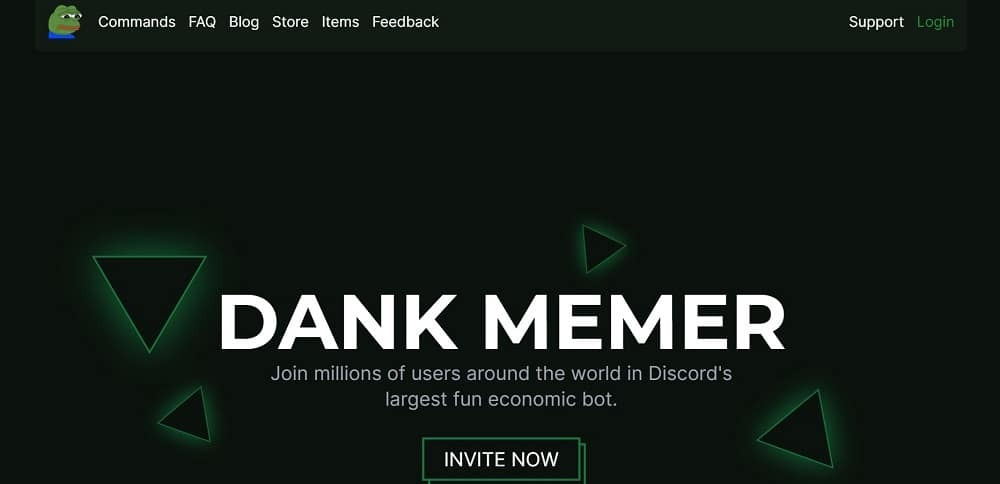 If you're looking fr a cool bot that you can make memes with, Dank Memer is among the best. It helps to keep people entertained and has more than 90 commands that you can use. You can also view memes in various subreddits and it collects them daily. You can play games and gamble using Dank Memer which makes it a cool bot to have.
Dank Memer is a must-have if you want to keep entertained in your Discord server as it eases interaction between users.
Pros
The bot collects tons of memes every day on Reddit
It can automatically post memes on your Discord server
You can also play games with Dank Memer
Cons
It can be glitchy at times 
---
7. MedalBot – Best Discord clip bot 


This discord bot is the best for capturing your moments and sharing them with the Discord community. You can record your gameplays and other highlights from your mobile, pc, or console and submit them to Medal TV. It easily syncs with the mobile app making it easy to share and view what other users have submitted.
Any gamer will definitely love MedalBot as it allows them to share their triumphs with other users. This is perfect for interacting on the Discord server and making friends.
Pros
It raises the level of interaction between people in the Discord server
It free for all users
It protects users content by incorporating a watermark
---
8. Arcane – Best bot to increase engagement on Discord 


Arcane is very effective for moderating conversations on a Discord server and raising participation among users. The bot allows you to mute, warn, ban, or kick out unwanted content from your Discord server. The bot can also reward, promote, and create custom roles within your server. It assigns roles to users based on their traits and interests and can log messages for 12 hours.
Arcane is a very effective bot for managing a Discord server. It will give members roles, as well as promote, and as well ban.
Pros
Most of the bot's features are free
It is very effective in moderating conversations within a Discord server
It has an easy t use dashboard
Cons
The bot can sometimes be offline leaving conversations on the server unchecked.
---
9. Double Counter – Keep high retention rates for Discord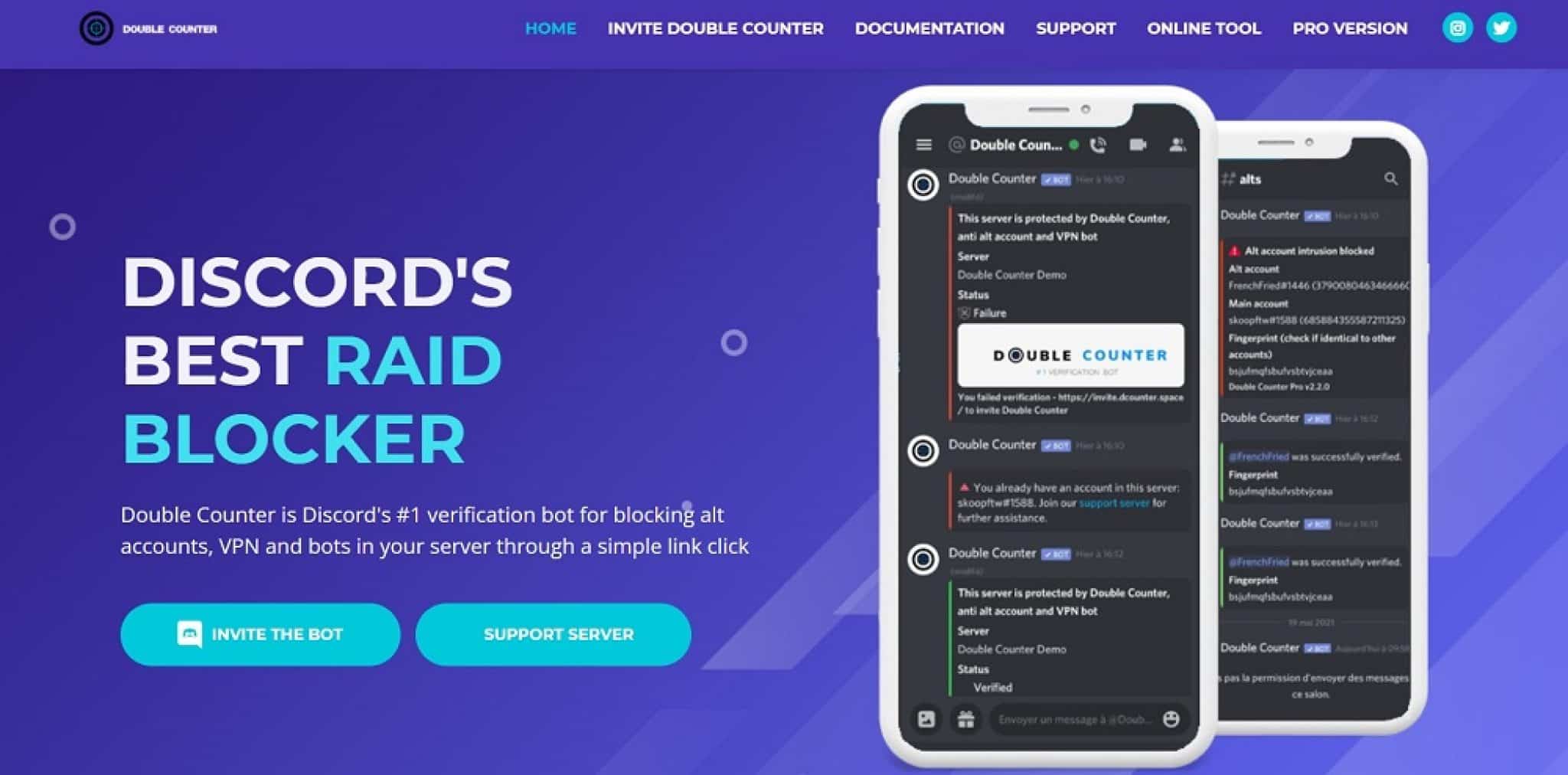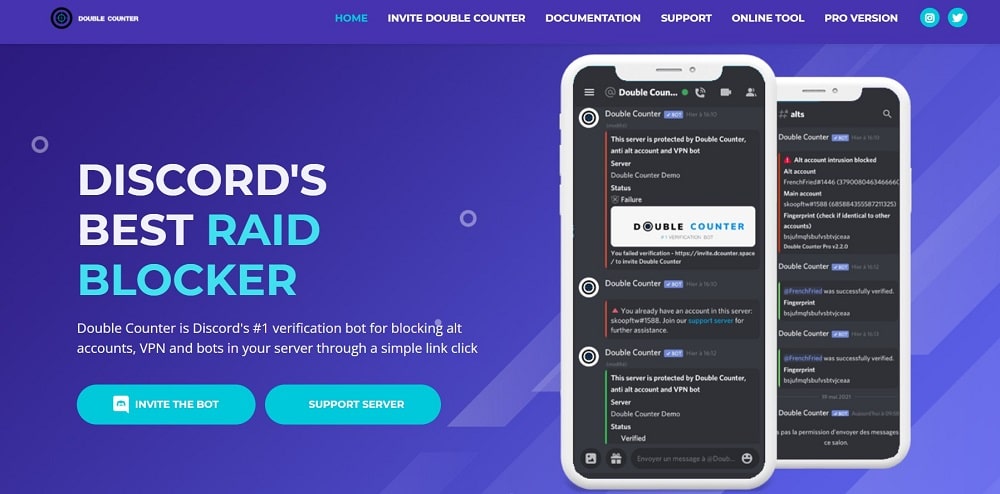 The double counter bot is very good at keeping high retention rates on a Discord server. It has an advanced verification system and will easily discover alts in your server and delete them. The bot displays detailed logs, deleted alts, all successful attempts, and failed intrusions. This bot keeps close attention on activities in the Discord server to ensure that users are happy and satisfied with the service.
The double Counter bot is very good for keeping users satisfied and is easy to use as well as set up.
Pros
It is among the best Discord alt blockers around
It keeps a detailed account of all activities on the server
It is super fast and has very minimal downtime
Cons
It can have errors sometimes during verification
---
10. Statbot – Best discord server stats bot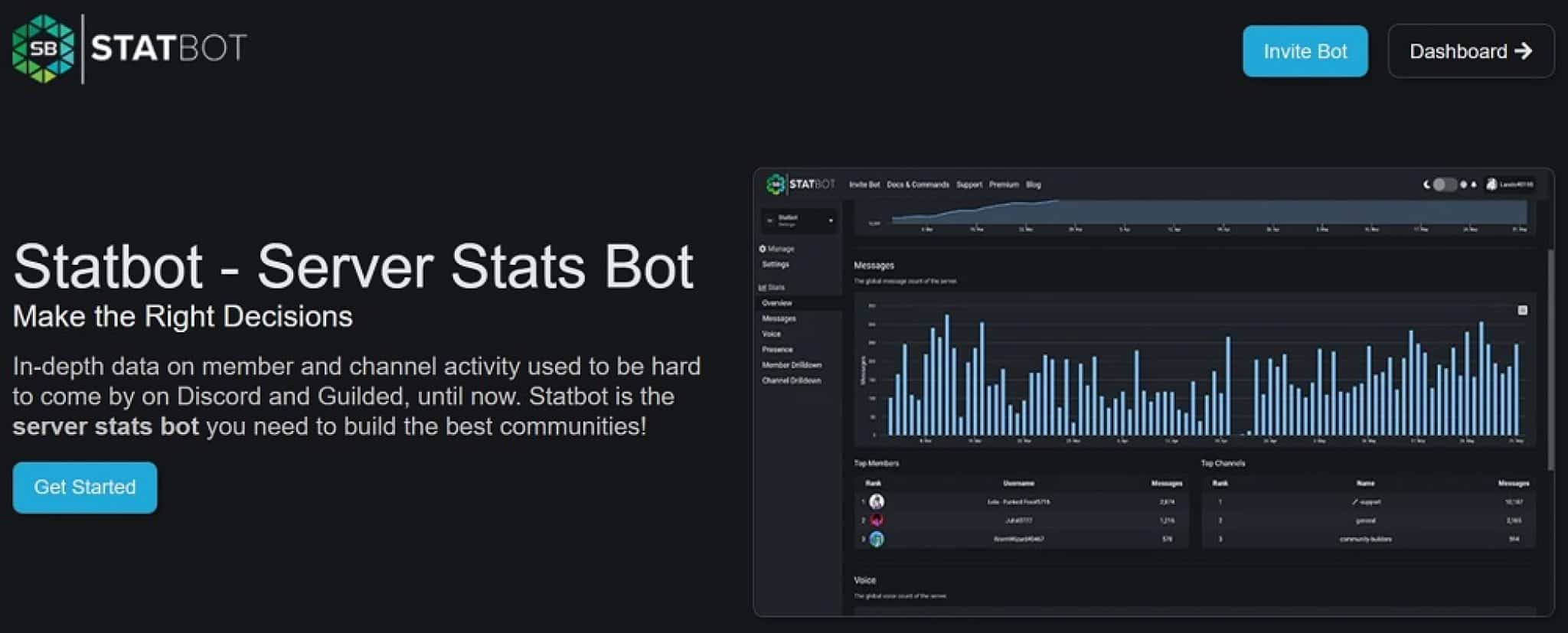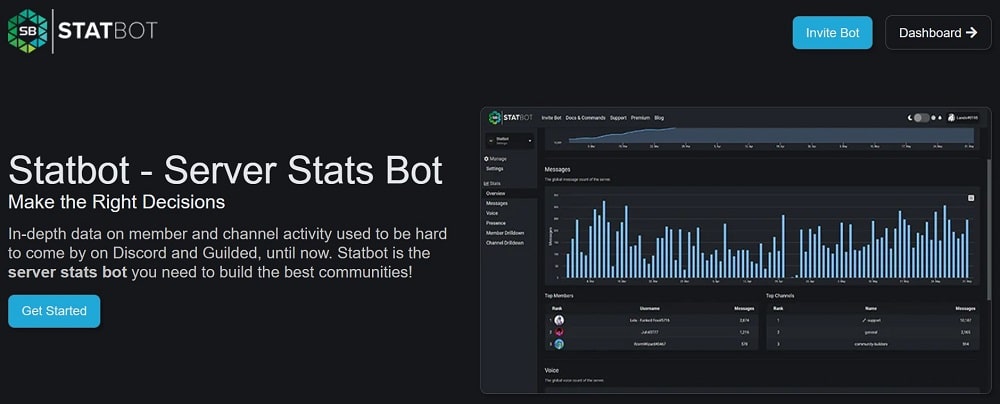 Anyone looking for a bot that provides accurate analyses and statistics should consider using Statbot. This bot will track all kinds of statistics on your Discord server such as vice, messages, games streamed, and more. The bot will provide details like the most active people on your server. It can also decide which channel to delete while trying to declutter.
Statbot provides accurate information and is good for giving roles to users based on their activity stats. It is very effective for providing raw data on the activities within the server.
Pros
It can automatically give rules based on the statistics
It is fast and accurate
Statbot is free for all to use
---
11. Tip.cc – Best Discord bot for cryptocurrency needs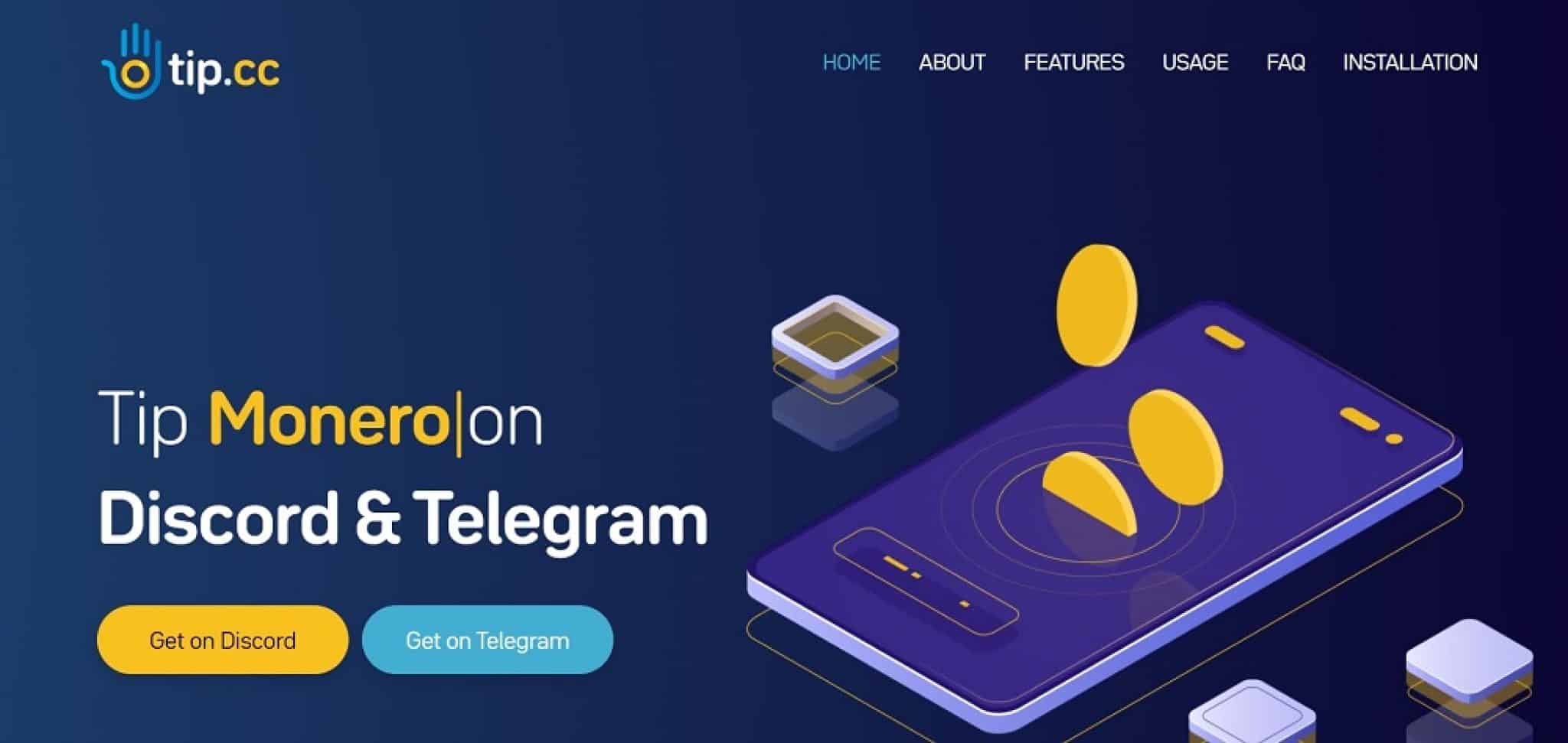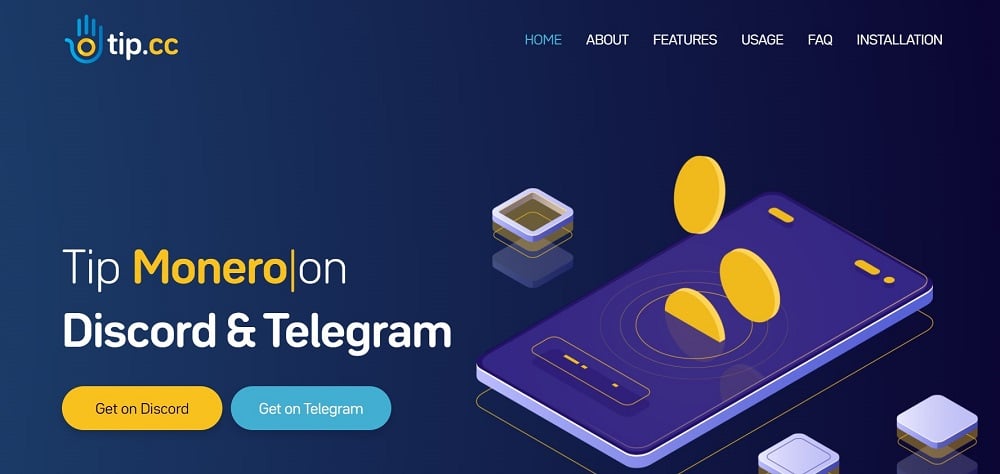 Tip.cc is a great Discord bot for newbies in the cryptocurrency niche. You can also send coins to users who don't have wallets with no minimums. The bot also allows you to make airdrops and it has excellent tools for miners and crypto traders. Tip.cc supports over 200 cryptocurrencies and you can make different drops like phrase drops, music drops, and math drops within your Discord server.
For crypt lovers, Tip. cc is the best bot to have as it has tons f crypto information and allows you to get coins even without a wallet.
Pros
It is easy and free to use
The bot displays various price details and a currency chart
It has intuitive and simple commands
Cons
You may lose your coins to theft if you display them
---
12. Xenon – Best Discord backup bot 


Xenon bot backs up your Discord server, the channels, server settings, and roles. Restoring your server to the previous settings is as easy as a mouse click. The Xenon bot can be configured to back up the server at regular intervals. It replaces the old backup with a new one every time however some of these services are on the premium version.
Xenon bot gives you peace knowing that your Discord server is safe and whenever raided, you can set it back to the previous version.
Pros
It automatically backs up your server at the set regular intervals.
It is easy to use the Xenon bot
It has tons of free templates to use on your Discord server
Cons
You have to pay t access the premium features.
---
How to Add Bots to Discord Server
Step 1 – Log in to your Discord server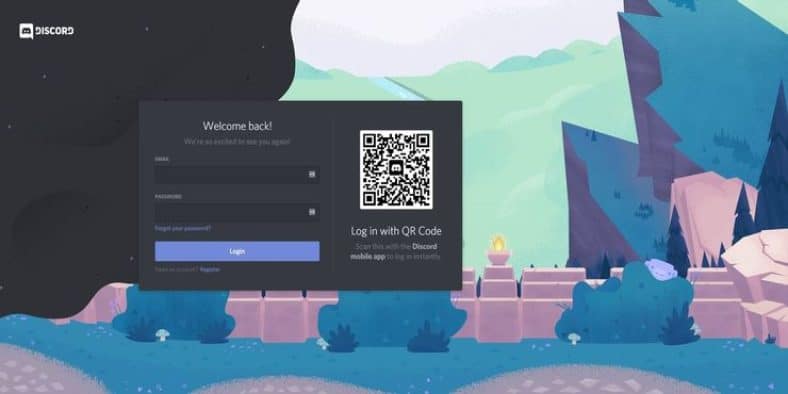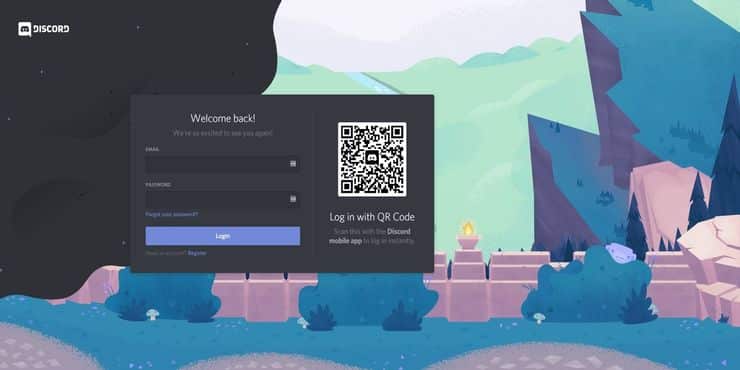 Ensure that you're properly logged in to your Discord server on both the desktop and mobile app. The connection must always be private with two-factor authentication as login details can be leaked.
Step 2 – Invite the bot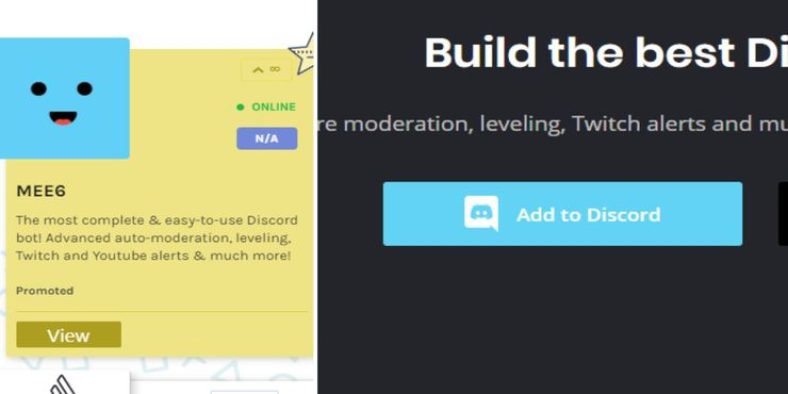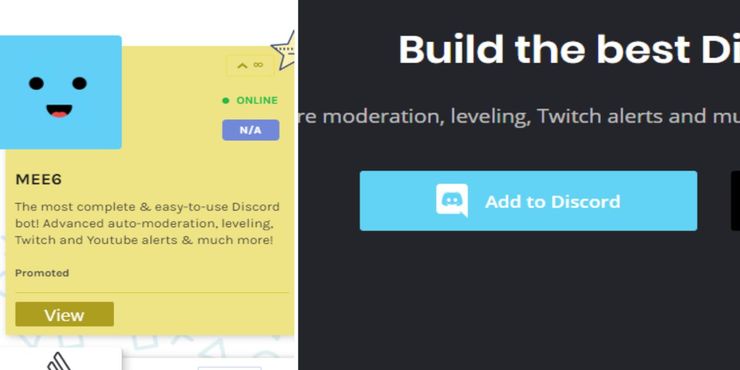 Go to the best page and click add or invite to your server. Ensure that is online when inviting it to your server.
Step 3 – Chose the server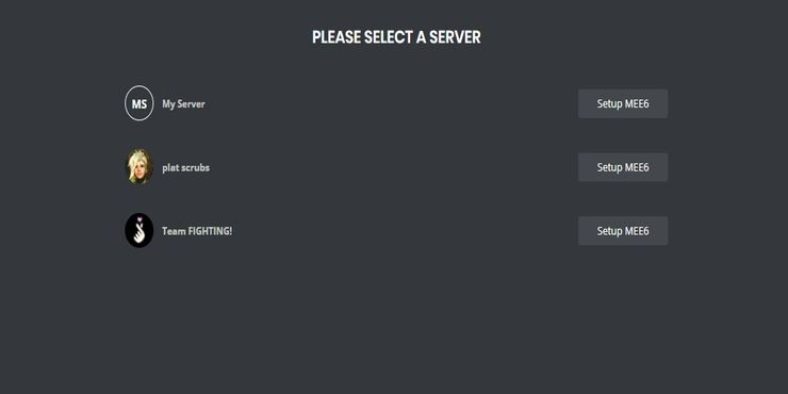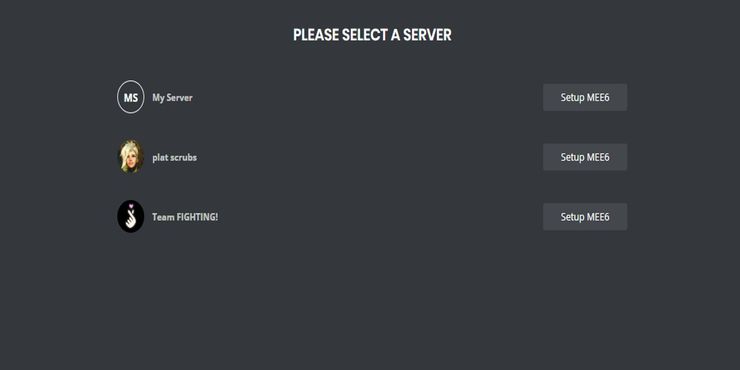 After inviting it, determine the server you want to add it to and ensure that you have the right management powers for the Discord server.
Step 4 – Give authority to the bot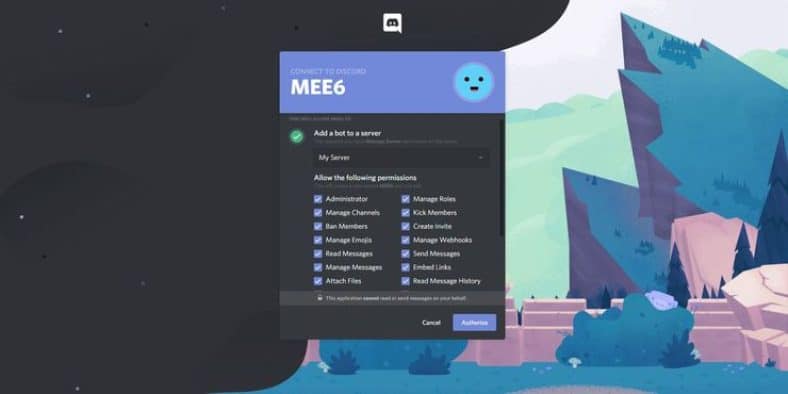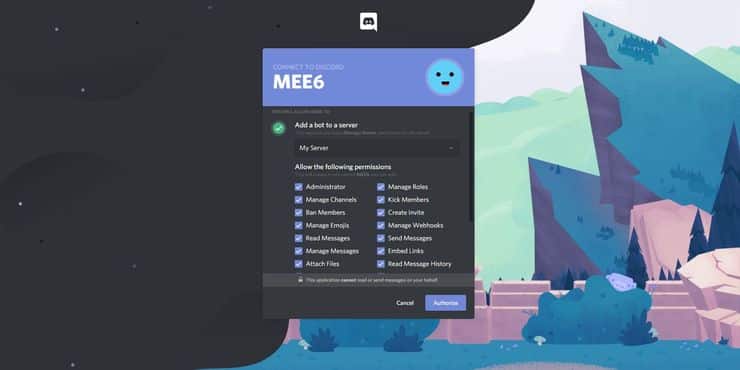 After choosing a server, authorize the bot to perform the intended functionalities. It is best to give the bt proper powers to allow it to function without limitations.
Step 5 – Give a role to the bot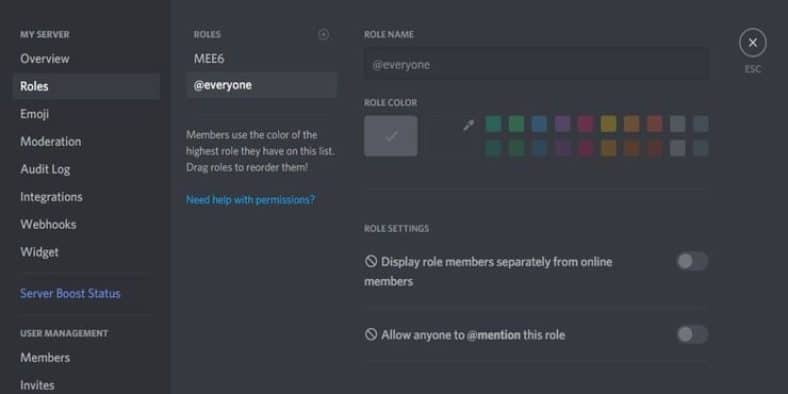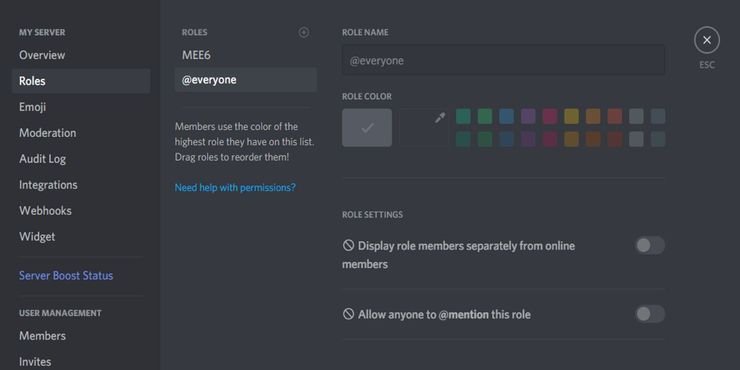 The bot should be given a role in the server to function well and you can organize several bots within the server each with its roles.
Step 6 – Create a command channel for the bot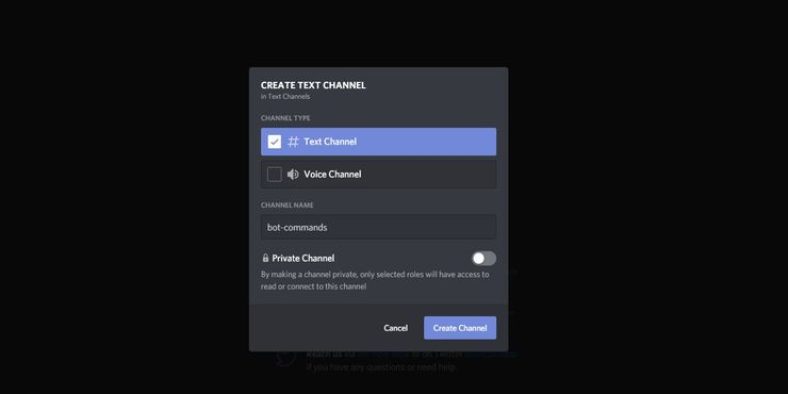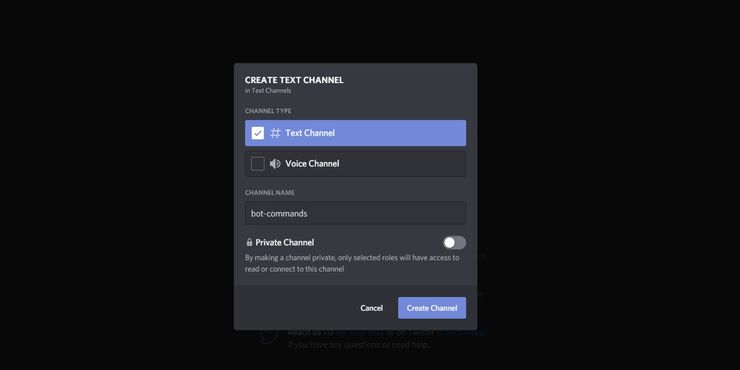 The command channel helps users not to spam controls within the chat area and you can give access only to admins of the channels.
Step 7 – Set up the bot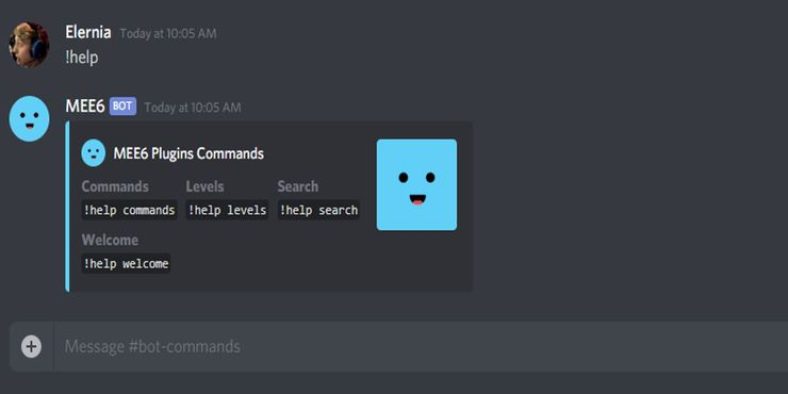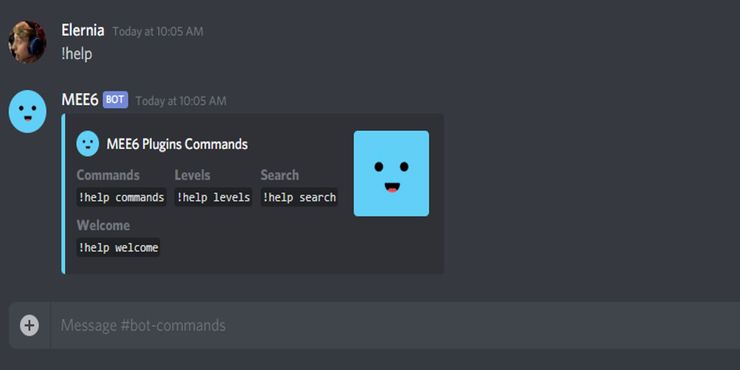 This is done by joining any support servers that work with the bot for smooth functionality. Note that bots also get regular updates which is why support servers are important.
Conclusion
Bots are very important to have within a Discord server because they lighten the admin's work by doing the heavy lifting. Discord bots allow you to create a perfect environment for engagement while keeping members in check.