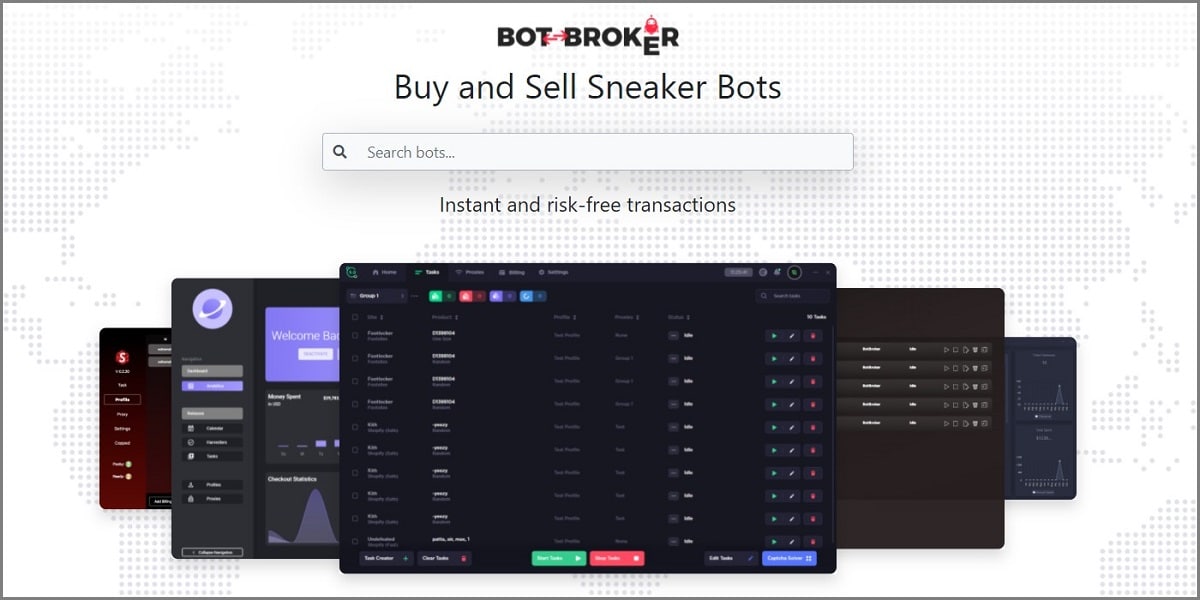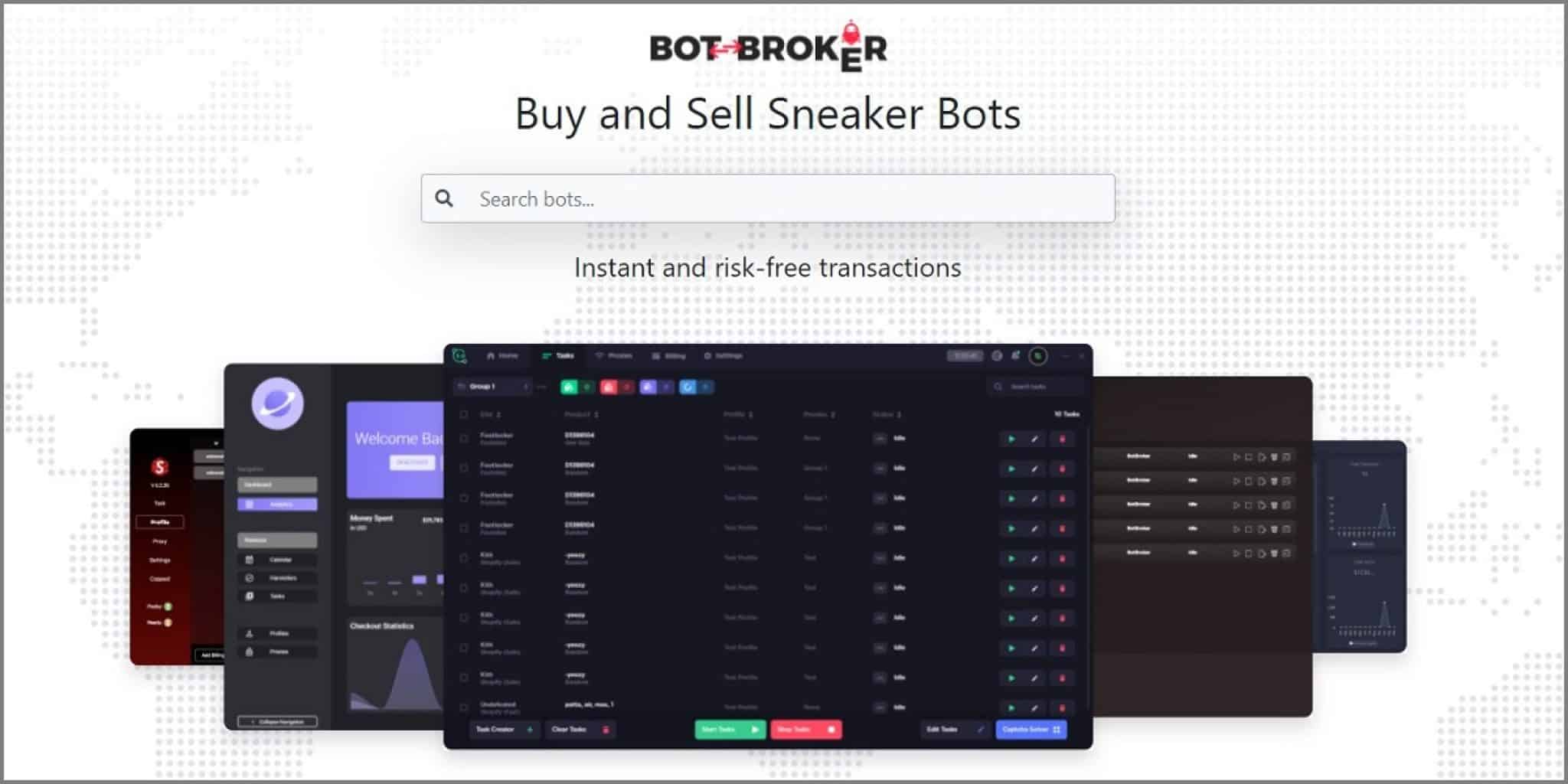 Are you looking for legit sites where you can buy and sell a sneaker bot? Then our top ten alternative sites besides Botbroker are a perfect selection to try out. Read our expert review, and You will realize why in a few minutes.
Introduce
A bot is an important tool in the sneaker resale market as it expedites the checkout process and helps nab hyped pairs. Due to high competition, bots are designed to make the checkout process instantaneous. While many retailers prefer buying sneaker bots at a retail price, compatible bots are often sold out.
The resale market is thriving, and you can rent a bot from different platforms. Today we will focus on where you can buy and sell your sneaker bots other than Botbroker. In the aftermarket, the bots are expensive, but still, some platforms specialize in helping sneakerheads nab and sell their sneaker bots immediately after they drop. Before we go deeper into other alternatives, let us first dive into Botbroker in detail.
What is Botbroker.io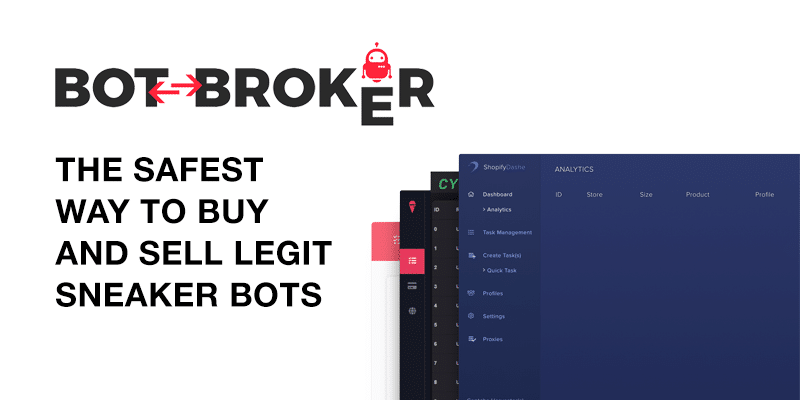 Botbroker is an online marketplace where you can buy and sell a bot and join cook group membership. It is a legit website controlled and safe to use. It consists of automatic tools that make both seller and buyer comfortable. Currently, most sites are full of scammers, but Botbroker verifies both seller and buyer before approval. They have minimized ways in which a potential customer can encounter scammers.
Immediately the buyer makes a payment, and the website automatically transfers the key from the seller. The site has been in business for a long period, and it complies with all laws. It has been the largest marketplace for years with instant payout.
Botbroker.io Review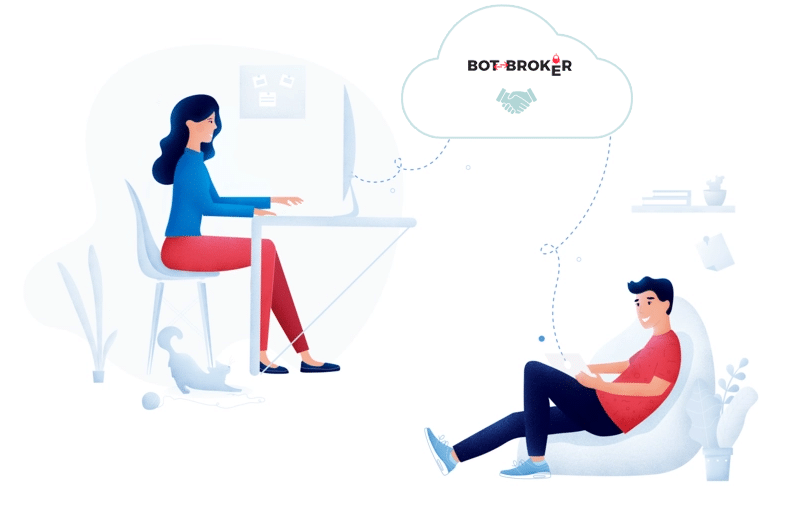 You might be wondering if Botbroker is a legit website; we are here to start from the beginning. First, this is an automatic marketplace, and before you buy or sell your sneaker bot, you must create an account. It is safe because each account must be verified using your phone number and link to your PayPal account. Without doing this, you can never explore the marketplace. The platform specializes in buying and selling sneaker bots and deals with cook groups and drops as well.
The platform has excellent customer support services that are available 24/7. In case you need support from them, contact the team via email address. It was built around security and sells Fresh license keys, which they deliver instantly without an intermediary.
Besides the new discord invite, there is no account deactivation nor banned keys. It is simple, secure, and risk-free. You can also sell your key to the highest bid or buy a bot at any price you are comfortable with. Their top-selling bots are Cybersole that currently costs $1644; Dahse is the cheapest going at $34, while Wrath is in high demand and costs $4169.
Best Buy & Sell Sneaker Bot Platform Like Botbroker.io
There are many other platforms like Botbroker where you can buy and sell your sneaker bot. However, not all available marketplace is legit. So, we have you covered from all the hitches. Our list has been meticulously researched, and we can attest, they are legit and secure places. Let's look at these sites.


Botmart is a website where you can buy and sell bots. It is a perfect place for reselling sneaker bots. It offers the service without extra charges like on Stockx. They work on Discord through a middleman connecting seller and buyer. However, the middleman must verify the authenticity of your bot first before buying or selling. The site is legit with trustworthy mediators. When you fall victim, they easily solve the issue.
The site was designed to protect users from any scam. They give users updates, guides and ensure both parties receive equal treatment. To save you, the marketplace offers time to reset the key of your bot before resolving issues. They ensure their customers are not charged back. Various levels come with time, depending on how long you use the platform. Each level has different rewards. All payment is made through stripe.
This platform has multiple bots depending on the target website and platforms. For instance, for Shopify, you can buy Balko, NSB, Dashe, and project destroyer with many more. Pricing is friendly; you can get a bot for a single day, one week, or a monthly subscription. Balko bot for one day costs $14.
---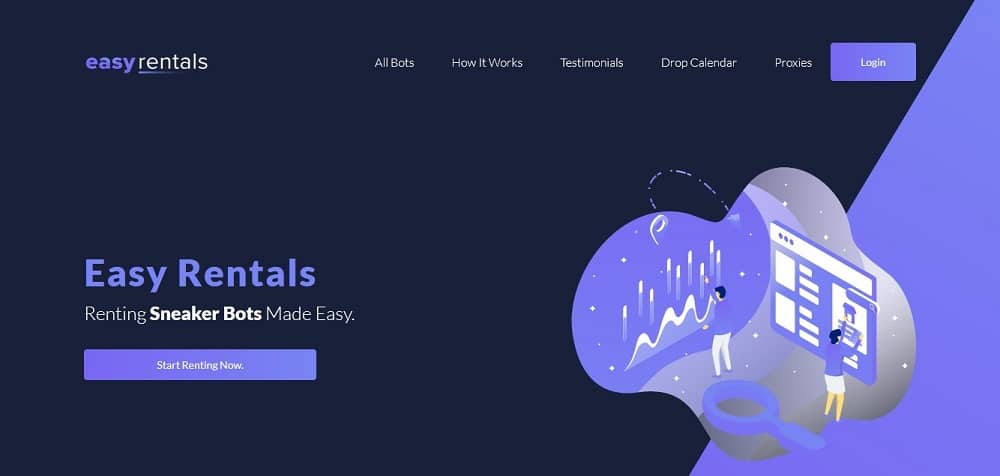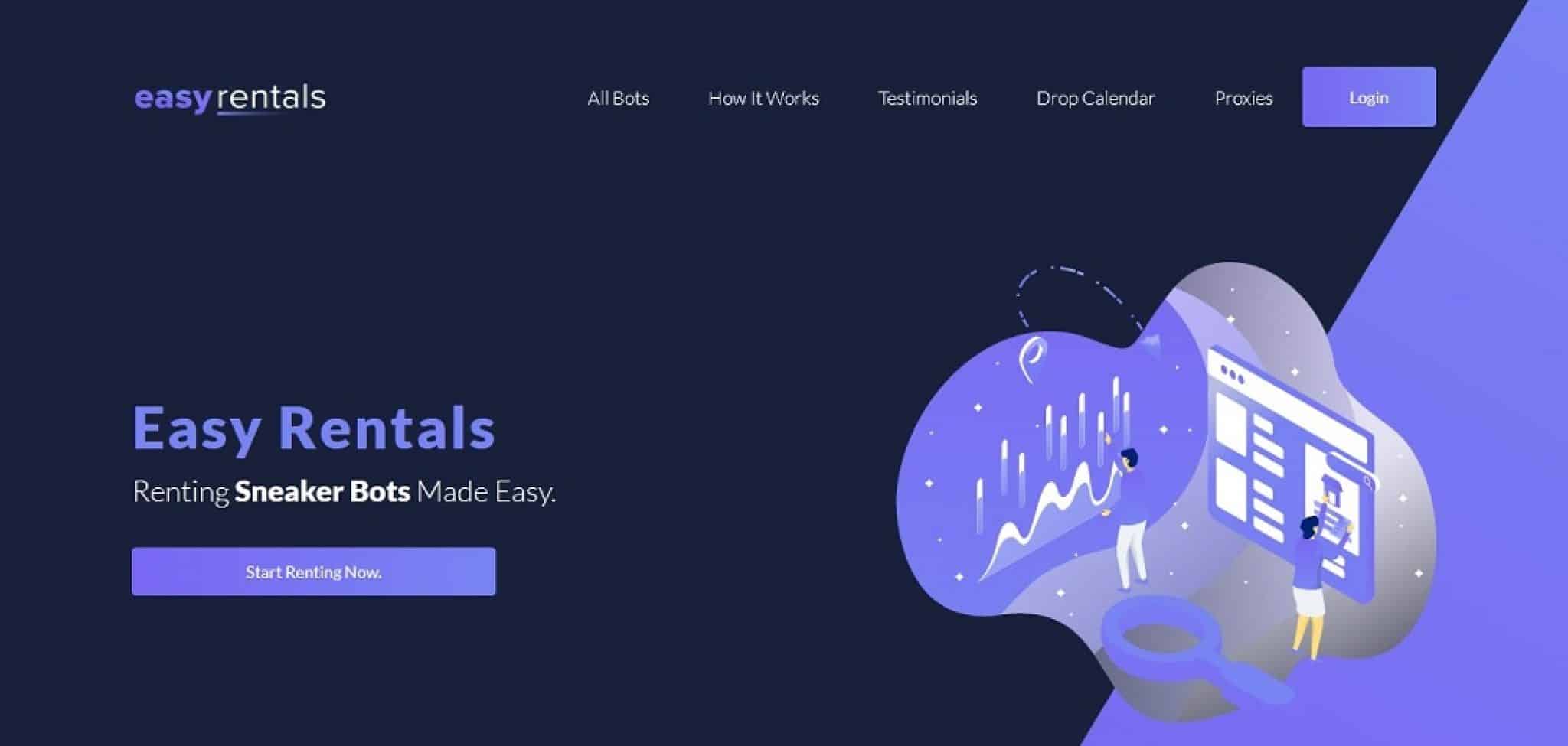 Easy Rental is also a top pick among the best platforms where you can buy and sell your bot easily. As the name suggests, renting the bot on this platform is easy. The steps are simple, and you can access your rented bot. First, you must create an account or log in to your existing one, select the bot you need, and pay. Once you pay, you will receive the credential and start botting.
They have an extensive collection of bots on their website for rent. You can get top-tier bots as well as average ones, depending on what you need. This is a trusted platform for renting a bot. Go for this platform. For instance, the MEKpreme bot is available and goes at $40 for 7 days.
There are many other bots like Cybersole, Dashe, Sole AIO, TheKickStation, Balko, phantom, etc. Kodai AIO goes at $150 for 1 week while 4 weeks costs $400. Their customer support is available 24/7 to help you.
---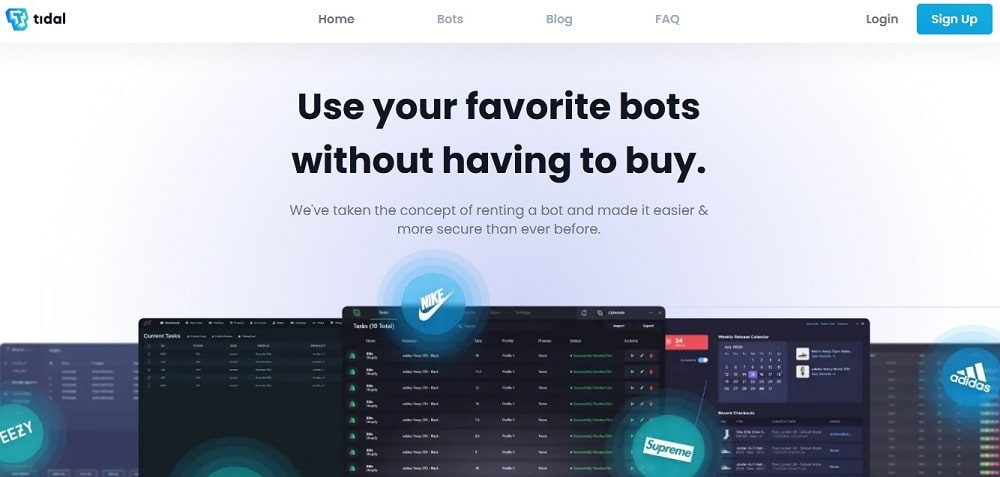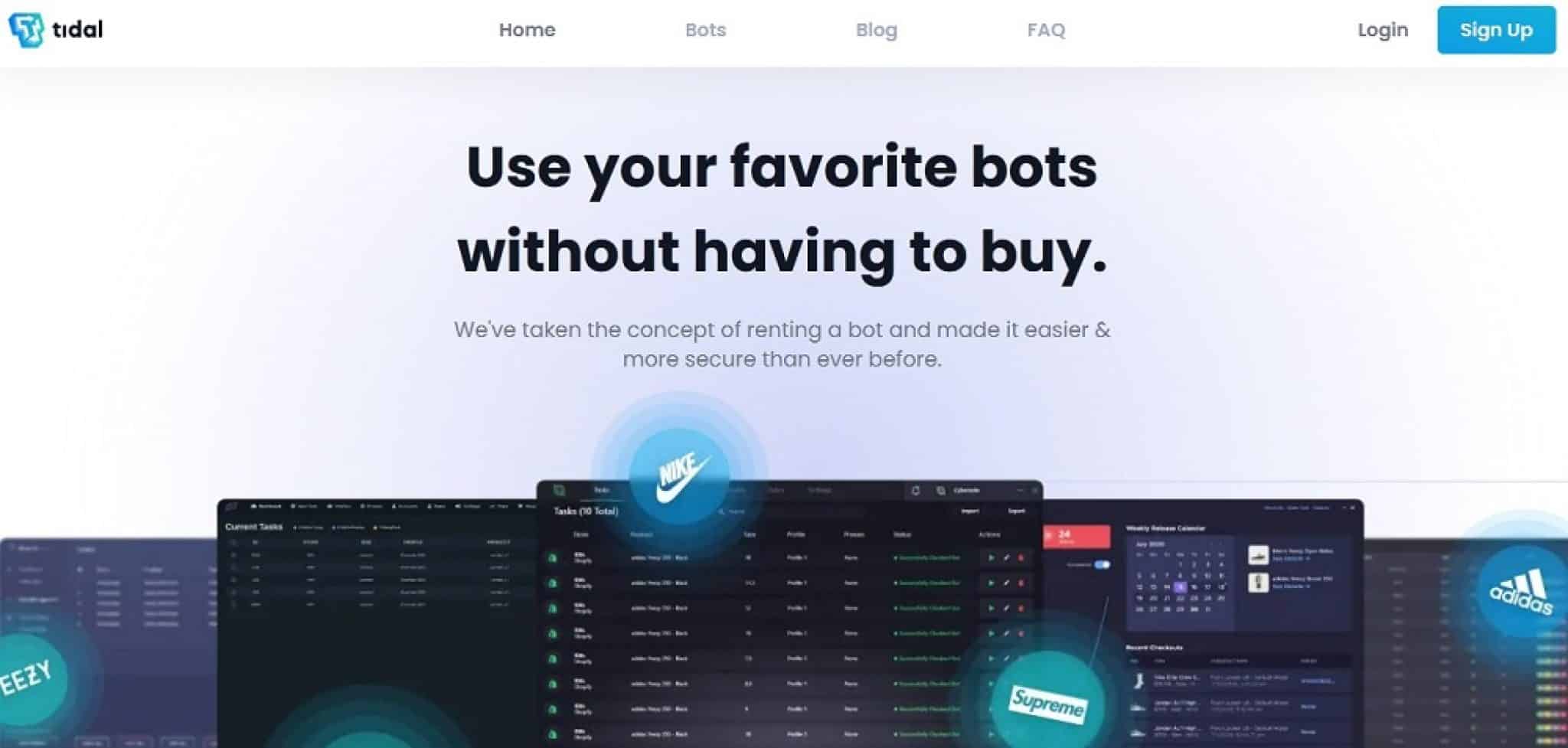 The tidal marketplace is also a trusted platform. They have been in business for a long time. On this website, customers can buy and sell their sneaker bots. They have taken the concept of renting you a bot and made it easier than ever. Due to excellent services, Tidal Rental has good customer reviews, and they aim at providing the best services when renting or renting out the bots. They have an extensive collection of bots. They update their website every day.
The platform has regular sales, and they tend to slash the prices every time on rentals. There is a sale going on, and it seems hard to find a bot. However, from various online reviews, when MEKpreme is available, it costs $49.9 per week. The selection of the bot depends on the target websites too. The site protects both parties and ensures they are satisfied with the services. Payment is protected by stripe.
---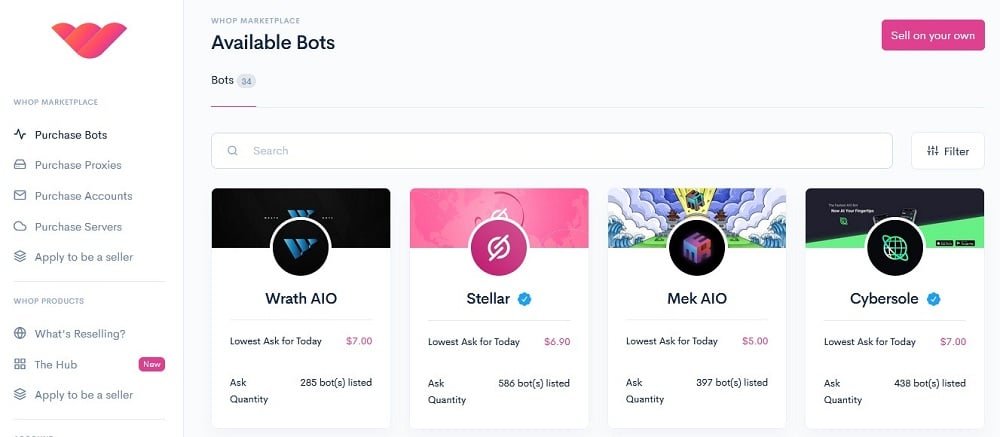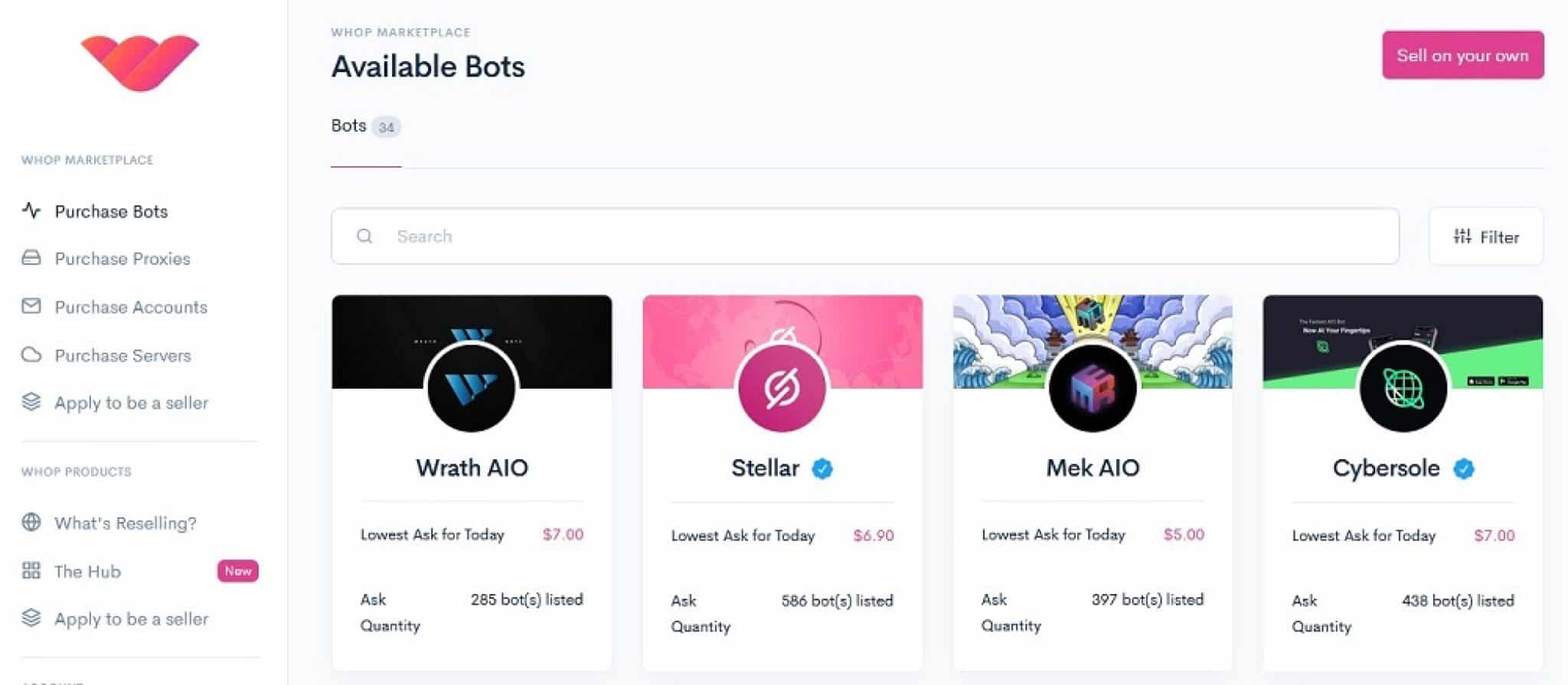 Even though Whop is still new, it is a reliable platform to buy and sell your sneaker bots. The platform offers botters a unique experience in buying or selling sneaker bots. If you want to rent or buy a bot, then this is the best option for you. The platform is easy and friendly to newcomers.
This platform has two sides, seller and buyer. You can buy and sell the Rental to make extra income. Switching these sides is simple, with only one click. Before listing your bot, you can compare the prices of existing bots first. They have a release calendar to help you accommodate the activities on their platform. But again, it also analyses the bot as per whet the release it supports.
Pricing depends on the products. For instance, Stellar bot for a day costs $6 while Cybersole costs $7. Many other bots are available like Velox, Dragon AIO, MEKpreme, Balkobot, Koi, NSB, etc. Price is friendly as most bots cost $5 per day. That aside, they also specialize in selling accounts, proxies, and servers.
--- You can also buy and sell your bot on Splash Station. On this platform, you can get a bot that is always sold out at retail Price. Though it's hard to find a bot that works perfectly on their website, you can get them available on a third party for rent. Ans Splash Station is among the third-party platforms that have invented the best services in the botting market. We trust this platform 100%, and it is hassle-free.
The rental services are reliable, cheap, and safe for you to try out. Besides bots, they also sell proxies. And For one to get access to these services, you must first join Discord to get started. However, they have strict terms of service on their Discord, and they seem never to tolerate any form of scam on their website.
Again, the selling of cracked software is prohibited. In Discord, you can access group buys, and some of the available bots are AKARI, BALKO, ADEPT, Cyber, Dashe, Flare, EveAIO, and many more. Pricing is friendly; for example, Dashes costs $70 only. There are over 20 bots to select from.
---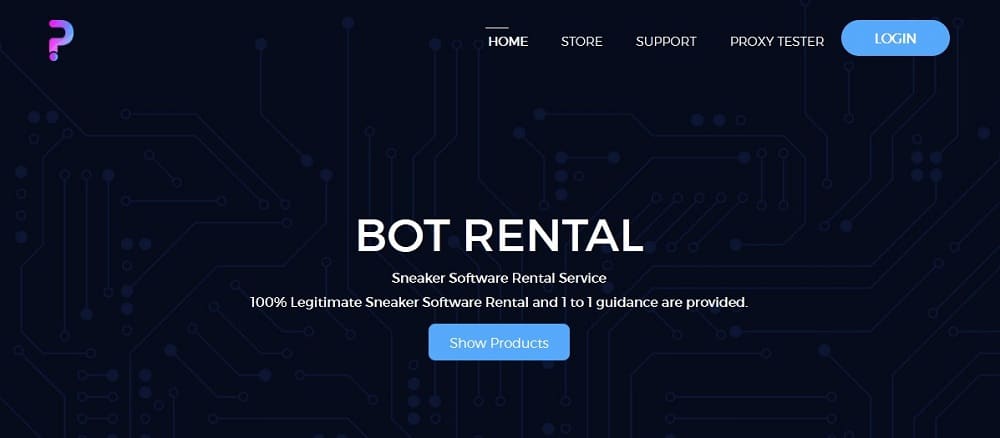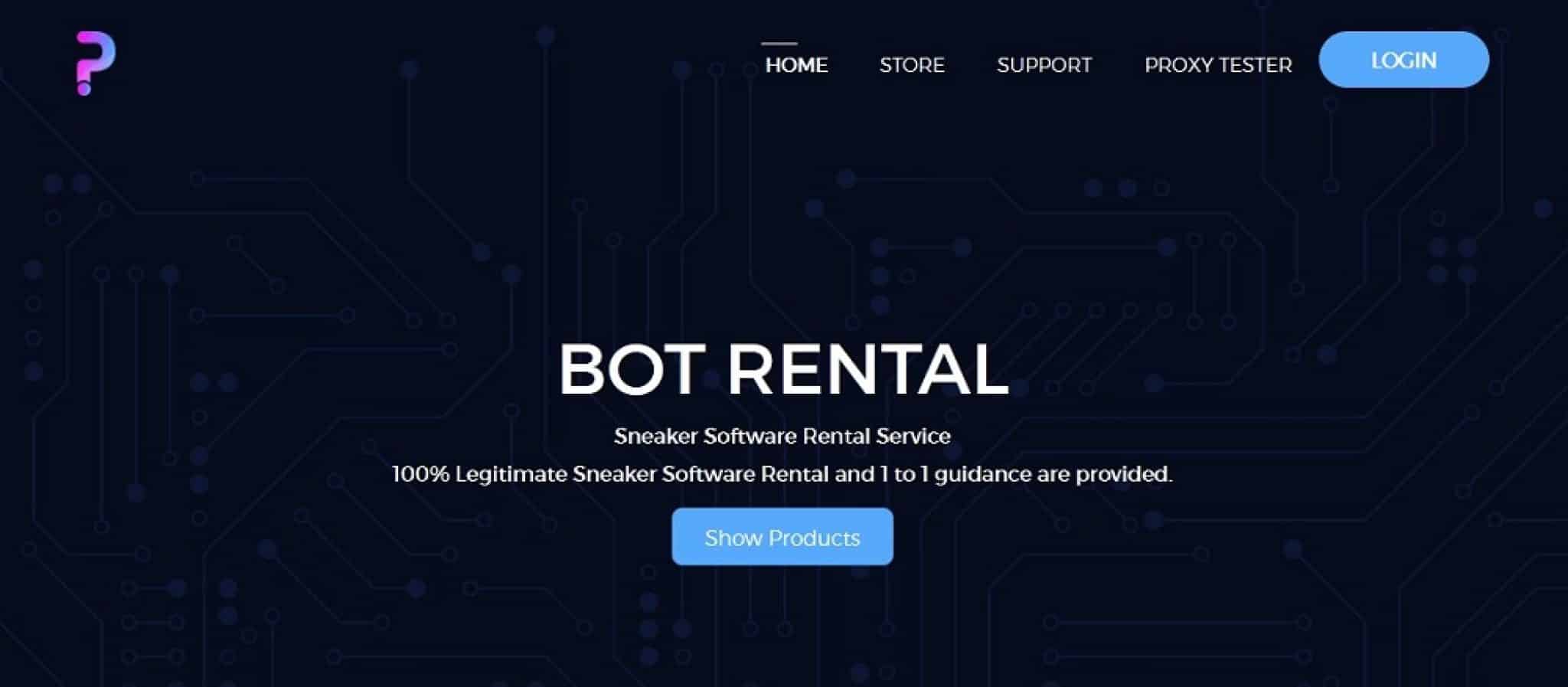 Pooky is a 100% legit platform where you can buy a sneaker bot. They specialize in selling a collection of bots like Balko Bot, CyberASIO, Kickmoji, Kindai, Wrath, and Velox. The list is endless. They are renting Balkobot for $60 per week. There are also cheap daily bots like Polaris, SoleAIO, and Kickmoji, costing $10 per day. However, the wrath bot costs $398 per month.
Besides bots, the site also sells accounts and proxies. Thus, it is a safe and legit website that you should trust. They also offer guidance to their customers. They are targeting to become a one-stop shop for sneakerheads in the future. All customers can access the proxy tester—their bots support Yeezy, Finishline, Supreme, Shopify, Adidas, etc. You should note that this platform only rents out its bots.
---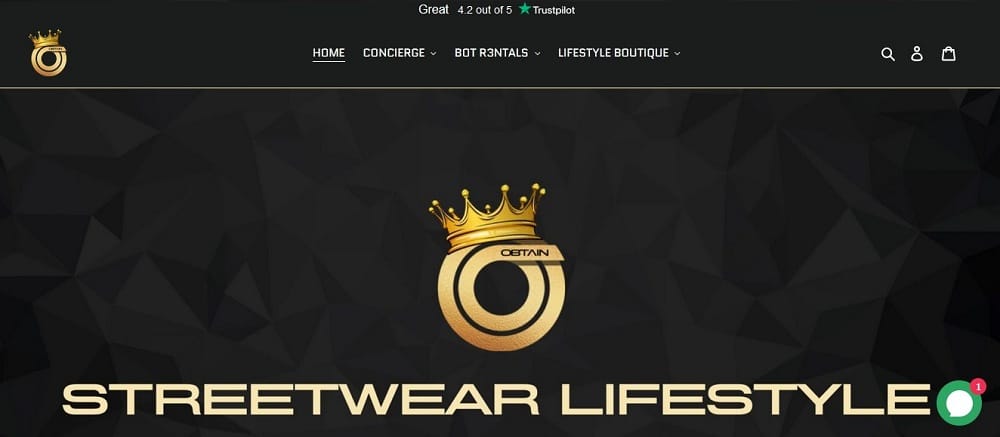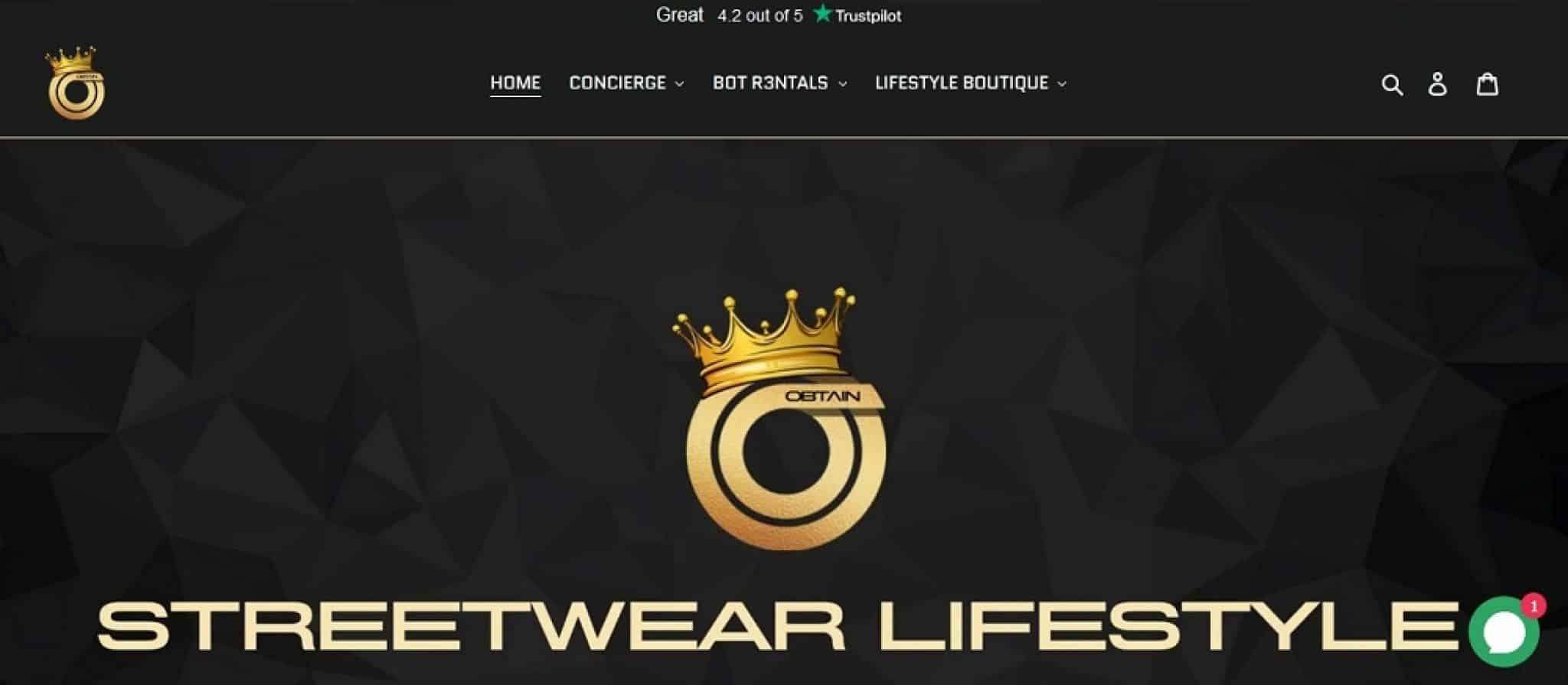 And last, on our list, we have OBTAIN LLC. They sell not only the sneaker bots but also p[roxies. They also have clothing and footwear apparel. It might be hard to believe, but we trust this platform for one; the service is excellent. Their pricing is also attractive. On their website, you can navigate through rental bots like Kodai with a regular price of $60 per week, MEKAIO, Balkobot, cybersoleTohru AIO, MEKPREME, NSB, Sole AIO, and many other bots.
In most cases, you will find that most of their bots are sold out. This can equally tell you how competitive this platform is. Most of the bots cost $30.
It seems that their loyal customers trust them. In case of restocking, you can always follow them on their Twitter account. They also offer users VIP subscriptions. They do not offer a refund when you rent a bot since this is a digital product. Besides, they have received massive shoutouts.
Others On Discord or Twitter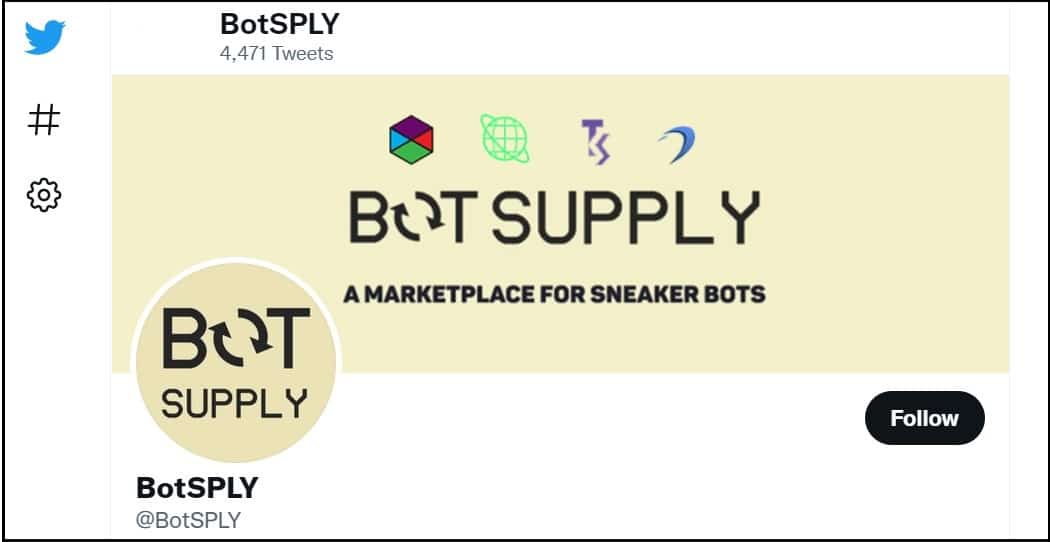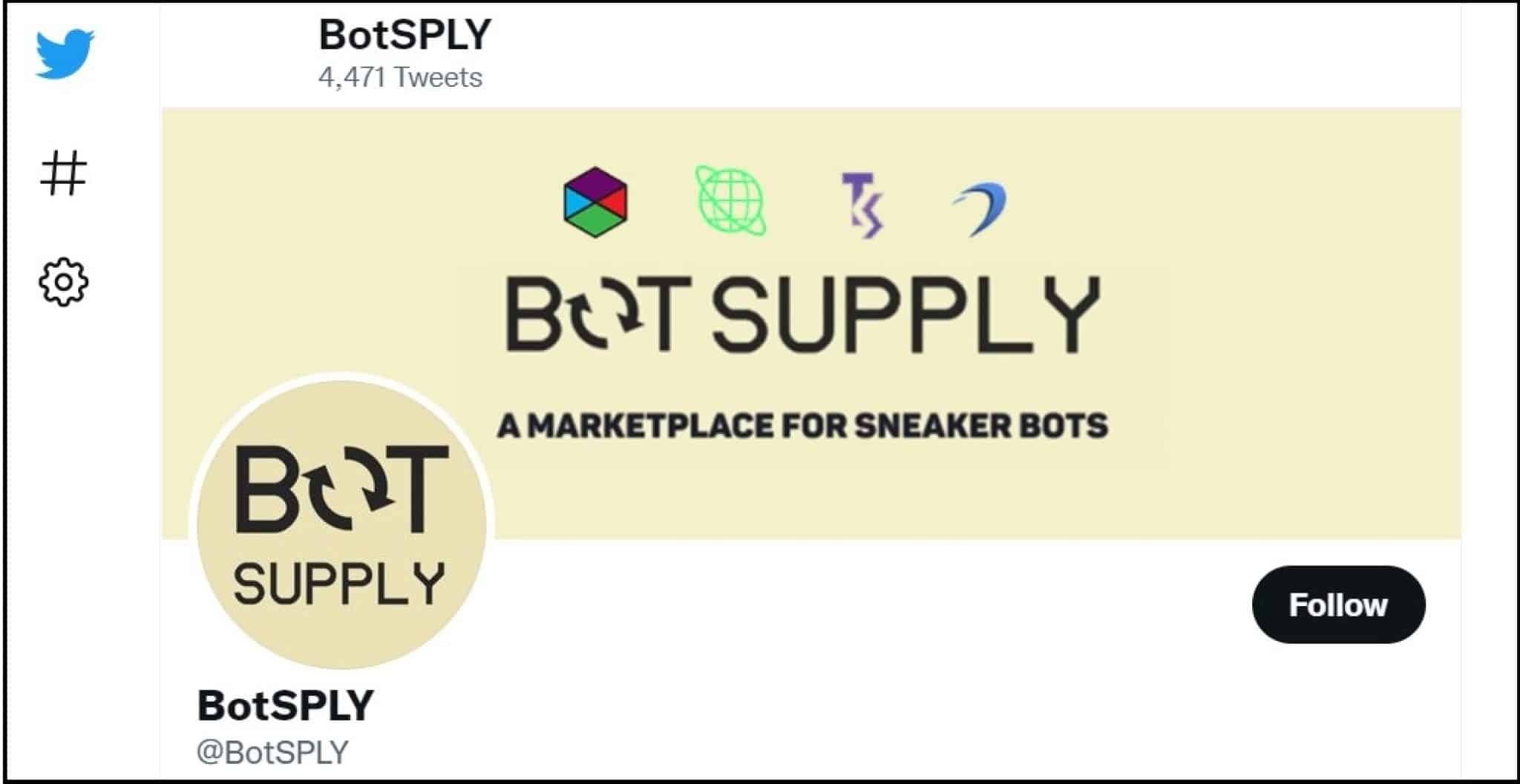 There are many other platforms where you can buy and sell your sneaker bot. While most offer to sell and buy bots, a good number of them only sell the bots. Other platforms are the Cop Shop, BotSPLY, EllipticMarketplace, Cloud.9 Market, BotStash Market and  TheBotStation. You can as well access a few on their Twitter accounts or Discord. Though people don't trust them much, you should try them too.
Conclusion
There are a plethora of platforms where you buy and sell your sneaker bots. While a good number are on websites, there are still others found on Twitter and Reddit.  Unofficial sites might seem risky, but they do much to ensure the legitimacy of both parties. That is why we recommend the selected platforms to try them out when you can't find your bot at retail Price or if you want to rent your bot and make extra income.
The above list comprises secure and reliable marketplaces. The usage is painless and has no extra hassle. Try the platforms because they offer the best rates in the botting market.