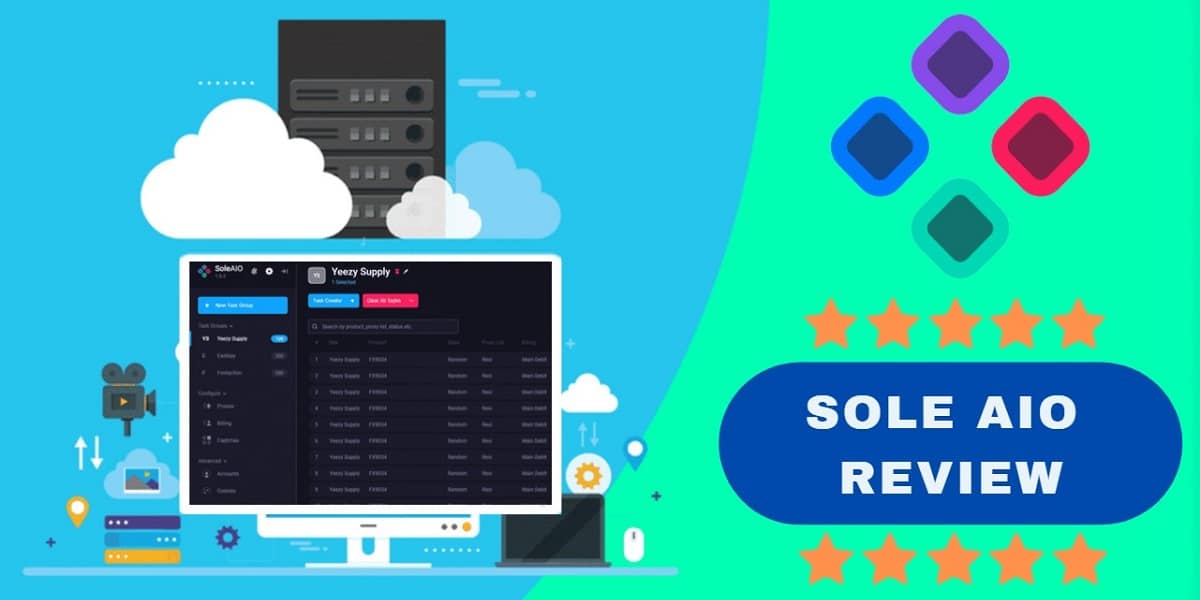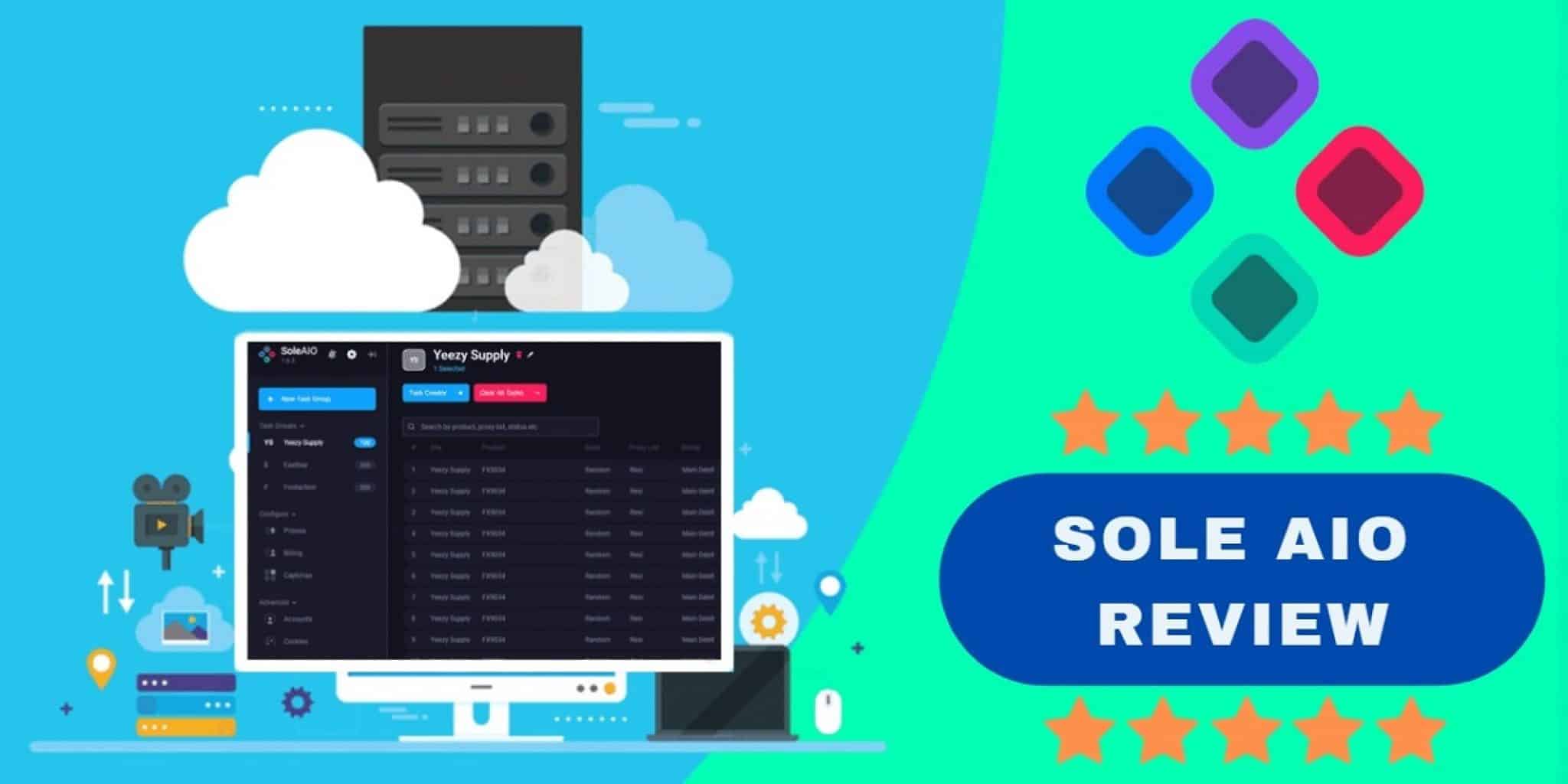 Sole AIO used to be a mediocre bot, but with the work of the development team, it became a stable and reliable bot. Want to know if it's fir for your sneaker copping?
People who have used Sole AIO bot in the past have bad memories of it. However, that is no longer the case because the bot has undergone a complete makeover in the recent past. Currently, the Sole AIO bot is one of the most stable and reliable bots in the market. It's a game-changer for those who shop on Adidas and Shopify online outlets.
---
Sole AIO Overview
Those familiar with this bot refer to it as a "Sole Sorcerer." It also has an easy-to-use UI, thus suitable for beginner sneaker cops. If you don't want to buy Sole bot, you can still rent it for your sneaker copping business.Are you still not convinced this bot is worth your money? Well, keep reading this review to know more about its pros and cons.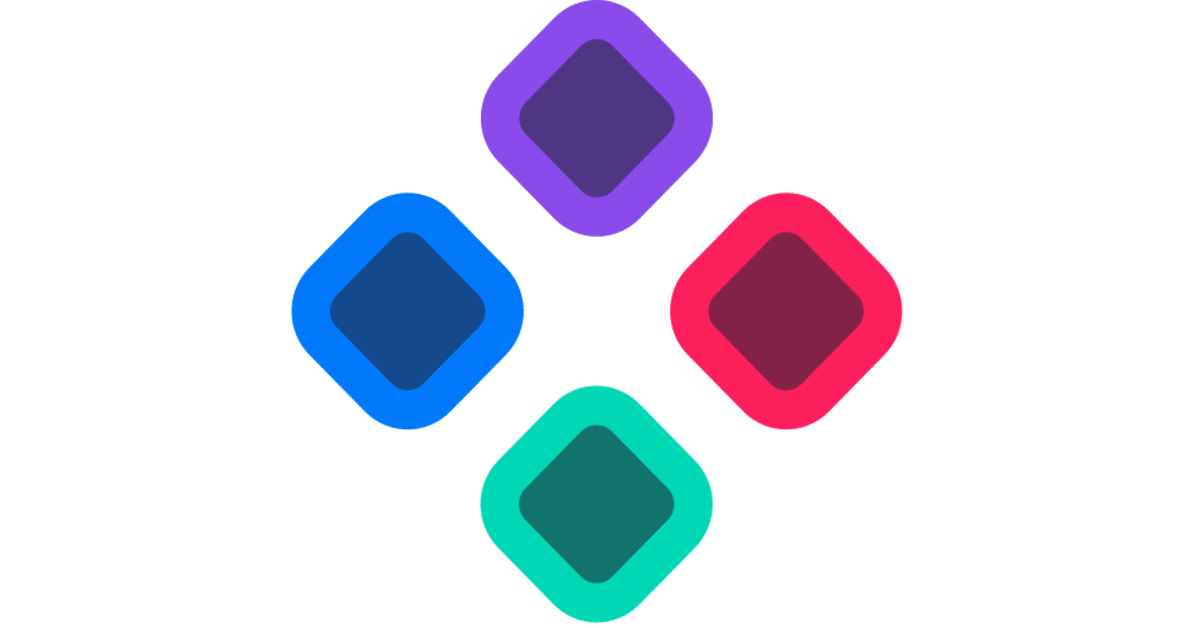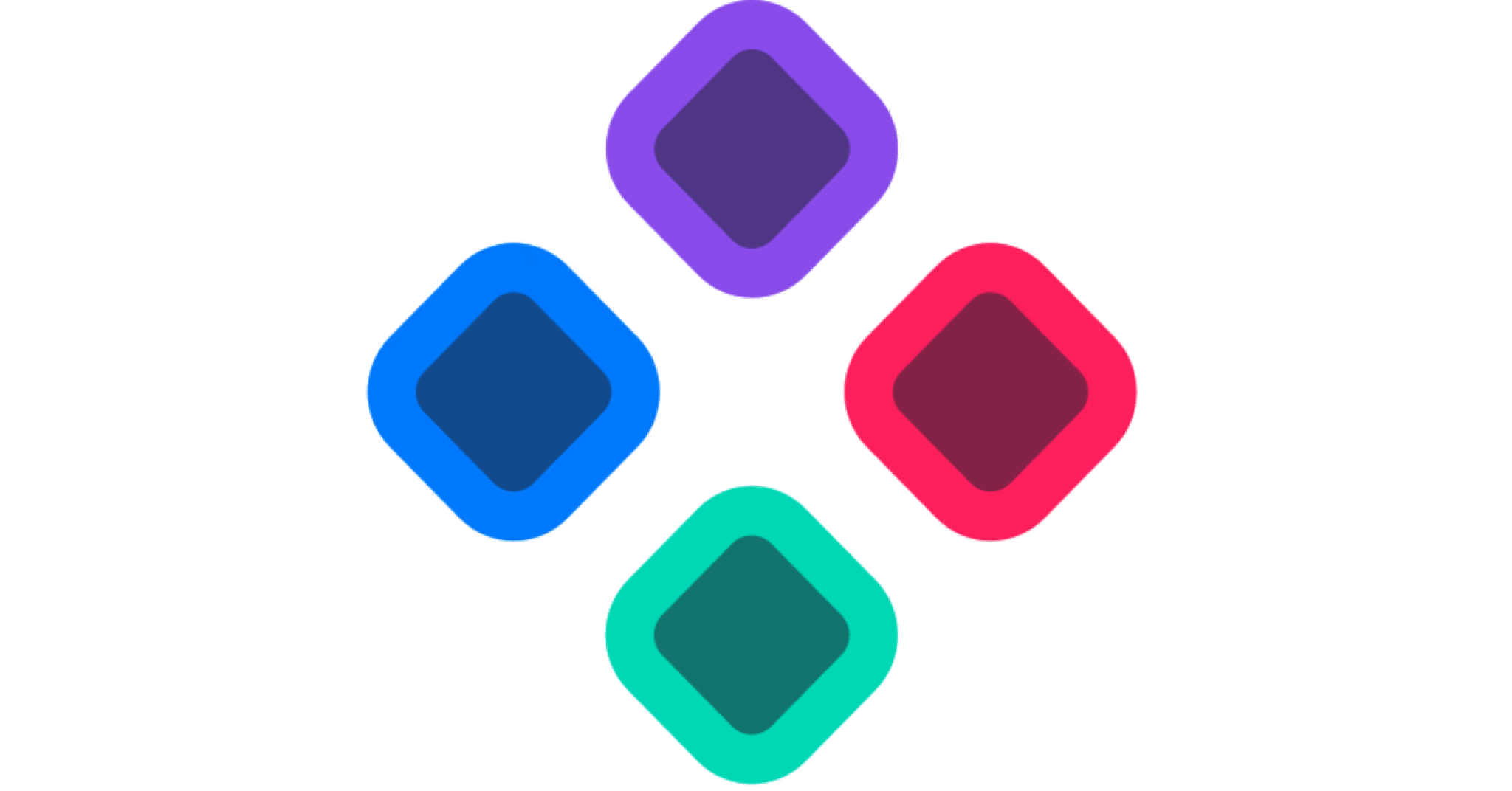 User RatingUser Reviews
Sole AIO Review
0 out of 5 stars (based on 0 reviews)
User Reviews
There are no reviews yet. Be the first one to write one.
---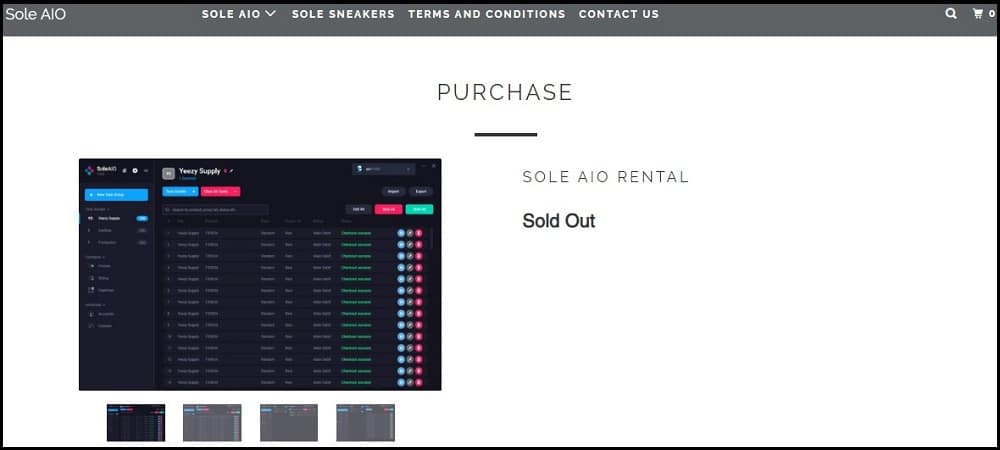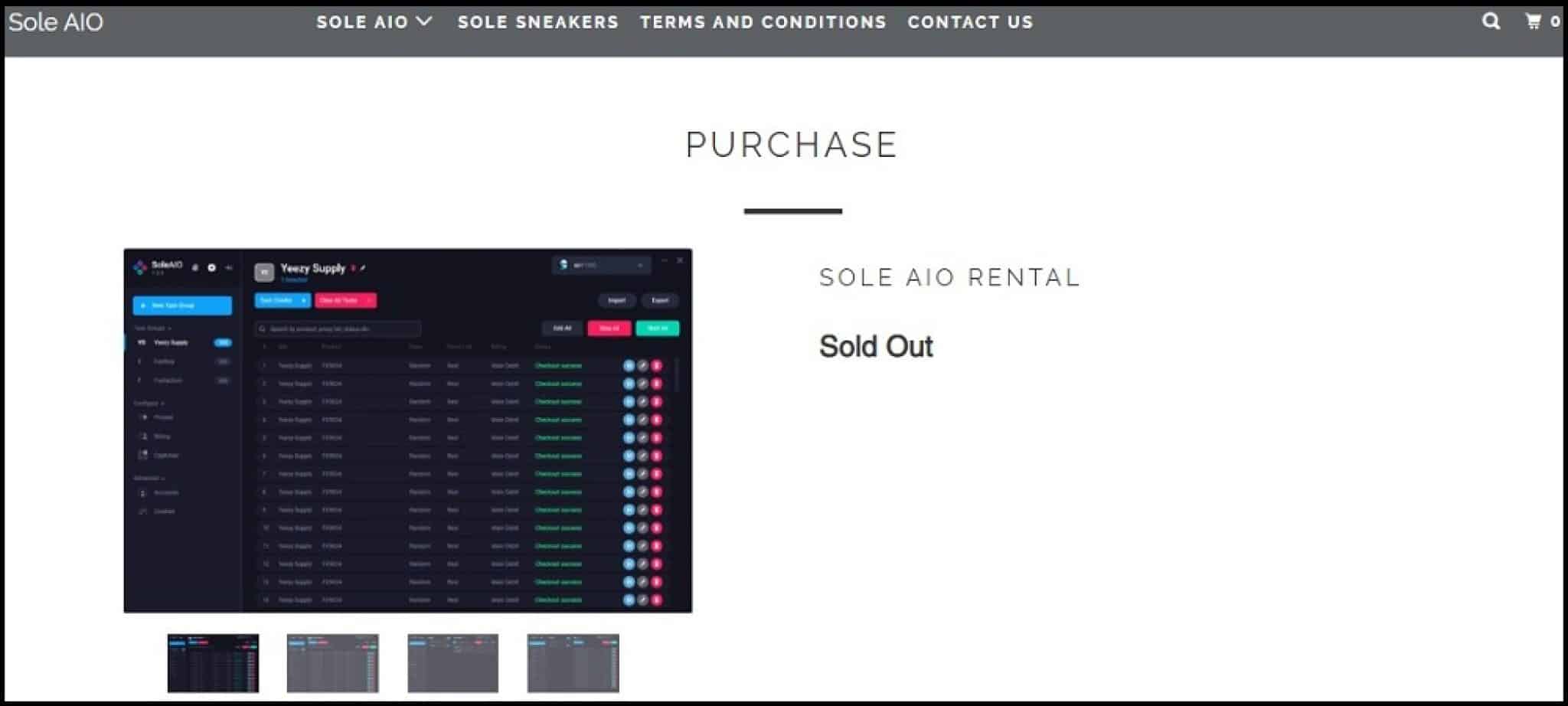 Sole AIO Pros
Perfect for Adidas and Shopify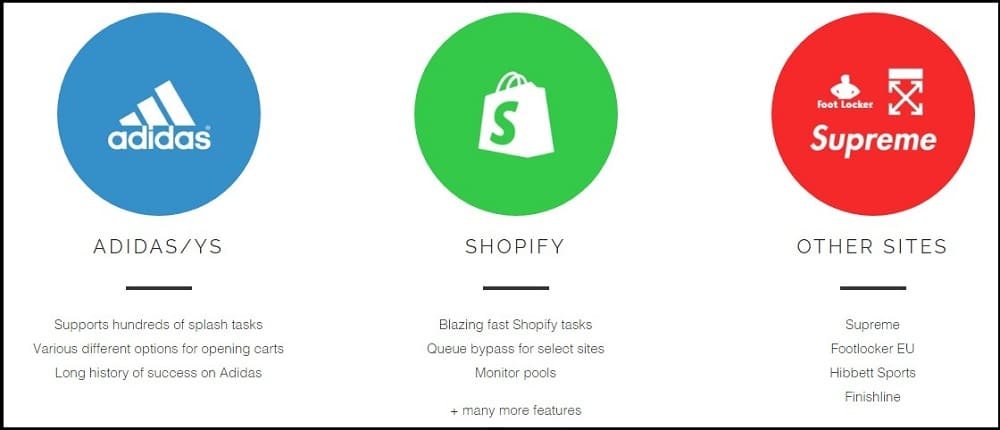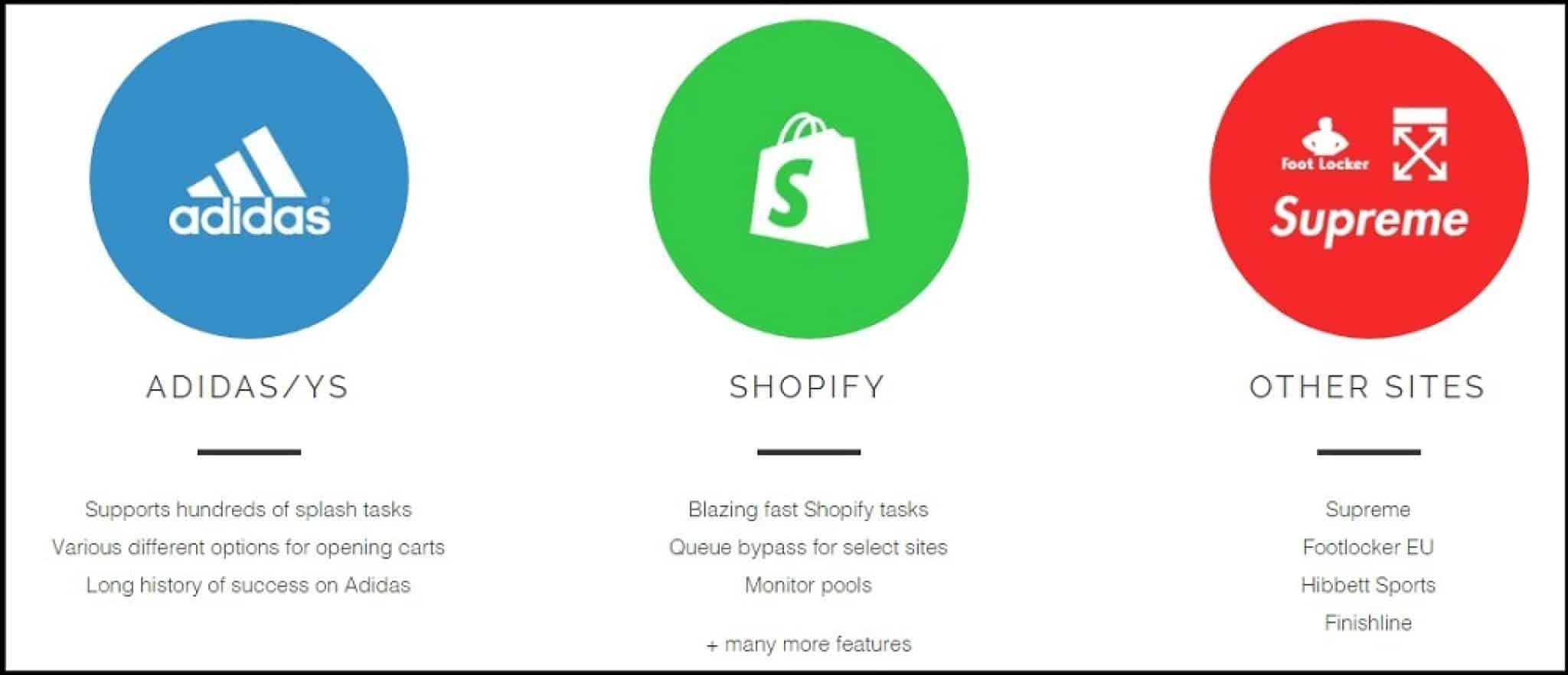 Do you love shopping on Adidas and Shopify platforms? Then look no more because the Sole AIO bot is all you need. This bot comes with unique features that enable users to cop sneakers from Shopify and Adidas stress-free. As I said in the intro above, the Sole AIO bot is a game-changer when it comes to buying shoes on Shopify and Adidas.
Another advantage of using this bot is that it supports multitasking. You can perform several tasks simultaneously without experiencing delays. This feature enables users to acquire as many sneakers as they want in the shortest time possible.
You can also bypass Shopify queues during limited-edition sneakers using the Sole AIO bot. Once the task gets through the queue, you get a link in your Discord. After that, you can check out manually or set up the automatic check-out process. Other major sites that you can cop sneakers from using the Sole AIO bot are Supreme and Footlocker.
User Interface (UI) Streamlining
Nothing is as satisfying as using a bot that has a friendly user interface (UI) to cop sneakers. Well, if you need a clean and simple bot, then you look no more because Sole AIO is all you need. I know that people who used this bot in the past may doubt what I'm saying, but things have really changed.
Sole AIO developers have done a great job reviving the lost glory of this bot. For beginners, you don't need to be a tech guru or look for a tutorial to use this bot. Just get your Sole AIO bot. You're good to go.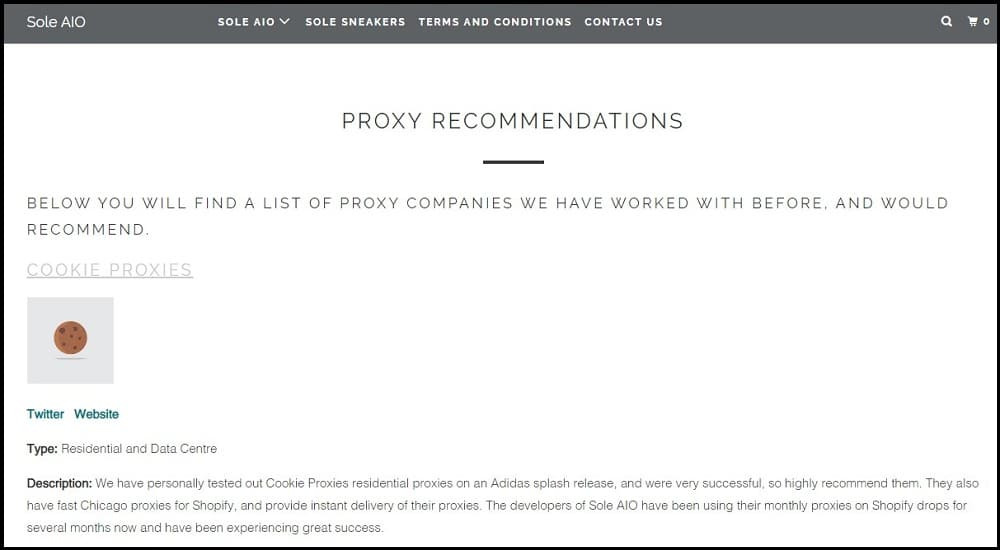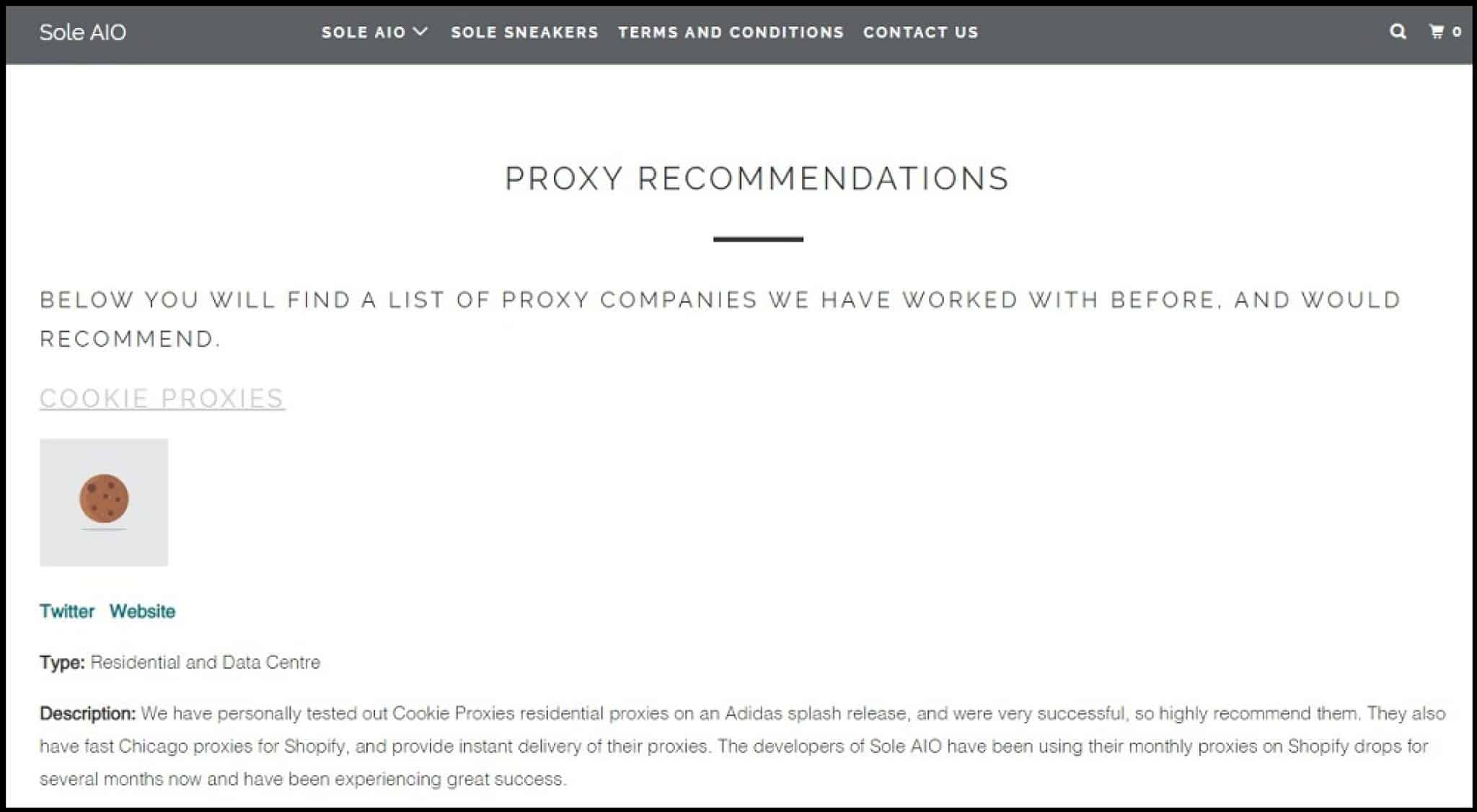 You don't have to worry about the right proxies to buy when using the Sole AIO bot because its developers work with several proxies. Therefore, it's easy to choose a reliable proxy that matches your Sole AIO bot and cop sneakers like a pro. Are you wondering how you can access the proxies?
Then worry no more because you can find the links on the Sole AIO site and buy the measily. Just click on the link, and you'll find a list of proxies that Sole AIO developers recommend to their users.
Sole AIO Cons
Although Sole AIO underwent a total makeover in the recent past, it still has some drawbacks that you should know. However, these disadvantages shouldn't discourage you from buying the bot. One thing for sure is that Sole AIO bot pros outweigh the cons.

One of the major cons of the Sole AIO bot is that you have to dig deep into your pockets to buy it. The bot costs about £300, and you have to pay renewal charges of £125 every six months. This makes Sole AIO uneconomical for anyone working on a limited budget.
You also need to pay in sterling pounds because they don't accept other currencies. For those who would like to resell their bot after buying sneakers, you can't make much for reselling Sole AIO. The bot has a resale price of about £500.
Supreme is not Compatible
For those who love shopping on Supreme, this bot can't help you. Sole AIO bot isn't compatible with Supreme, based on experiences by past users. I believe that its developers should work on that drawback so that Sole AIO can be a true "all in one" bot.
Sole claims to be an "AIO" but I think that isn't the case because it supports fewer sites than other major AIO bots. For that reason, the bot is not a good choice for anyone who loves copping sneakers from multiple sites. My advice is that you should look for another AIO bot that supports many sites. For Adidas and Shopify lovers, this bot is highly recommended.
---
Is it worth buying?
Geonode is one of the best proxy providers; they offer the best quality services and responsive customer support. On top of that, the company is working hard to compete with the big fish in the industry and is undoubtedly giving them a run for their cash. Although they still have a lot to work on, we recommend it as an excellent proxy to choose.
---
Submit your review