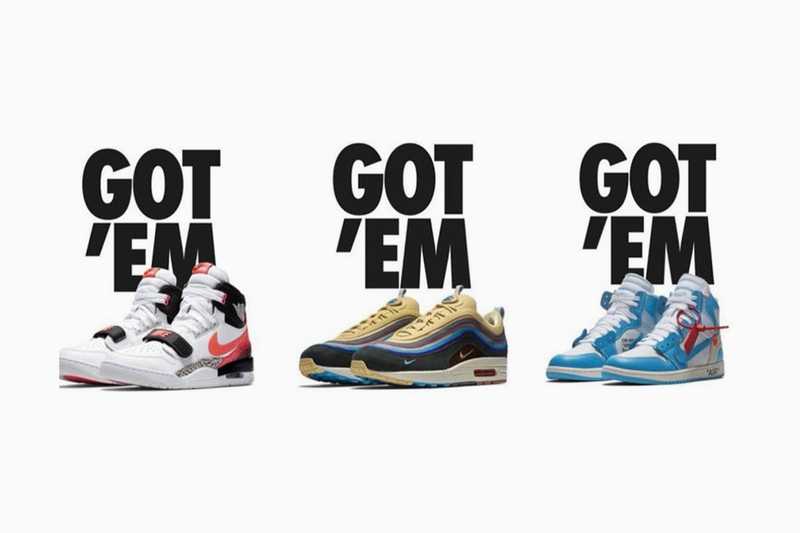 We all know that popular footsites are the four major retailers, and they are Footlocker, Finishline, Champs, and Footaction. If you are interested in getting multiple pairs from these sites, there are some important things you need to know before you begin.
The first thing you need to know is that Footsites only allows one purchase per one person, but our goal is to bypass that rule. To achieve our goal, we are going to need three important things which are; An Address(s), Proxies (we've talked about this) and the last is one multiple credit cards.
If you are using the same details to buy more than one pair on these footsites, there is a high chance that you will get blocked if you don't adhere to some basic rules. The key to being able to purchase more than a pair is to make it look it's another person that is buying and not just an automated machine. There are a lot of security checks that these footsites are using to make sure that everyone abides by their rules.
One method that I believe that these footsites use to detect multiple purchases is by taking the information provided by a customer and then running it through the database of their orders from other customers, once there is a similar order, then you are out. So the question now is, how do we bypass this? Well, the way out is to make sure that you are adding variations to the information that you are putting down. For example, below is a random name and address that I came up with.
Samuel T Howard
231 Chandler Hollow Road
Bridgeville, PA 12024
I will try to twist and vary these details to make sure that my purchases do not get detected by the security system of the sites that I'm working one. In addition to this, I need to make sure that I'm not using the same credit card for the purchases. I will still explain the available options and credit card services that you can check out, although it is not compulsory that you use them. You are allowed to use different prepaid cards; you can also use real cards or any other card as long as money can be withdrawn from it.
Samuel Terrence Howard
231 Chandler Hol. Rd.
Bridgeville, PA 12024
Samuel Howard
231 Chandler Hol. Rd.
Room 1
Sam Terrence H
231 Chandler Hollow Rd.
Apt. A. Bridgeville,
PA 12024
If you study the examples above, I made sure that the changes were moderate. You can see that it is the same address; it's just the format that is different. All of these examples should be able to pass the verification check of the footsites that you are working on as long as the billing address is connected to a real credit card.
In addition, you can use different details for the remaining fields that you will need to fill, including your phone number, email, and any other personal data that is requested. I've never experienced any situation with using the same phone number, but you should ensure that you change the email address.
---
How You Can Easily Create Multiple Virtual Credit Cards
There is a fantastic service that is specifically designed for this purpose; Privacy. This site makes it possible for you to create a virtual credit card that you can connect directly to your bank account. I really don't think any retailer can do without this service, that's to tell you how important and amazing this service is to what we are trying to achieve.
It's basically the best card service site that you can wish for, and I'm not exaggerating. Sometimes I feel the service was designed specifically for us. Apart from making it possible to use several payment methods on orders, there is also the chrome extension feature that automatically fills your payment information with a new card.
You really need to register for this service if you really mean business and you want to be successful. And to make it more interesting, you do not need to connect your billing details to your card in any way. You are allowed to check out using a privacy card and then put a different set of details for your billing information.
The service will not tamper with the charge, and your anonymity will be fully guaranteed. This is probably the most important thing that you need to be able to buy more than a pair of sneakers on sites that only allow one person. To end it all, you can still use the privacy cards intentionally; this means that companies like Adidas UK can still be accessible.
If you need a suitable alternative to Privacy, then you should check out the program known as Final. They have a lot of features in common; however, there are some notable differences too that I need to point out. Final is basically the credit card template of Privacy. This means that Final is simply a credit card. It does not have access to your money like Privacy. You will need to go through the normal process of applying for a credit card and pay your monthly bill. Also, you cannot use any other personal information or other details than the billing details that you've provided while setting up the account.
Except for these differences, Final is a fantastic alternative that you can use with Privacy. The only thing about these services is that they have their spending limitations. If you are in this business for the big score, sometimes you might need to run both services at the same time. If you like to check out the service, you can search for GetFinal on Google.
This is another great service, but it is still new and largely untested. It works perfectly on the debit card requirement. From what I've noticed, I believe the service is basically for the reloadable aspect of your card and not the withdrawing fund or paying bill aspect. Just like I said earlier, the service is still new and it will take some time before we can truly judge its performance. You can register by following this link Sign Up For Zero.
There will be details about the service once people start using it. However, it looks like the service is here to stay with Final and Privacy.
---
How To Use Reshippers to Purchase Internationally
Maybe you are not aware that you can easily get all your purchases from anywhere in the world shipped to the US. It's true that you will need to contact another service, and that increases the level of risks, but what I can tell you is that I've never experienced any serious issue using a reshipper. Personally, I believe that those that do not want you to gain any benefit from the service are the ones always making the idea look scary.
For example, let's take Adidas UK, they basically do not ship to the US, so our only option is to use the reshipping companies. And it's quite easy to use these services, all you need to sign up with them, then they will give you a specific address, your goods will be sent there, and you will be able to get your goods as soon as you pay them. It's that simple, and the cost is quite reasonable. There is a company that I've used before, and they charge $5 for registering with them and then sign-up fee and then $5 per item that you want to ship. Other details can be found on their website: ReShip
However, this is not the only service that has a plan like this, there are several ones, but this one is one of the most widely used by retailers. You can do your research and pick any service that you want. But Reship is one of the good ones that I've used, and you can be sure that you can now handle international releases.
Another factor to point out is that you will probably need to obtain an EU or UK form of payment for you to have access to these locations. Without this form, you might not be able to make any purchase. This is where Privacy becomes the best because they have a way of handling that for you or you can check out Entropay. Below is a list of reshippers that I can recommend for you. You can try them out and pick your favorite.
Recommended Reshippers for Sneakerheads
ParcelFlow
Shipito
BorderLinx
Bongous