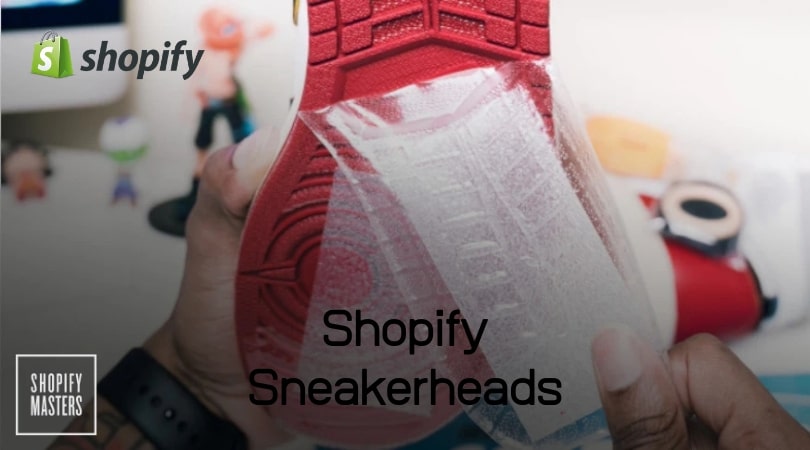 There was a time Shopify was the favorite of every sneakerhead. It was effortless to use and manipulate. Now, it's quite challenging to get anything out of it, but it's a platform that belongs to two primary groups of people. The first group is the group that knows how it works, and you can guess the second group, yeah those that don't know how it works.
The group that knows their way around it can get more benefits than the second group. This becomes quite clear during releases with set drop times. You will hardly see an amateur Shopify user doing well during these situations, and you will notice that the professionals are getting it right again. What I'm trying to achieve with this article is to turn you into the latter.
---
Shopify Basic
There are basic things you need to know about Shopify, things like how to create and add to cart link, how you can get variants from a page, how you can check the Shopify sitemap to derive links. These little things are the few skills that separate the two groups. If you know these skills, it will give you a better advantage over the other group that is just wasting their time on the site. However, over the years, the two groups have become quite close; most skills are becoming old-fashioned and irrelevant.
So far, the most significant modification that Shopify implemented some months ago is known as 'cart holds.' Before, once you reach the last step of the Shopify checkout process, you can be certain that the cart is yours. It was an amazing time actually, but right now, that is not certain, and there is no guarantee that you cannot lose your cart on the last step. Now, the time it takes for you to provide your CC information, and you are sent back to PayPal is enough for you to lose your cart. Because of the modification, you can click on the 'Complete Order' icon located at the bottom of the screen, and you will see an annoying inventory page coming up. However, you do not need to get upset because it does not really affect our activities, but it's essential to stay updated.
---
Important Shopify Skills for Sneakerheads
Just like I mentioned earlier, there are major skills that you need to know if you want to be successful in Shopify. These skills will definitely make you stand out, and they are quite easy to learn as long as you are ready.
---
Shopify Variants
The first skill that you need to understand when you are using Shopify is how to locate variants. There are quite several ways that you can use to find variants but not to stress you; I will show you the easiest way to go about it. This method can only be appropriate if you are going to automate the procedure of locating these variants. There are times when the stores will quickly come with a product page, and then it will disappear again, leaving the variants live on the web. Using an automated method to check your pages will make it easier for you to get notifications of a new variant, for example, the way a Shopify monitor works. However, if you are going to do it manually, it will really be challenging to locate the variants that are live at a time.
Most of the Shopify stores that are available always prefer to post their data at the products.json endpoint. For example, If you will like to locate this endpoint for Mini shop, all you need to do is visit this site https://www.minishopmadrid.com/products.json, this can quite a lot to comprehend, so the shortcut that most people prefer to use is an easy JSON formatted just like this JSONFormatter which makes it easier and quicker to find the variants.
---
Tips on How to Check Your Shopify Stock and Variant
You might not know, but it is very easy to check the stock or inventory of a product on Shopify. The site has made it quite simple, all you need to do is locate the page source of the item, and you will be able to see the inventory. However, if the HTML code is making it unreadable, there is no need to worry because there is a way out. There is this amazing plug and play extension that makes it easy for you; you can check it out here Shopify Inventory Viewer.
Anytime you find yourself on a Shopify website, look for the barcode extension that is placed on your extension bar, click on it, and the inventory of any item will be visible. However, it is essential to let you know that it can only work for Shopify sites and also if the store does not want you to see the inventory, this method will not work. Except for those two exceptions, you can use this method to check the inventory of any product.
Personally, I always make sure that I check the inventory of an item before buying it. There are times when a size four of a shoe will be more expensive than the normal size, but you might not know if you do not check the inventory of the shoe.
Checking the stock using the Shopify Inventory Viewer will help you to determine whether the shoe is worth going for or not. If it has a high stock of a specific size, then that means it is not moving, and it is best to avoid it but if it's on low level of the size, then it has the potential to be a good one, and I will then go ahead and buy the size with the minimum amount of stock.
---
Tips on Reading the Sitemap on Shopify
If you use Twitter very well then you will be familiar with early links, maybe you always see it, but you don't know how to get them. Well, it's quite simple to find an early link that is already embedded in a website. There's hardly a functioning website without an early link. The hard part is how to locate links that are not online, and you will need more than research to know how to do it.
However, there is no need because I will show you how you can easily get links on any site that has them embedded. There is a point that I need to mention here, if you see a site with no early link and you know they will be releasing soon, they know what they are doing. It's a method of making sure that the link is not open to the public until the item is officially out and by then, the link won't be useful to us anymore. You can try to guess the link, but that's a long road that is not worth taking.
There is a popular term called 'Scraping.' This term has a lot of meanings; if you download images from a site, it can be called scraping. If you copy the source code of a site, it can be termed as scraping. However, the ones that are important to us are Link scraping and product ID scraping. Link scraping is what I will be showing you here.
To explain better, we are going to use one of the popular sites, and that is https://yeezysupply.com.
This site is quite simple, with just enough features to make it perfect for what we are trying to do. However, before we start, there are a few things I need to point out. The first thing is that the Yeezy site does not load links early so there is no point in searching for any link because you can't find any.
The first inconvenient truth that you need to accept is that you will really need to get familiar with the source code. That's just the truth. This means that you will see quite a lot of XML and XML. For beginners, XML is Extensible Markup Language, which is a web mode that is applied for site template and data construction. It is a widely accepted standard format for applications which makes it easier to run a lot of sites together. This is very useful for us because it gives us consistency and stability when scraping for links from other websites.
After loading the page, the first thing you should do is check the main page of the site. Right now, the page is showing just 6 products. If you have been doing this for a while, you will know that when Yeezy drops a new item, the first thing you will see on the screen is a password page. Then after some seconds, the page will be lifted, and you will be able to buy the product.
Now back to our discussion, the next thing you need to do is locate the URL bar and add this link… '/robots.txt' you might be wondering what robots.txt is?
I'm sure you are familiar with search engines like Google, Bing, and Yahoo, right? These search engines are known as link aggregators and what they do is to look for links everywhere on the internet. The simpler and faster this procedure is for them, the more likely a site getting a place on the search results. The more chances of a company getting featured on the search results, the more money the company gets.
So, knowing this, what the companies devised is a common structure that makes it easy for these search engine bots looking for links to easily find them. That brings us to Robots.txt, which is just a basic file that is loaded on these sites to command these bots. It shows them what is important and what is not. Where to look and where not to look, it's basically a guide for automated scripts.
Now, this guide can be quite useful for us because it makes it easier for us to locate the main XML which will give us all the loaded product URLs that we need. Also, let me chip in this, a lot of bots embed their keyword search features in the sitemap. What they do is to always check the sitemap for a particular keyword; this will give them direct access to the product link as soon as it is released. So you should keep this in mind if you are thinking about creating your own keyword search finder!
The next thing now is to include the '/robots.txt' on the Yeezy site link and let's see where it takes us. If you study it carefully, you will be able to see the navigation keys to the YS site. If you look at it very well, you will see the "Disallow" icon on your screen. This means that the site owners are not willing to allow links in these directories to come up when bots are searching for links to put on their search results.
You should also see something else on your screen, which is very important to us, and that is "sitemap.xml." Also, you should be able to see the main XML that provides us with the site layout. The site layout is definitely easy to understand. You do not need the Index placed at the top of the screen. What is important to us is the sitemap tags; they are the links that we need. If you look closely at the URLs, you should be able to see something like sitemap_products, collections and blogs, pages. You do not need to worry about the pages, that's not what we are looking for. What you need to look for are the products. The next step is to copy the first link and then paste it into your URL box. Something like this: https://yeezysupply.com/sitemap_products_1.xm
Once you've done that, another XML file will be visible with the links that we need. This will reveal another XML file with the links we are looking for. By now, you should be able to see the most important things that we need, and it is now easier to read than before. With this, you have been granted access to all the product links that I've been loaded on the YS site.
Do not forget this will only work if the site has links that are loaded already or that are loaded and hidden. If you want to search for links that are not loaded, you will do a lot of work, and you will also need the PID of the product that you are looking for its link.
---
EndNote
I will advise that as soon as you have the sitemap.xml of the websites that you want to work on, you can create your own scraper to go through all the links that are embedded in the XML file and notify you whenever a link is loaded. If you are quite familiar with Python and you know your way around it, it can be quite effective in coming up with a range and then using the range to check through your image URL, which should make it easier.