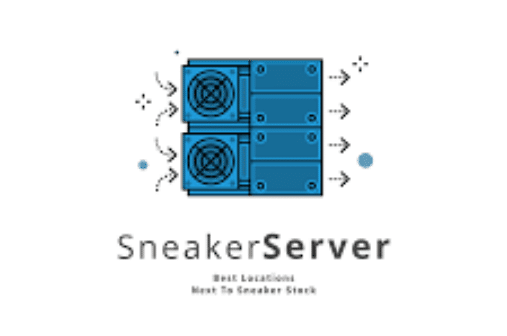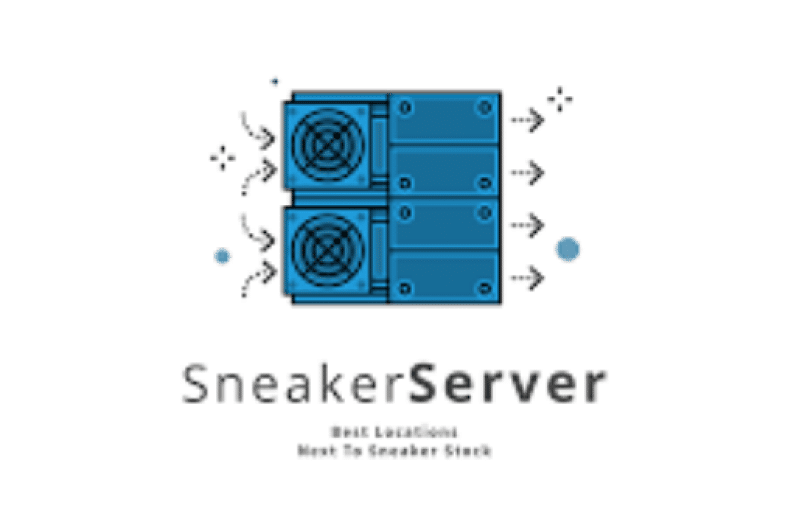 A server can be best described as a computer; it's actually a computer that makes it possible for you to connect remotely and gives the platform needed to use your bot. You might want to know which one is better between a dedicated server and a virtual private server. Basically, in a similar way to a proxy, it's better to go for a dedicated server if it's available. A dedicated server is always better and faster than a shared one.
To explain further, the work of a server is to provide you with high-speed internet access with a low-level ping. For starters, ping is simply the time taken before your device can successfully send a request to a server and receive a reply. If the time taken is short and the speed of the internet is reasonably fast, it will have a direct effect on the time taken to complete checkout. This makes it possible to make purchases on the exact day that the item was released.
We want an internet speed that is as fast as possible, so a dedicated server will always be the smart choice. However, it does not imply that you cannot use a shared server, especially if you find yourself in an urgent situation. You can get a good server for as low as $2-3 an hour, but you need to ensure that you maximize the time; you need to make sure you are getting the real value for your money.
It's always more reasonable and economical to pay hourly when you are subscribing for your server but make sure that once you disconnect as soon as you are done so as not to incur unnecessary extra charges. The only drawback of subscribing to the hourly plan is that you will always need to go through the setup and configure everything again. It's basically impossible to save the products that you've downloaded after a session. You will need to go over everything again.
It's also important to point out that most bots can't be activated without a serial key. So you should ensure that deactivate your bot before disconnecting from the server to prevent being locked out of your bot. This is quite important because if you are locked out, only the programmer can help you to reset your bot. So always make sure that you disconnect your bot first after a session to prevent this issue.
You can also go for a monthly plan if you are not interested in the hourly plan. There are a lot of servers with a reasonable monthly plan. The advantage of paying for the monthly plan is that you will not need to configure everything again anytime you wish to go online, unlike the hourly plan. If you are going to go for a server, there are others that you need to take into serious consideration. There are basic requirements for your bots to run correctly.
The first major you to ensure is that you have the latest .Net Framework; this is because most of the popular bots will require the latest scripts before they can work perfectly. In addition, there are other two requirements that you need to look out for, considering the fact that you are running your device on a server, the security of your system should be of utmost importance, at first you might meet some restrictions.
There are sites that the server will not open up for you automatically; you will need to give the server permission every time you want to visit these sites. However, there is a way to make things simpler, all you need to do is to launch the Server Manager app, then navigate to Local server, search for IE Enhanced Security, click on Configuration Setting and select 'Off.'
The next thing that you need to know is that there are websites that have blocked the access of service providers that you might be using. For example, websites like Nike or Adidas will not come up directly via the web browser of your server, and this is where proxies come in handy.
---
What are the Recommended Specifications of Server Storage?
This is quite simple, and you do not need a lot of disk space to save your bots. Most of the popular bots are not more than 100MB. Also, the storage space of your system does not really affect the performance of your bot. I will recommend that you look for storage space of 60GB from your service provider and that should do the work.
However, what is essential is the type of storage that you go for, there are two basic types of storage that you can right now, the first is Mechanical Hard Drives knows as HDD and the second one is Solid State Hard Drives known as SSD. The difference is in the speed, and the faster one is the one you should look out for.
Nobody wants a server with no SSD storage; in fact, if your server provider does not have storage on its server, then you should not consider the provider. The only drawback with the SSD storage is that it can be quite expensive. If you will like to know more about the detailed differences between the HDD and the SSD, you can check out this link SSD vs. HDD.
With the SSD servers, you can be sure of getting an enhanced speed level with all your activities that are connected to the computer disk storage. In simpler terms, it means that you will notice and experience a significant level of speed with everything that you do, including installing apps, launching programs, and pulling data from your drive. This can be quite effective in getting the best of out of your bots because it makes your activities to become faster to achieve.
---
How Important is the Server RAM to Copping Sneakers Online?
I will only talk about the basics that you need to know about your RAM as it relates to your server- what is vital is to know how it works and the type that you need to purchase. For example, you will be running bots, a web browser, and some other apps on your computer at the same time; all these apps will definitely consume a lot of your RAM, which means that the bigger your server RAM size, the quicker you will be able to use these apps. The smaller the RAM size, the slower it will be for these apps to carry out their functions.
However, you do not need to worry about your RAM because your servers are not going to handle how the apps are functioning. I will highly recommend that the least you can go for is a 4GB RAM while the highest that is reasonable and economical should be around 8GB. Anything higher than that will just be a waste of your money except if you are using a bot like yCopp that loves using a lot of RAM.
---
How Important is the Location of Server and Network Speed When Copping Sneakers Online?
These two factors are very important to what you are trying to achieve, and it directly affects how quickly you are going to obtain 10 pairs of shoes. In fact, it determines whether it will be possible to get more than a pair. To achieve your target, you will need to put your download and upload speed into serious consideration and also your ping time.
The download speed can be described as how fast you can download data; it determines how fast you can fully load a website while the upload speed is all about how quick you can send data from your computer to another one. Although your upload is quite important but the most important ones are your download speed and ping. It determines the success of your browsing session.
Ping is all about how many minutes it takes for your computer to react to a function. What you should always try is to have lower ping, if your ping time is below 10ms, that's great, and if you can get anything below 100ms, you are still doing fine. Anything that is more than that will be discouraging although some circumstances are suitable for a higher ping and I'll get into that. Location is quite important when it comes to higher ping time.
Let's assume you are located in California and you are communicating with another computer user that is located in New York, and it will diffidently take more time than a computer in San Diego communicating with another one in San Francisco. It's always reasonable to choose a server provider that is closer to the server you are communicating with, or that is not far from the location of your proxy server, although it might look insignificant, but it can be the difference between getting out 10 pairs or less.
---
Importance of Server Bandwidth
You might want to know what I mean by server bandwidth. Simply, Bandwidth is the amount of information that is being passed from one computer to another. Most service providers use this as part of the factors that they consider before they put a price on their server plans. It's a bit complicated to calculate and to know the exact bandwidth that will be sufficient for you over some time.
For example, I subscribed to the BetterNikeBot for 7 days to work on the Supreme items, and I was able to use up to 15GB of Bandwidth on quite a number of proxies with up to 60 tasks. Using that to calculate, it means that you will need up to 40GB to work on 10 tasks per month. This means that you should do with 100GB of bandwidth per month depending on how you use your bot.
There is nothing you will gain from paying for more than what you will need to achieve your target. It's easy to pay for more than what is necessary if you do not know how much is required. As long as you do not pay more than what is necessary for a good server, you can be sure of making a lot of profit.
Let's assume you are using just a bot for a release, what will be appropriate for you is to go with Windows Server 2012. You will be fine with 4 cores for your online activities depending on the performance of your bot. You do not need to stress yourself about your RAM or storage capacity since you won't be installing a lot of apps. However, ensure that you go for an SSD just like I mentioned earlier. You can't negotiate with your network speed, and you need it to be high as possible to get the ultimate result.
Also, make ensure you enough bandwidth to work with so that you do not pay again for more than what you will eventually need. If you are carrying out tasks that are not up to 100, you should consider the specifications below, and it will ensure that you do not overpay.
For your Operating System; you should go for Windows Server 2012
For your Core; at least 4 cores with 2GHz or higher
Your RAM should be 4GB or higher
Your Storage should be at least 50GB or higher
Your Network speed should be 1k download and 1k upload with anything less than 10ms ping
Your bandwidth should be nothing less than 100GB
---
Best Server Providers and their Methods of Connection
With a lot of years in the reselling business, I can only recommend two server providers. The first one is Amazon AWS and Vultr. Although, there are other excellent ones, but the truth is you will always come back to these services. The main reason is that they are the ones with the best prices and features. What makes them more compelling is that they are both automated, so you do not need to configure them manually. Also, you can choose to pay for the hourly plan or for the monthly plan.
I'm a fan of AWS because of the number of features that they offer, although it can be a bit complex, but you will get your way around it with time. However, if you find it hard to use, then you can go for Vultr. The main reason why I love using Vultr is because of its simplicity; I will highly recommend it for beginners.
However, I mentioned earlier about making sure that you disconnect your server if you are on the hourly plan to avoid unnecessary extra charges. If you are using AWS, you don't have to worry about it. You can be connected and still keep your data and all your details secure with just a click. That's actually what makes it very cool to use. All you need to do is click on the 'pause' icon, and your server will stop billing. This basically means that you do not need to go over the setting up stress again when you are ready to work.
For your hourly plan, you can use either Amazon AWS, Vultr, Microsoft Azure, or Google Cloud. For your monthly plan, I will recommend Amazon AWS, Vultr, Hype Servers, or Blazing SEO.
---
Tips on Using a Vultr Server to Copp Sneakers Online
If you will like to connect to a Vultr or any other server, the method of connecting is quite the same. You will be provided with three vital boxes; you will have the IP, Username, and Password. Let's assume you are using Vultr, the username that you see will be 'Administrator,' and then you see the password. You will have to click on the icon that appears like an eye to making the password visible.
Once you have launched your server and it is ready to connect, you will be able to see all the details. Double-tap on your server icon and you will see all the relevant data. Then the next step is to look for a program that will serve as the remote desktop for the functions of your server. To locate this program, all you need to do is type 'RDP' on your Windows desktop and if you are in Mac, navigate to your App Store and search for Microsoft Remote Desktop, download and run it. Once you've done that, you just need to provide the relevant details into the respective fields.
---
Tips on Connecting to Amazon Web Services (AWS)
Actually, it is quite simple to set up and connect successfully to the Amazon Web Services, and I will explain everything that you need to know about it. By following the tips below, you will learn everything that you need that is relevant in managing and connecting to the AWS.
To start with, if you are a student, I will recommend that you check out this link AWS Educate, after joining the program, you be given credit just for being a student of a school. Unfortunately, if you are not a student, there won't be any credit for you. I won't bother myself about how to register and the minor things because I'm entirely sure you will be able to handle that. However, there is a point that I need to mention; you will need to be verified before you can use the program. This means that they will check out the authenticity of your information before you can be allowed to use the service. Sending them your driver's license will be enough to get you verified. All they want to know is that you are not a bot account.
As soon as you are done with that, then you can move to the primary task, which is to create your server. You might not find the dashboard appealing, and that's the truth, it's quite complicated, and sometimes I get confused too, I had to bookmark my important links to make it easier for me, and I will advise you do the same.
The next thing is to select a location to start, and I chose US East N. Virginia. You can pick any location that you want; it doesn't really count because you will be using proxies to cover your server and AWS IP subnets can't really detect.
Then you can navigate to the EC2 Dashboard this is where you have access to everything that is important to what you are trying to do, I will advise that you add this to your bookmarks. Then you can search for the 'Launch Instance' icon and click on it. Once you've done that, you will see a lot of OS that can work with the server.
Options like Windows Server 2016 or Windows Server 2012 and you can pick anyone; I prefer using the latter. The next page is going to get you confused, I know, but you don't need to get discouraged, but it's actually awesome. All you need to do is to sort by column, and you will see everything that you need.
Personally, I prefer selecting the 'Compute Optimized' option to sort out the list of servers. This is because I'm willing to perform up to 100 tasks and employ two bots on the server, which means that I will need to pick a c4.2xlarge sever. If you will like to know more about the price details of each server before selecting, you can just click on this link EC2 Instances. for my preferred server; I will pay up to $.77 per 1 hour. I see this as a suitable plan for the first 3 days of releasing a Yeezy.
You can search for the 'Review and Launch' option, and a review window will come up that gives you another chance to see your options before clicking on the 'Launch' option. The next step is to create a new key pair. You will need this key pair to secure the password to your server.
You can create any name for the key pair. Then, you can save the key pair to your computer and then tap on 'Launch Instances.' Once you've done that, you are almost done, you just need to wait for some minutes for the configuration to be completed and then you will see the 'running' status on your dashboard with a green dot. Then you will see a 'connect' option and then you can click on the option named 'Download Remote Desktop File,' after you have done that, then select the 'Get Password' option and locate the key pair that you saved earlier.
After you have selected the right file for the key pair, it should appear in the text box on the screen. Then you need to click on 'Decrypt Password,' and you will be provided with the correct password that you can use to connect to your server.
The next step is to copy the password and then double-tap on the 'Remote Desktop File' that you downloaded earlier, click on the 'Don't ask me again' option and then select 'Connect.' The next step is to paste the password that you retrieved from Amazon into the text box, mark the 'Remember Me' option, and then click on 'Ok.' That's all; you will see the RDP program opening your window with your new server.
Do not forget that you can actually pause your AWS plan when you are not using it to avoid unnecessary extra charges if you will like to do this; all you need to do is locate the server instance on your dashboard and click on stop. That's all you have to do to stop the billing until next time. AWS has a lot of amazing features, and if you will like to check out for more, you can visit their resource center.