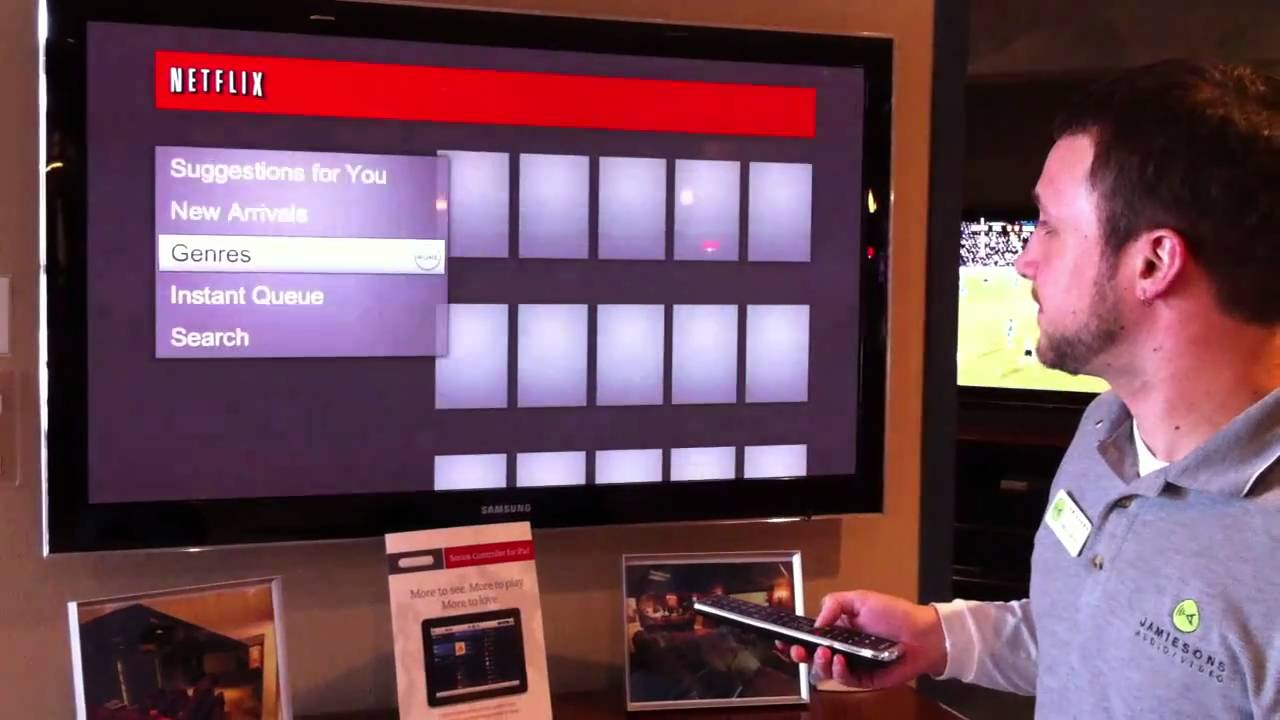 Television has played a very important role in changing our society. From retro box-shaped televisions to high-definition display televisions, from Octagon (the first television) to smart television, the journey has been interesting and amazing. A television today produces sharp and clear vision, which is better than reality itself.
With such high-definition results, breathtaking movies and television shows, how can you just be limited to few good television series and programs? You have got your Samsung Smart TV, you have got good internet connection and subscription, you have an advanced home theater system and you have a comfortable seating arrangement. What else do you want? You simply want Netflix. If you are not living in the US, you need to figure out the way to watch Netflix. So let me help you find your way to the Netflix kingdom.
---
Registering
The first milestone on our way is registration. You will not be able to access Netflix without registering on Netflix. In some countries, Netflix works with a reduced or limited amount of services and in remaining countries, Netflix doesn't work at all. Netflix only works full-fledged in the US. In order to register your account in Netflix, you need a VPN. What does this VPN do? VPN will represent you as a US user. Being a US user, you will get full access to all Netflix services.
Technically, you will be connecting to Netflix via anonymous US VPN Server. VPN services are easily available online.
You need to search VPN services in Google. You will get a list of VPN service providers, please select the one which is suitable to you.
Once you decide and access VPN service provider, select any server based in the US and connect to it.
Once you are connected, visit Netflix and sign up.
While registering, enter credentials which belong to the US, for example, enter post code like 90280.
Once you complete signing up procedure, your account as a Netflix user from the US is created.
Your actually IP address is hidden, so Netflix will not be able to detect your IP address, Netflix will detect an IP address from US, this is known as the proxy. This is the procedure which occurs backstage, so you don't need to worry about it.
---
Smart TV's are Smart Enough, So You Need to Fool Them
Your Smart TV also needs to be fooled. TV needs to think that it is located in the US. So how do you do that? TV's can't connect directly to VPN. So now we have three different options to deal with this situation (Don't worry, all 3 options are perfectly working).
Options
Option 1: Sharing VPN Connection via Router.
Option 2: Sharing VPN Connection in Windows.
Option 3: Sharing VPN Connection in OS X.
As discussed, all three options are working perfectly well, but option 1 is a bit more demanding. Your router must be good, which supports VPN or you have to put some custom firmware inside your router. Well, I already told you, option 1 is a bit demanding! Make sure that your router is compatible with Tomato firmware or DD-WRT. I personally recommend HideMyAss VPN for watching Netflix on Samsung Smart TV.
Option 2 and Option 3 are easy enough to configure.
In Option 2
you just need to go to your task bar and click on connection icon. You will see VPN connection.
Right click on your VPN connection.
Now select properties and select sharing tab.
Check the checkbox, which says Allow other network users to connect through this computer's Internet.
Now select the network connection's name which you will be sharing and you are done!
In Option 3
you should know your IP address of the server you are connecting to, you also need to know your username and password.
Now open system preferences on your MAC to select network.
Now, "add new connection" and select VPN using PPTP.
Give some name to your connection and click on create.
Now fill up IP address and username/password details.
---
Conclusion
Now connect to that VPN connection. You now have to share this connection, which can be done by opening system preferences. Now look under sharing and enable internet sharing. You will surely be using Wi-Fi, so click on Wi-Fi options and set a good secure password. Now connect Smart TV and enjoy Netflix and please don't forget me while watching your favourite television shows!