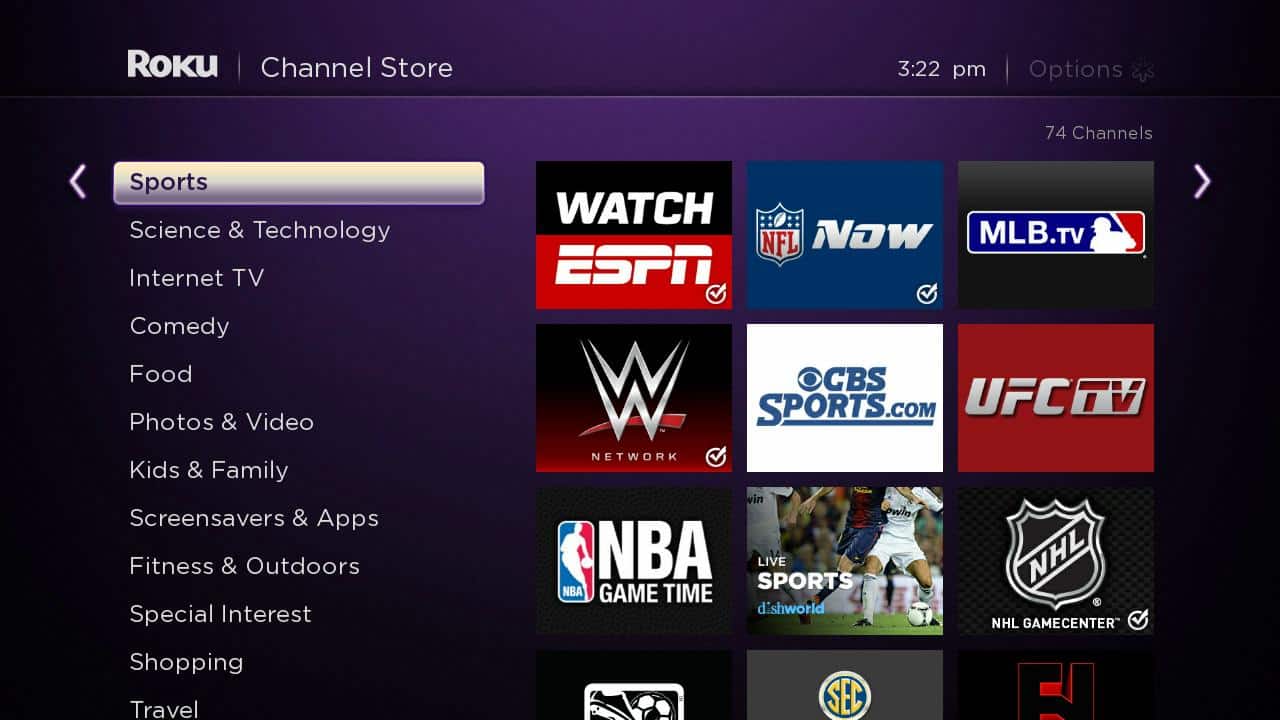 Roku has all the American channels that one can think of. All of the Rokus support the same American channels from Roku1-3 and even the Roku Streaming Stick. But the problem is that if you are outside of US and want to stream American channels on your Roku, then it's simply not a possible task. Besides you won't even be able to load the American Channels like Netflix, Hulu, MLB, HBO, and ABC.
In this guide, I will make an attempt to enable you to access American channels on your Roku while you are outside of US by simply bypassing the geographical restrictions.
Roku has almost all the American channels like Amazon instant, Plex, Hulu Plus, Vevo, Syfy, NFL etc.
---
The Basics for Accessing American channels
The first thing you need to understand here is that, if you wish to access American channels on your Roku then you need to pose yourself as an Amercian account holder and also the device has to have an American IP address. To do this you have to follow the below steps:
Resetting your Roku.
After the above step you have to sign up for a new account but before doing that you have to change your IP address to a US based IP address, that I have explained below.
Then setup your Roku network as I have explained in the below steps, so follow through.
Once done, login in with your new American account.
And, Enjoy!
---
The VPN Way to Access American Channels on Roku
Virtual Private Network in one method that will help you in accessing American channels on your Roku. VPN does the job by posting you as an American IP holder if you choose an American IP or otherwise based upon the VPN server of your choosing.
VPN encrypts your internet traffic thus increasing your online privacy as well.
Your traffic will appear to be coming from the server and country of your choosing, the US in this case.
VPN will help in bypassing all the geographical restrictions.
A VPN enabled router was needed in order to get Roku working with VPN.
The Little penalty in terms of speed, 10%.
The next you have to do is to choose a VPN service provider, and there are a lot many service providers to choose from, though I will recommend HideMyAss VPN as their services are best and affordable with a nice price tag as well.
---
DNS to Access American Channels on Roku
The other way to access American channels is using a SmartDNS proxy. SmartDNS proxy is the latest technology for bypassing the geographical restrictions, they do not re-route all the traffic and only bypass the relevant chunks of data.
There is no penalty in terms of speed of the internet but no encryption as well.
Multiple regions are supported thus enabling you to watch Netflix on Roku and BBC Iplayer on the Apple TV at the same instance.
Easy to the setup process, all you need is the DNS codes and then use the codes for setup on your router.
SmartDNS will not work if you are from a country where the Internet Service Providers applies DNS hijacking or Transparent Proxies. It will not work probably.
You can get a free 7-day trial at Unlocator if you wish to give a try to Smart DNS.
---
Conclusion
In this guide, I tried to explain how you can access American channels on Roku while being outside of US. So now you know how to get an American account for Roku and how to install American channels by using VPN or Smart DNS.