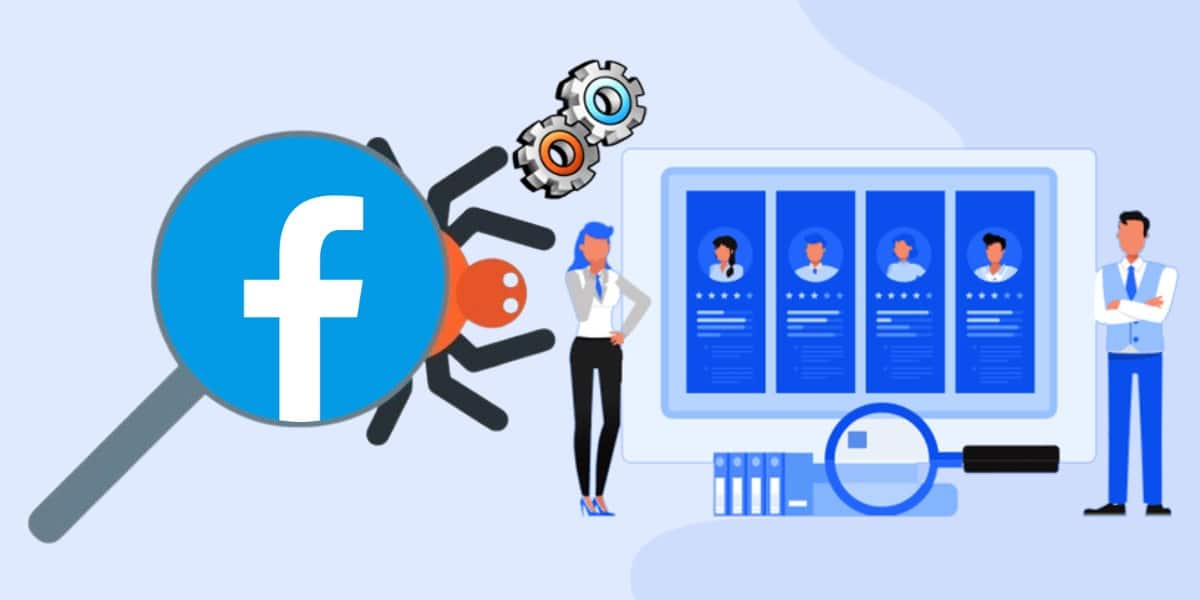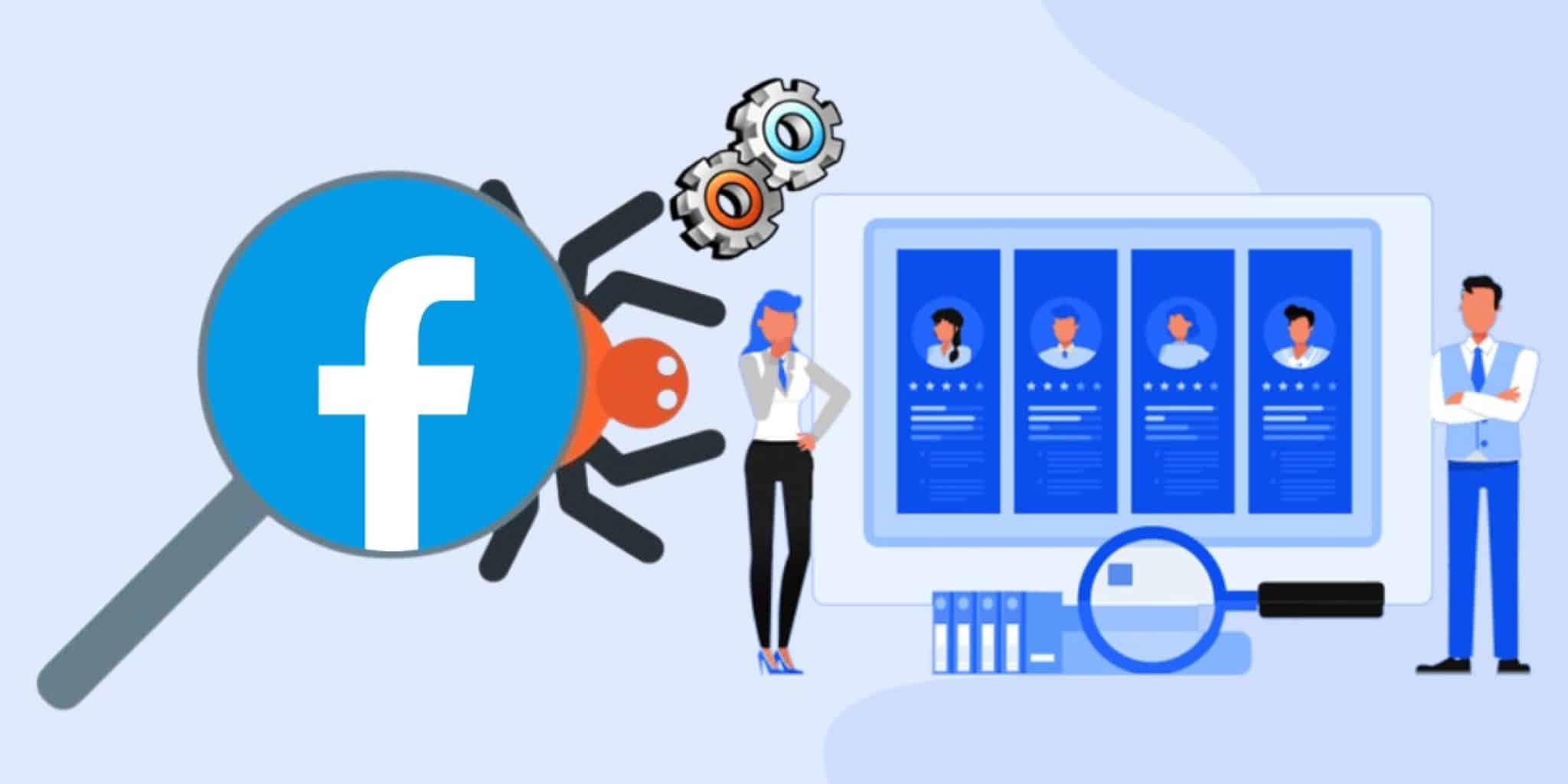 Facebook is a true giant of the internet age, with over 2.85 billion monthly active users as of the first quarter of 2023. And those users aren't just dropping in to check their messages.
Facebook users spend an average of 19.5 hours on the Facebook app each month. Those numbers attract a lot of brands and businesses who want to connect with their fans and customers. If you can generate excitement among your customers on Facebook, your content and brand will spread to reach their friends and before you know it, you might have a bunch of new fans.
In addition to personal profiles, there are also Facebook Pages. Over 200 million small businesses actively use Facebook Pages to promote and provide information about their services. Those pages offer basic info such as address, phone number, website, mission, and other social media channels.
But they also include photos, reviews, likes, events, and comments left by users about the business or brand. That's a lot of very useful data. Sure, a fan or customer is the target audience, but it's easy to imagine other uses.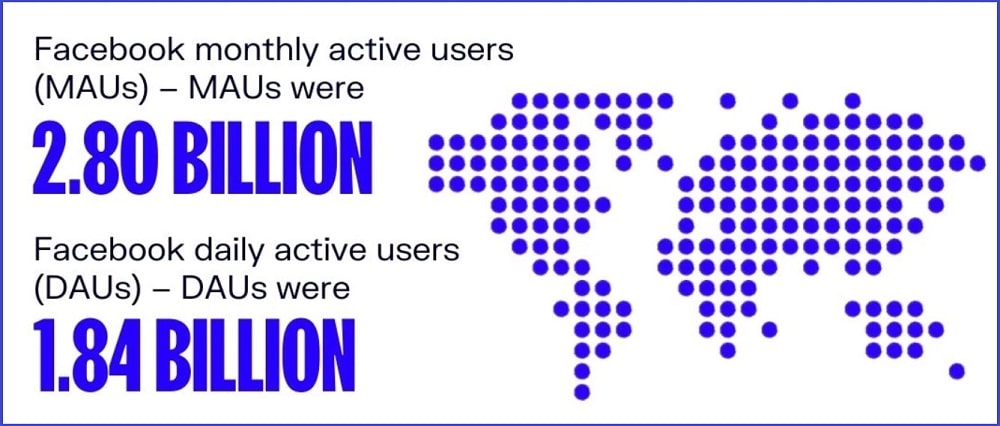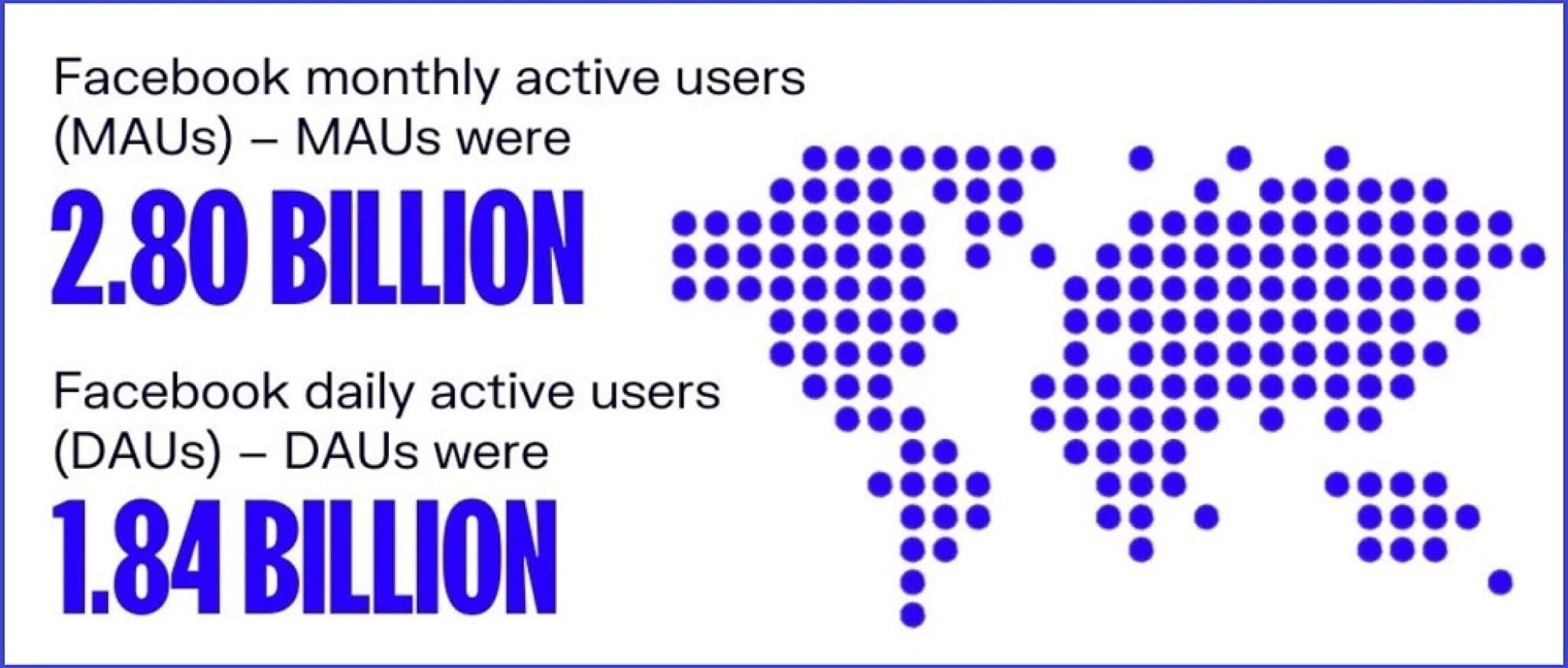 Competitors are probably first in line to want to find out about what other businesses are doing, and what their customers are saying about them. If you can spot an opportunity to dive in when your competition is on the ropes, you might grab some valuable market share.
Researchers and analysts can find out a lot about trends by tracking sentiment regarding popular brands and companies. Getting even advance warning of a few days can mean the difference between losing and making money if things are going sour or spiking in popularity.
Completely new products can be born from aggregating data that might be of interest to a niche audience. Create a dataset based on your industry, region, or city and analyze new possibilities and synergies to identify ways to add value. Users often want information tailored to their needs, so if you can work out what they need, get the data and present it in ways that will satisfy them, you might just have yourself a brand-new business model!
Track trends and changes in attitudes to see if there are new opportunities. Companies rise and fall all the time, but it isn't always easy to see whether there is real value in a market, especially if the marketing is convincing. If you see weak levels of consumer interaction, you might get a more accurate idea of what works and what doesn't.
Facebook provides an extensive and useful official API, but there are some pretty harsh rules and rate limits. If you try to extract too much data too fast, you'll get your API key blocked faster than you can say Mark Zuckerberg!
Luckily, there's a way to get as much data as you want from Facebook, as often as you need it and without restrictions. You just need to rely on the superpowers of web scraping.
---
What's Web Scraping?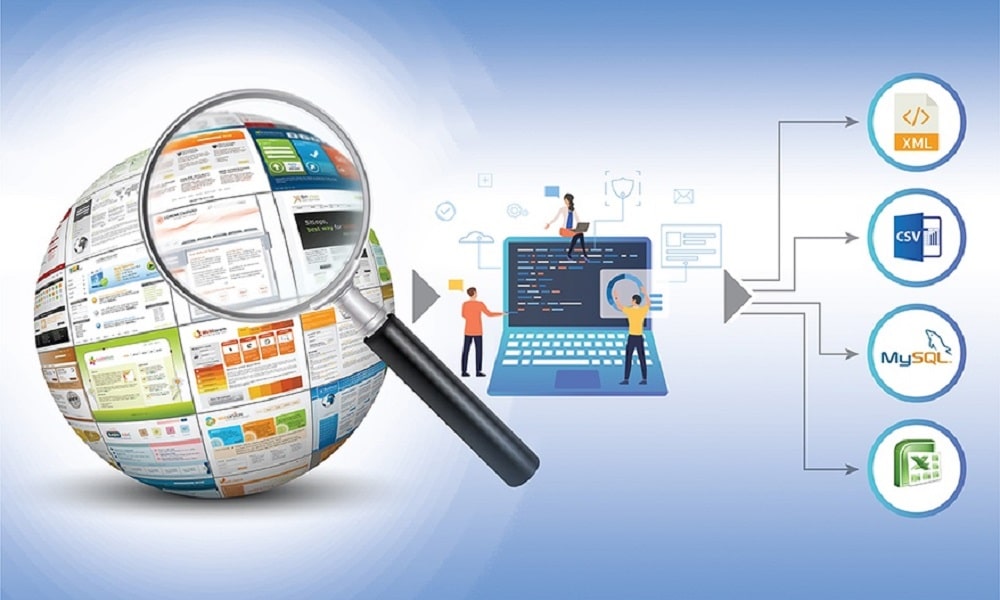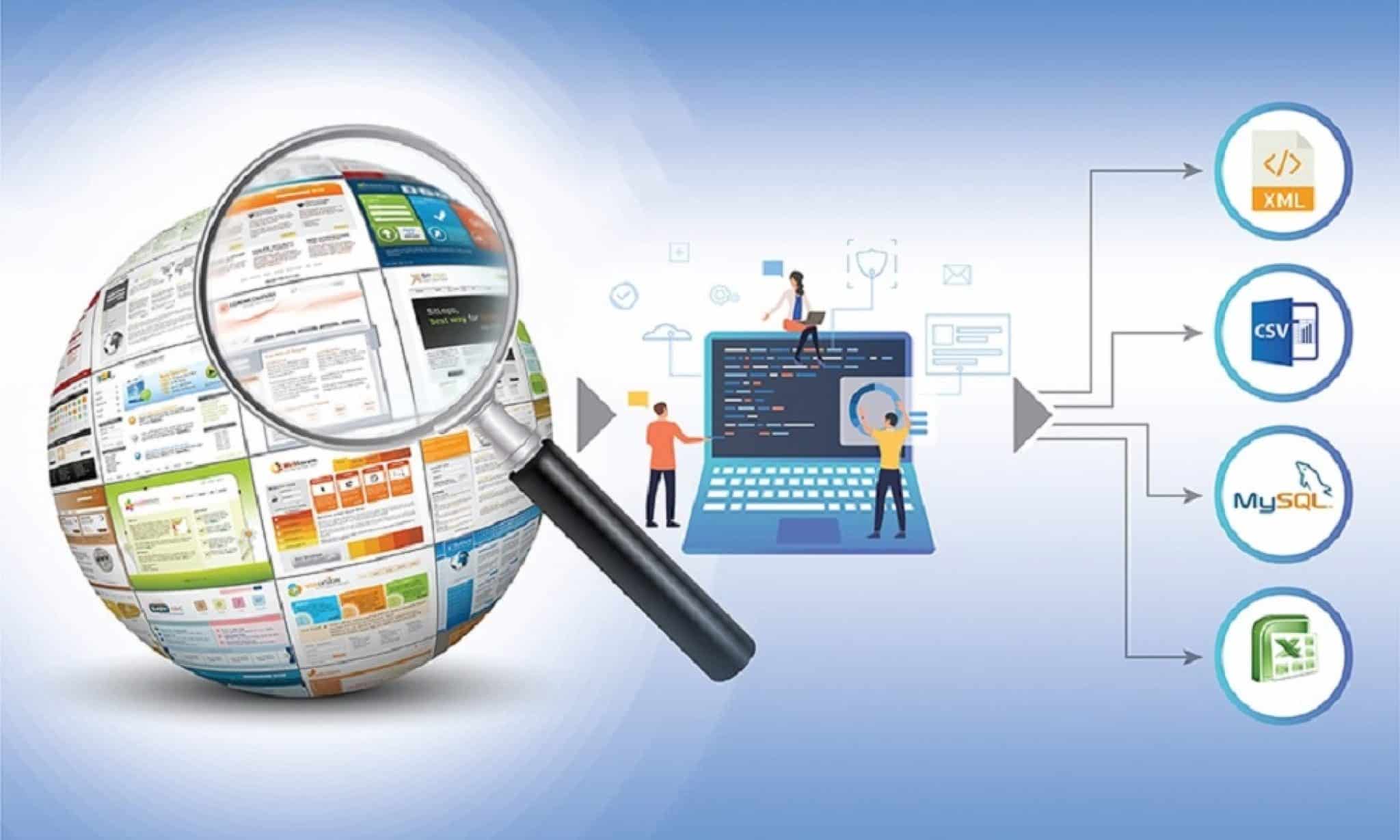 Web scraping, or data scraping, is the use of automated software robots to visit web pages and read the public information there. These bots then save the information. That's it. It's the same as manually visiting a website and copying the text, then saving it into a spreadsheet.
The difference is that bots don't make mistakes, don't get tired, and can visit thousands of pages every second! The data extracted can be saved into any format or database and used in whatever way you want.
With a tool like Apify's Facebook Pages Scraper, you can push the boundaries of extracting information from Facebook. That means that you can do a lot more with the data, because the rate of extraction isn't limited and you won't get blocked for being too greedy.
---
Related post about scraping,
---
You don't even need to have programming skills to use the tool, as it comes with clear instructions on how to use it to download data from specific Facebook pages or ranges of pages.
You can fine-tune your scraping to filter the results by minimum and maximum dates, set the maximum number of results you want to receive, and set your preferred language.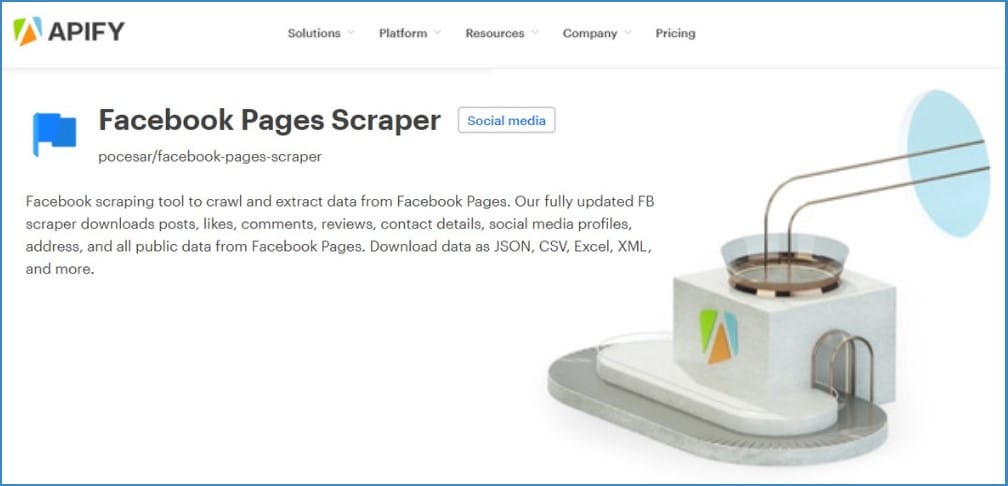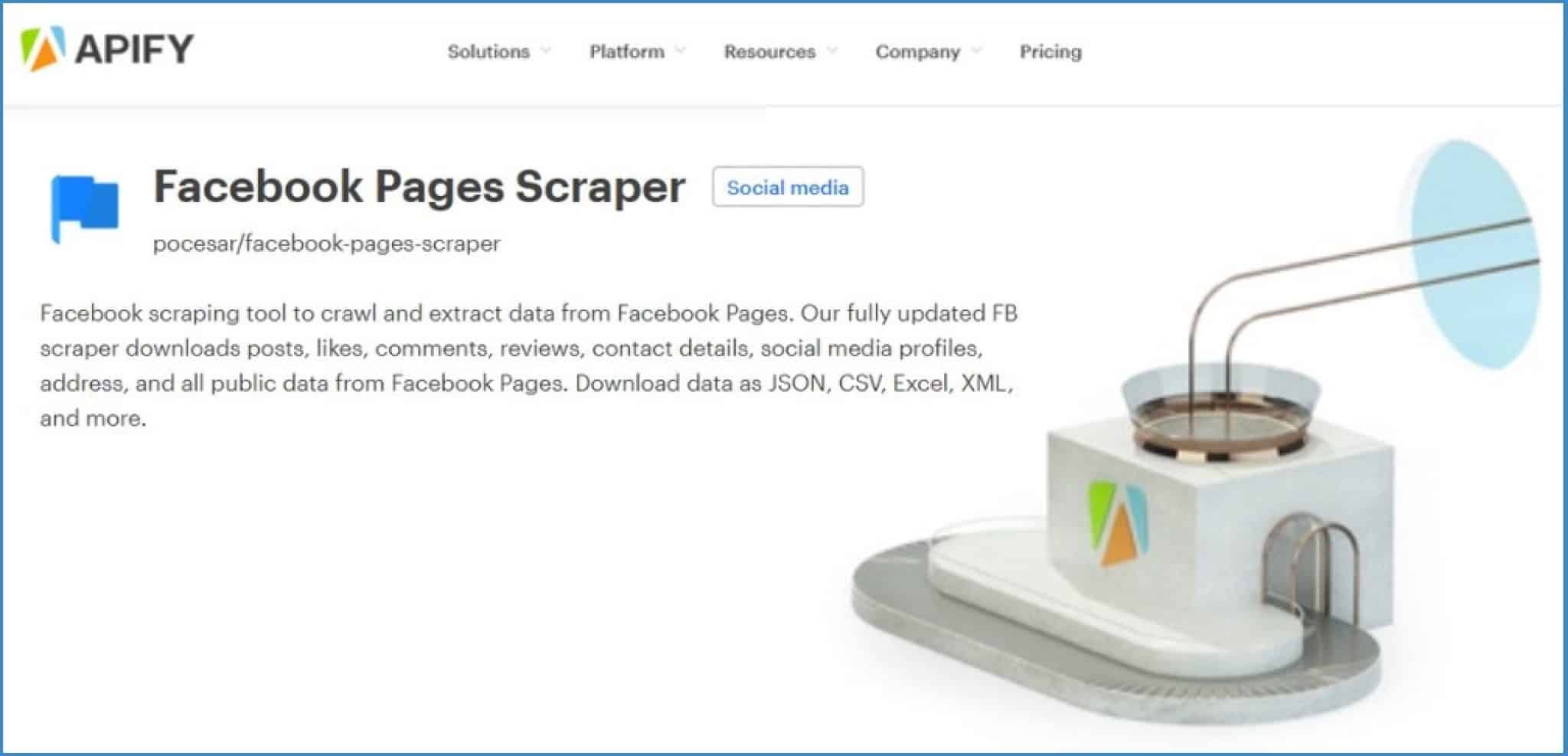 It is important to understand that Facebook will not take all this completely lying down. As of 2023, you will need to use a proxy server to avoid your bots from being prevented from reading even these public pages.
But the Apify web scraping and automation platform has you covered, with thousands of proxies specially customized for data scraping.
Even better, the free account comes with 30 days of free proxy usage to get you started. The ones you need are called residential proxies, so remember that when you start scraping.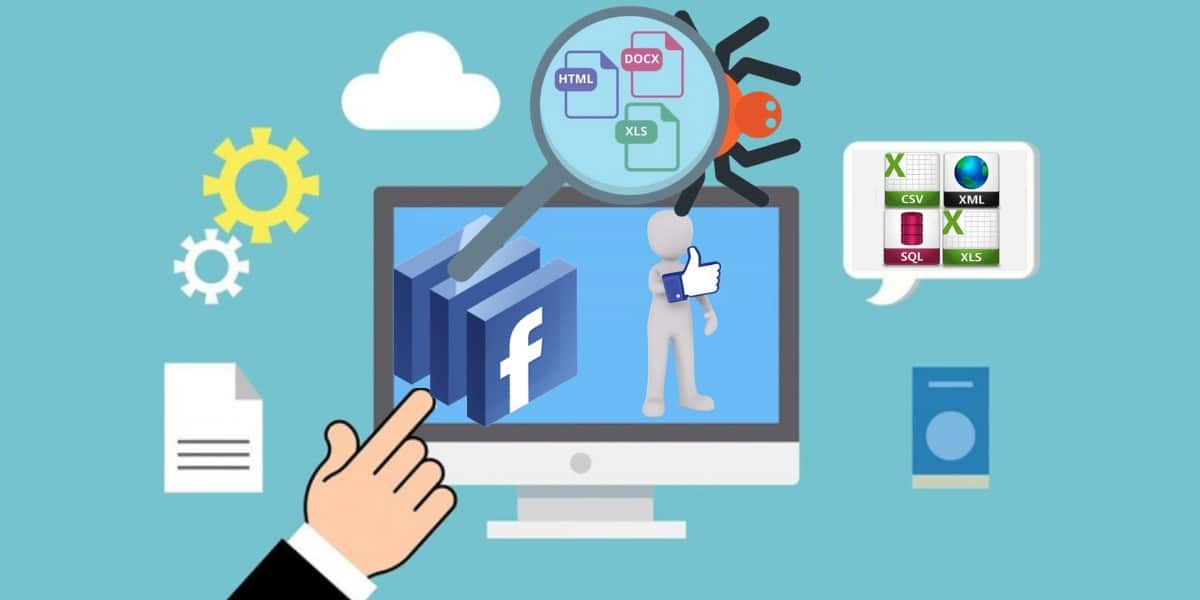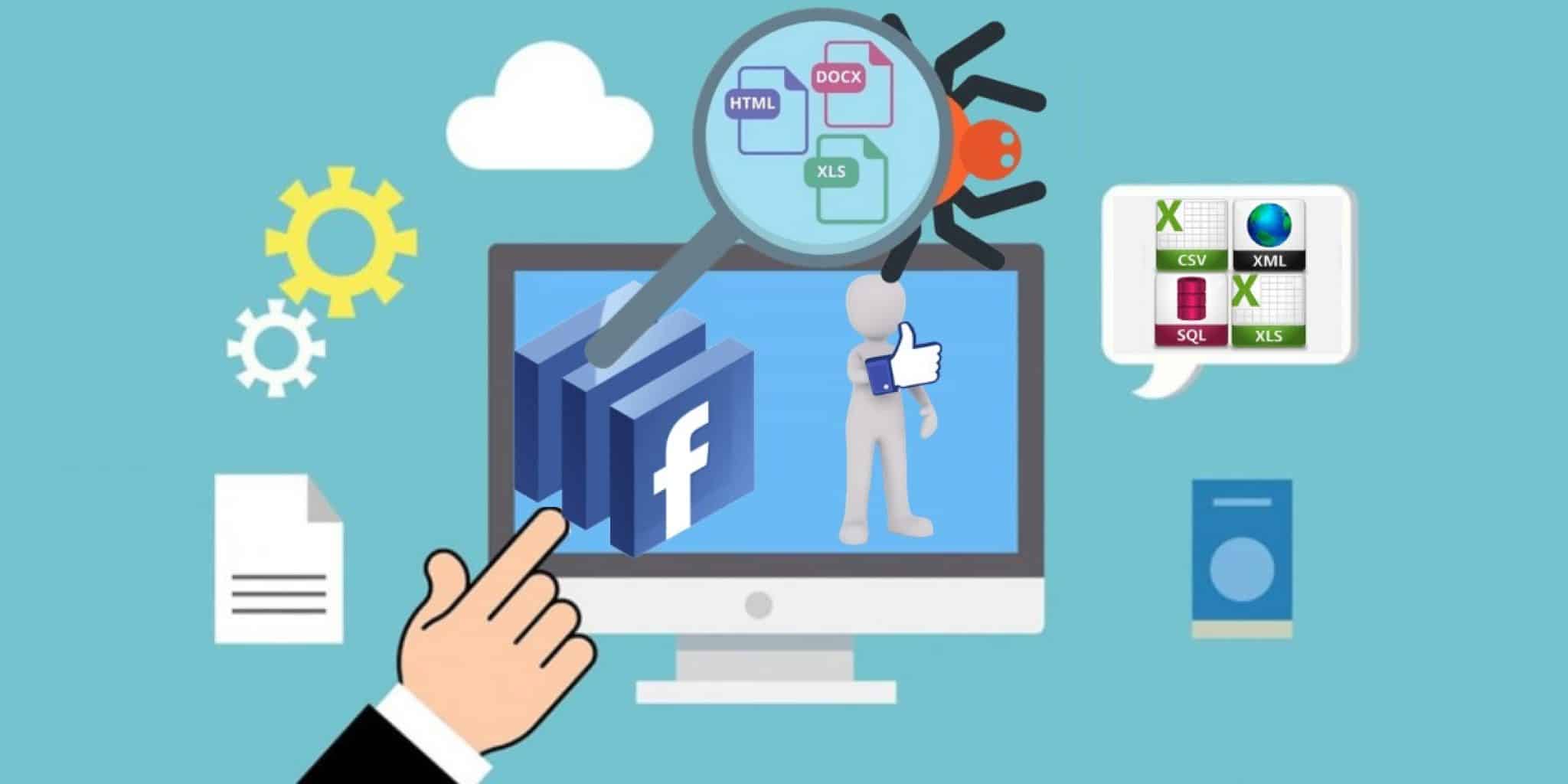 You won't need to register for a Facebook API key, you don't need to associate your personal account with the scraping, and there are no restrictions on what you can or cannot use the data for, although you should always respect the terms and conditions of any site that you scrape!
---
What Kind of Information Can You Scrape from Facebook?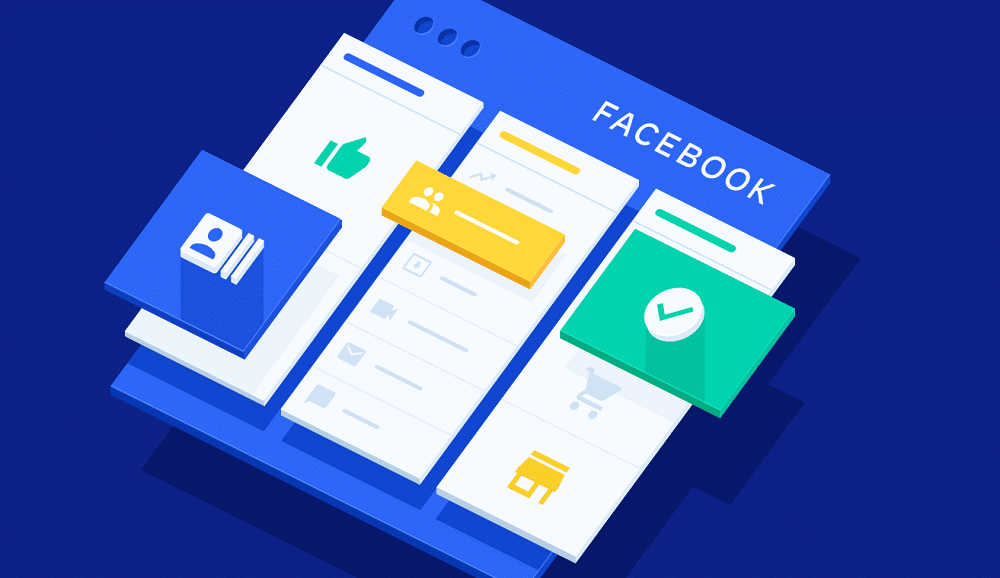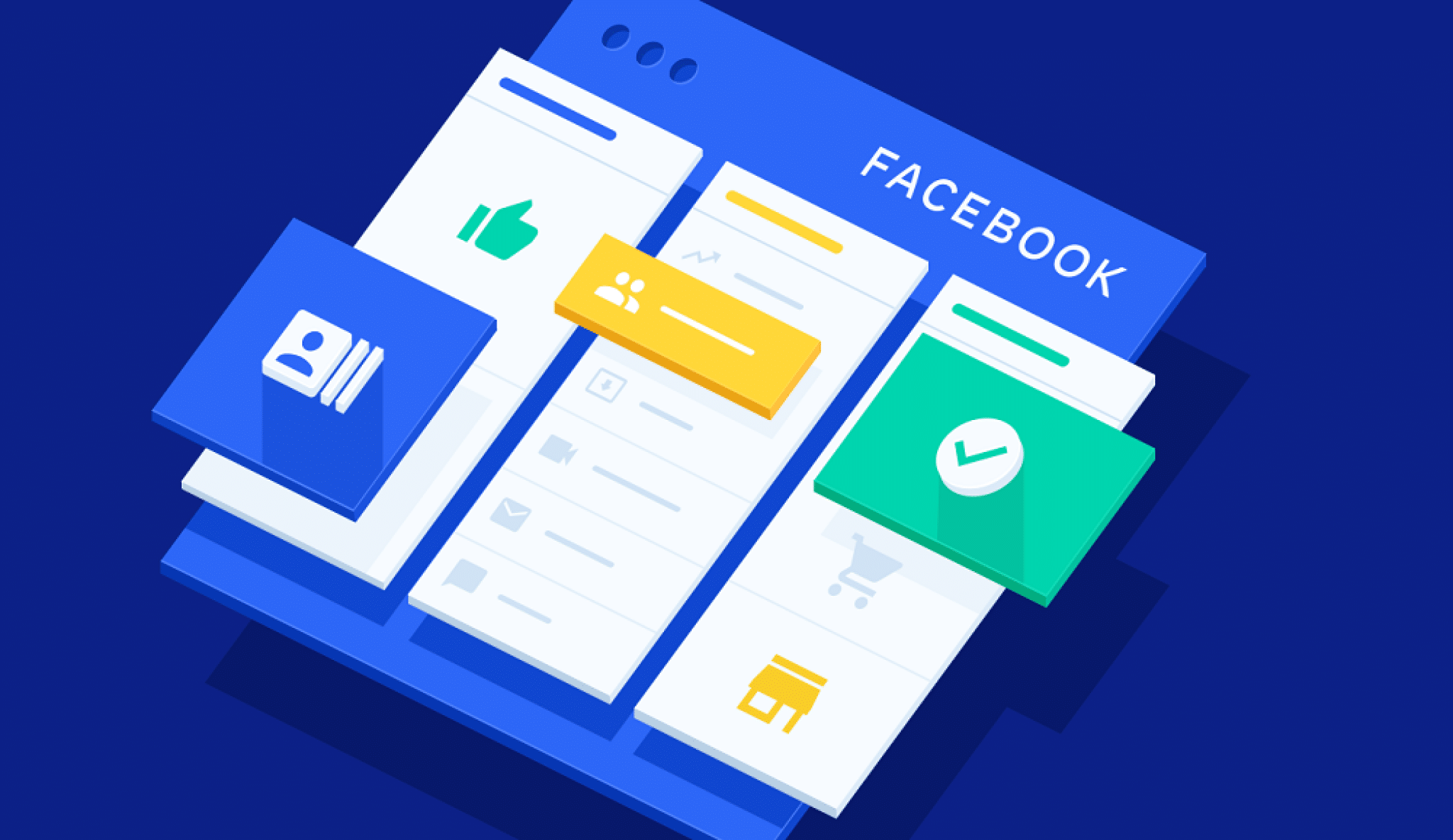 Any public information can be extracted in a structured format that's perfect for feeding directly into other applications on the fly, or saving to a database for later use. You can scrape:
Posts
Comments
Reviews
Likes
Address (including accurate latitude and longitude)
Instagram profile
Twitter profile
Website
Services
Messenger URL
Telephone number
Check-ins
Awards
Price range
Mission
And any other information on the page. Apify's Facebook Scraper even lets you fetch businesses from the Facebook business directory so that you can identify new targets based on your selected criteria.
So instead of scraping individual pages, you can just search for pages in bulk based on search criteria such as "sushi" and "Los Angeles" and then scrape all the results.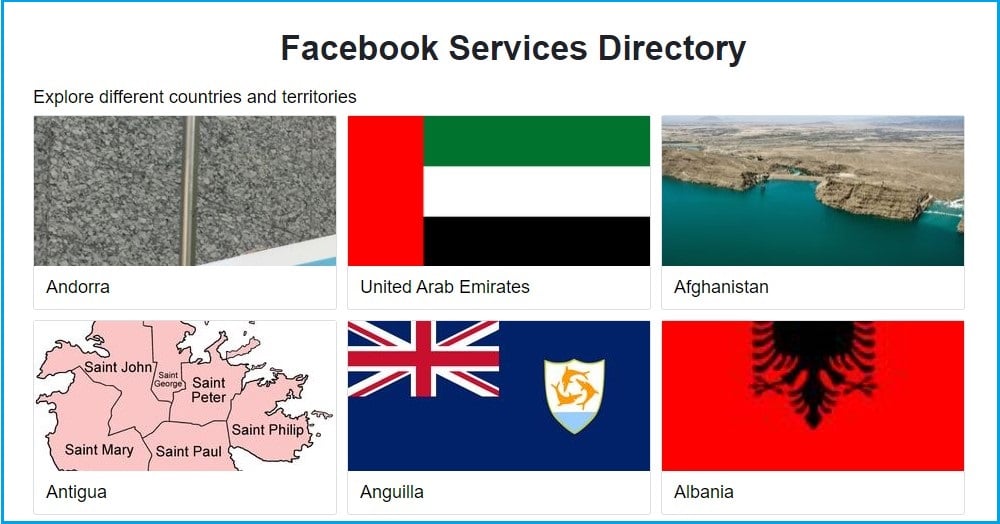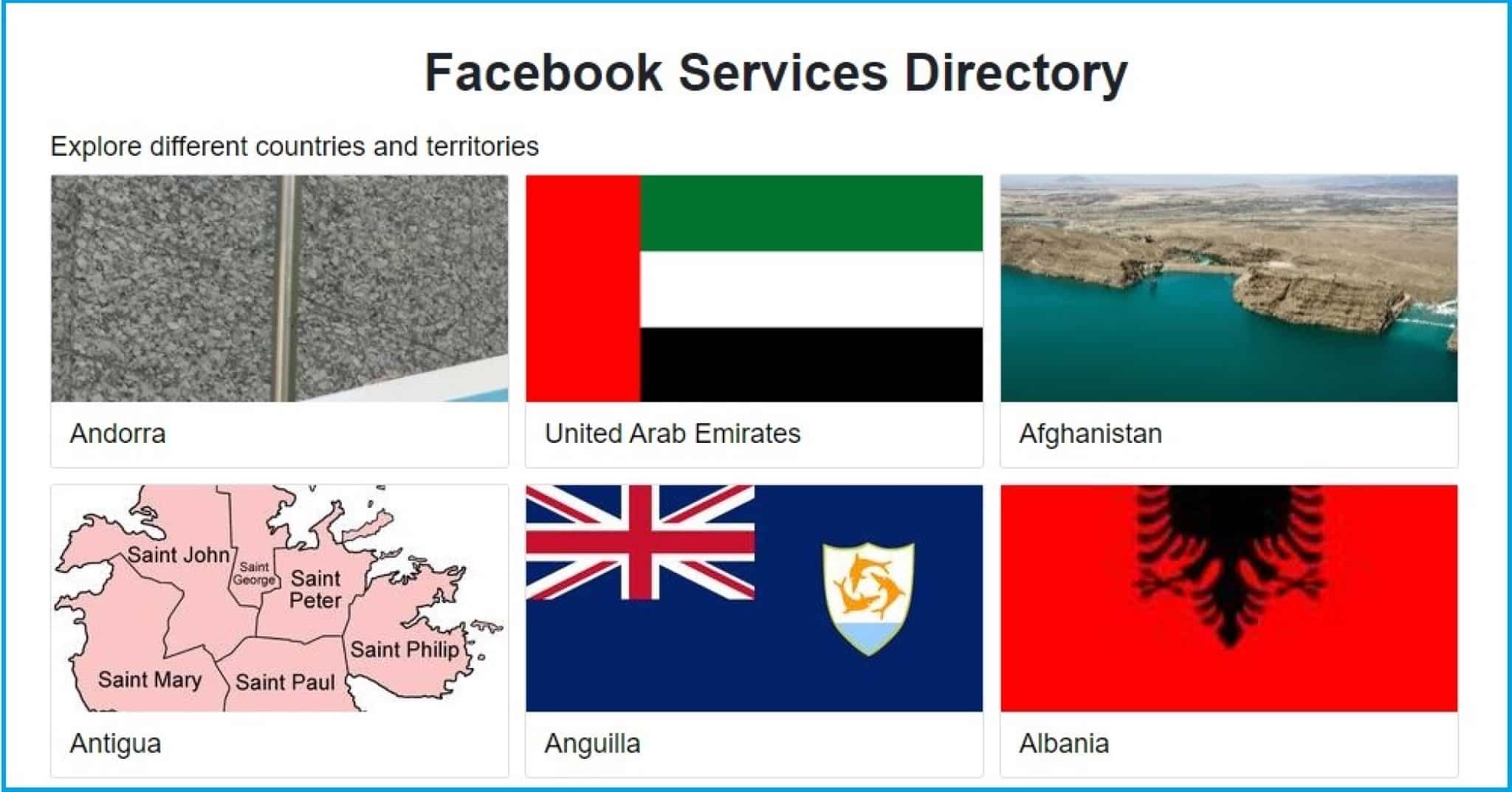 The scraped data can be downloaded in formats like JSON, CSV, Excel, XML, and HTML. Do what you want with it once you have it. Your imagination is the only limit when you rely on web scraping to extract data from Facebook!