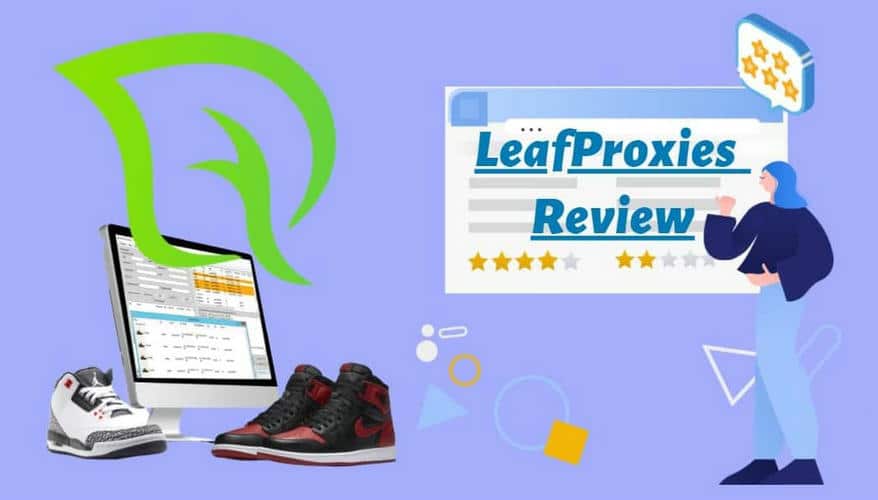 Are you looking for a great proxy provider for copping sneakers? Well, LeafProxies is among the best sneaker proxy providers and will help sort all your proxy needs.
The proxy industry is filled with many great proxy providers, but one of the most outstanding ones is the LeafProxy. It is among the best proxy servers that cater to sneaker copping. Like many other providers, they claim to offer top-tier services for their users. But why should you trust their word? This article takes you through ten ins and outs of this proxy and gives you the truth of the matter.
---
Overview
By taking a simple glance at the Leaf Proxy website, you will notice that they are not much into marketing their proxies. They only have little info about their proxies. The website has been filled with copies to showcase the proxies, and that's all.
Because of this, many users find it hard to get relevant information about the proxy. Therefore, unless you contact their customer support via Discord, you only be left to deal with the scanty information available on their website.
User RatingUser Reviews
LeafProxies Review
0 out of 5 stars (based on 0 reviews)
User Reviews
They are total Scam I paid 2 times but all those proxies were dead before I received it via email..
I request a refund but not a single reply till now. ..
Guys don't waist your time on www.proxy6.net
Useless 👎
I Purchased a proxy and after purchase I receive the proxy but when I checked using proxy checker it's dead. . . I already paid another 2 proxy but still same problem. . .
This is a scam site.
When I asked for refund they terminate all the proxy and put the money in my account on their website, so they expect me to pay again. . . .
TTotal Scammmmm
---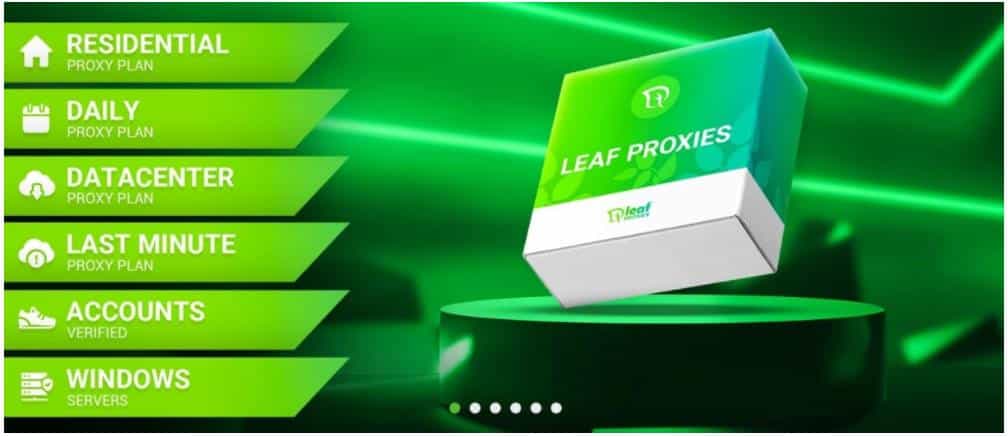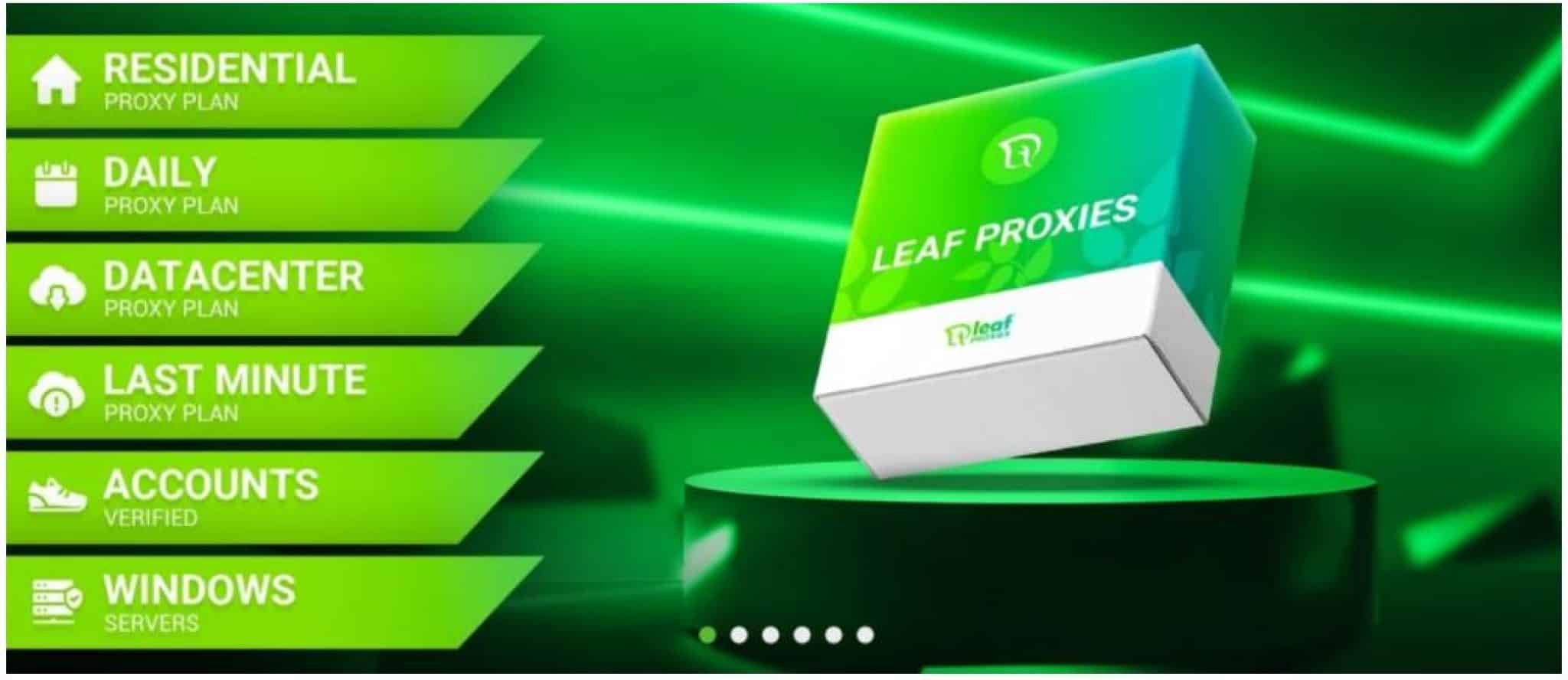 So, are you one of the customers looking for more details on this proxy provider? If so, keep reading for more.
Leaf Proxies provides both datacenter and residential proxies that can be used for copping sneaker sites. Apart from that, they also offer sneaker servers and sell Nike accounts to people who need them. They have various packages such as datacenter proxies, residential proxies, daily datacenter proxies, and last-minute proxies.
Pros
They offer real residential IPs on DSL lines
They use a tier 1 network to provide optimum connectivity
Available premium mobile broadband
The unmatched speed with the most significant success rate
Carefully selected locations for optimum speed.
It is available in diverse packages
All packages support instant setup
Cons
A bit expensive
Not enough information available on the website
LeafProxies Types and Pricing
LeafProxies has a diverse amount of proxy plans that you can purchase. They have residential, datacenter proxies, daily datacenter, and last-minute datacenter proxies. Here is a brief overview of all these packages and their pricing.
Similarly, other proxy service providers do not have their residential proxies. Instead, they use proxies offered by different network providers. They currently take pride in owning more than 100 million IPs sourced from four residential proxy networks.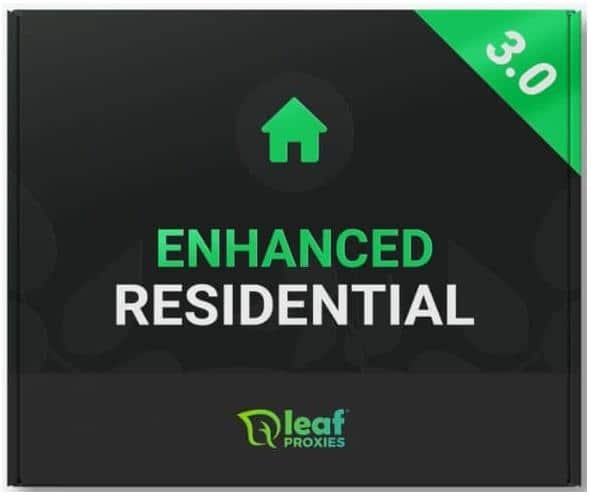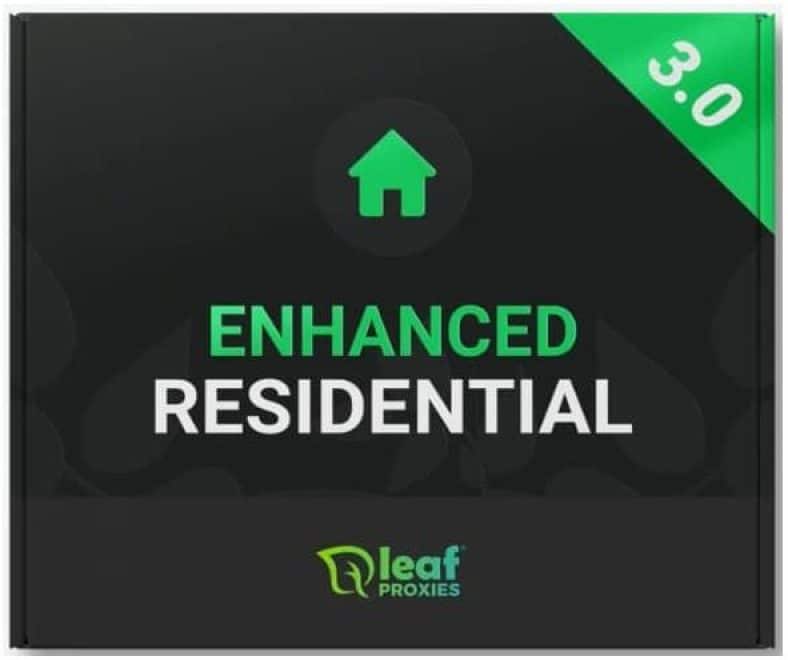 All their proxies are legit and available in different locations in the world. The residential proxies come with a validity of two months. However, they are priced based on bandwidth, so the faster you consume them, the sooner they get cut off. Pricing starts at $19.50 per 1GB of bandwidth.

They offer fast datacenter proxies that can cope with sites such as Adidas, Nike, and Shopify. It works hand in hand with bots to provide further protection. The monthly package plan goes for $16.50 but gets sold out pretty quickly.
For daily datacenter proxies, you get to buy proxies at your convenience. This is the most flexible proxy service of all. They allow you to buy the proxies for specific days from Monday to Sunday. This means if you buy Tuesday proxies, you can only use them on Tuesdays until you deplete them.  On the downside, they do not work at Footsites. The starting price is $9.99.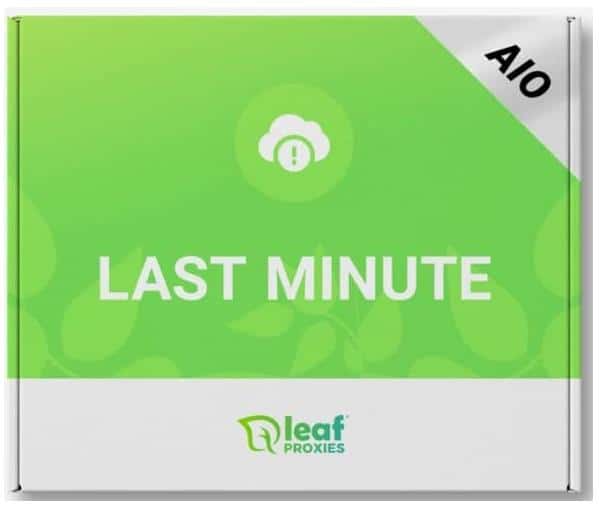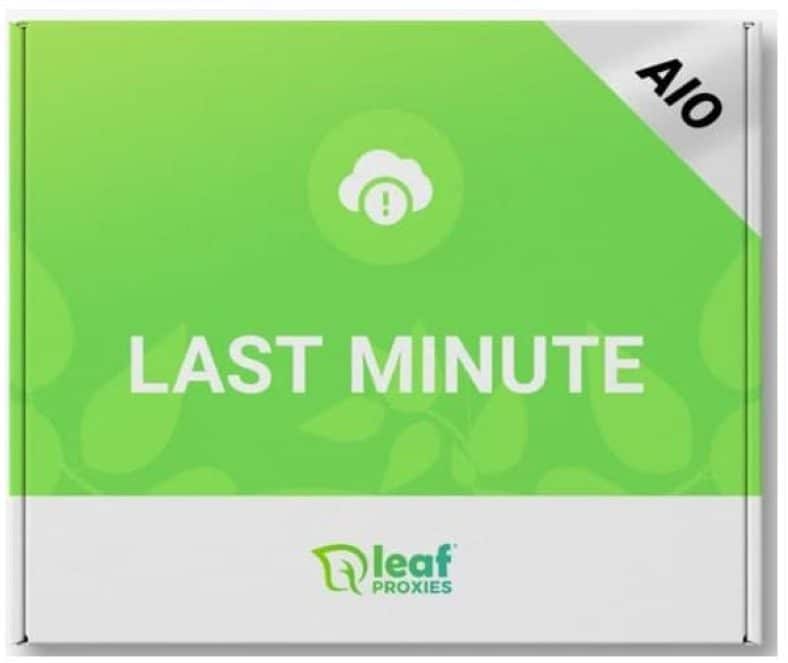 The last-minute proxies are available and helpful for new drops. They can be essential for copping limited-edition releases as they come. These proxies work for Supreme, Shopify, Nike, Adidas, and more sneaker sites. However, this proxy is rarely available. You should therefore consider yourself very lucky if you can get them. Their pricing also starts at $9.99.
Location of Proxy Servers


One major factor that determines the speed of a proxy is the location of its servers. LeafProxies have a few areas that support their datacenter proxies. These include places such as Ashburn, Virginia, and other sites in the UK. All the locations have been strategically chosen to ensure optimum speed is achieved. For the residential proxies, there are many locations worldwide provided by the network providers they are using.
Feature of LeafProxies
Having a proxy provider that offers several packet choices is tremendous, and LeafProxies gives you just that. They have multiple types of proxies that you can choose from. This feature gives you the freedom to select the kind of proxy you want to use the amount of bandwidth you need.
Besides, they have a very convenient and flexible means of payment. For example, the daily datacenter proxies allow you to buy proxies that you will be using on a specific day.
Trust me, poor customer support from a proxy provider is the last thing you want. LeafProxies have one of the best customer support systems that offer users real-time assistance on all queries made. Unlike other providers, they offer the best support regardless of your data plans. If you want help, you can easily reach them on Discord, Email, or official Twitter account. Their staff is not only multilingual but also very friendly.
They also have a vast collection of IPs worldwide; they claim to have millions of them.  This means they are hard to block or ban as you can rotate them at your convenience. The residential IPs are on DSL lines, making you appear like a regular visitor when copping sneakers.
They do not have a refund policy, which means once you have purchased a product, that's final. Once the digital products have been delivered, proof of submission is sent to you via email.
LeafProxies have a very high speed that enables you to cop sneakers without throttling. They guarantee a 99.9% uptime which is pretty convenient as far as connectivity is concerned. With this speed, you can be sure of bypassing all spam filters in sneaker sites. This feature enables you to avoid being banned or blocked by the sites.
How to Authenticate
Like many other proxy providers, LeafProxies offer username and password authentication. They also have IP authentication, which is also known as IP Whitelisting.  Essentially the two are the most popular methods of authentication. Before you can start using the proxies, you must choose one of the methods of authentication.
---
Conclusion
LeafProxies is an experienced proxy provider that offers high-quality proxies. Their products come in handy for the customers looking to cop limited-edition consequences. While it is a bit expensive than other providers, it is worth every dime. Although they would have to add more details of their services on the website, they still offer great networks.
In addition, they have responsive and friendly customer support, which is a plus for them. You can quickly get help via Twitter, Discord, or Email; as such, we recommend them.
---
Submit your review